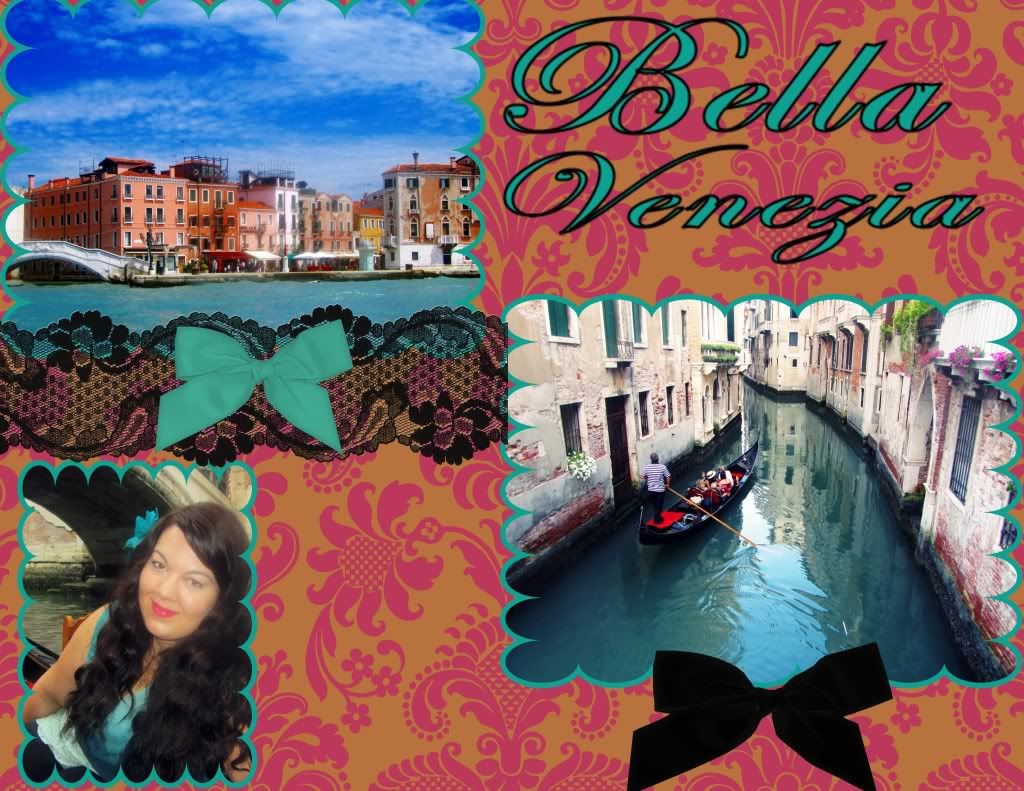 I was recently contacted by a digital scrapbooking company called MyMemories. I have been given the fun opportunity to host a giveaway of their software, a digital scrapbooking program called the My Memories Suite! :) There is also a

coupon code

for the software near the end of the post!
So, let me tell you a little about this program. It's very easy to use and really fun, especially if you love crafty type things or showing off your cute pictures! If you've never tried digital scrapbooking before, don't worry, I hadn't either. It didn't take me long at all to figure out how to use the My Memories Suite. Within a few minutes, I already had one page created and was excited to make more. As you can see above, I did a page using pictures from my trip to Venice this summer. Before using this program, I have done regular paper scrapbooking, which I still love, but this is great for people who don't like or aren't interested in all the papers, scissors, tools, etc. involved with that. Digital scrapbooking is also cheaper in comparison to regular scrapbooking if you add up the cost of all the papers, actual scrapbooks, etc. I have piles and piles of scrapbooking stuff in my office I've accumulated and I do not even want to think about how much it all cost...lol!
Anyway, the My Memories Suite gives easy to understand instructions explaining all the choices when you make an album. You can either use a premade album or create each individual page yourself.

You can also select different page sizes , ones in case you want to print them out or one thats better for digital viewing.

There are so many page templates to choose from or you could select a blank page and design it yourself. There are also so many different background papers and embellishments to choose from so you can make so many different fun things. You can even add video, music, narration, and other multimedia things to your pages. When you're finished making your album, page, or whatever you choose to make, there are different options to share your album such as printing it, exporting it, putting it on a disk, dvd, or iPOD.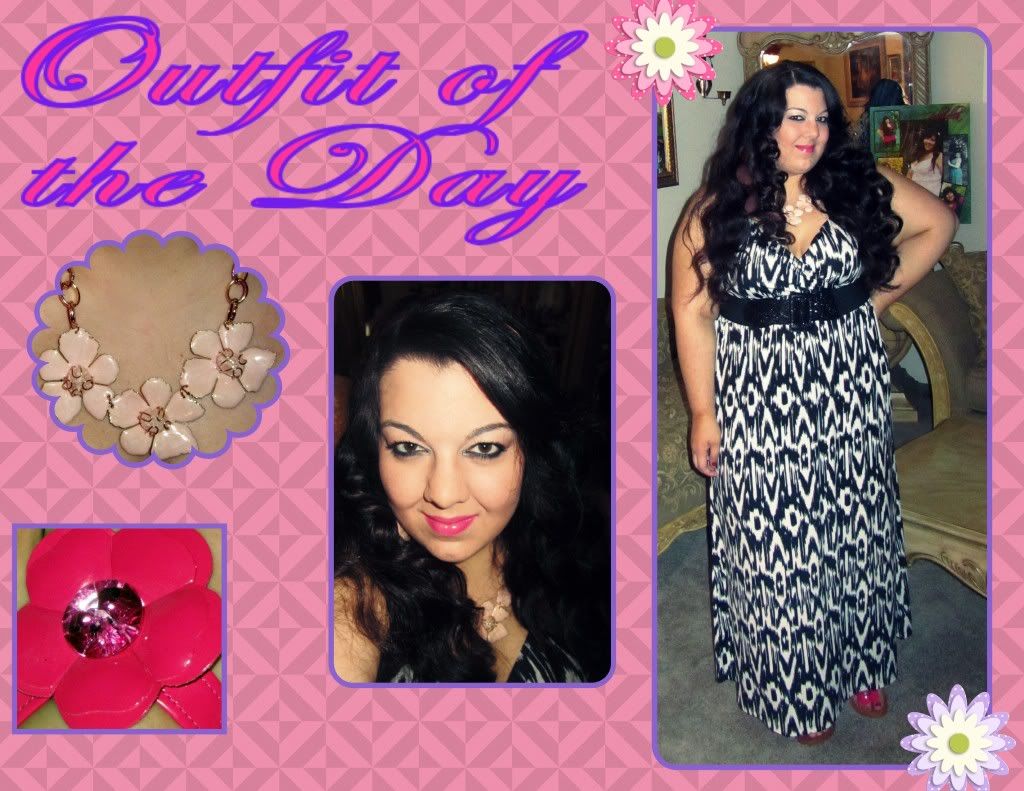 Other than just regular scrapbooking, this software can also be used for anything else you can think of like for making custom cards, calendars, gifts, etc. In particular, if you happen to be a blogger, I think this could come in handy. You could use it for outfit posts (I made one you can see above), making a blog header picture thing (which I think I will try soon) or any other thing involving pictures on your blog. Since I was having a little too much fun with this program, I also made the radom page below depicting my love of red lipstick...lol! :) In addition, you can also download new free content as well as buy new content for the program on the company's website: Mymemories.com.
On to the GIVEAWAY! If you'd like to win a copy of the My Memories Suite software, here are the rules:
1.) You must follow my blog with Google Friend Connect (on the right of the blog).
2.) Leave a comment telling me what you would do with the software if you won and/or what your favorite item on the My Memories site is.
3.) Leave an email address for me to contact you if you win.
4.) The giveaway ends on October 16th. I will randomly select a winner on that day and contact you. :)
5.) For an Extra entry: Like my blog's
Facebook
page and tell me you did in your comment.
If you just want to buy the software and not enter the giveaway, or if you see this after it

has ended, I have a

COUPON CODE

for you all for a

$10 discount

off the
My Memories Suite v2 scrapbook software from their site (which also includes a $10 coupon to download extra
content from their website, so it's like $20 of free stuff!).
The code is: STMMMS26329
You can purchase the software here:

http://www.mymemories.com/digital_scrapbooking_software
For more information about the My Memories software/company, you can visit:
-their website:
http://www.mymemories.com/
-Blog-
http://blog.mymemories.com/
-Facebook-
https://www.facebook.com/pages/MyMemories/140359372717593
-Twitter-
http://twitter.com/#!/mymemoriessuite
-Youtube:

http://www.youtube.com/user/MyMemoriesSuite

.
Thanks for reading, good luck!