Ciao everyone!,
I have a bunch of Fall/Autumn outfits I have been collecting to show you. I never seem to post just one outfit at a time, so there are quite a few. Hope you enjoy! Please follow my blog through Google Friend Connect (on the right) and "like" the blog's Facebook (right) page if you can. :)
1.)
The Purple Cold Shoulder
I love tops that are either off the shoulder or with cut out shoulders. I think they're adorable and they make you feel a little sexy without being inappropriate for classes. I love the zig zag pattern too! How cute are these flats with the little rows of pearls?!, I've been wearing them a lot lately. :)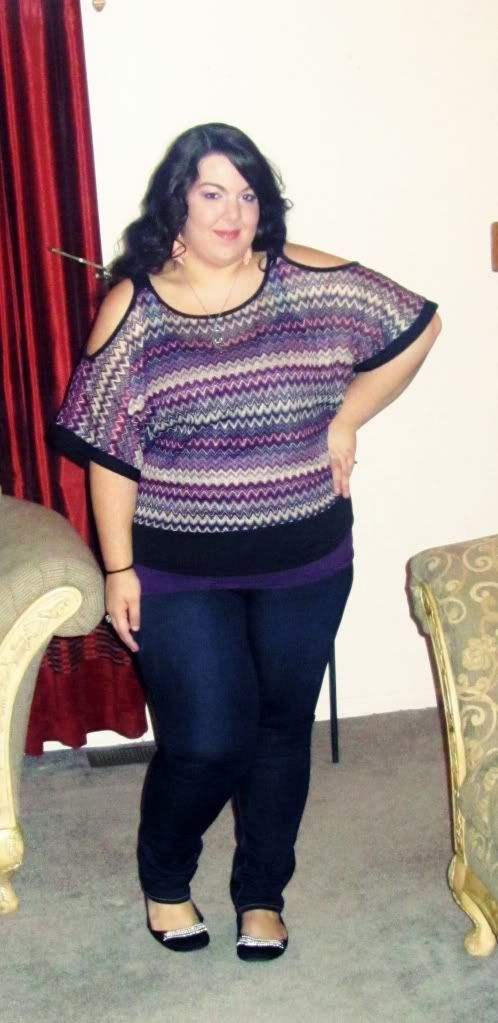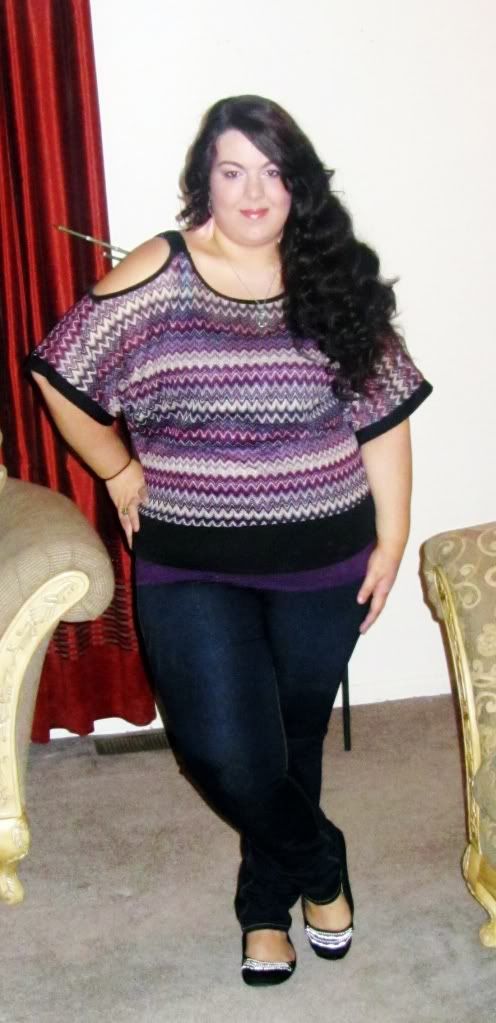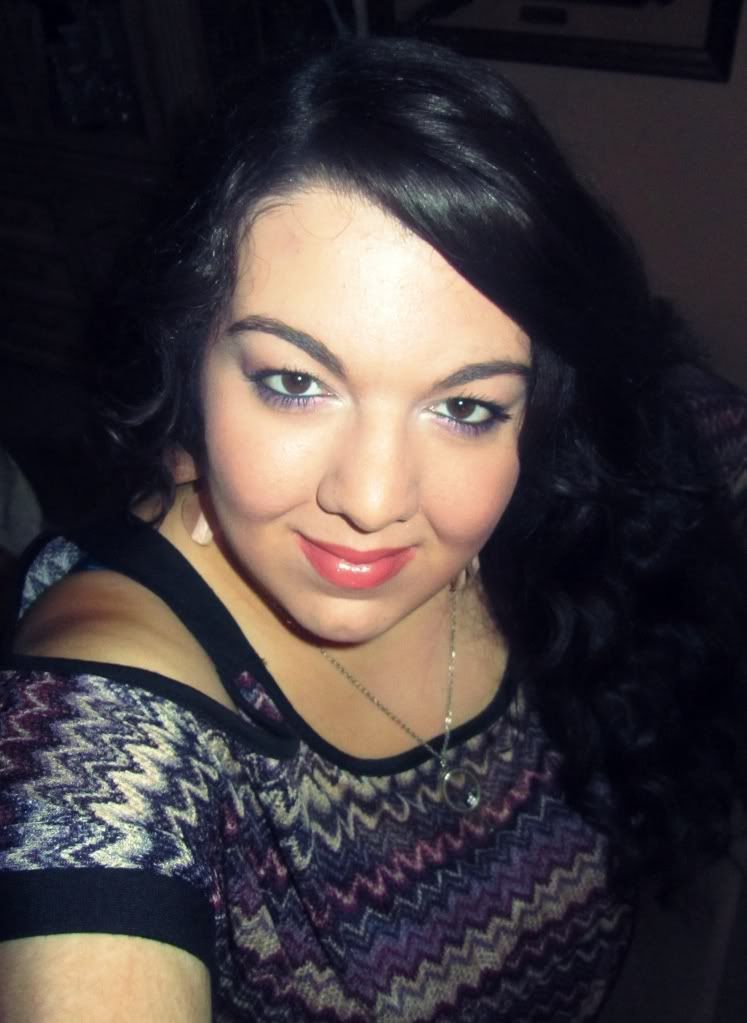 Cut-out shoulder Top and tank underneath: DEB shop, Jeans: Torrid, Flats w/pearls: Avenue, Necklace and Earrings: Forever 21
Don't you just hate when you feel like you like your outfit in the morning, but then you take pictures of it and realize you don't like it as much as you thought. Then, you just happen to be awkwardly stuck in an elevator with a certain boy and you wish you'd worn something else....No, just me...lol! This shirt cinches in and poofs out strangely, not a fan of how it looks. Oh well, I like the pattern and color though.
Also, why does my hair look so short here? It's missing like a foot of length! lol! It must be the curls are so tight.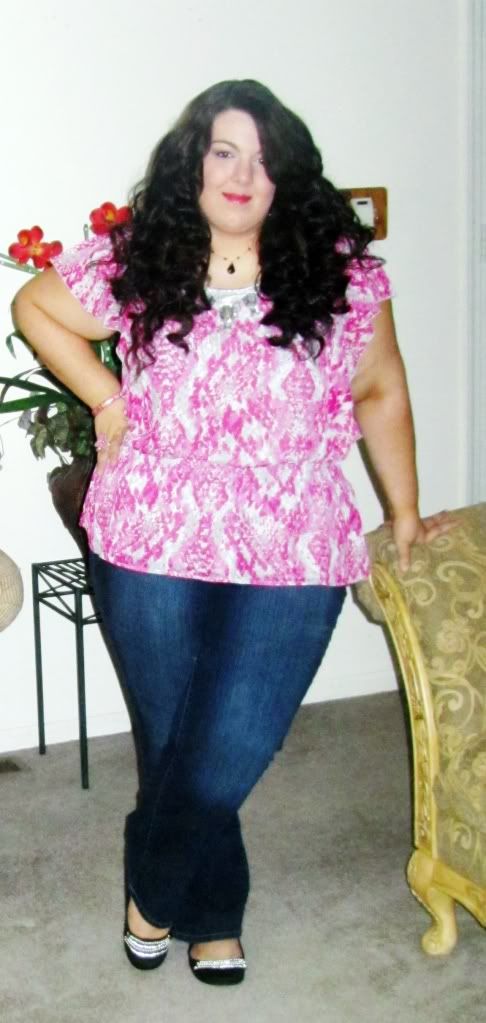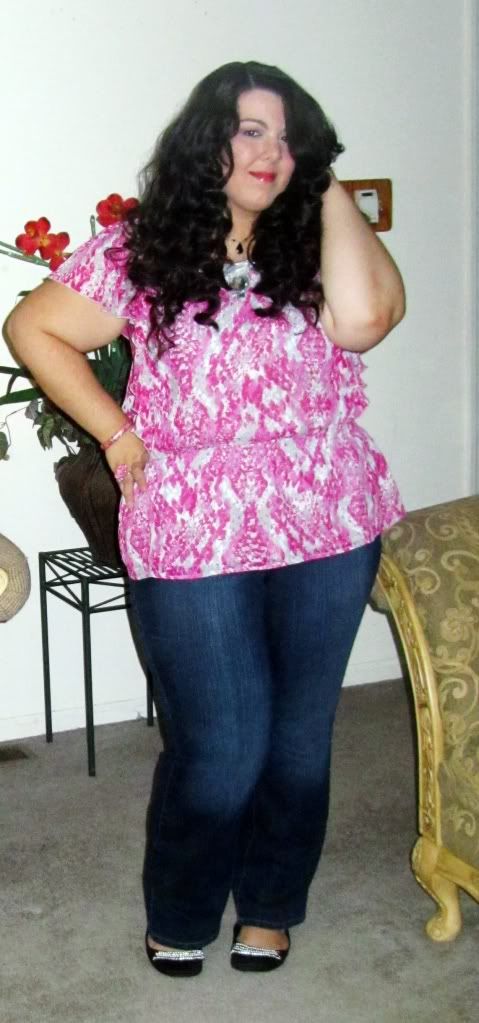 Top: Fashion Bug, Jeans: Lane Bryant, Flats:Avenue, Pink bracelet: Avenue, Necklace: gift, no idea where it's from?
3.) Casual Pink Cheetah
I was in a hurry the day I wore this and only got one picture, and you can't tell that the pink sweater has a cheetah print on it. :( Not too exciting of an outfit, but whatever! :)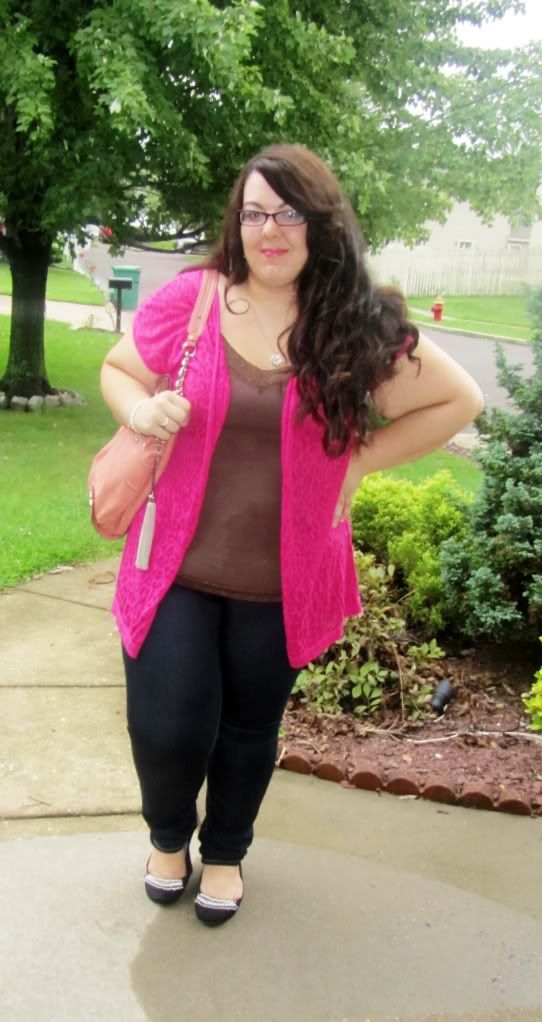 Tanktop: DEB shop, pink sweater: Lane Bryant, Jeans: Torrid, Flats: Avenue
4.)
Purple Jeans and a Jean Jacket
To zip or not to zip? Ha!
I used to have an obsession with colored jeans, so I have a bunch of them. I haven't been wearing them as often and they needed some love, lol!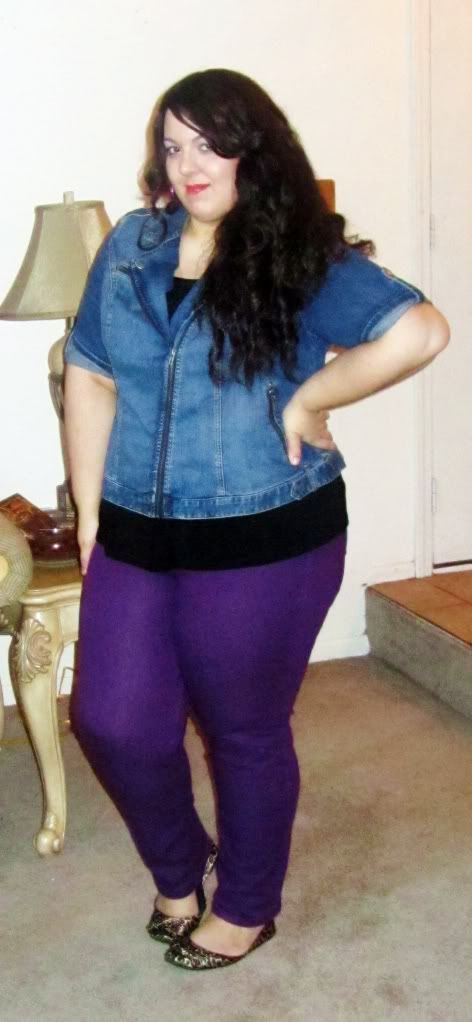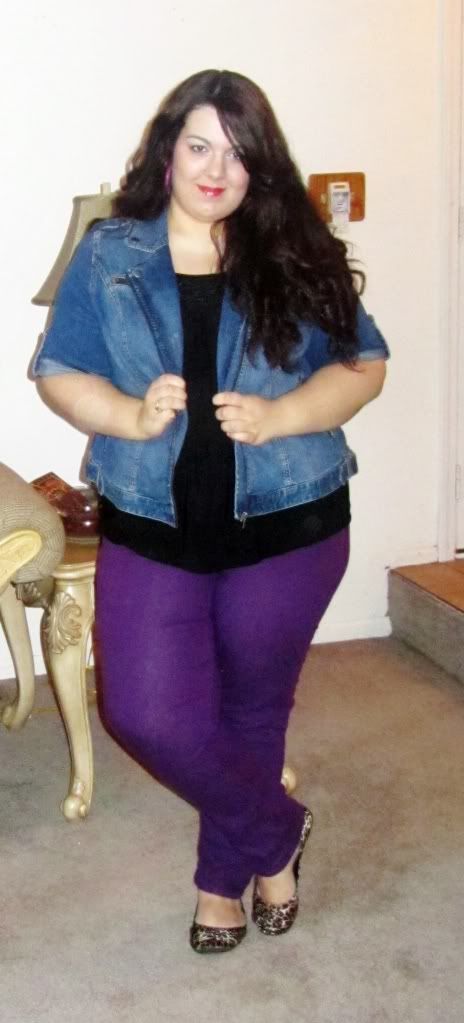 Jean Jacket: Lane Bryant, Top: Avenue, Jeans: ??, Cheetah flats: The Shoe Department, Earrings: Torrid
5.)
Slightly Off the Shoulder & Cute Purple Wedges!
I love this shirt because it's casual and cute with the one off the shoulder detail. Also, I love these purple wedges. They have a little heel but not so high that I can't walk around my college campus in them. :)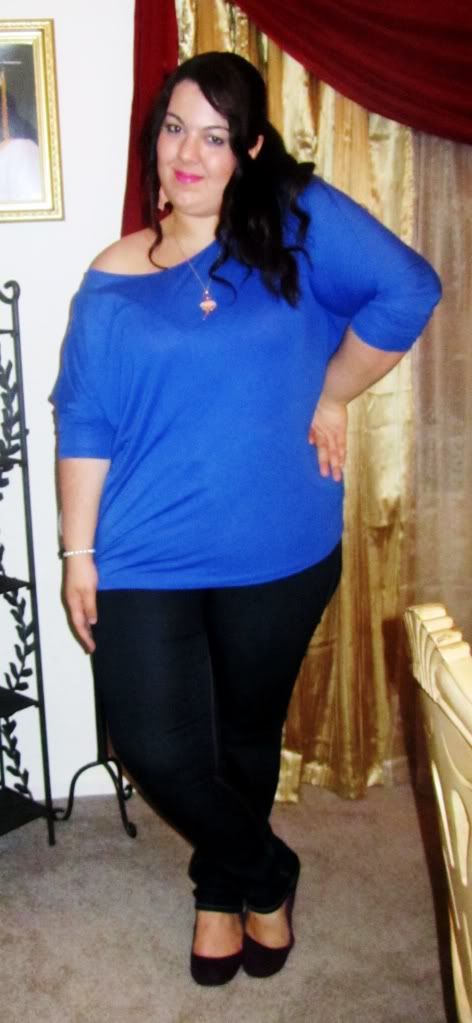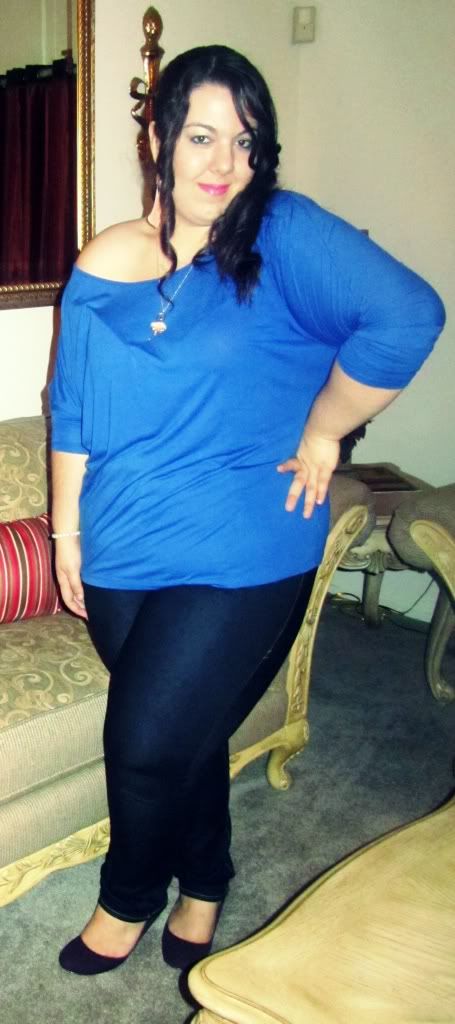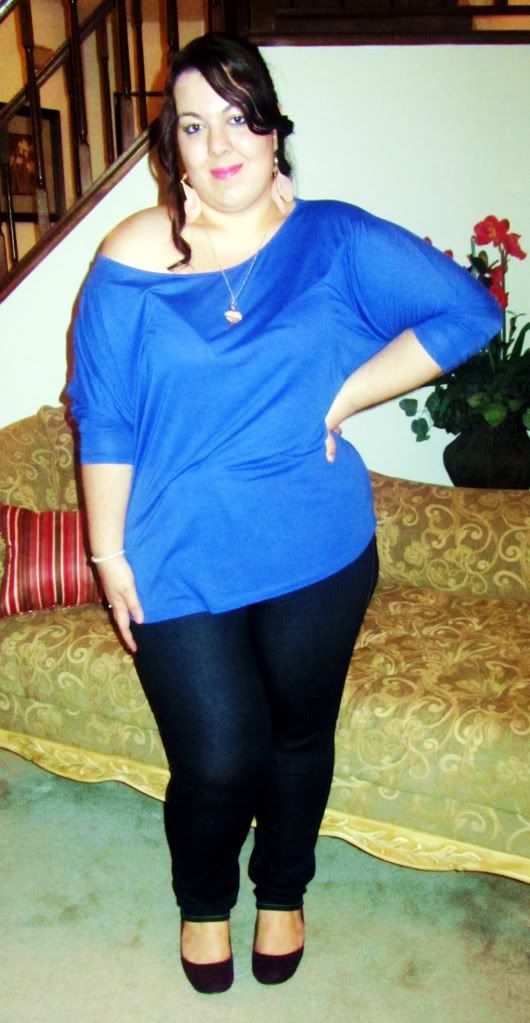 I tried to vary my poses by sitting instead of standing the same way all the time...thoughts?

Love these!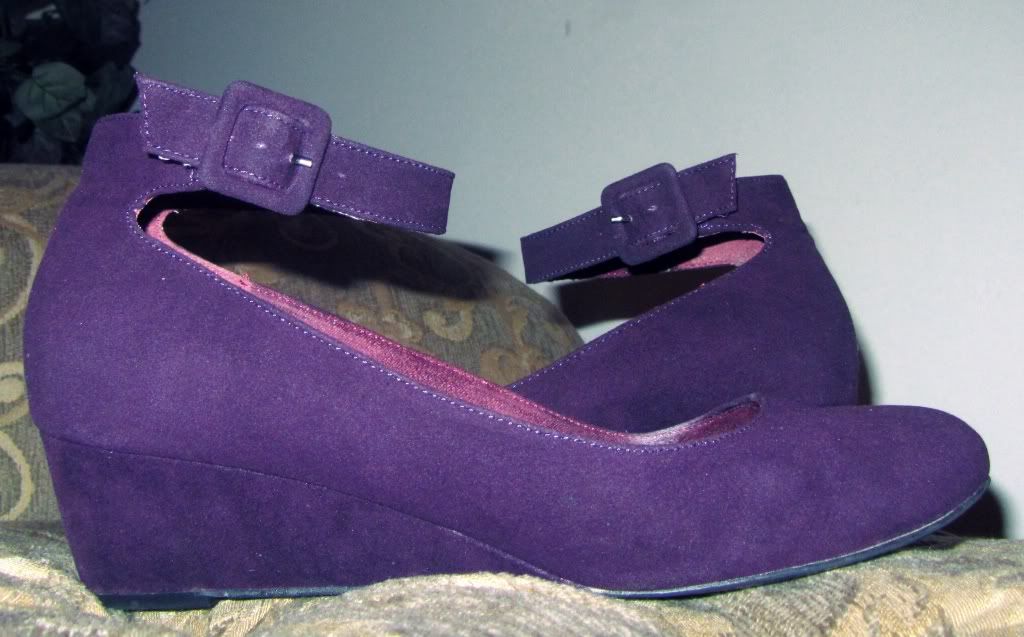 and this necklace!
Top and shoes: Alloy.com, Jeans: Torrid, Necklace: Forever 21, Earrings: Torrid
6.)
Military Jacket!
I liked a lot of the pictures of this outfit...couldn't choose! I love the buttons on this jacket too!
What's up there? lol! :)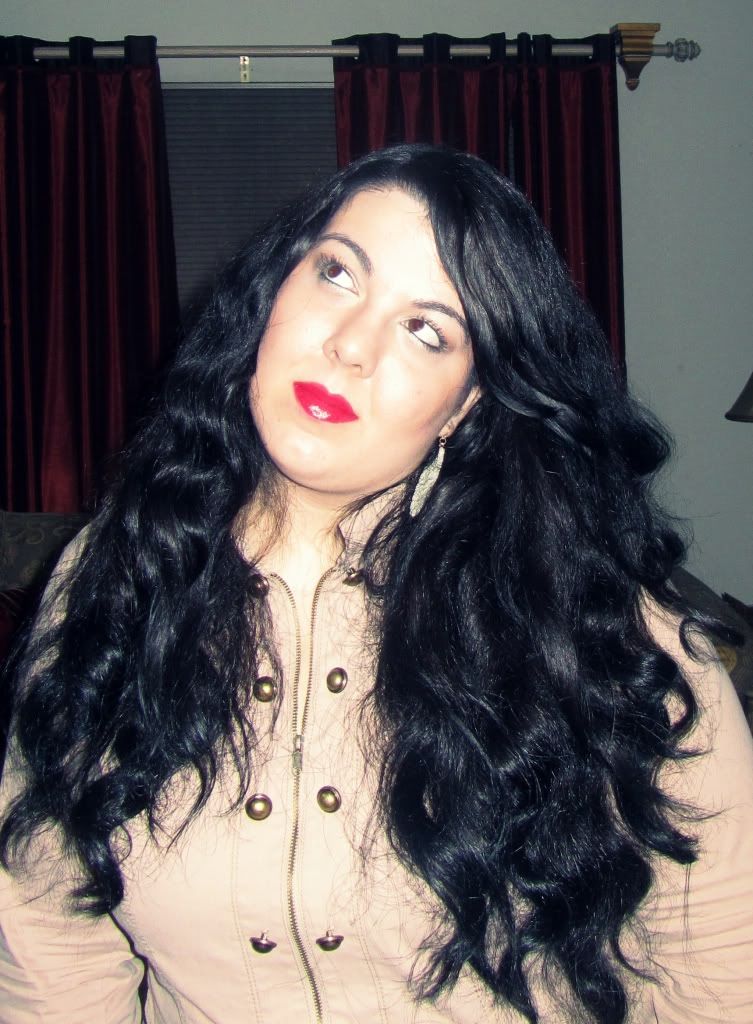 This is my "Oh my, what's over there?" face...haha!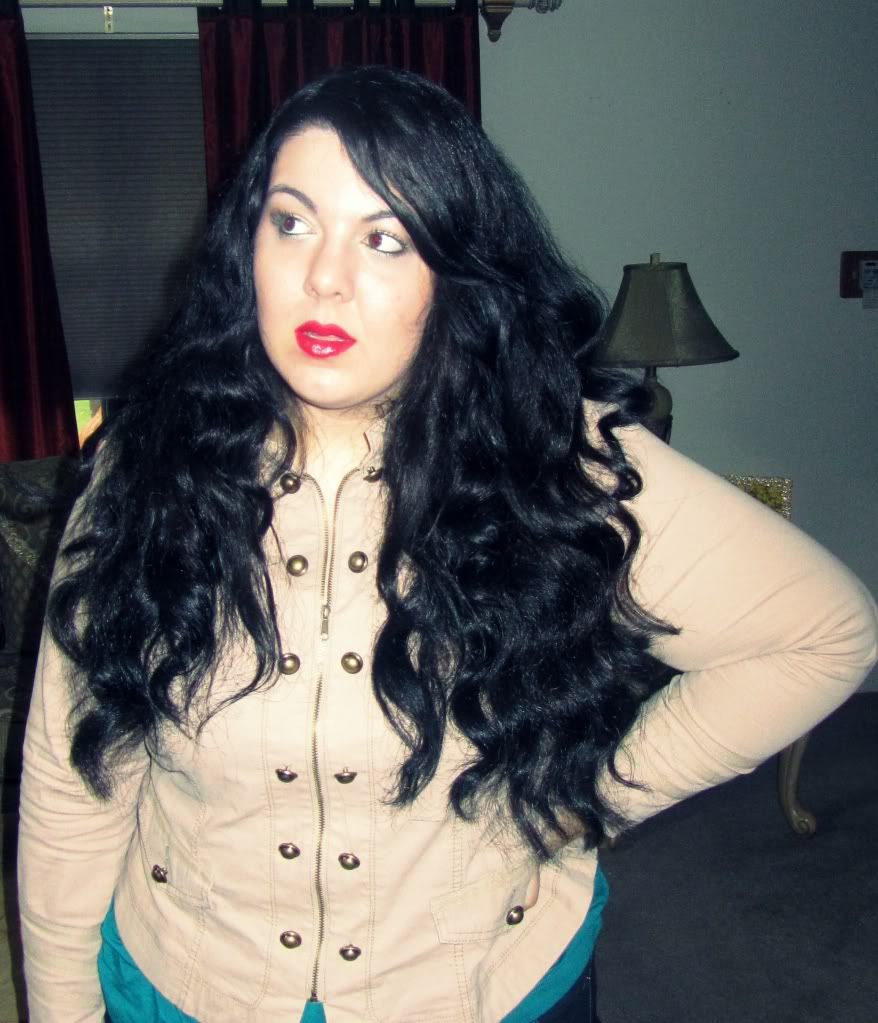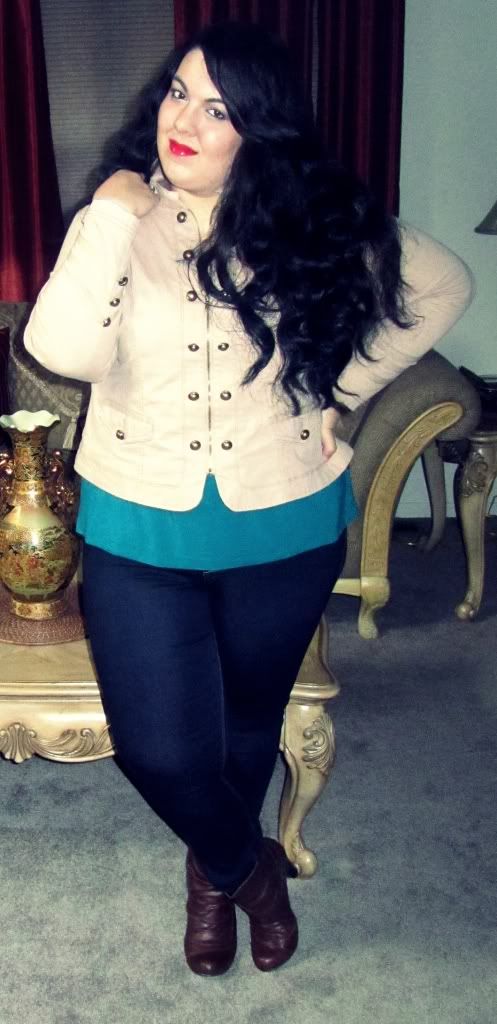 Jeans: Torrid, Tank top: Avenue, Jacket: Fashion Bug, Boots: Avenue, Earrings: Forever 21
7.)
Comfy & Cute
This is the same shirt as in outfit 5, but in a different color. I like that they're cute and comfy. :)
Top and Shoes: Alloy.com, Jeans and Necklace: Torrid
I realize bright aqua/teal-ish colored jeans are not the most Fall-ish thing in the world, but I don't care. I was in the mood to wear fun colors! ;)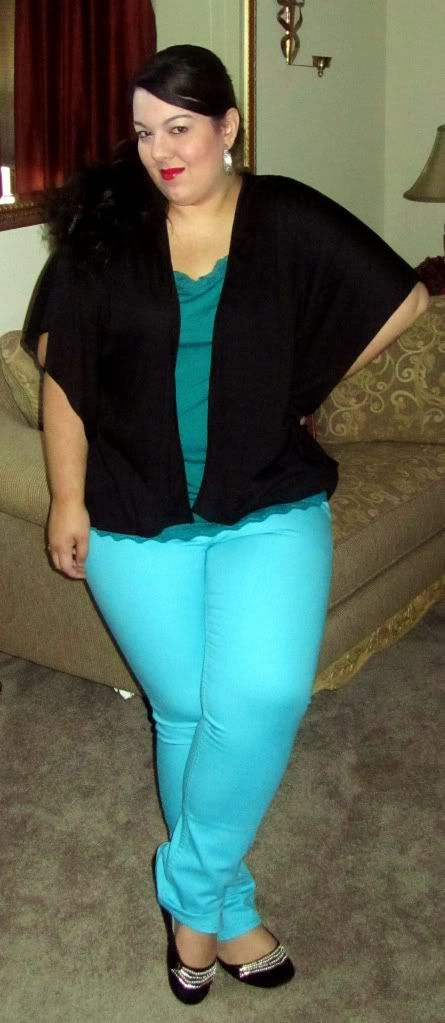 Look at the cute butterfly detail on the back of my shrug. :)
Jeans: Apple Bottom (lol!) from Torrid, Tank top: Fashion Bug, Shrug: DEB shop, Shoes: Avenue
9.)
Flowers in Autumn
I love the pattern on this dress. I'm a sucker for flowers on everything, any time of year! :)
10.)
Boys suck, but my outfit doesn't!
I like this outfit, but I wasn't really in a smiling mood that day... So I just stared in random directions, ha!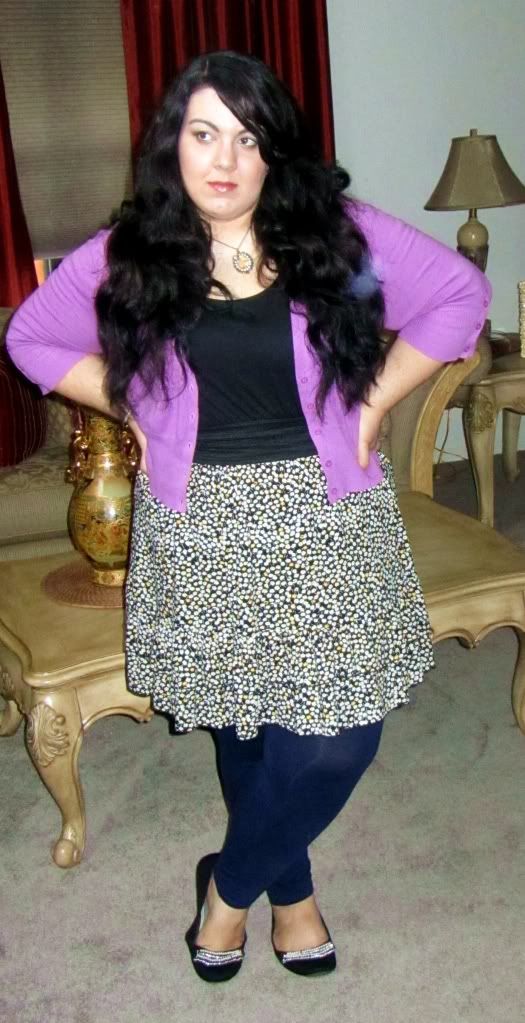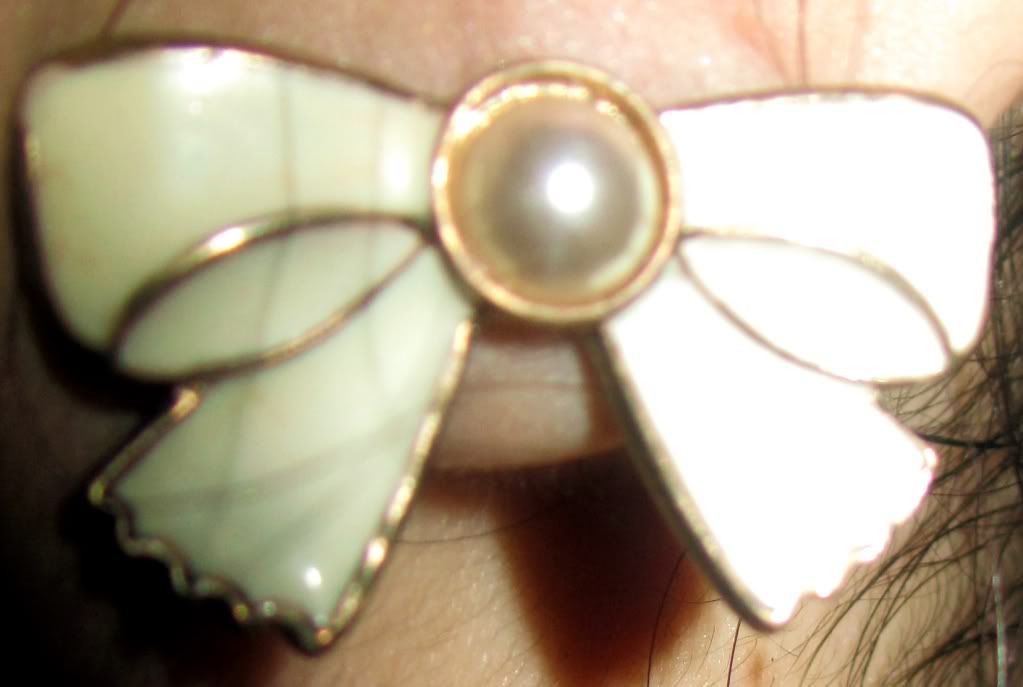 Earrings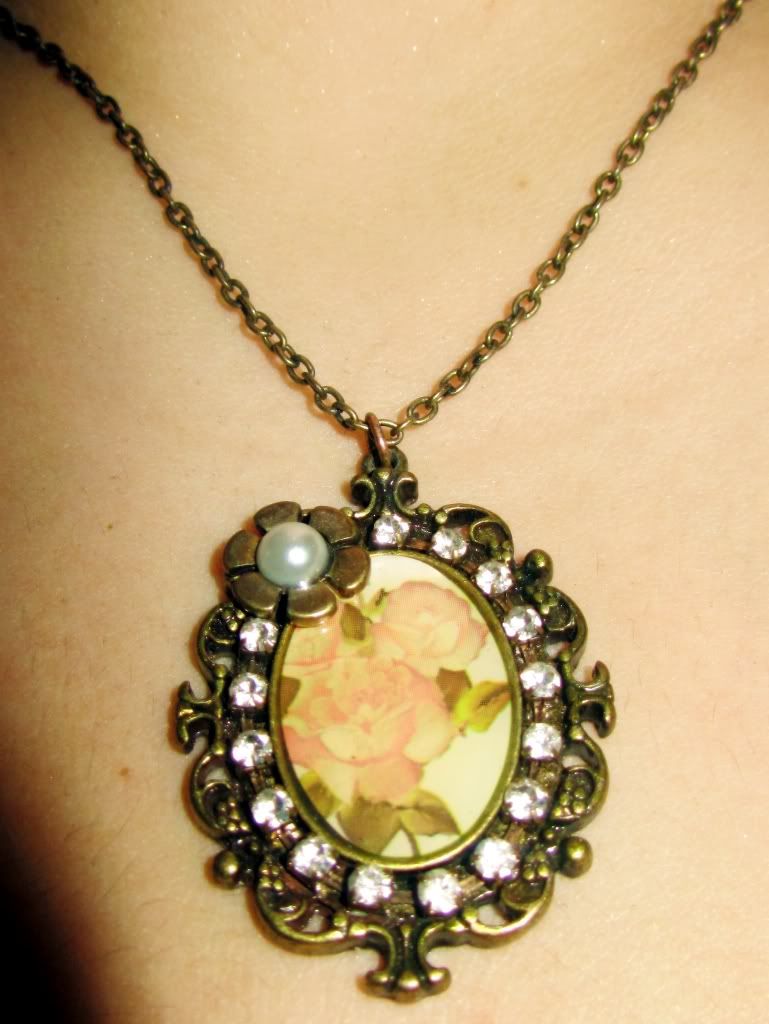 Dress: Dots, Leggings: Forever 21, Sweater: Lane Bryant, Shoes: Avenue, Necklace and Earrings: Forever 21
That's all for now, I've got a few more I'll post soon but I think 10 is enough for one post (or too much!). Check back in a day or so for more! ;) Please comment below with any thoughts/comments/questions. Which outfits do you like? Thanks for reading, I love all 100! (yay!) of you! :)