Ciao lovlies!,
I loved this outfit so much it's actually getting it's own post! Shocking, I know, lol! I always end up posting a million outfits in one post because I never have time to post them individually and they pile up on my computer. Anyway, I got this dress at Target about a month ago and hadn't worn it because it was way too tight when I tried it on when I got home. I happened to try it on again one morning this week, just to see, and it fit! So, I was super excited to wear it and felt pretty damn good in it too! :) I was inspired by all the pretty Fall leaves outside, so I wore this pretty yellow gold, purple, and browns. :)
I hope you guys like these pictures. I finally got the courage to drag my tripod outside and awkwardly pose in front of my house...lol! I was hoping none of my neighbors would come out and wonder what the heck I was doing randomly smiling/posing in front of a tree! Ha! ;) Since there's only one outfit in this post, that can be my excuse for an obnoxious amount of pictures...right?...sure! Please comment below and follow my blog on Google Friend Connect (to the right!).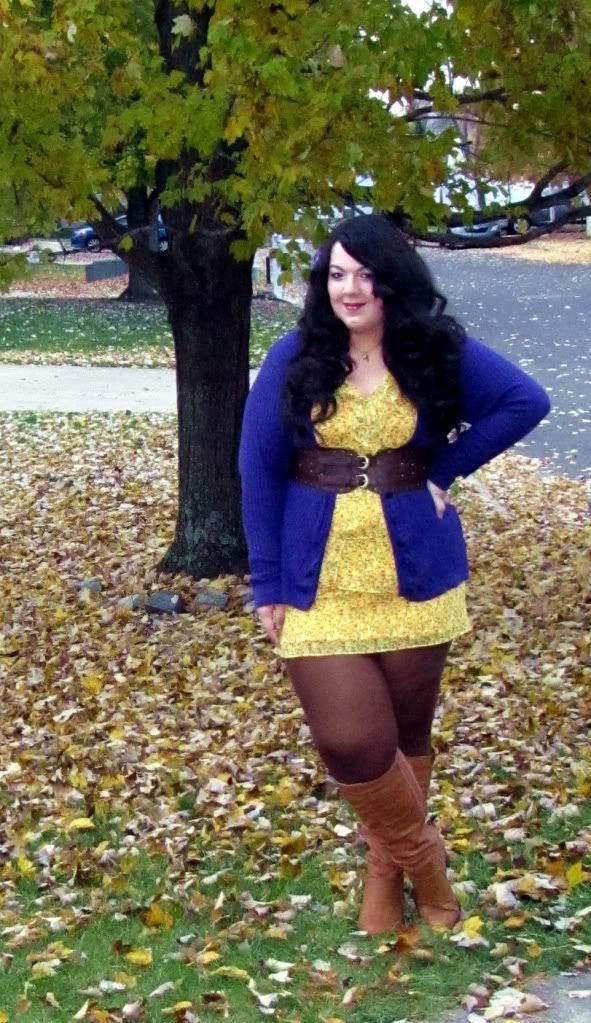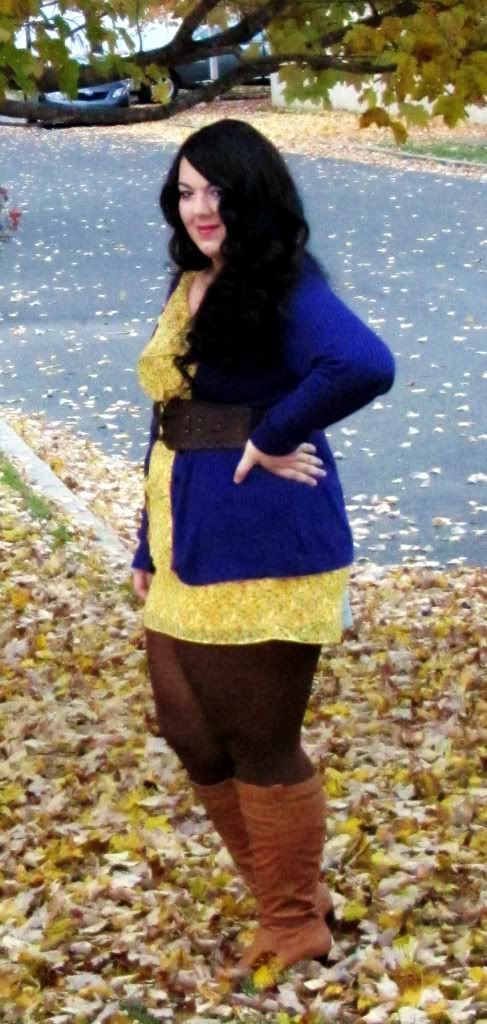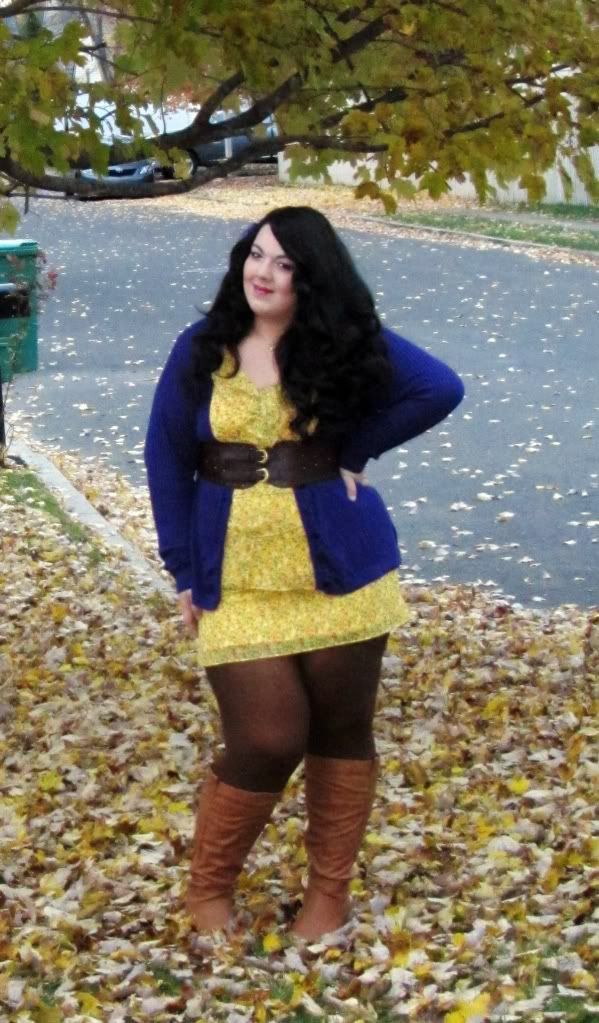 I realize the dress is a little short, but I wore dark tights, nothing's showing, and I like it so, whatever!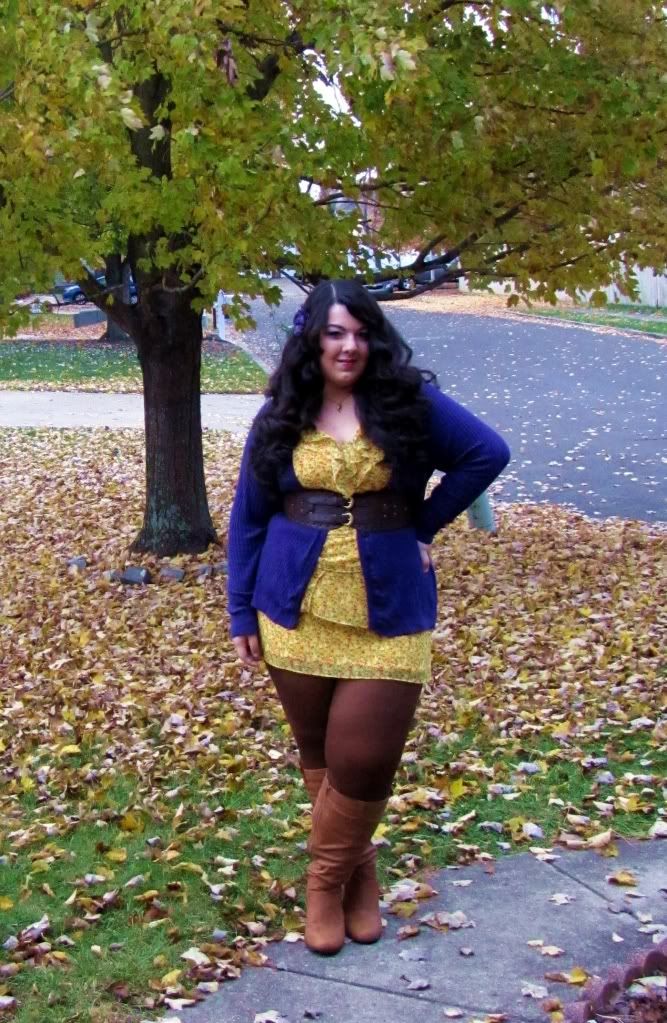 I love the pretty leaves!

'

Hair Flower: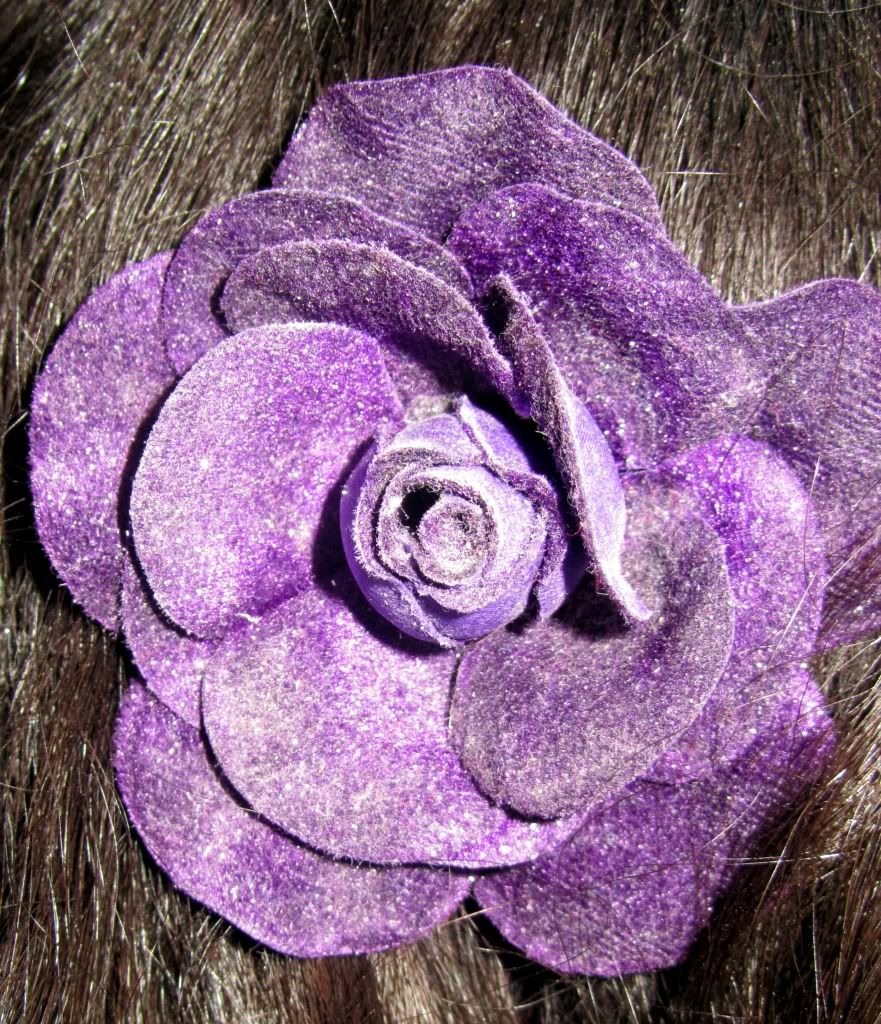 I adore these boots! I "borrowed" them from my mother...and I don't want to give them back! Hehe, shhh!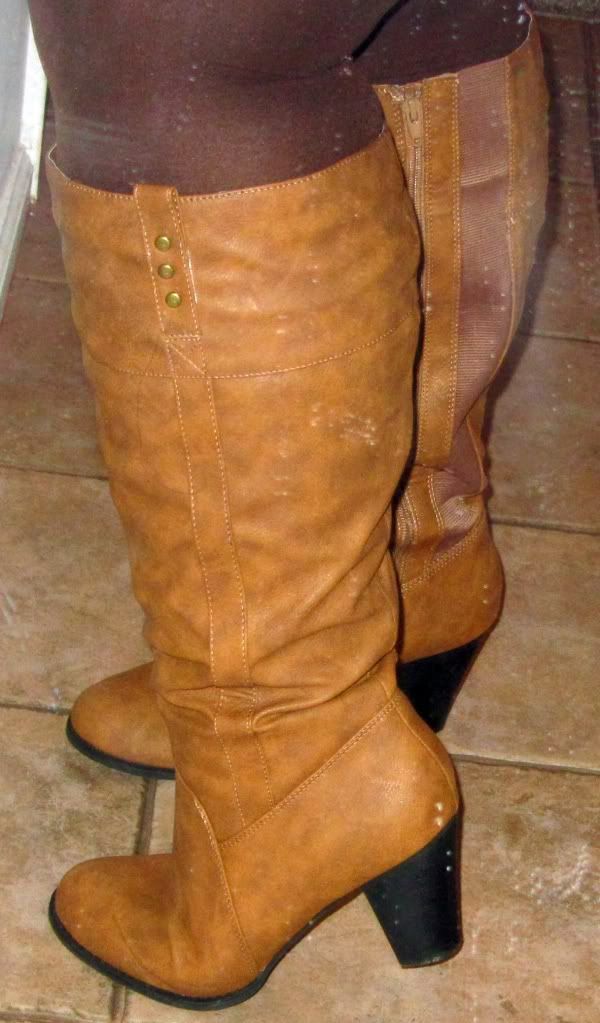 Close up of the dress pattern: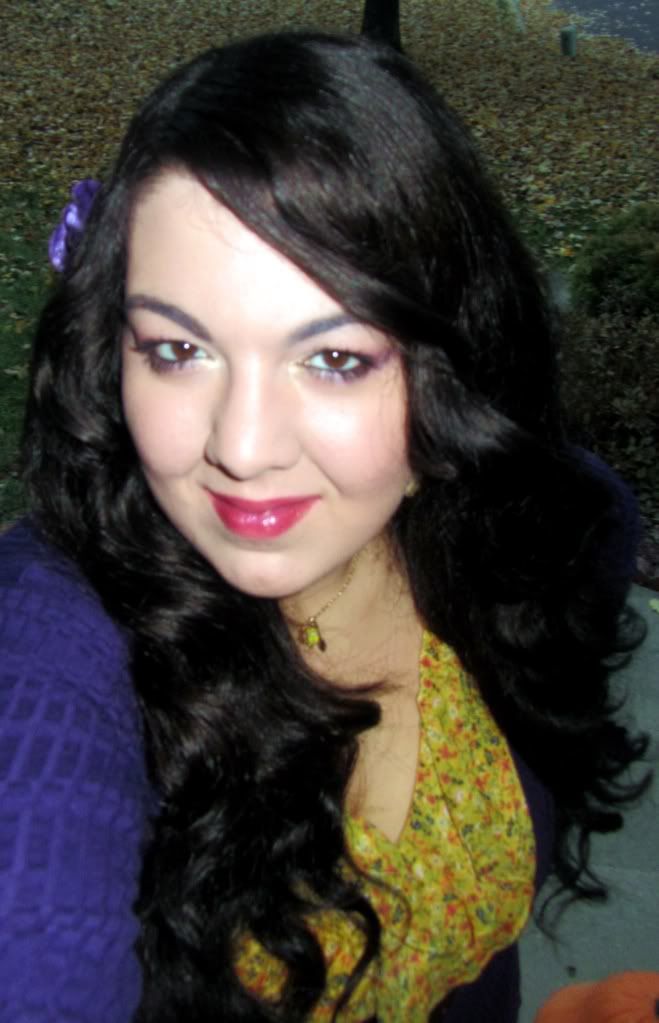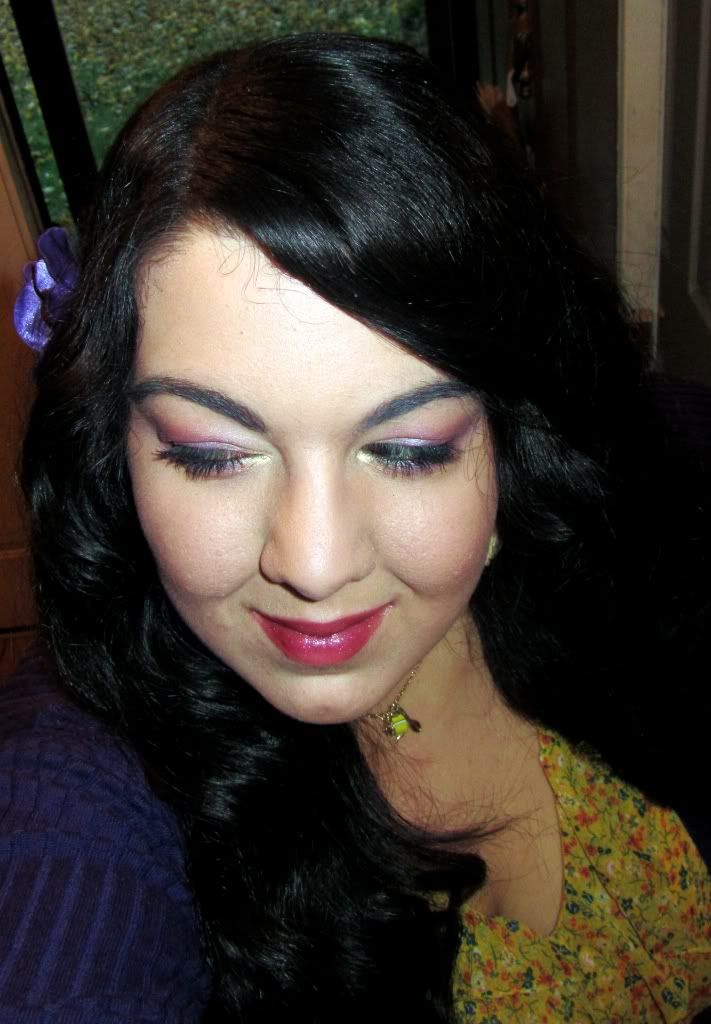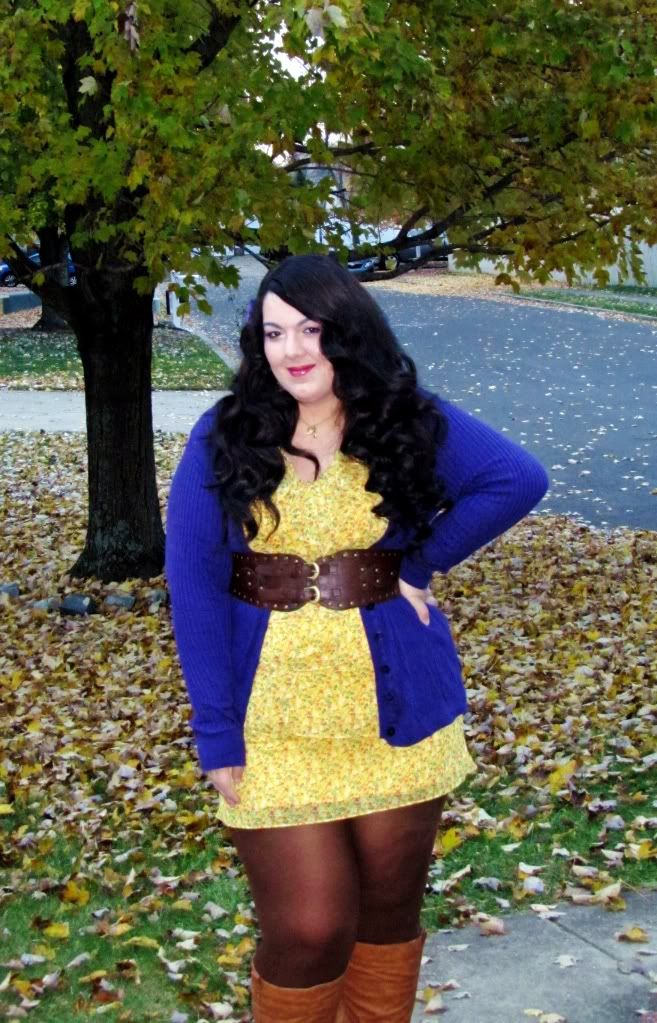 Because I didn't take enough (ha, ya right!) pictures outside, I took a few more inside that I liked... I promise I'm not completely self obsessed, I just really liked this outfit! :)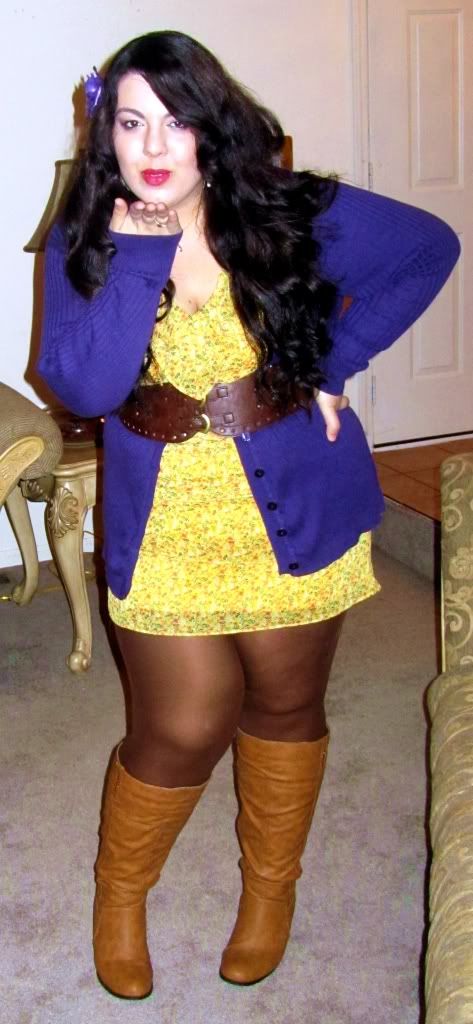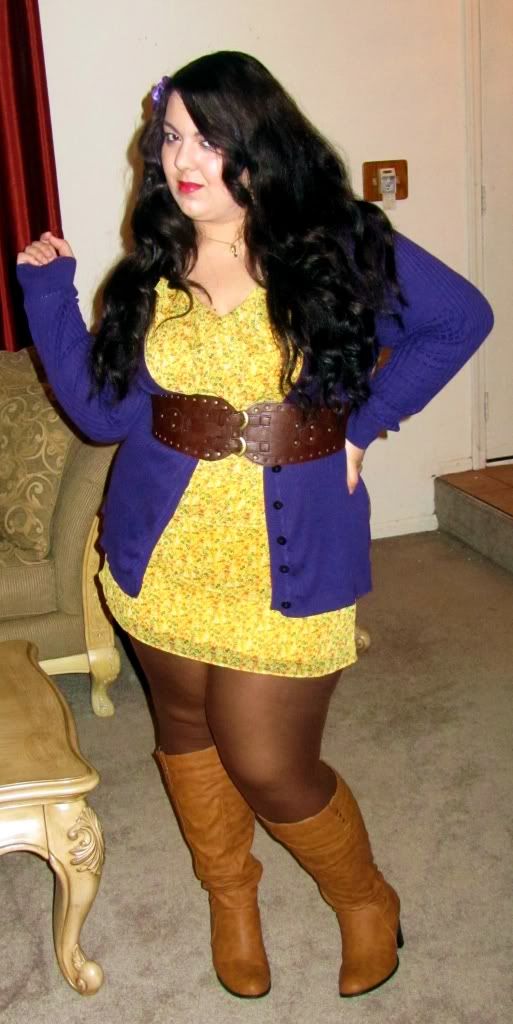 Dress: Target, Tights: welovecolors.com, Sweater: Kohl's, Belt & Necklace: Forever 21, Hair Flower: Claire's, Boots: Torrid
PS.: If you shop at Kohl's, here's a great discount code you can use from 12/8-12/11 to t
ake an Extra 20% Off your Kohls.com purchase.
Enter Promo Code BIGGESTSALE at checkout. :)
I love you all for not hating me for the absurd number of pictures...hopefully! Hehe! Hope you enjoyed. Comment below if you'd like. Leave your blog link too if you have one, I love finding new blogs to read. :) What's been your favorite Fall outfit you've worn so far?