Ciao everyone!,
Remember way back in August, like three months ago!, I posted pictures from the first part of my trip to Italy and promised to post the rest....well, here they are, finally! Haha!, I didn't forget, I've just been really busy with school and my computer was broken for a while (excuses, excuses!). So, if you read my previous post on my vacation this past summer (Check it out, lots of pretty pictures! Italian Vacation Part One ), you'd know I spent the first few days in the gorgeous city of Venice. After that, We went to the region of Calabria, at the very end of the Italian boot (where my father and his family are from). We spent most of the trip there in both a city called Spezzano Piccolo, where my aunt lives, and a nearby city called Cosenza. I took lots more pictures and had a great time staying with my dad's sister, whom I call Zia (Italian for aunt) Franca and her family. My aunt and her family are such sweet people and are exactly what I picture when I think of the typical, perfect Italian family. They insisted we stay in their house, were constantly trying to feed us some delicious food or other, are very talkative and very sweet, kind, loving people (No they don't read this blog, just saying, lol!). They have very Italian names too: Franca, Augustino (my uncle), cousins: Manuela, Sabrina, Emiliano, and Pietro. Random: Also, my cousin Sabrina has the two cutest little curly haired Italian babies ever but I can't post their pictures because she doesn't want them on the internet, which is understandable. I hope the rest of them don't mind me posting a few pictures on here...
While Venice is a huge tourist city, the places we visited in Calabria were not like that at all. They were small towns where everyone knows each other, with lots and lots of mountains and pretty scenery. So, here we go: (There's a lot of pictures...you've been warned...and these are only a few that I chose from all of them...I have a picture problem, lol!)
I absolutely adored the view from my aunt's balcony, so, of course, there are lots of pictures of the town taken from there. I swear you can't go ten seconds without looking at mountains in that city...so pretty! :)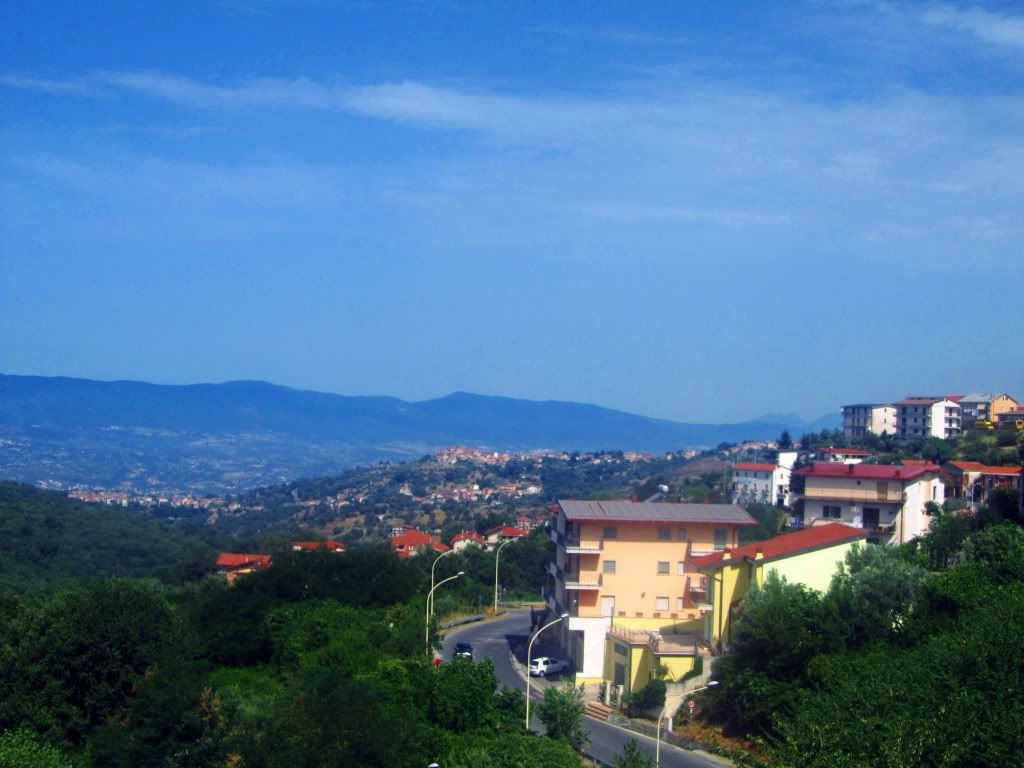 The first day we got there we went to a supermarket (supermercato in Italian) to buy things for dinner. Look at all the cheeses!


Random Italian candy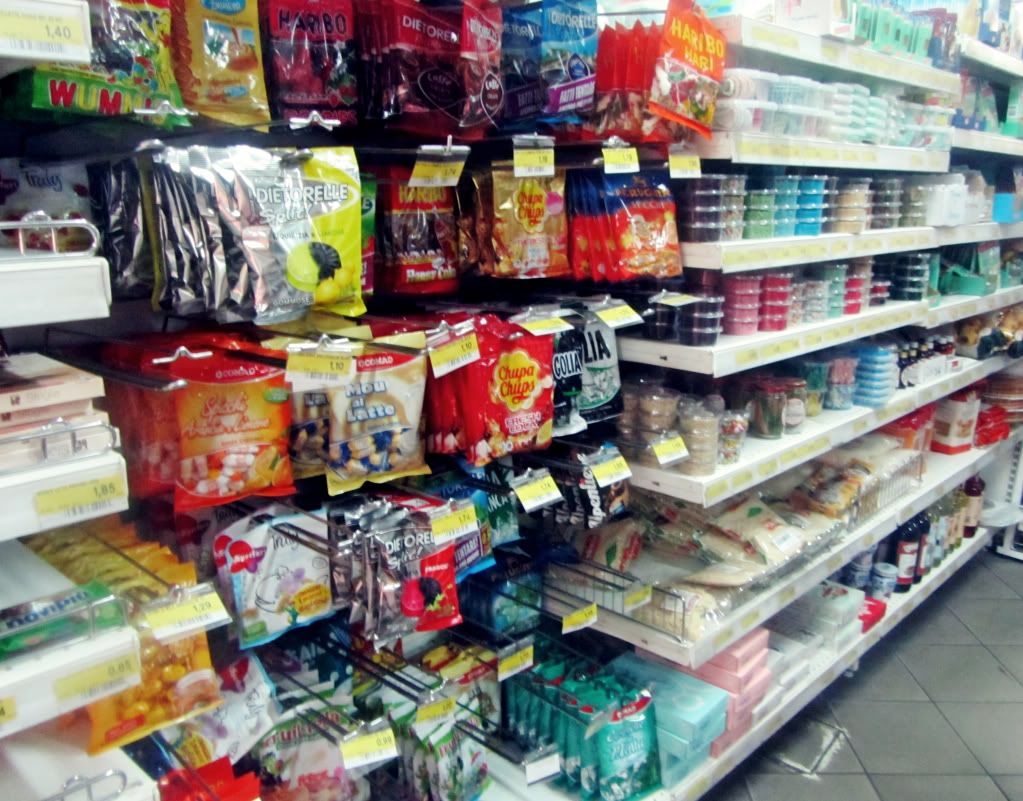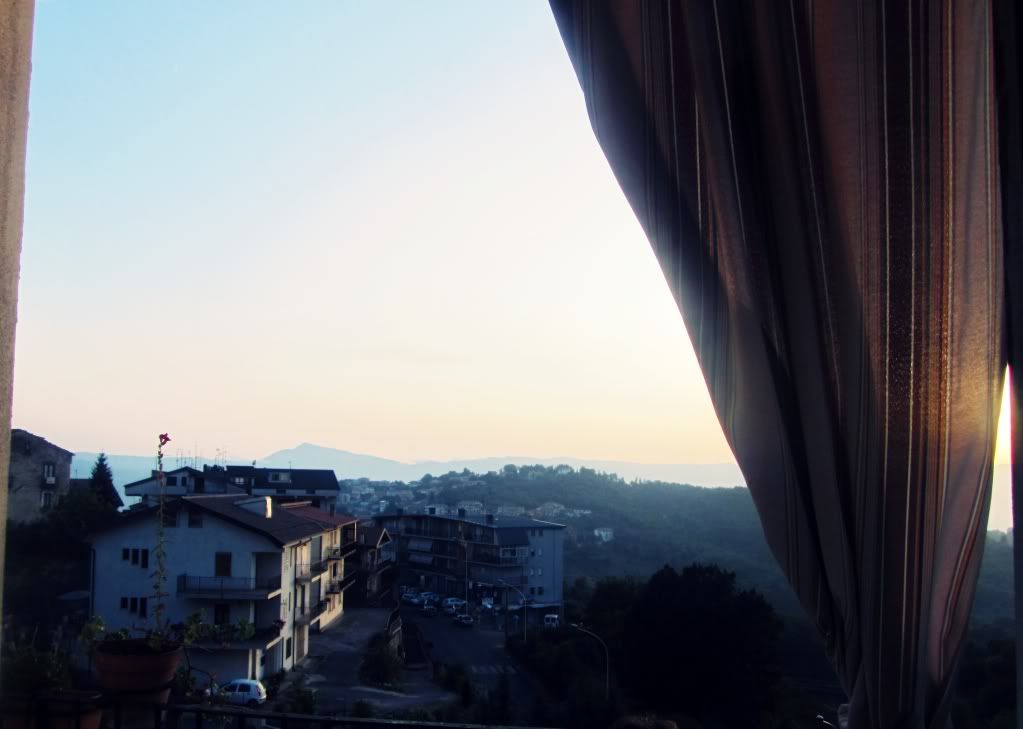 My aunt and I :)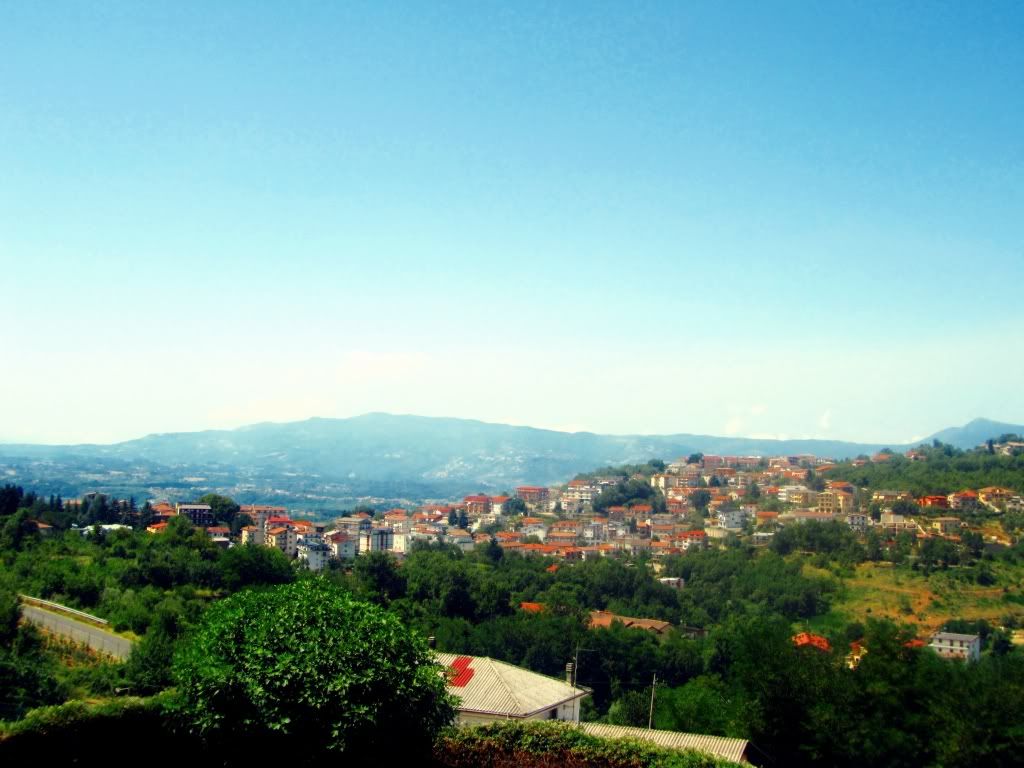 My cousin, Manuela and I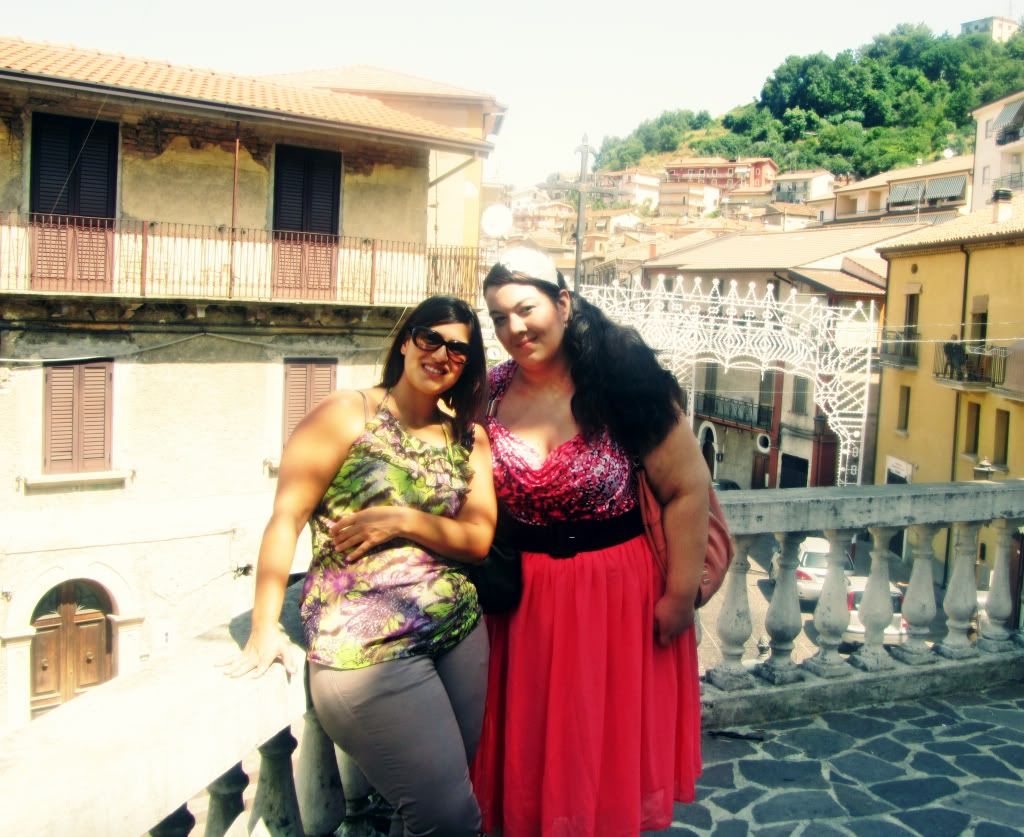 We went to a little church on a hill near their house that day.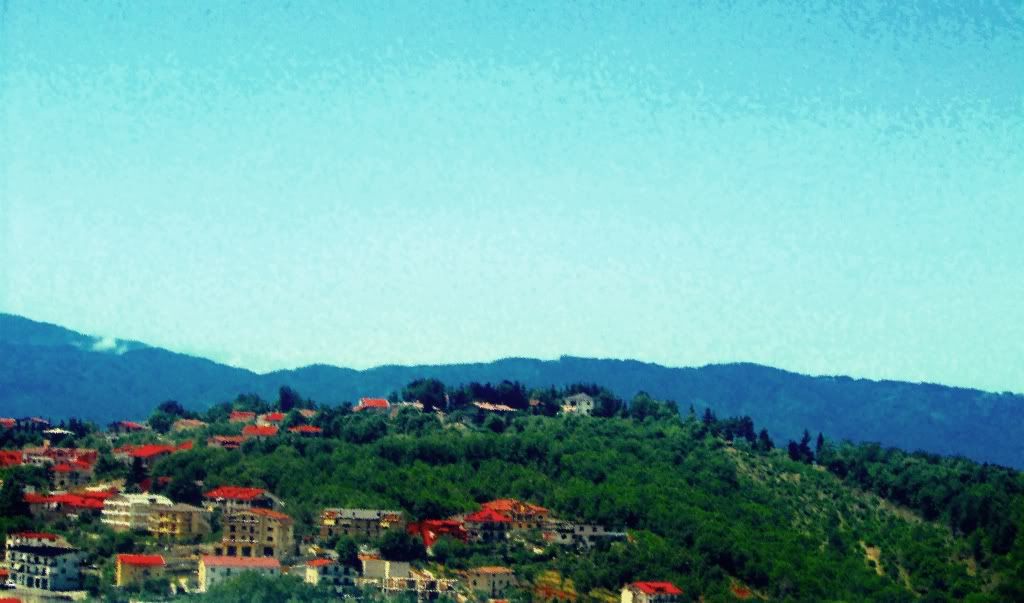 Random bakery pictures: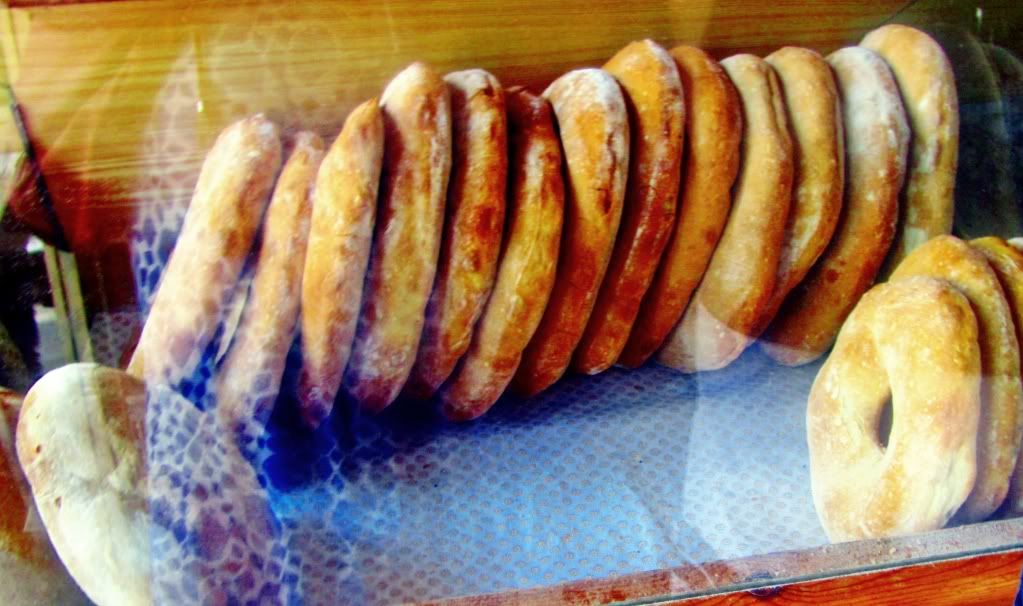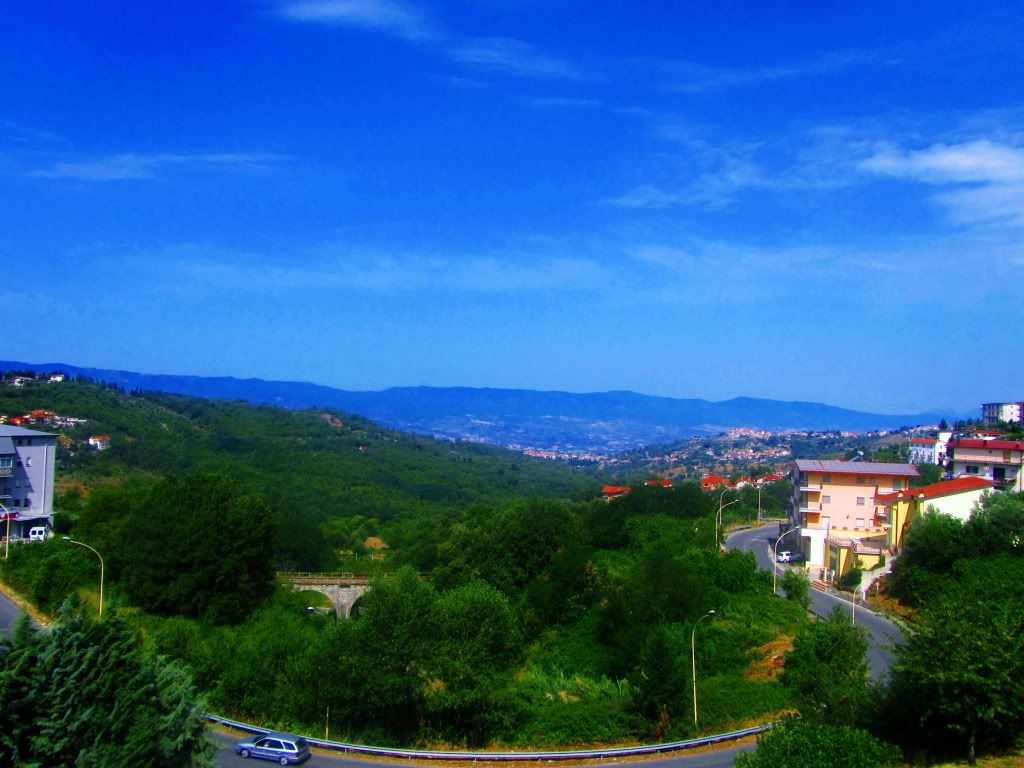 We went to the beach one day, I forget which one specifically (I think it was named after a saint?).
The water is so gorgeous!! Seriously, I could just stare at it in amazement, it's so blue and sparkly! Where I live the ocean looks nothing like that!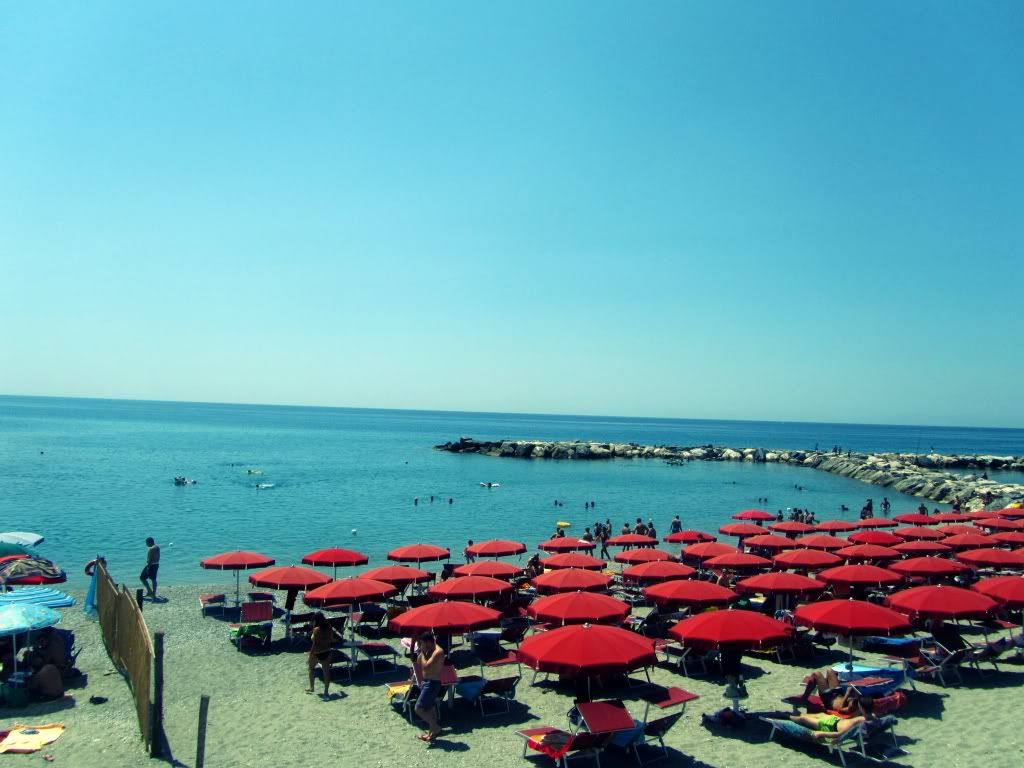 Another bakery/pastry shop (pasticceria). Nothing better in the world than an Italian pastry shop in my opinion. :)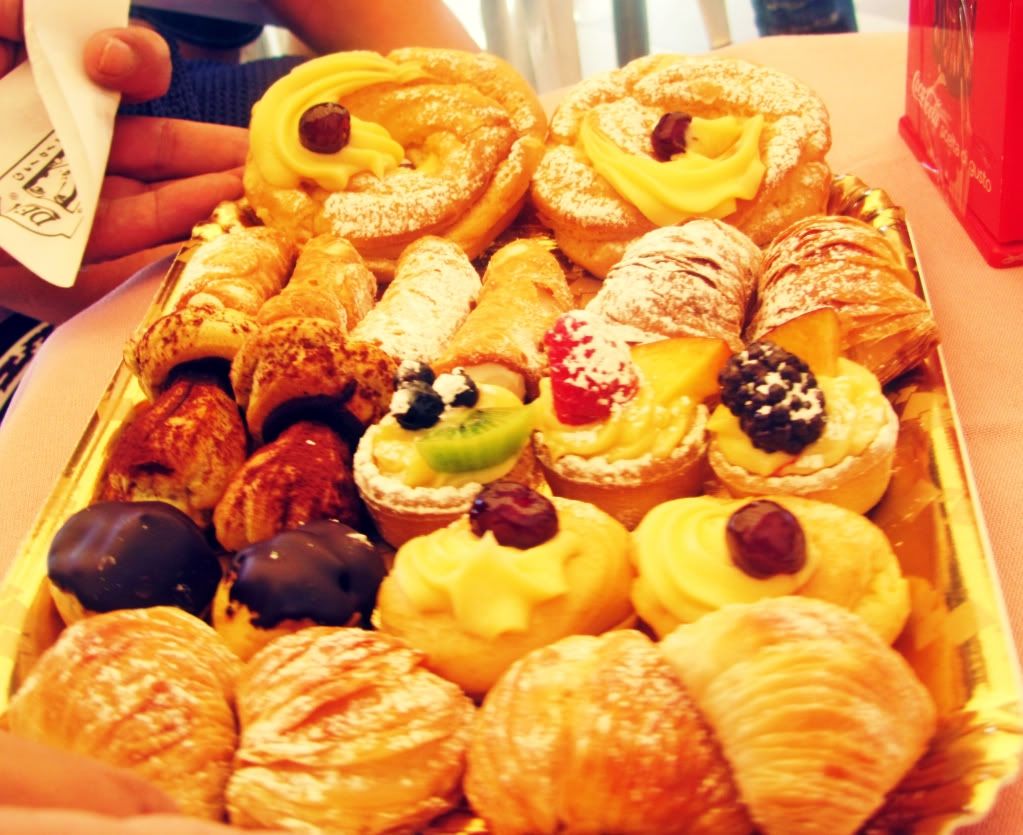 How cute are these!?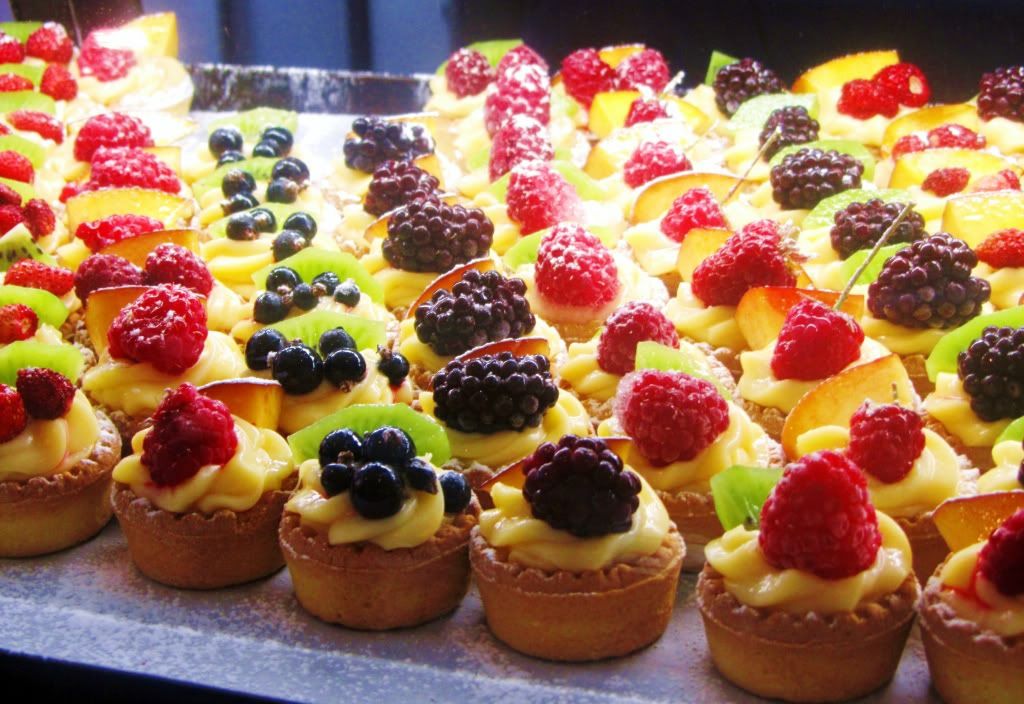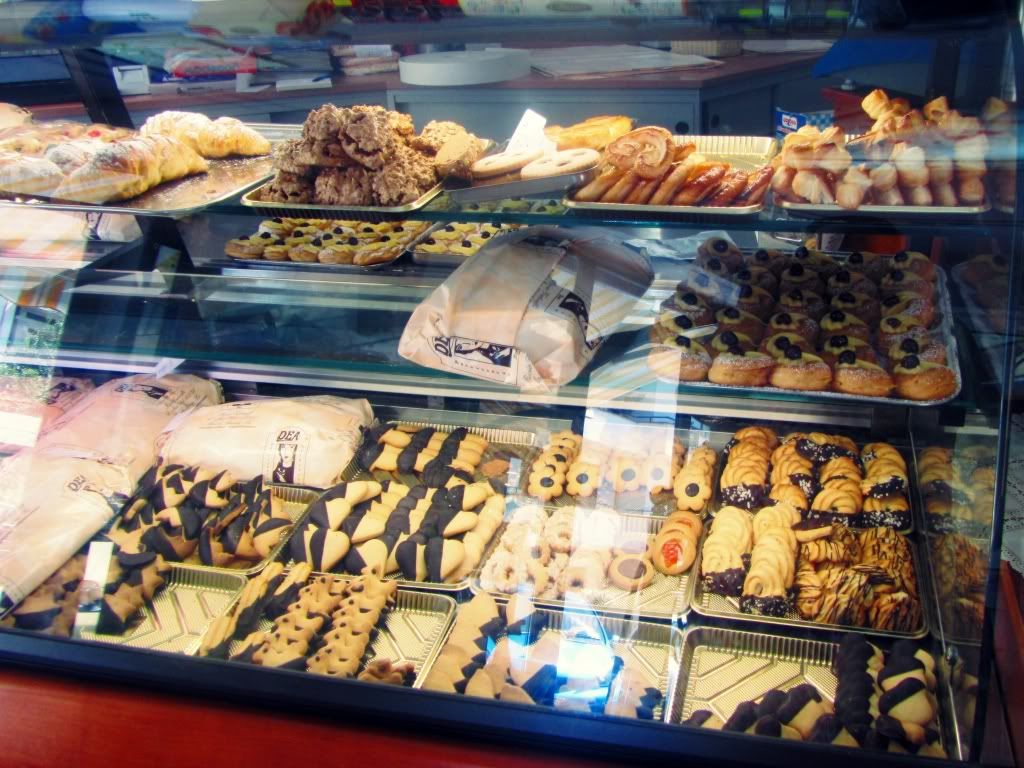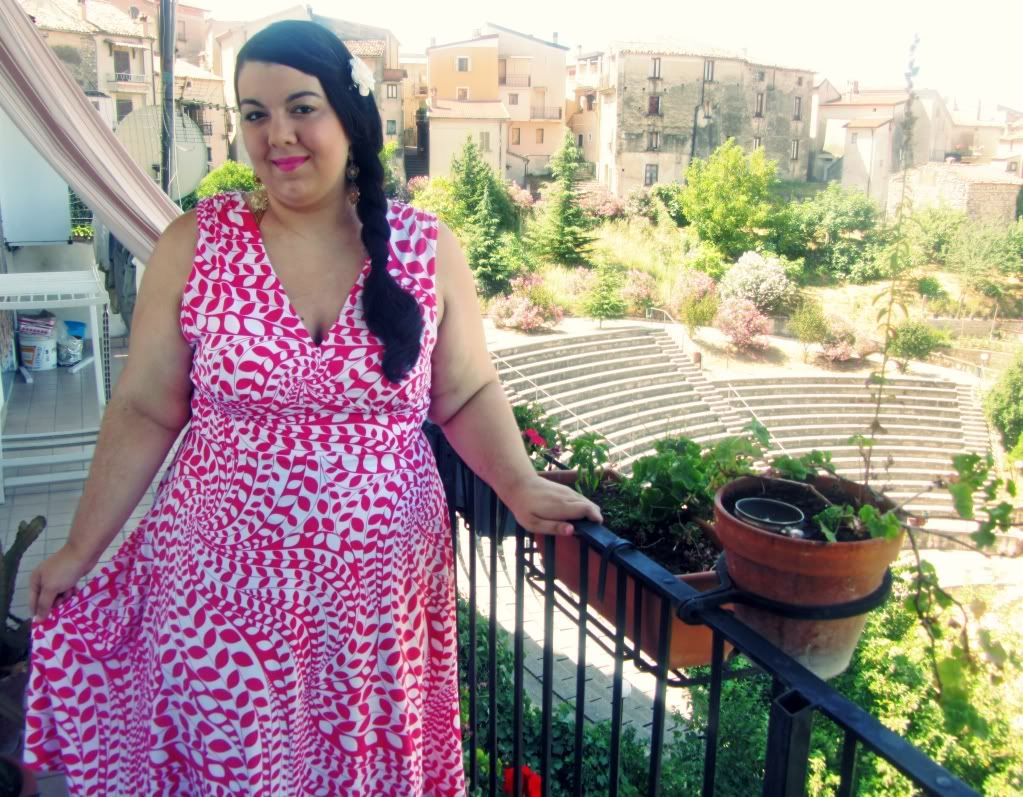 My father loves billiards, so I was stuck watching him and the rest of the guys play for a few too many hours, lol! I don't get the fascination with it, I guess I'm not really interested in sports of any kind.


The wine aisle in the supermarket was humongous! Haha! Italians LOVE their wine!


My brother and my cousin, Pietro, had so much fun together, they're buddies! So cute!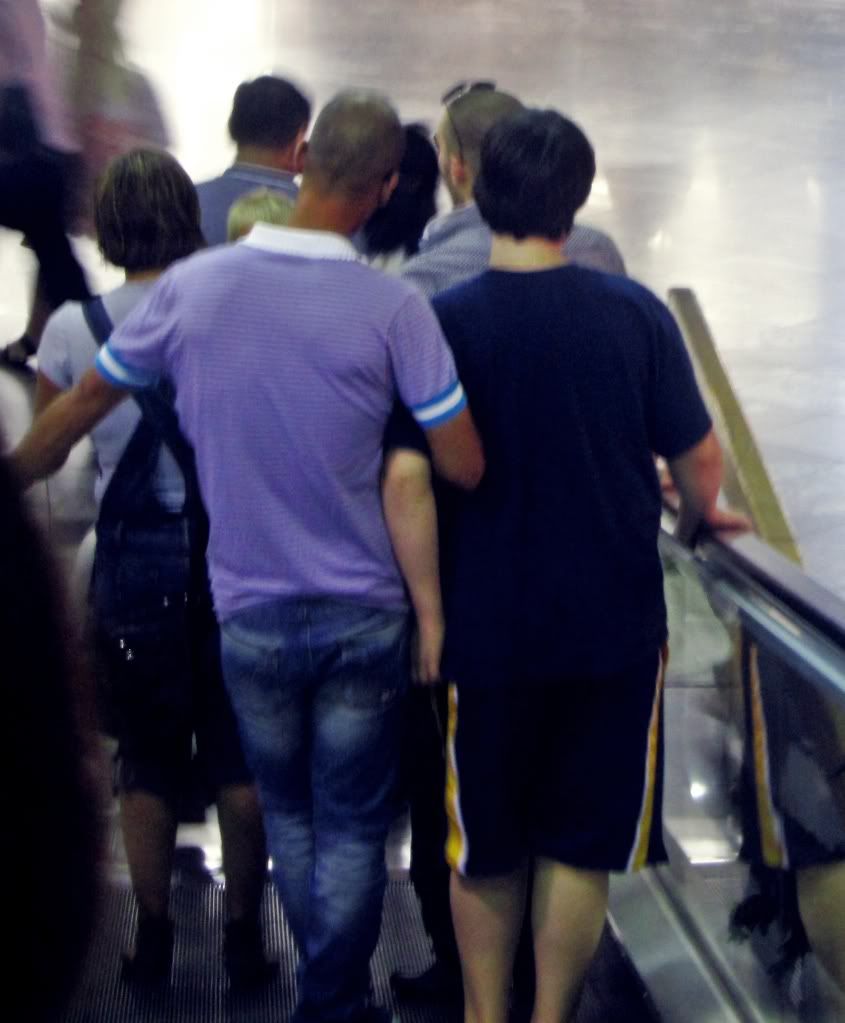 My cousin, Emiliano, my little brother, Antonio, Manuela, and I ♥


Pizza! You must have pizza in Italy if you're there. There's so many different kinds and it's always amazing there!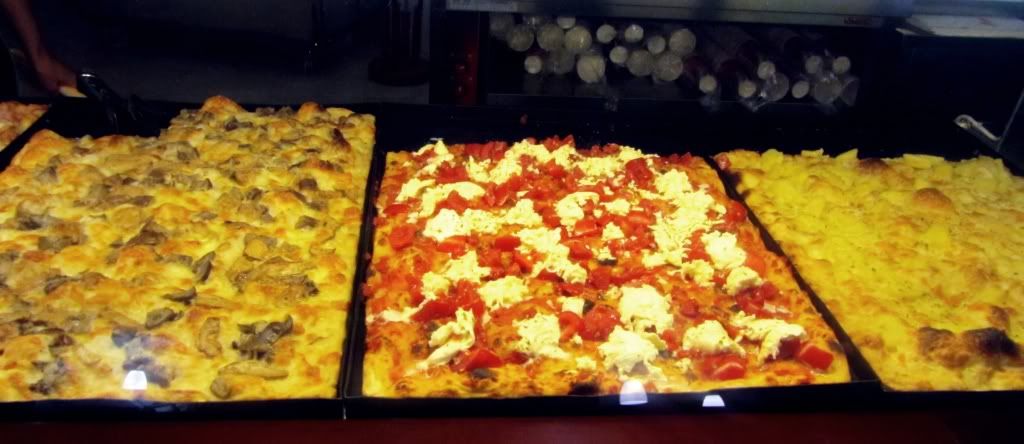 A makeup brand i hadn't heard of before. :)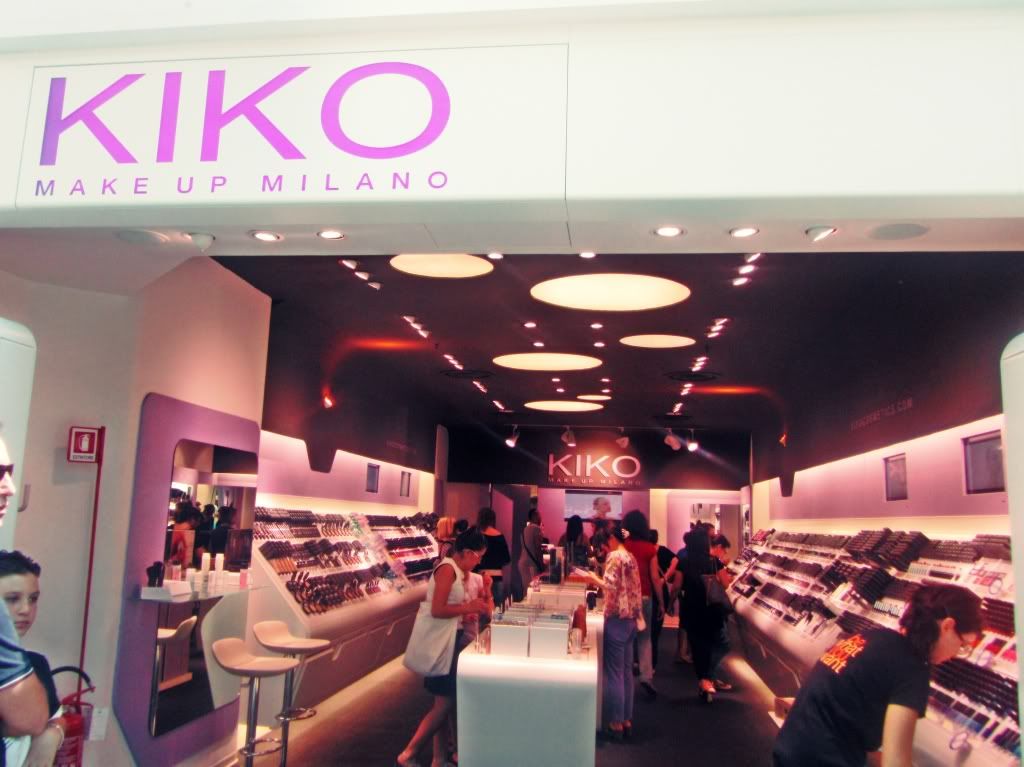 I thought this card statue was really neat. It reminds me of Alice in Wonderland. It was in this outdoor shopping mall featuring a bunch of modern art.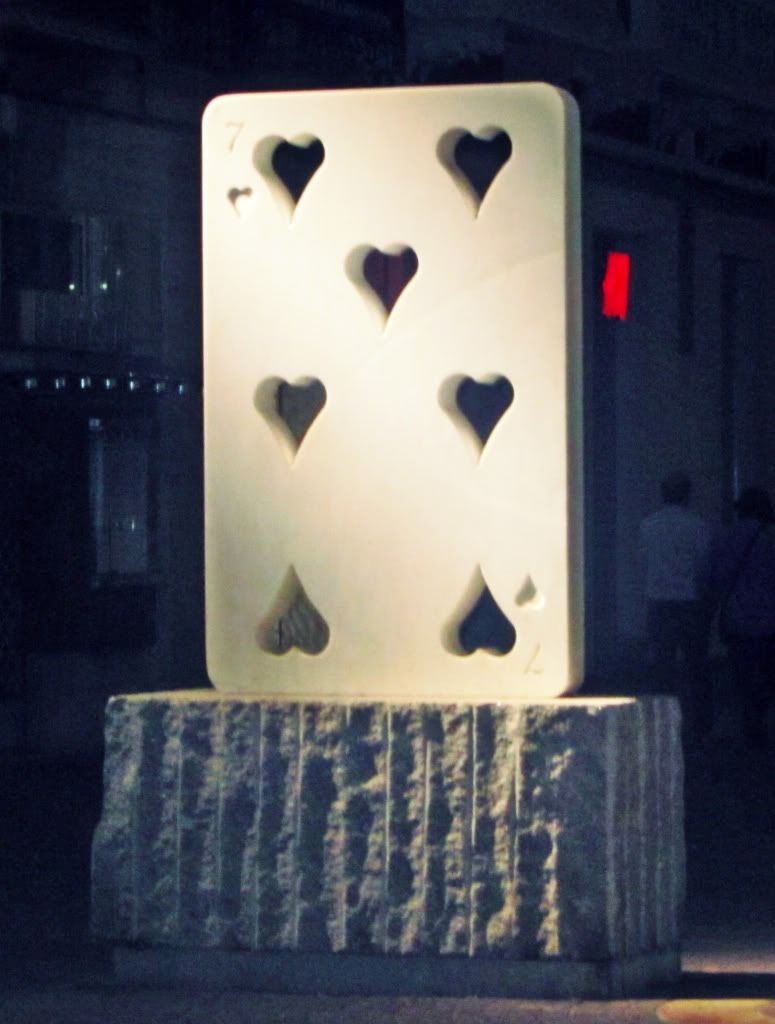 The city at night!


We drove really far up this mountain on a tiny winding road (that may have been a little terrifying!) to see this castle one night. Apparently it's from the 1800s. It was dark though and I didn't get good pictures of it.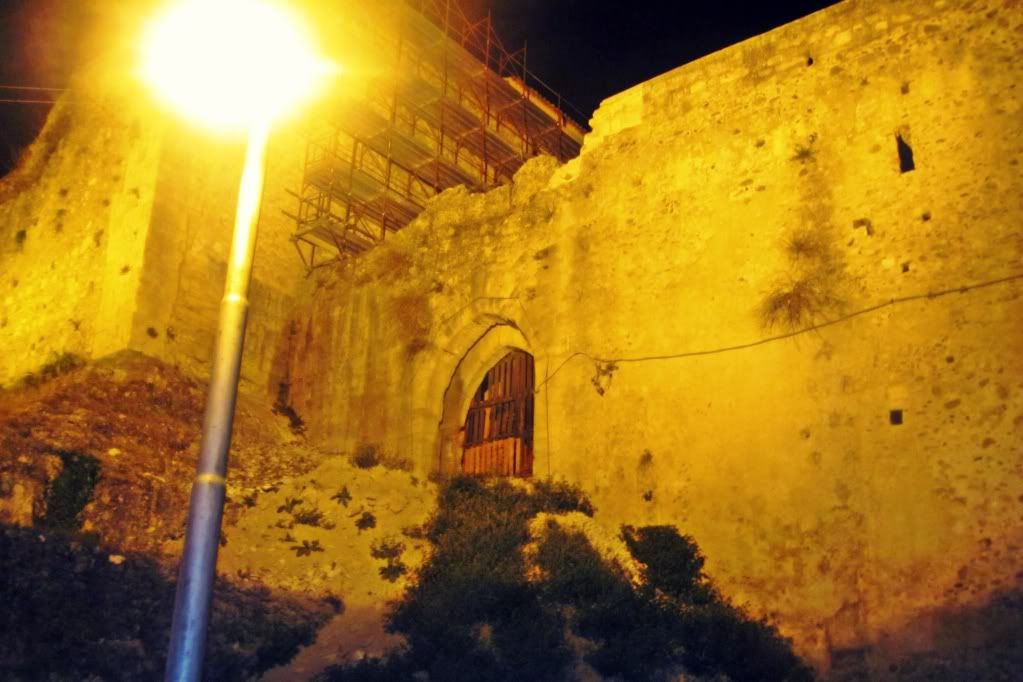 I adore this skirt so much. I wore it once in Canada and once in Italy (so I haven;t worn it in my country yet...lol!) I'm thinking about wearing it now since it's orange and that's kinda fall-ish right? It's chiffon with a layer of sparkly sequin stripes under the first layer!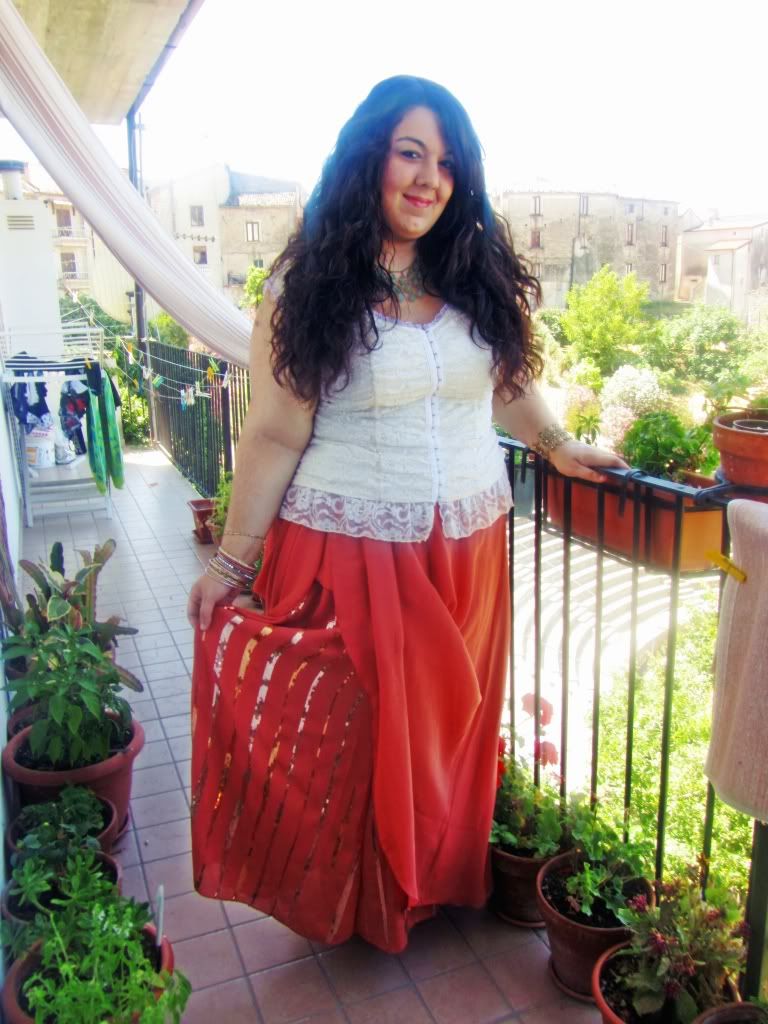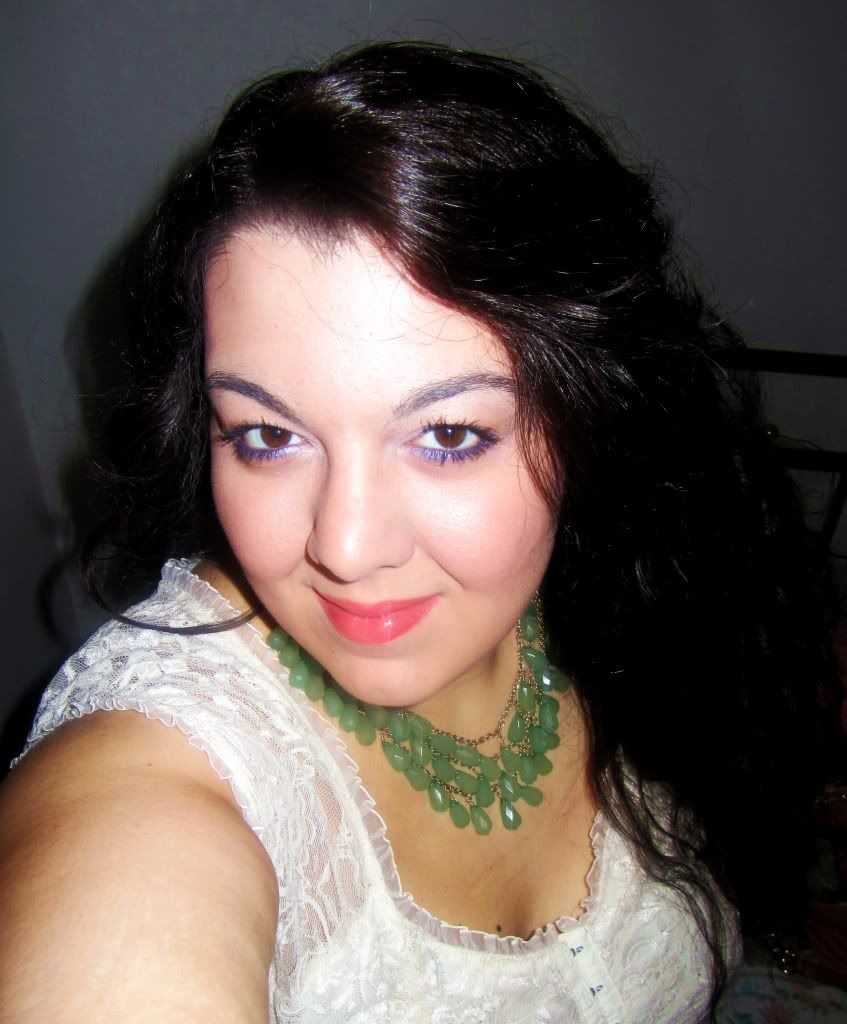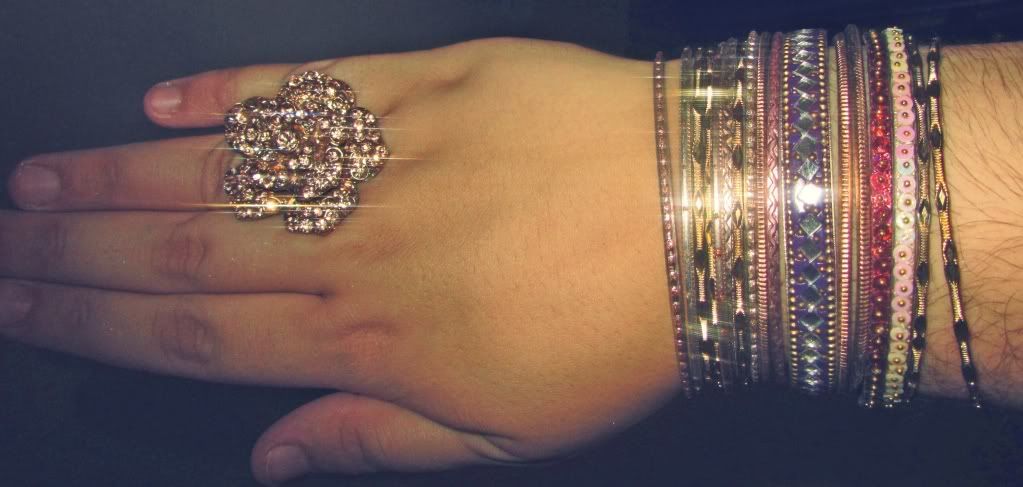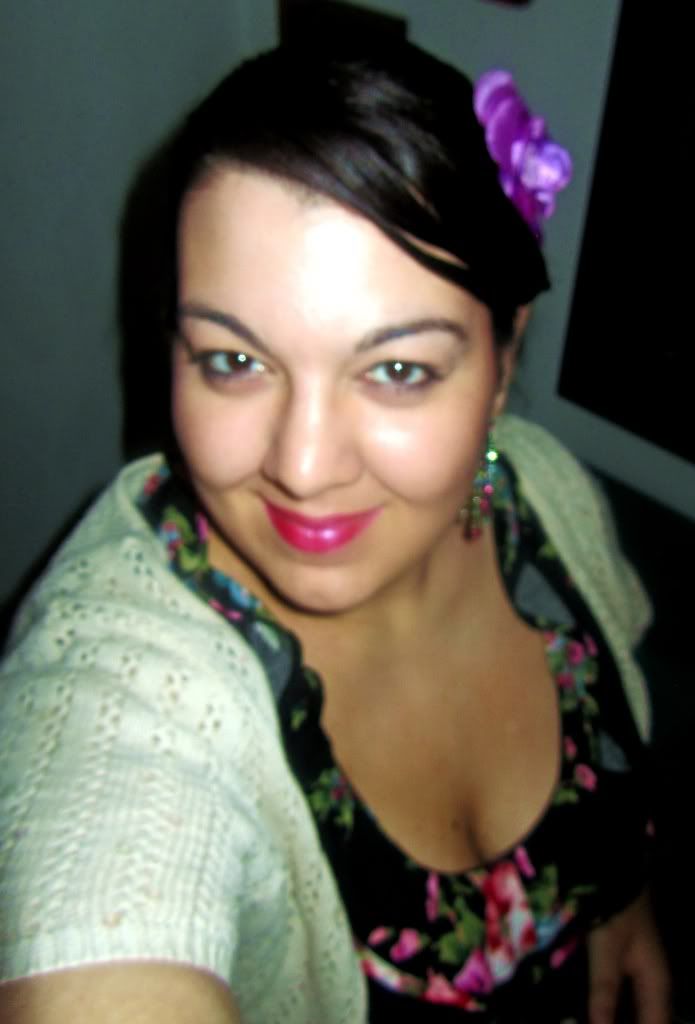 I love these earrings, they needed their own picture...lol!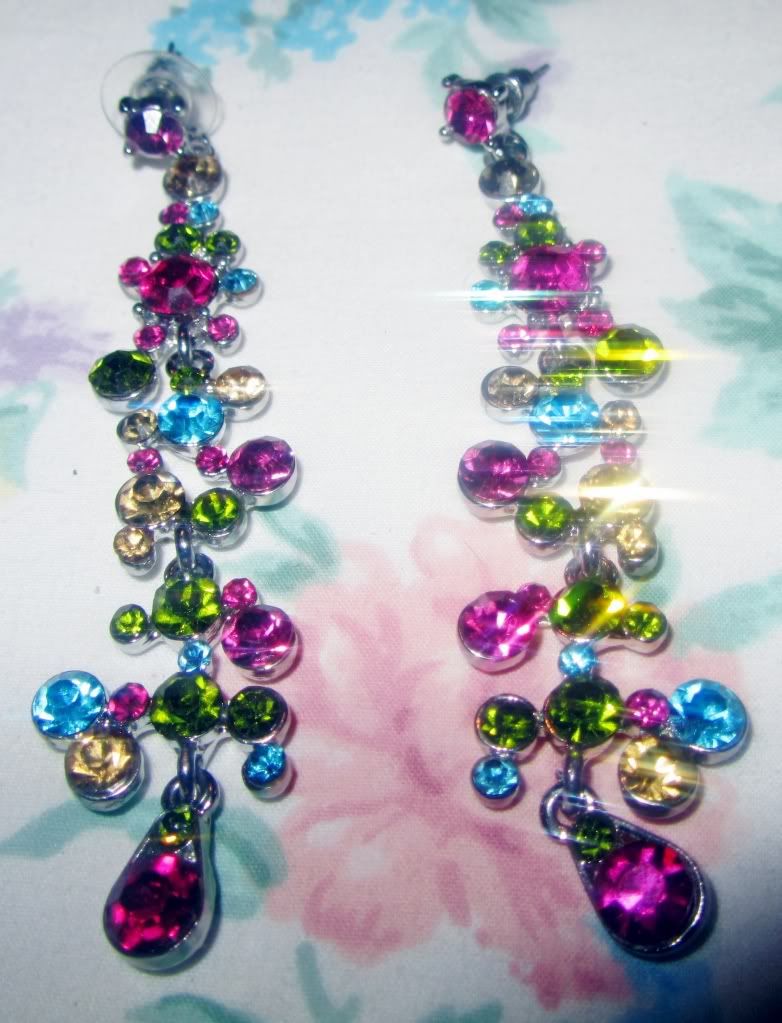 During the time we were visiting, my aunt's town and the surrounding towns were having this huge festival that leads up to the assumption of Mary on August 15th. SO every night all these vendors selling candy, nuts, toys, purses, clothes, etc. would show up all along the streets, which would be blocked off from cars, so people could walk around. It was pretty neat, every night everyone would go out an listen to music, eat and shop. Some days there were bands playing on the streets too.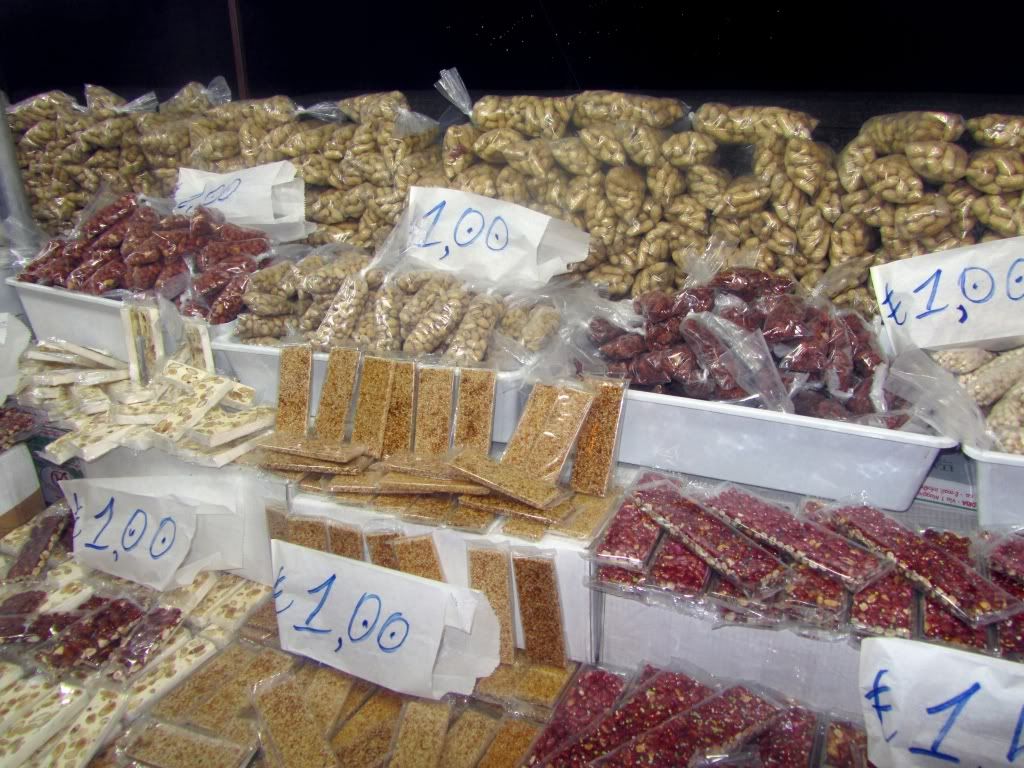 Candy: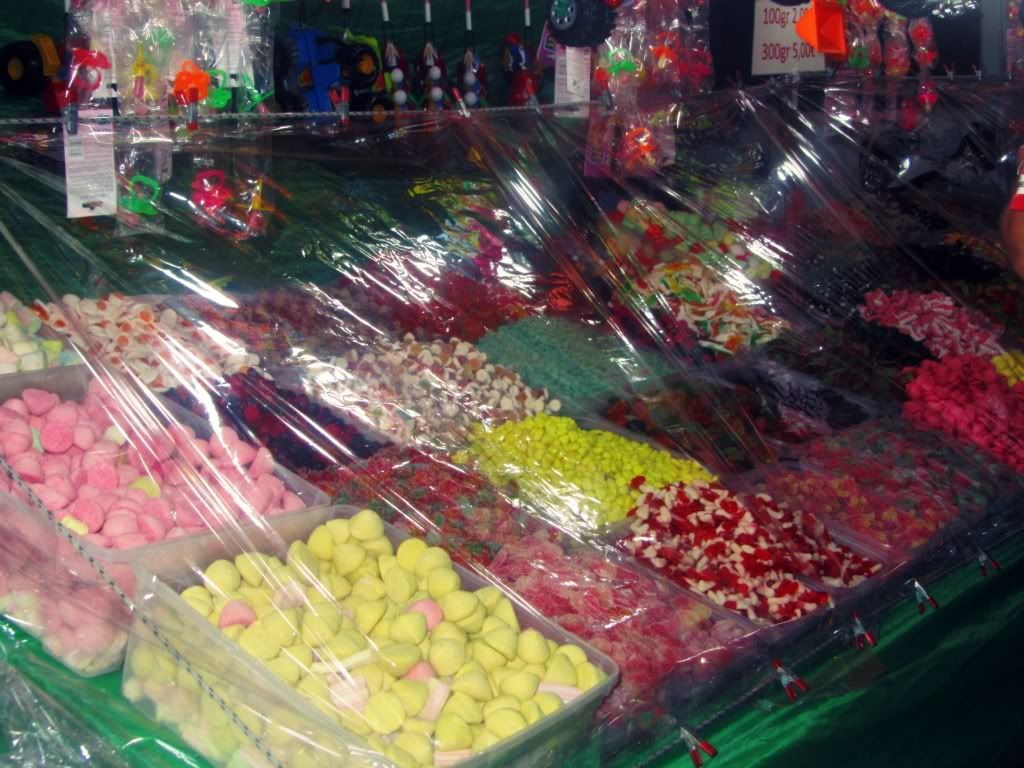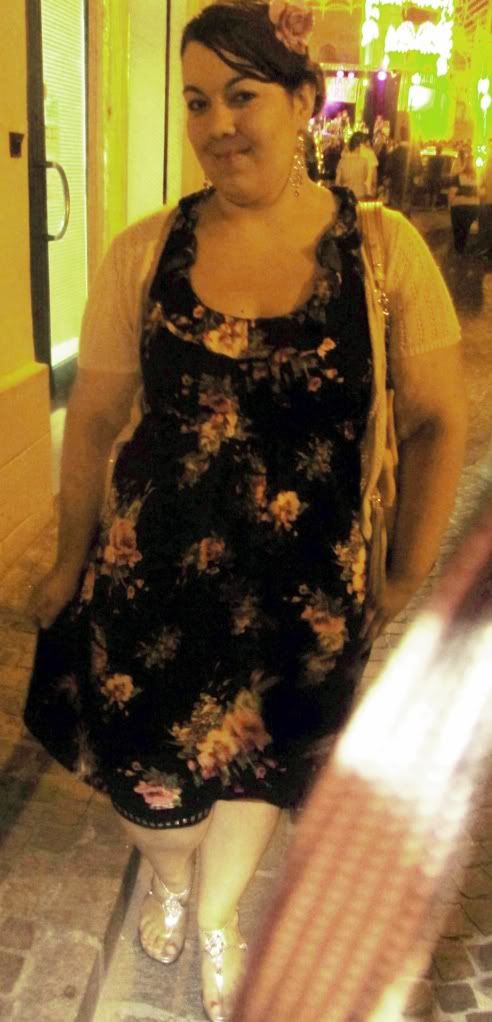 One night my cousin, (the one in the center with the dreadlocks...lol!) Emiliano's band played for the town. It was pretty cool. I had video but for some reason it's not working...oh well. They're an Italian reggae-rock band if that makes any semse to you...lol! I thought they were really good. :)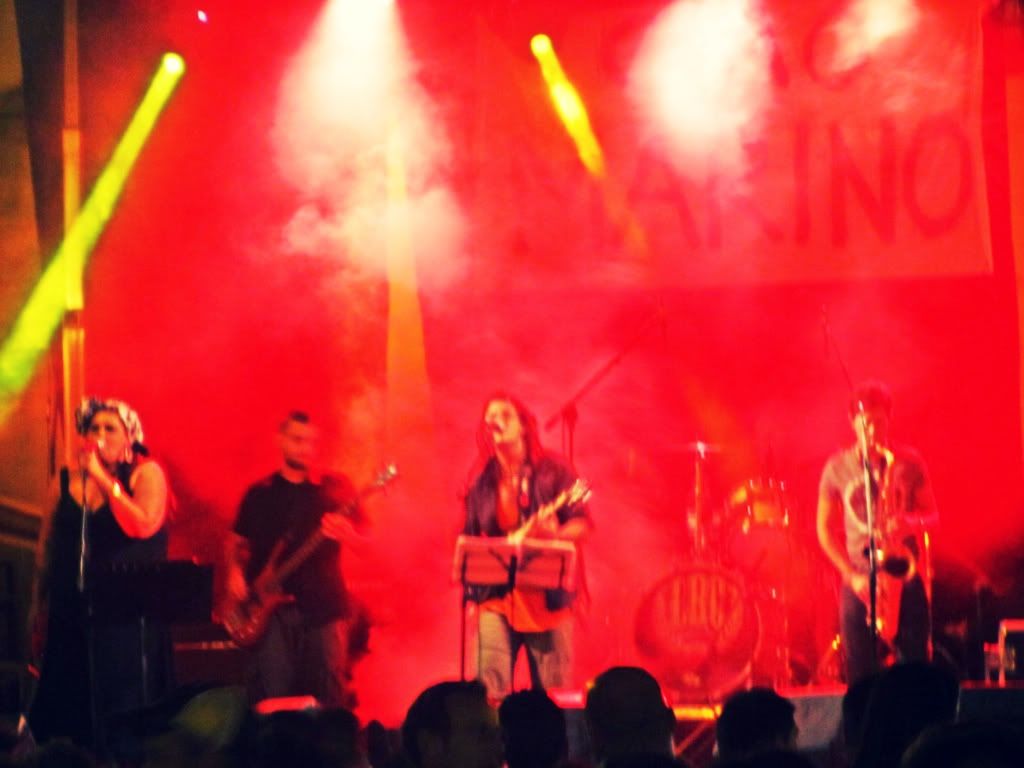 More beach pictures: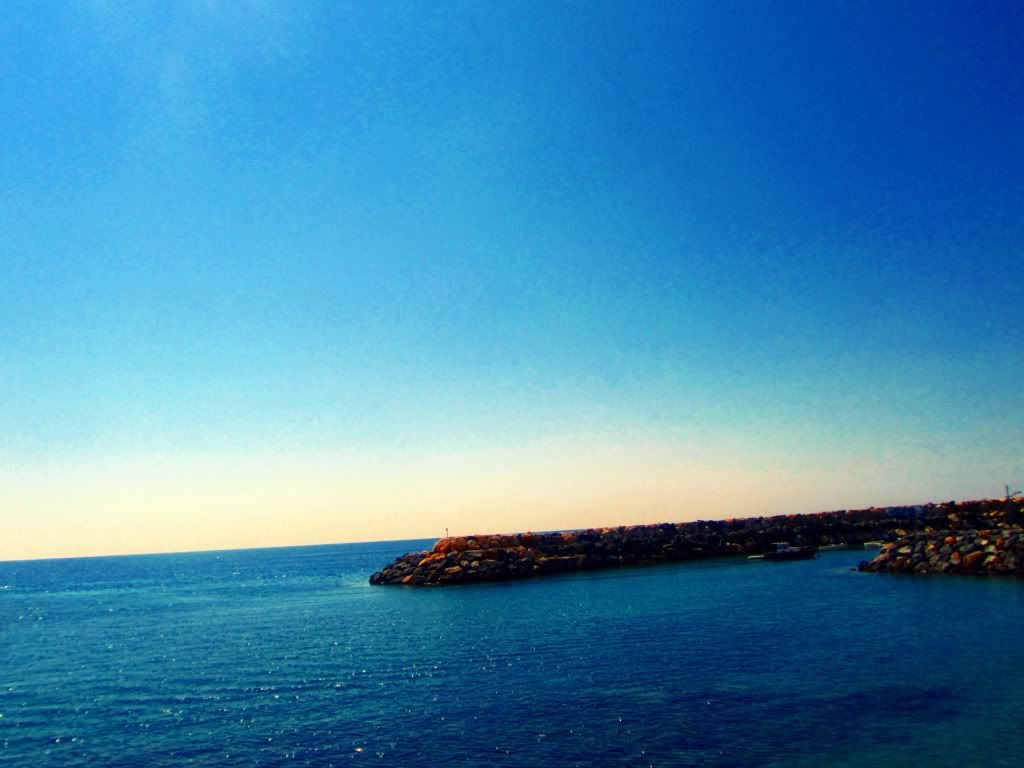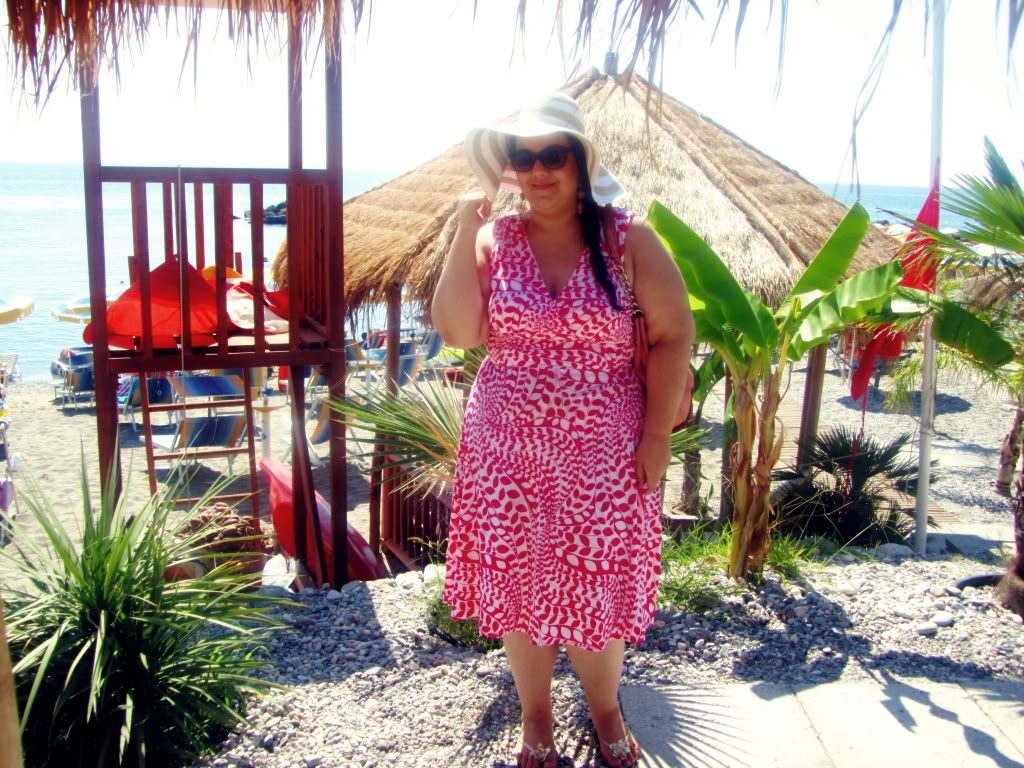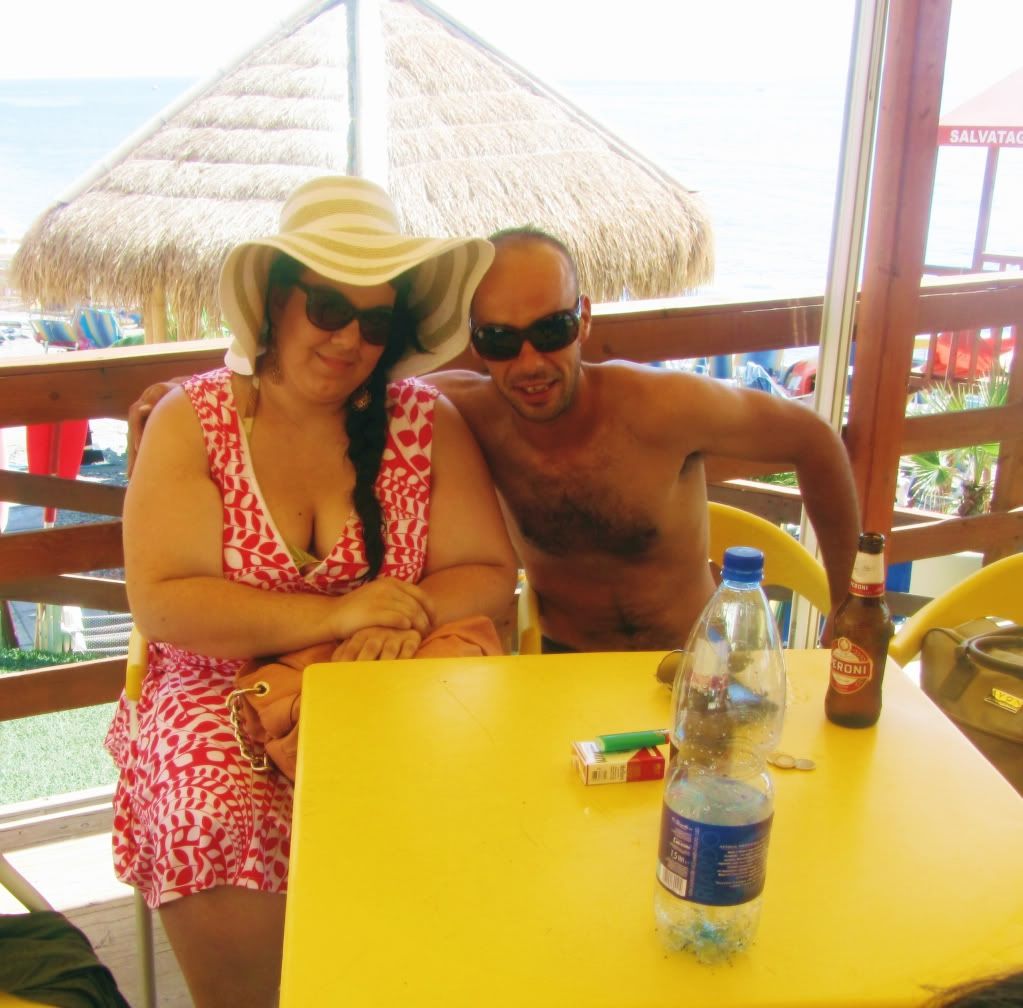 I think this was an old convent. It was pretty, so I took pictures. :)
We went to a little art museum in Cosenza. I wasn't really allowed to take pictures so I was hiding my camera whenever the gut who worked there would walk by...haha!
Some statue: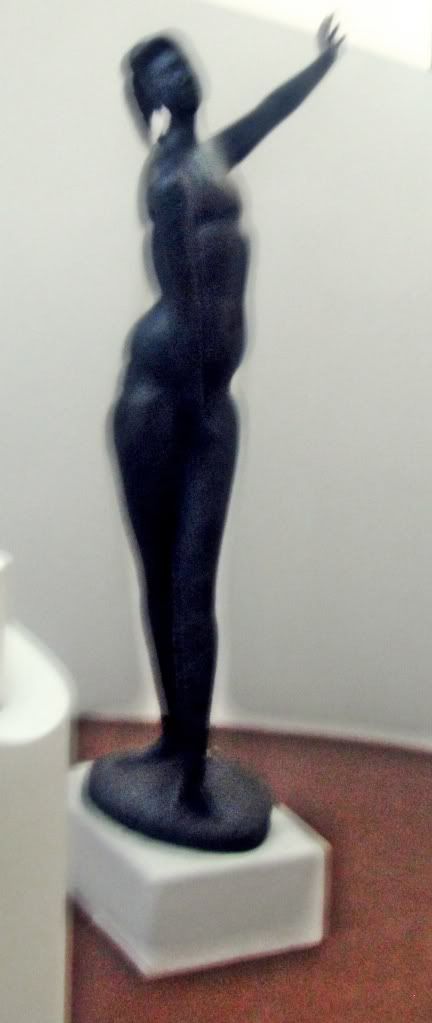 Pretty paintings: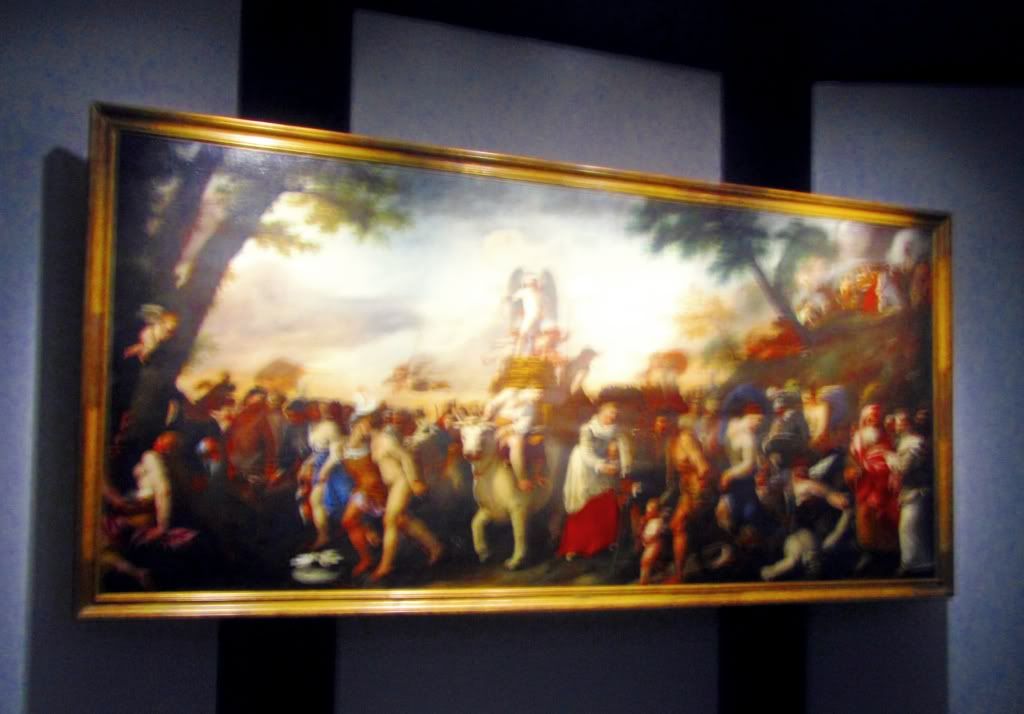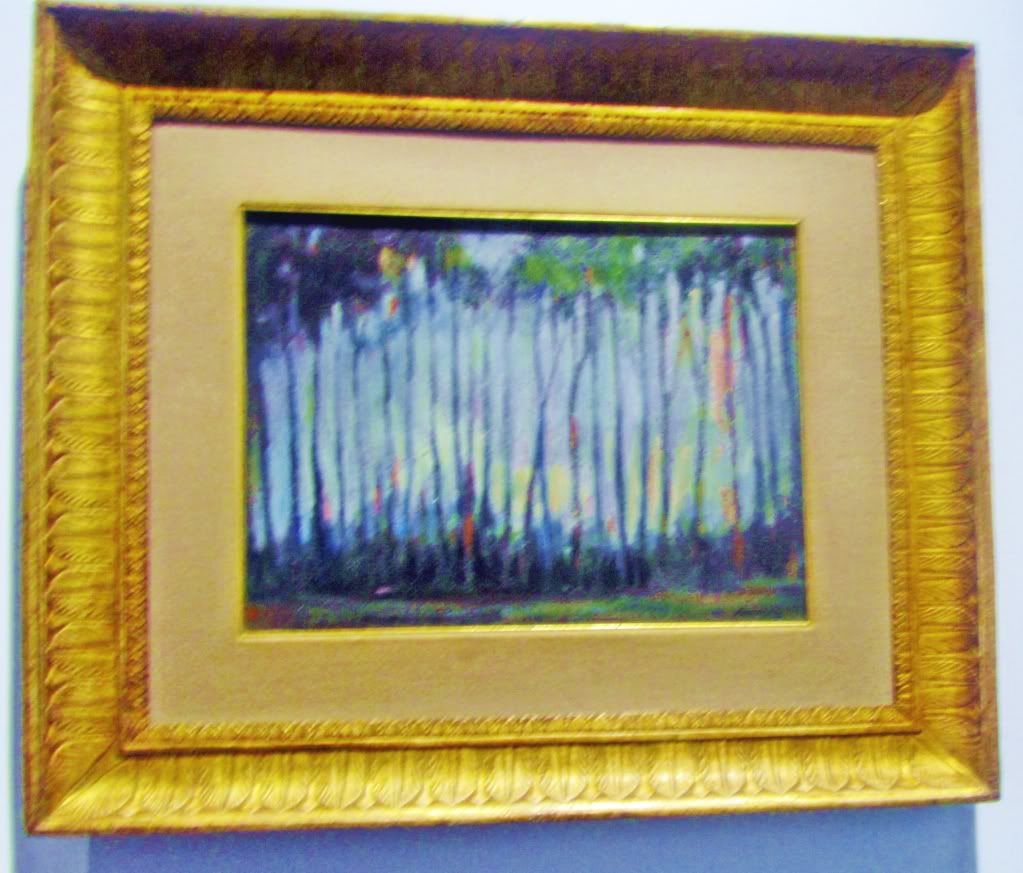 I liked this quote that was on a wall. It says: "The painting cannot live in isolation."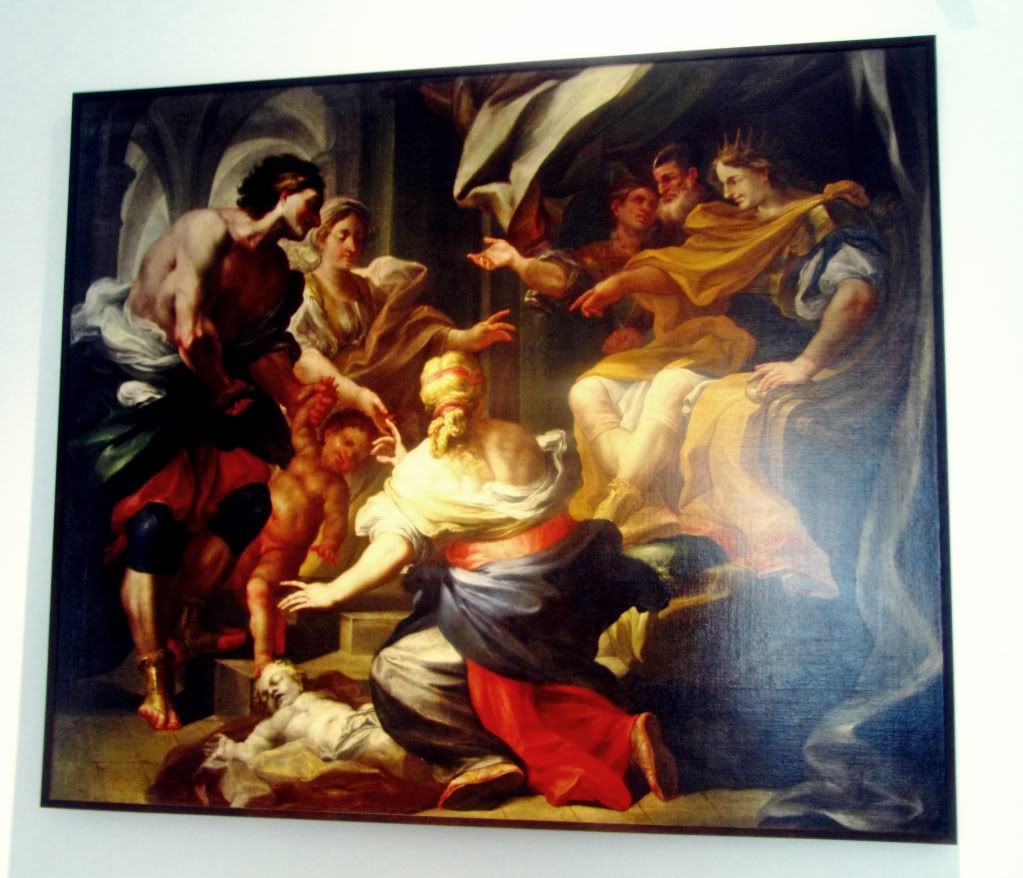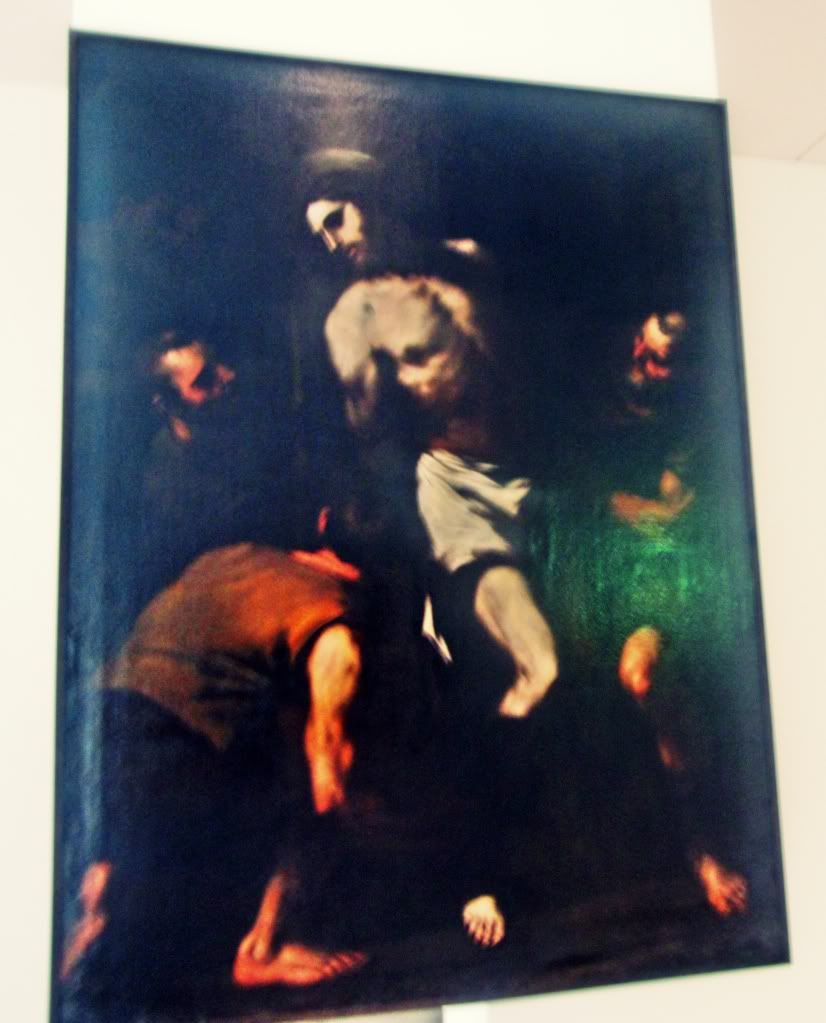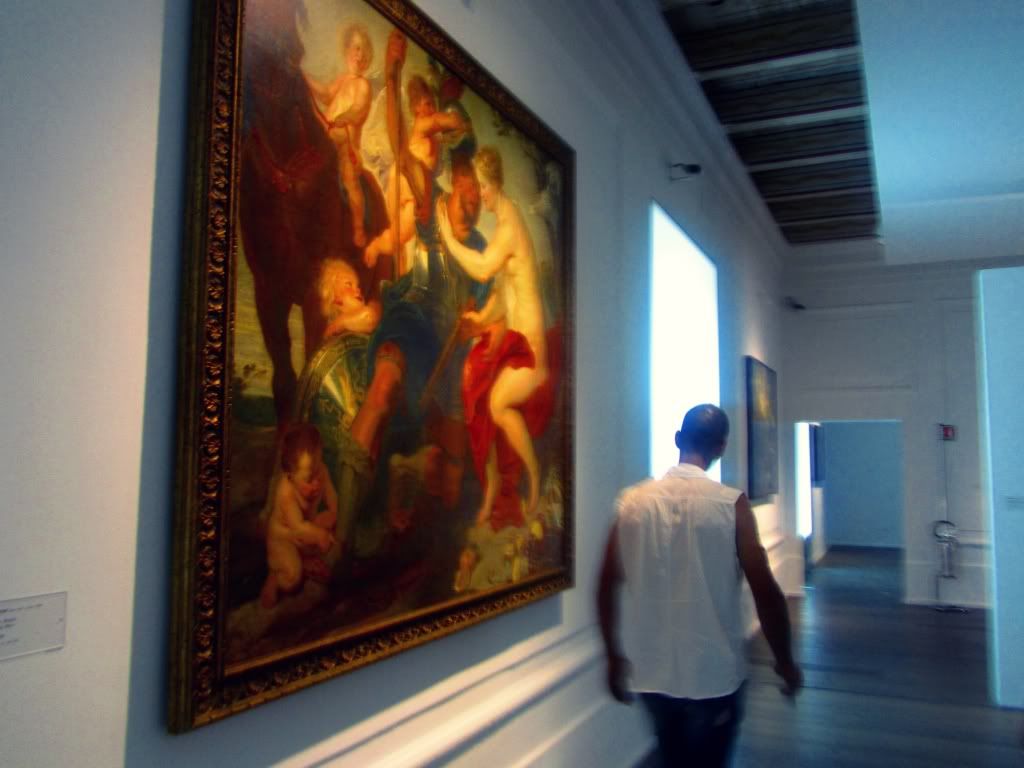 More scenery pictures: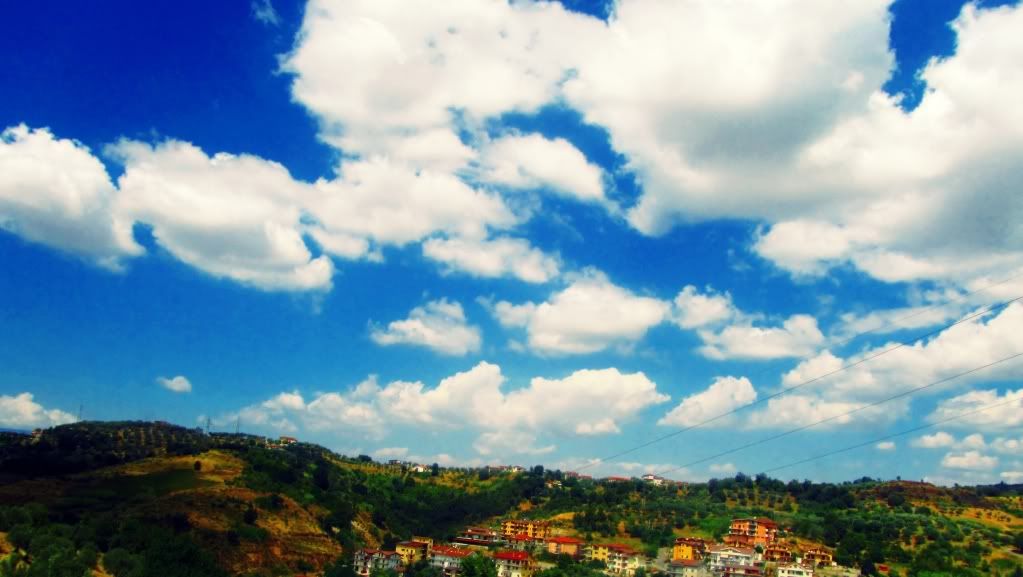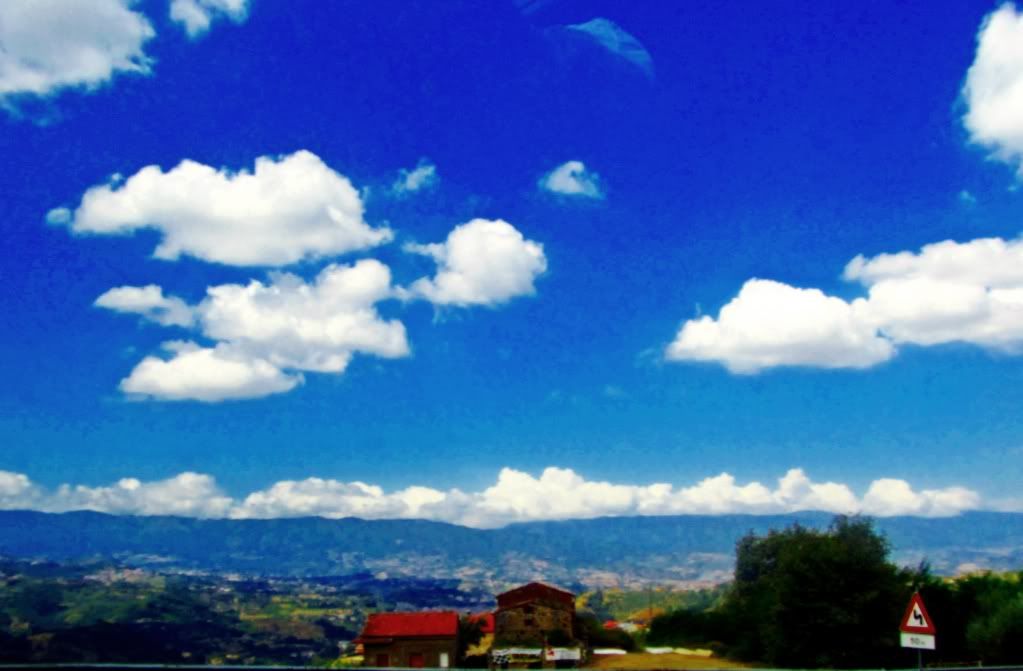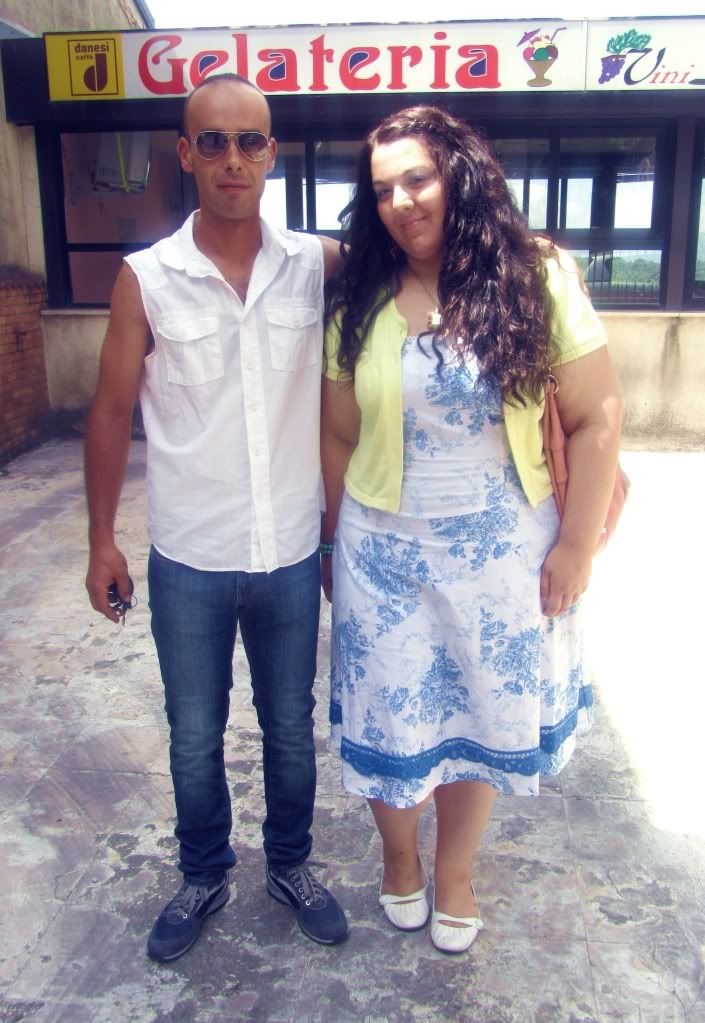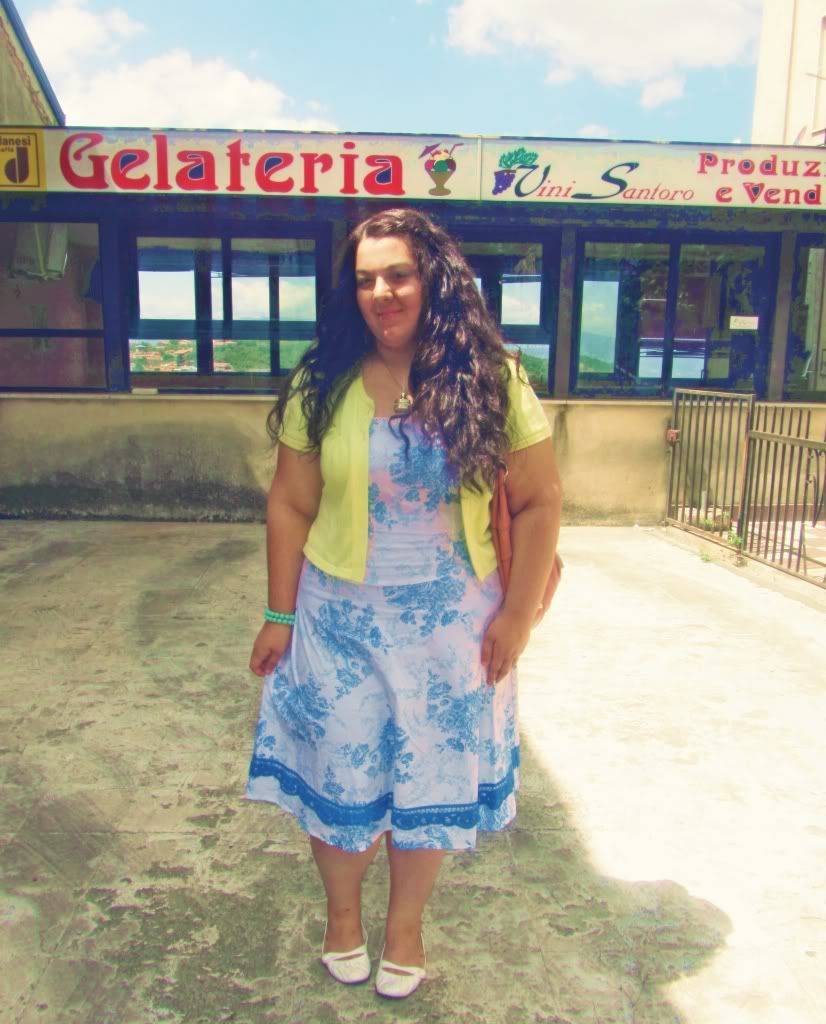 Calabrisella (the typical girl from the region of Calabria) figures
Random fact: My father actually owns a restaurant called "Calabrisella" because that's where he's from and it's a popular symbol of their culture.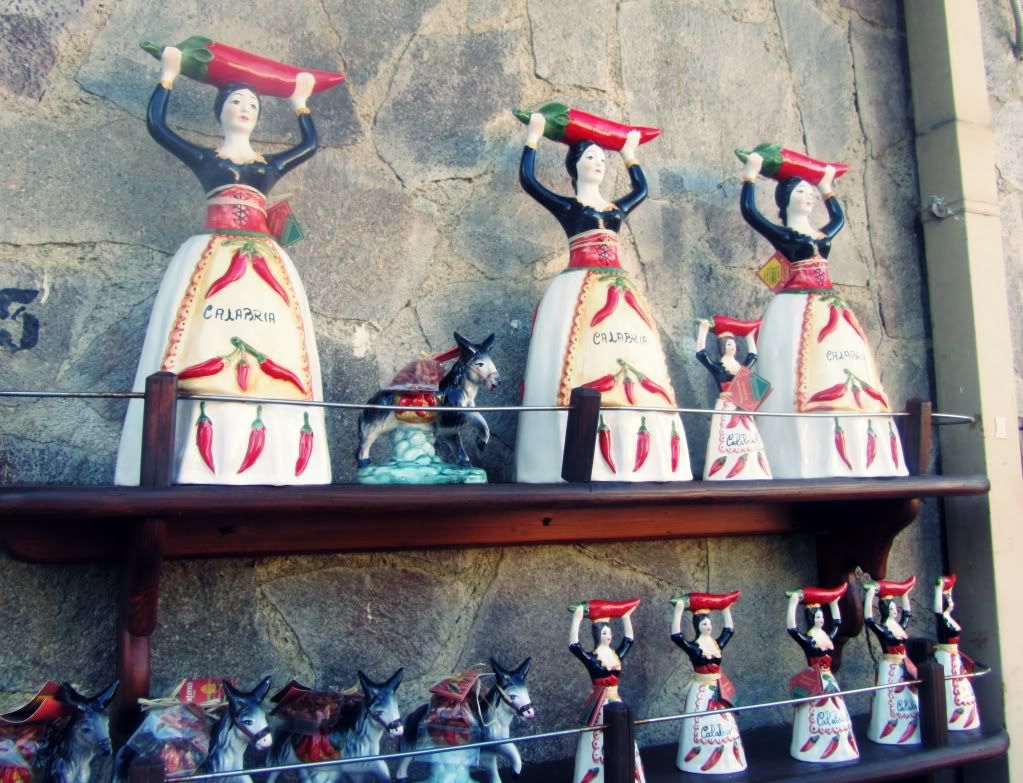 Gelato (aka: the best kind of ice cream/dessert ever!)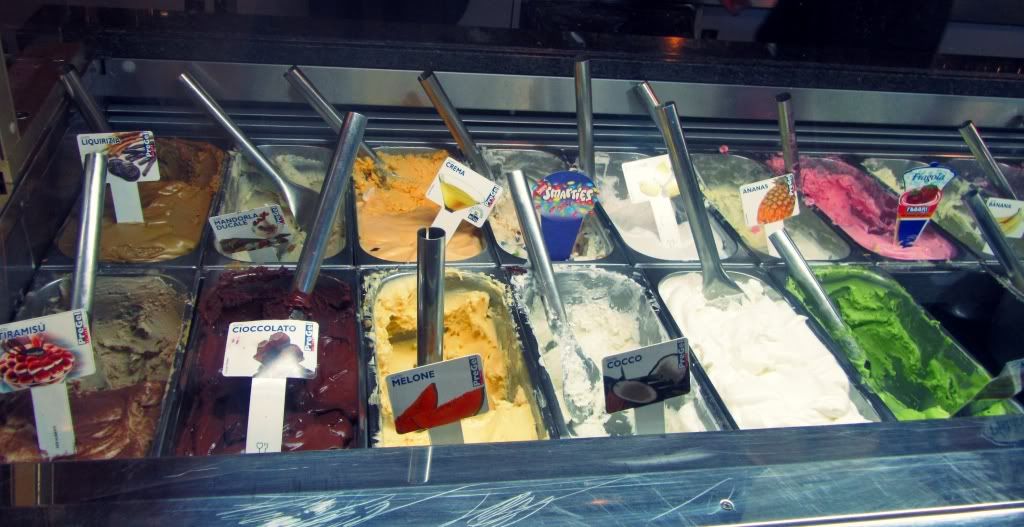 One of the last days we were there, we went to a lake up the mountains. I was freezing in the middle of August! It was so cold! I kind of liked it because I''m not a fan of summer heat, but it was different...lol!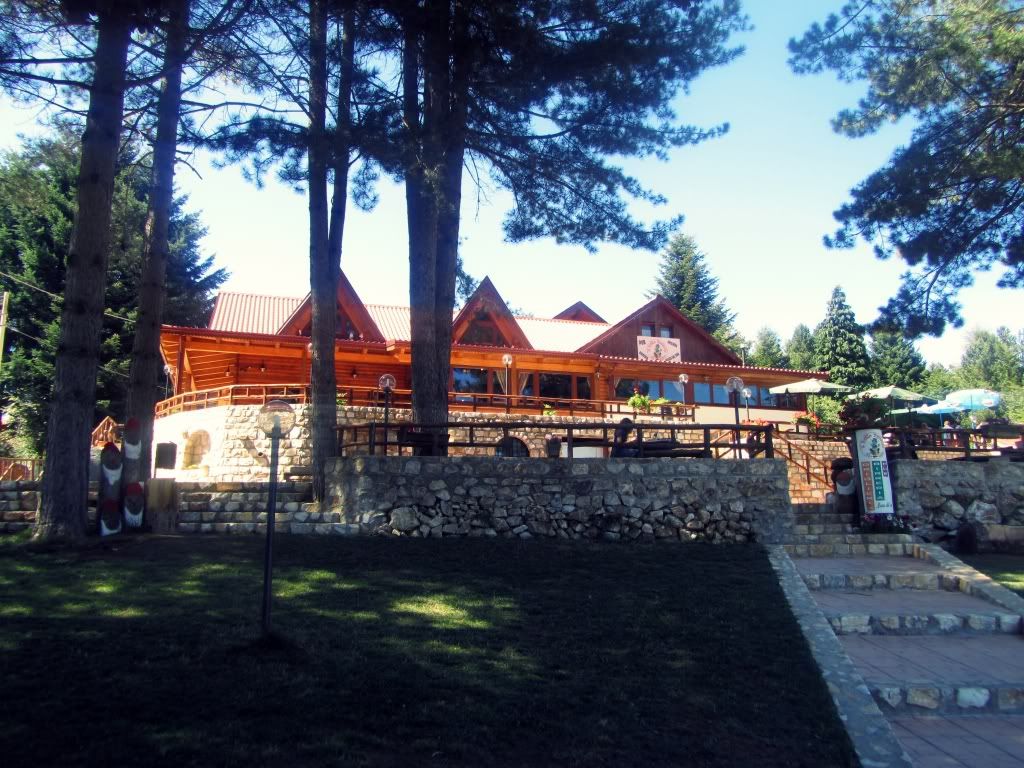 I thought the sign for this restaurant at the lake was silly! Who doesn't love a tipsy talking cricket?! Lol! :)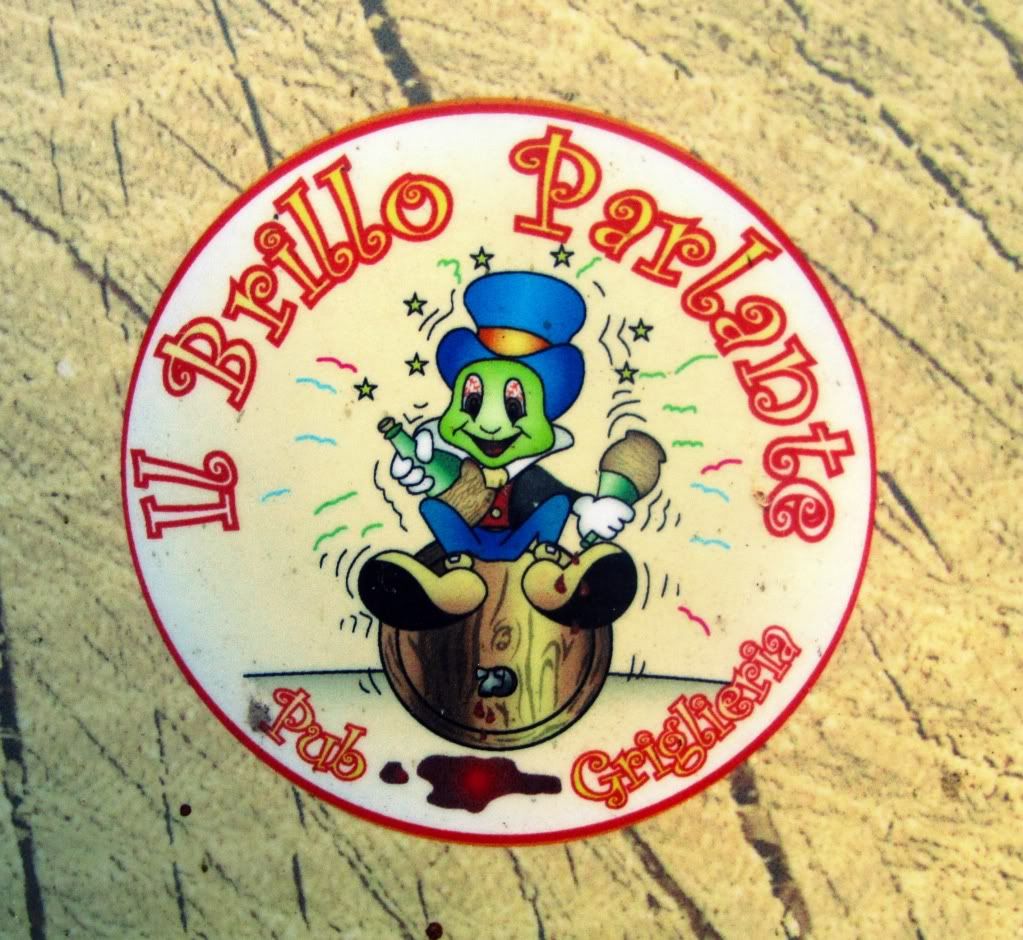 The lake was gorgeous!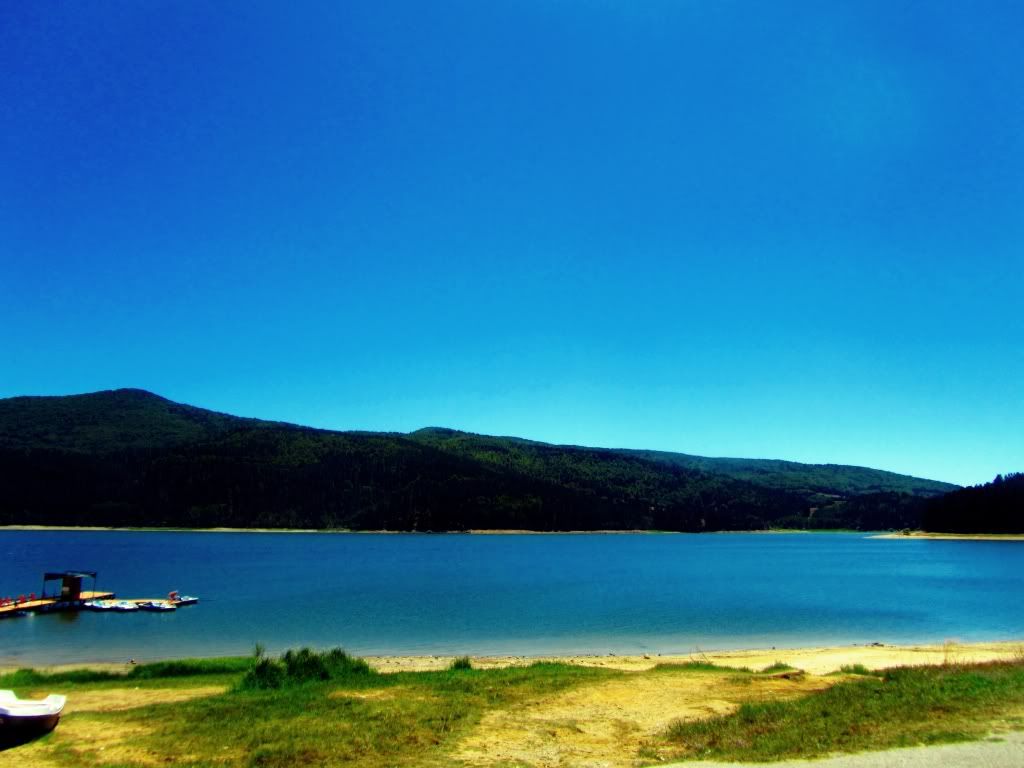 My gorgeous cousin, Manuela, and I. ♥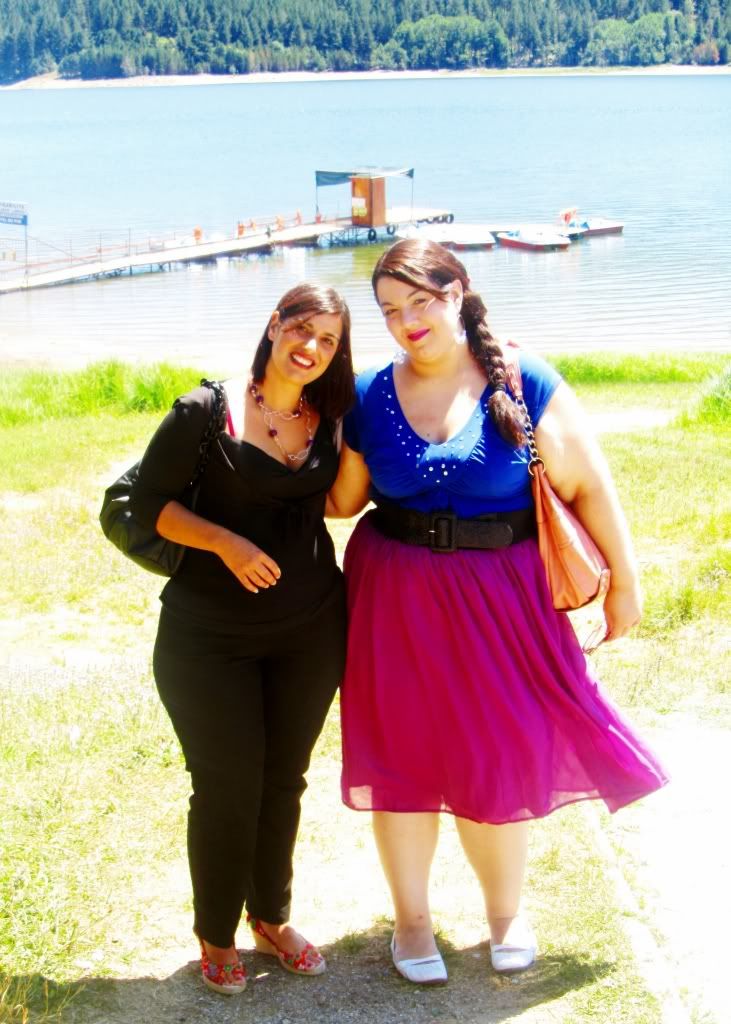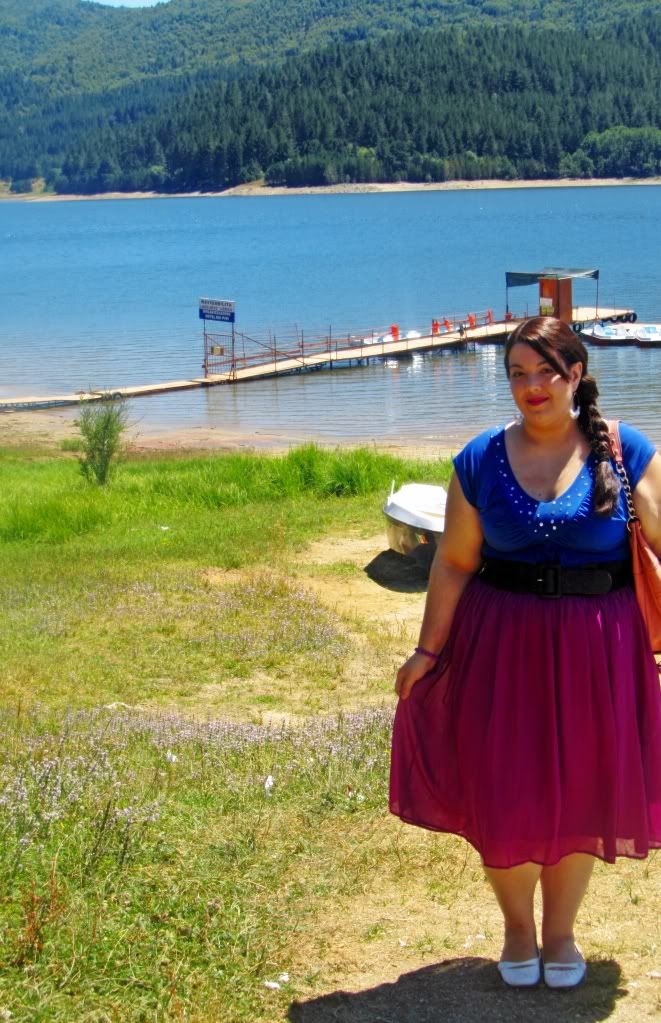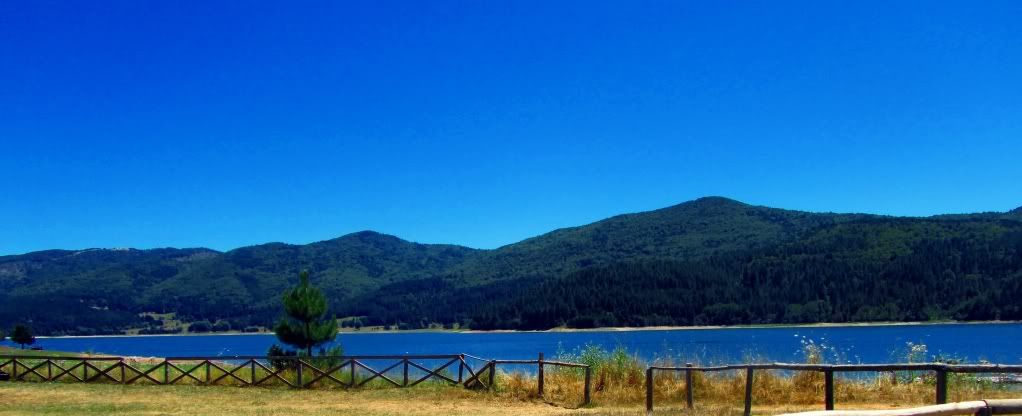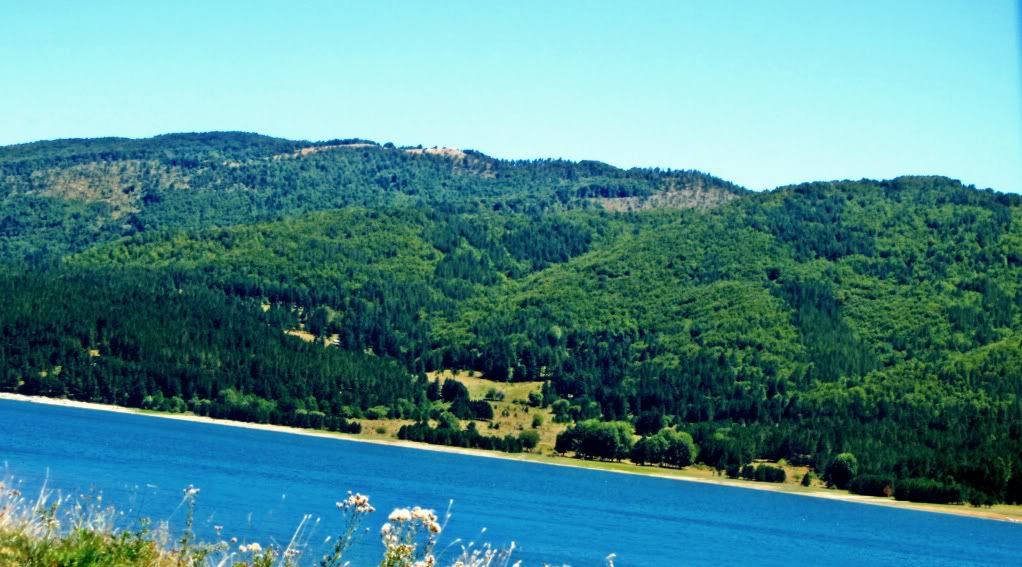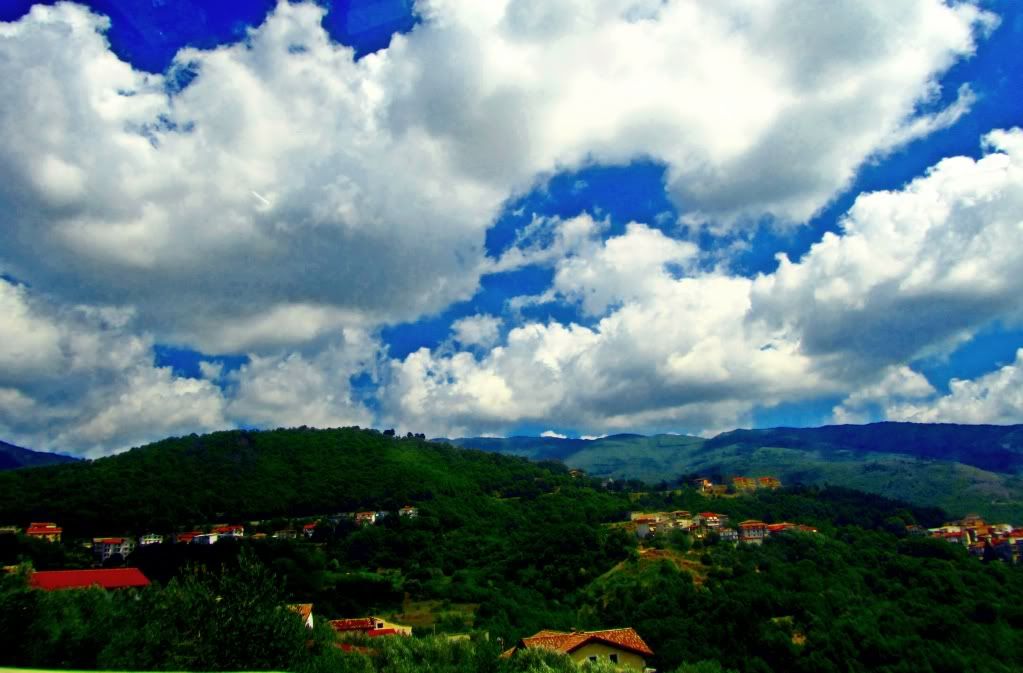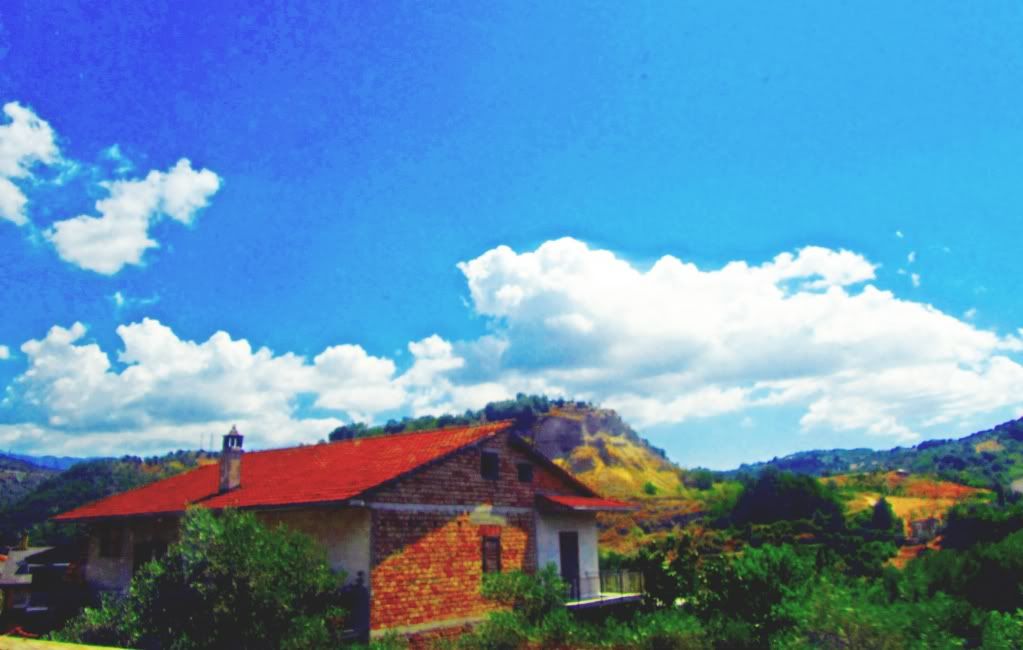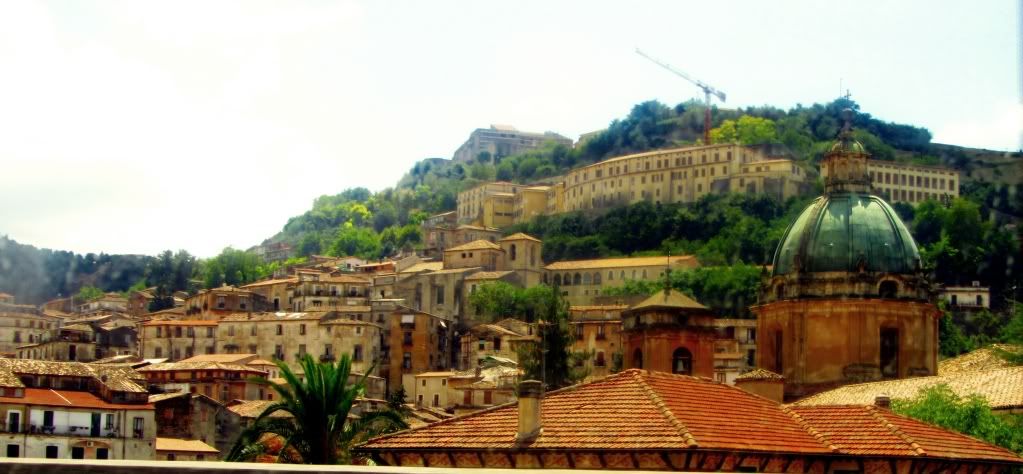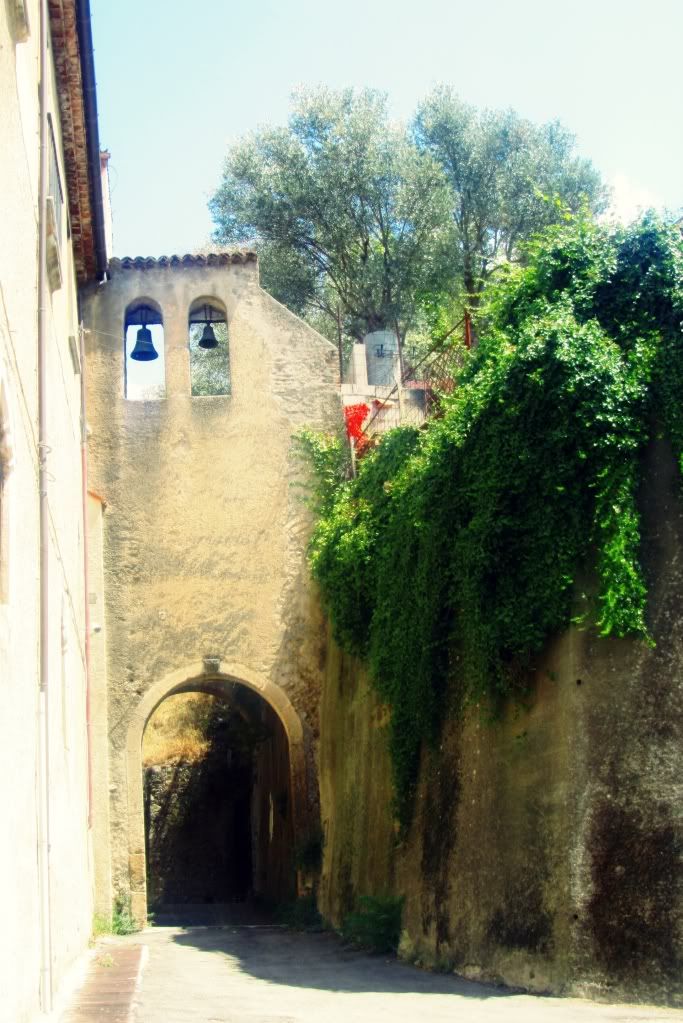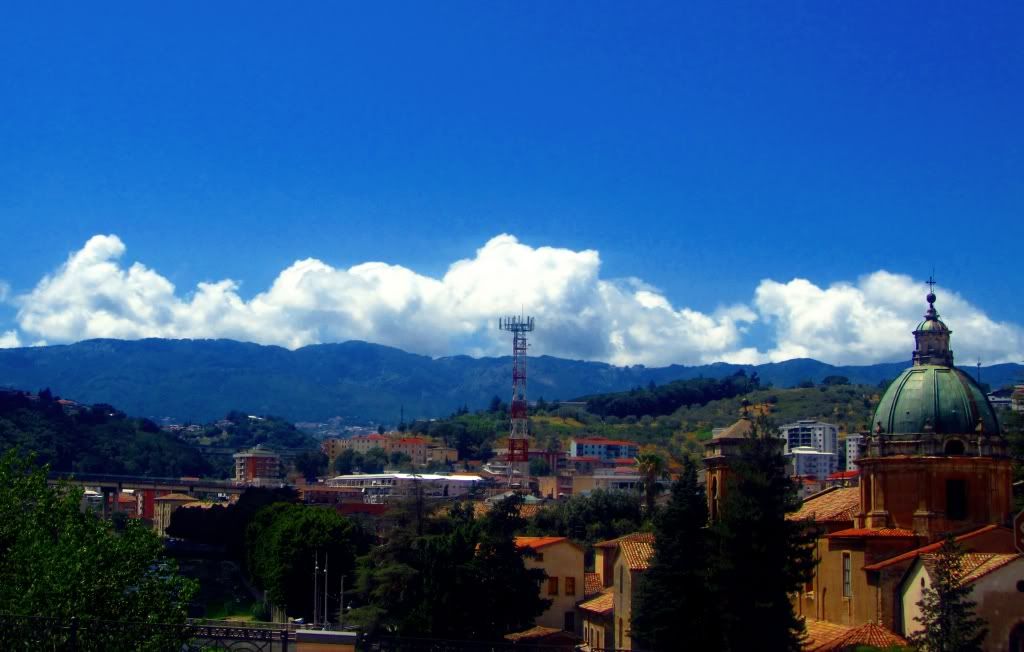 I love those lights they put up all around the town for the festival.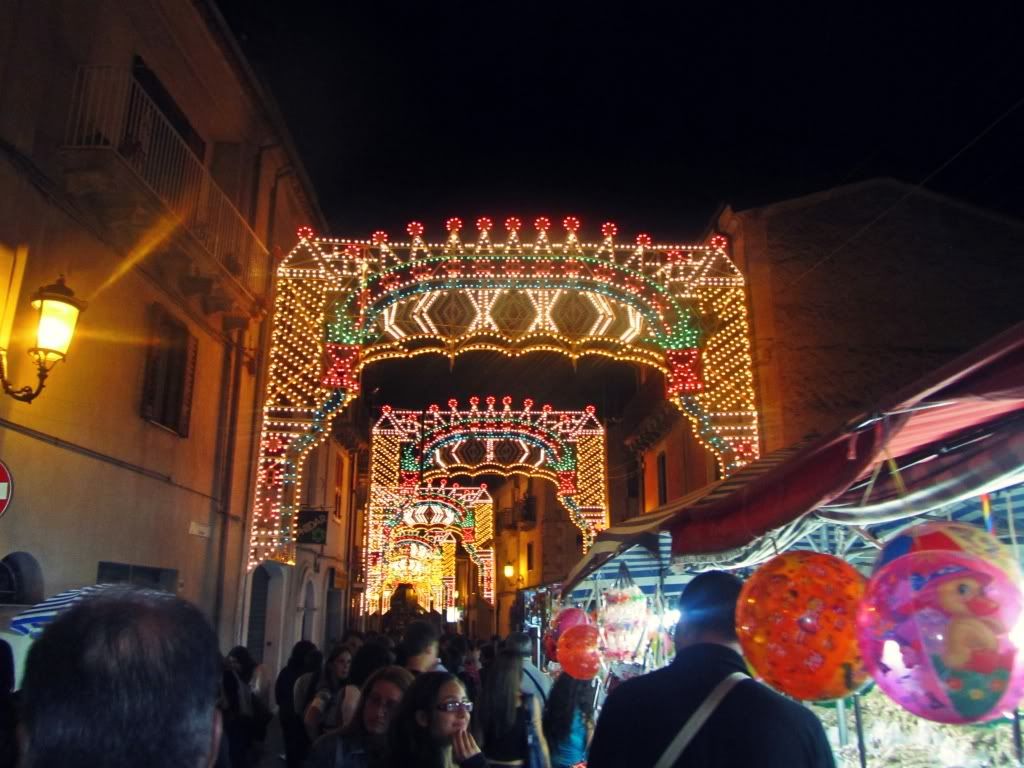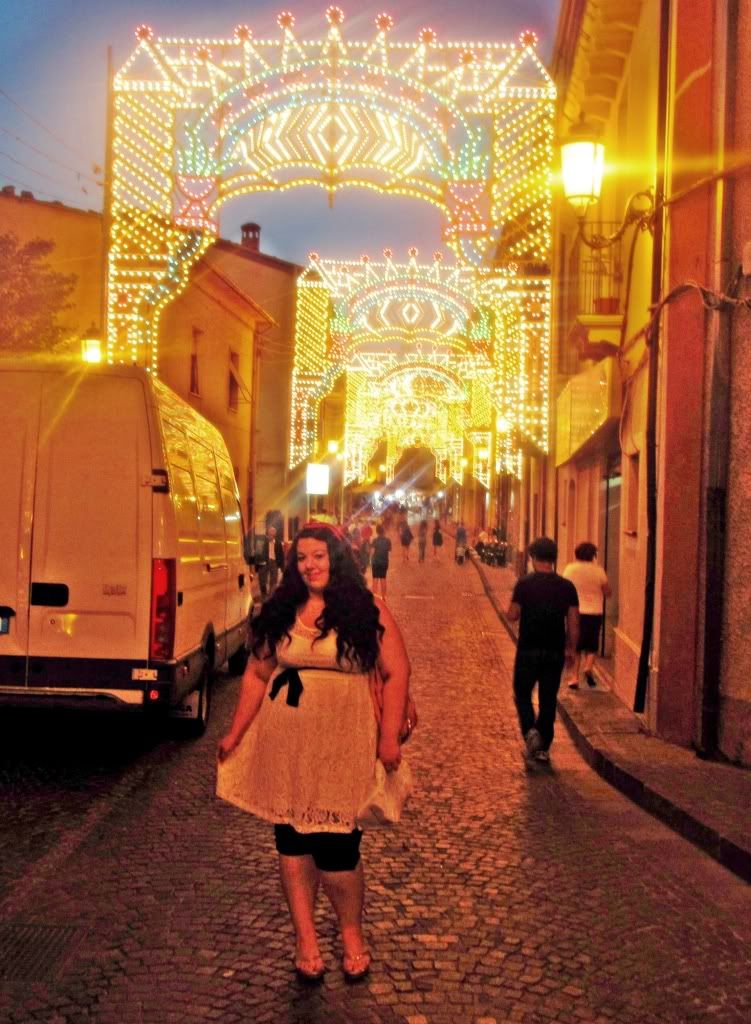 We spent a lot of time in and sitting at little tables outside of this bar. My dad is friends with the owner, who was very nice to us.


Owner of the bar....I love his hat! Ha!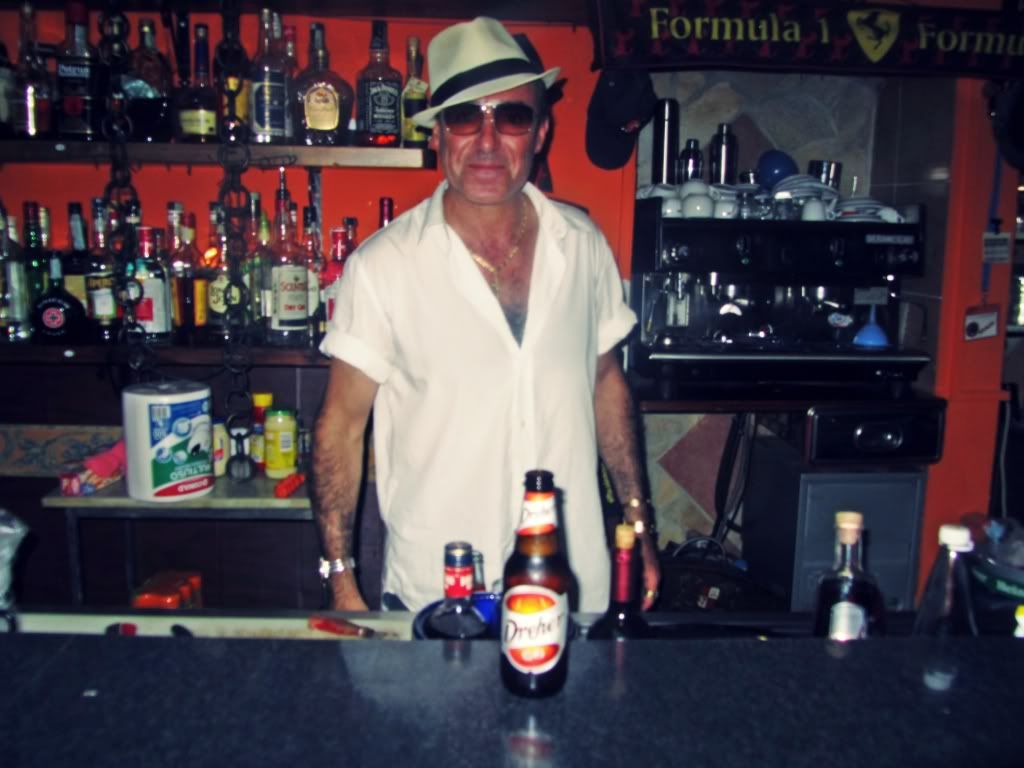 Random drumming band that woke me up one morning because they were so loud...at like 5 am!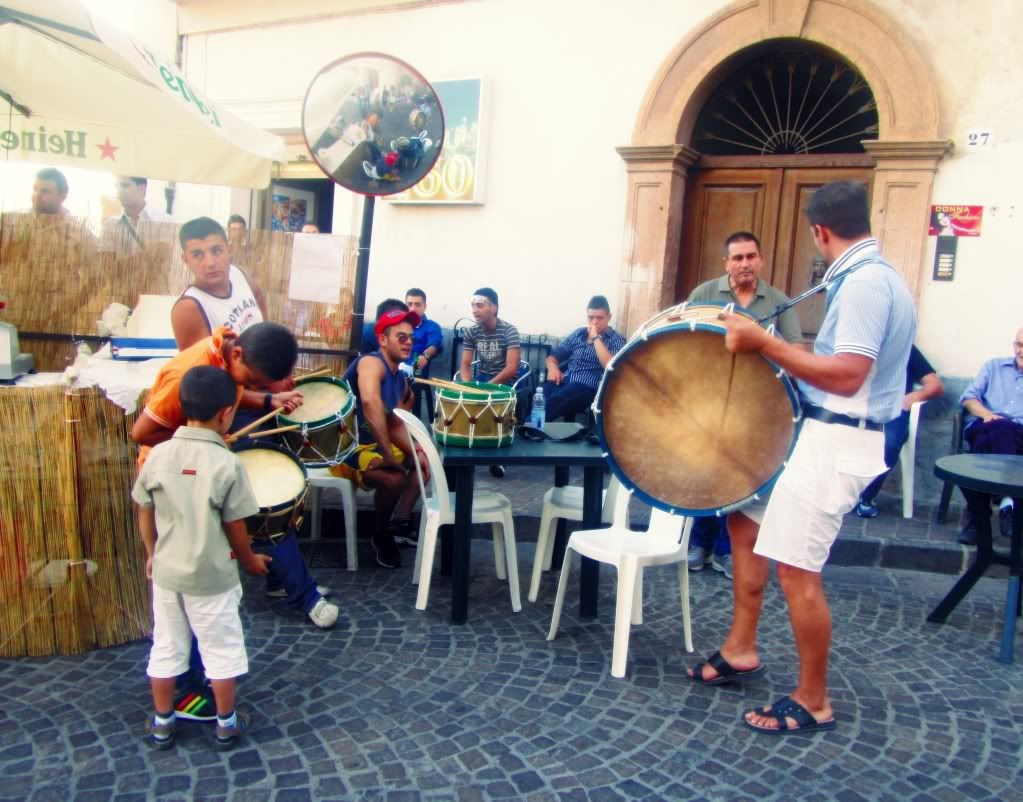 I love this lace dress (from Forever 21)!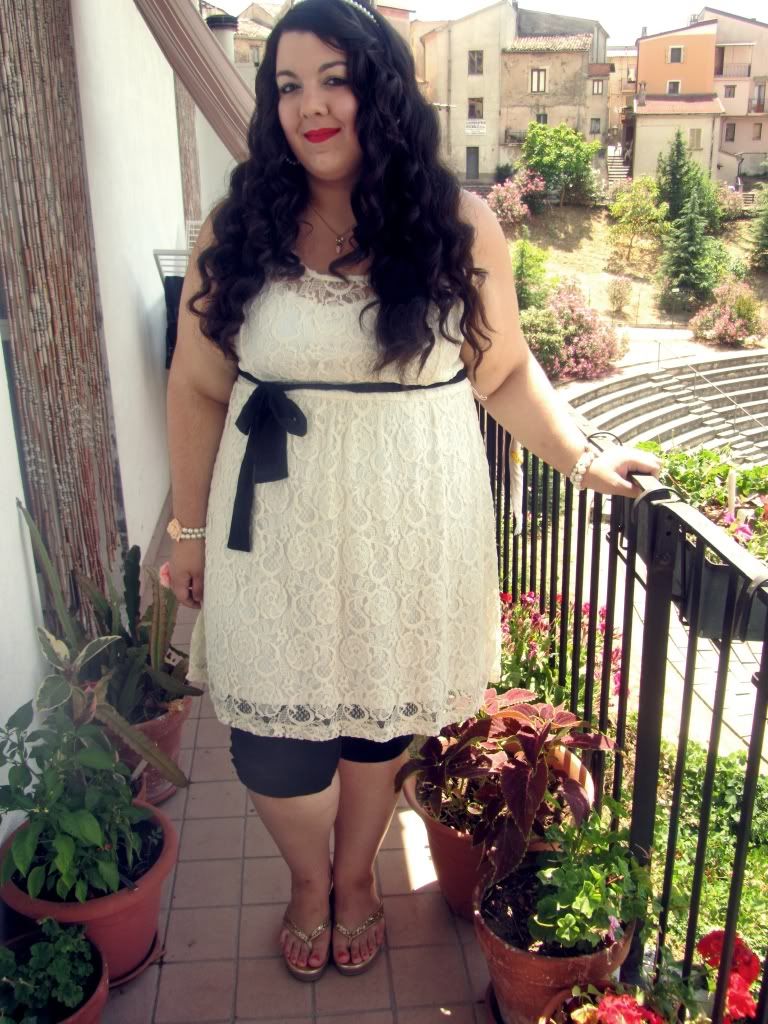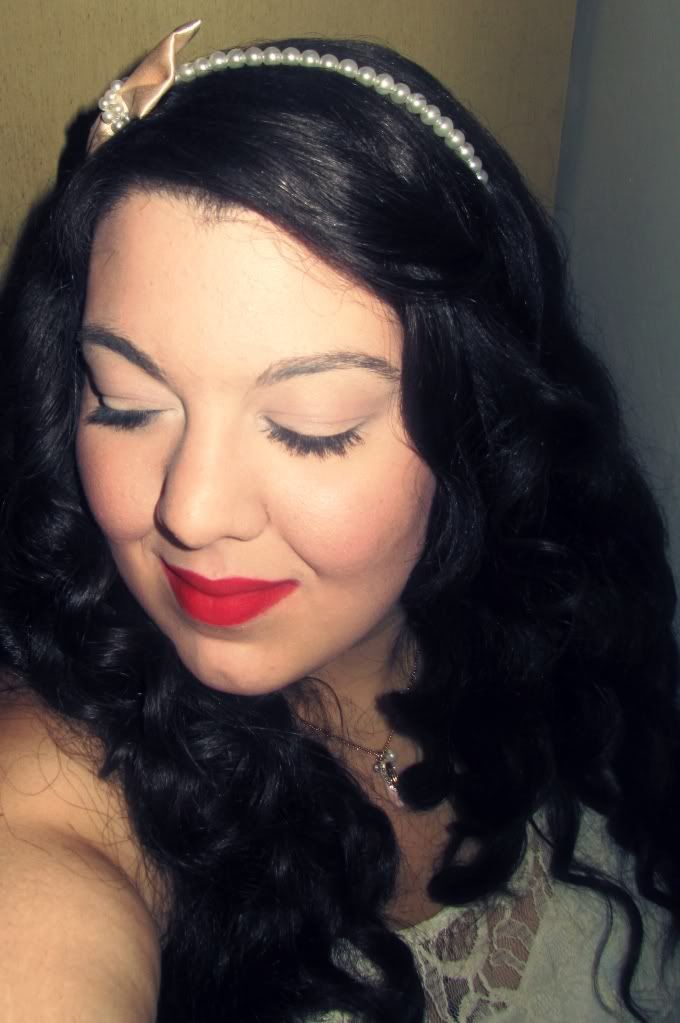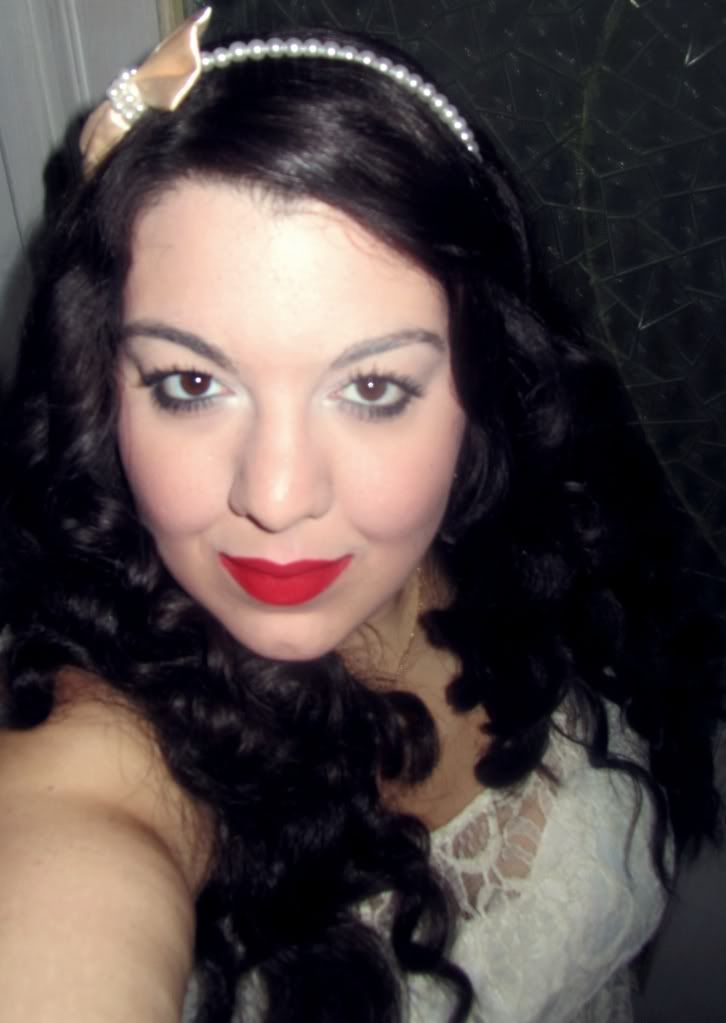 More pizza! So tasty!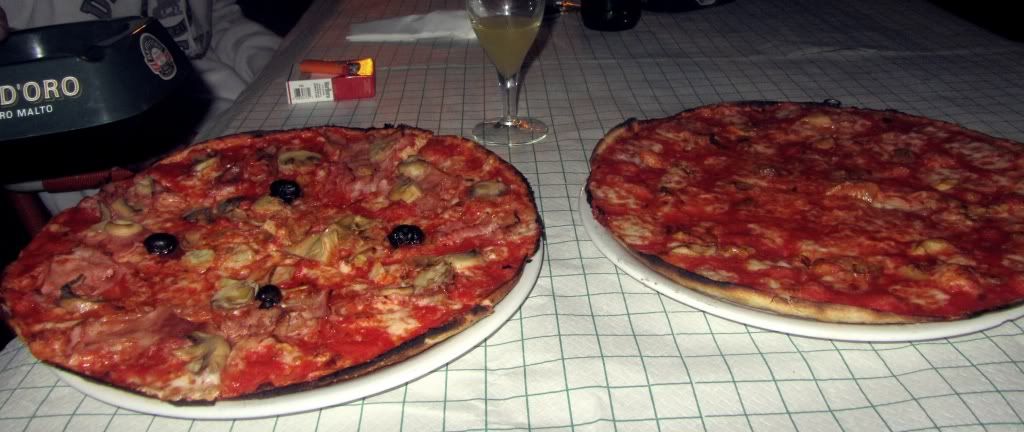 The day before we left, we went way up the mountains for a little picnic. It was pretty cold there too for August. I thought my father was over-exaggerating when he said to bring a sweater for when we go up the mountains...next year I will!


We made a fire! (and by we, I mean my dad and the rest of the guys did while I watched...hehe!)


There were cows in the field right next to us!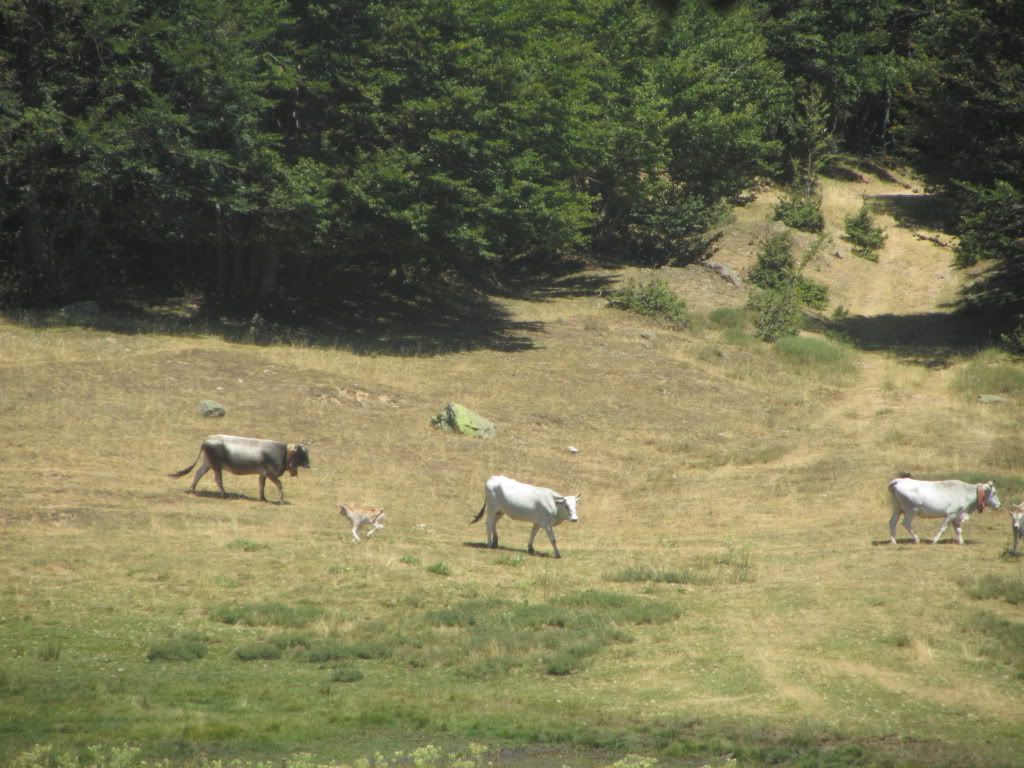 My cousin, Sabrina, and I ♥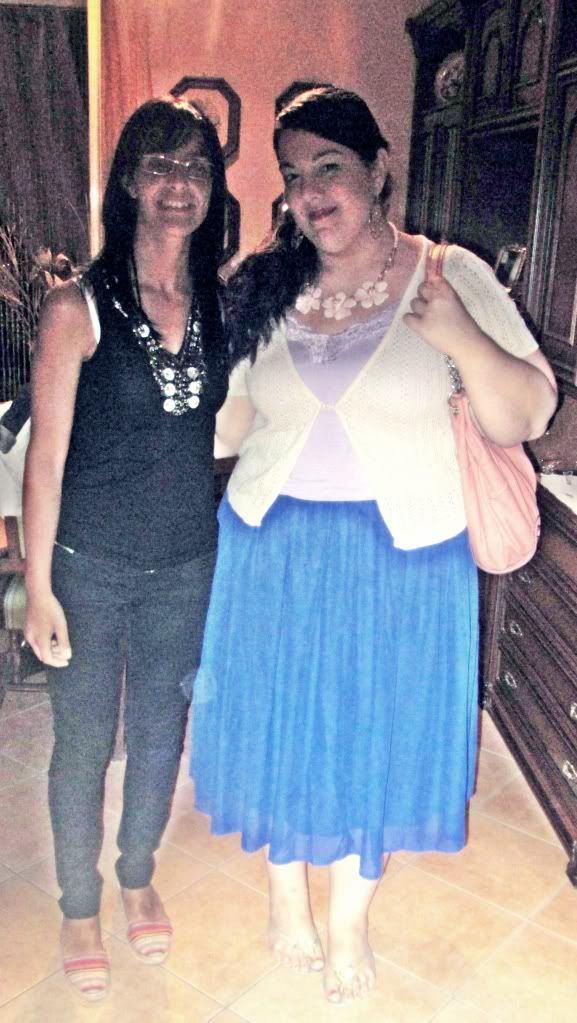 Nighttime/sunset pictures: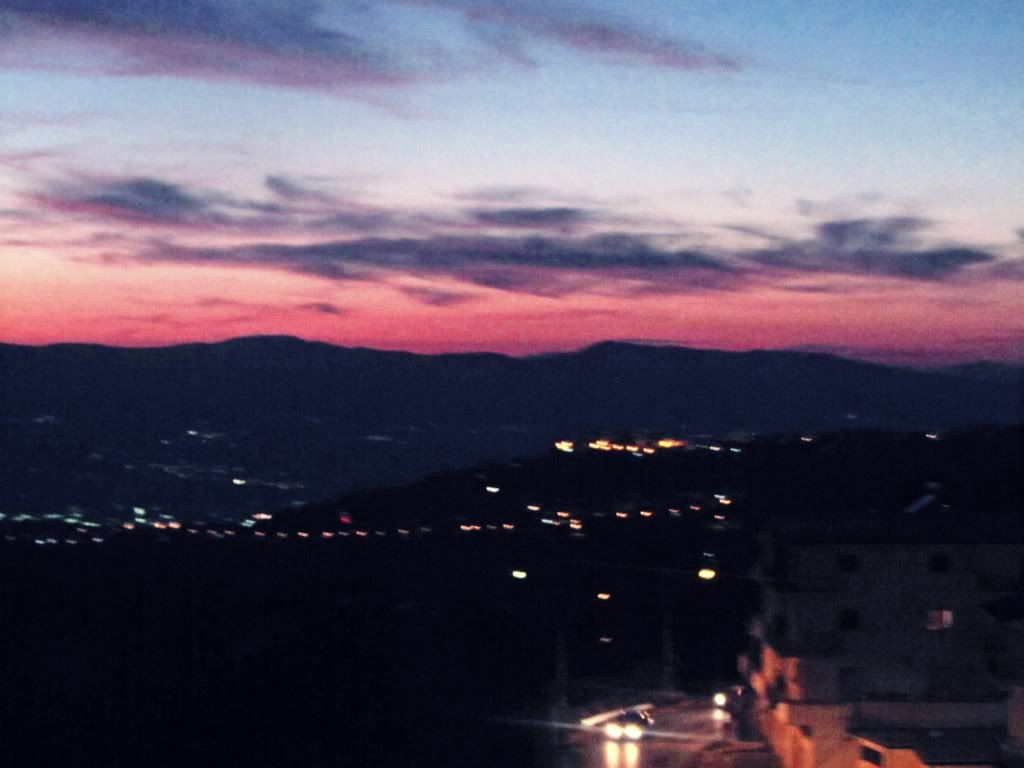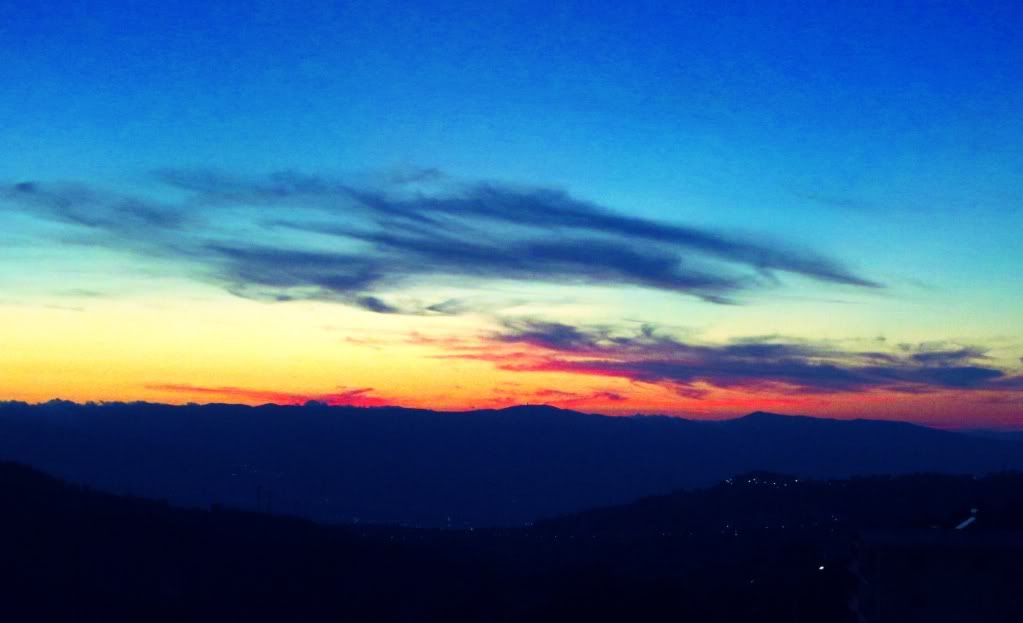 Another day at the beach: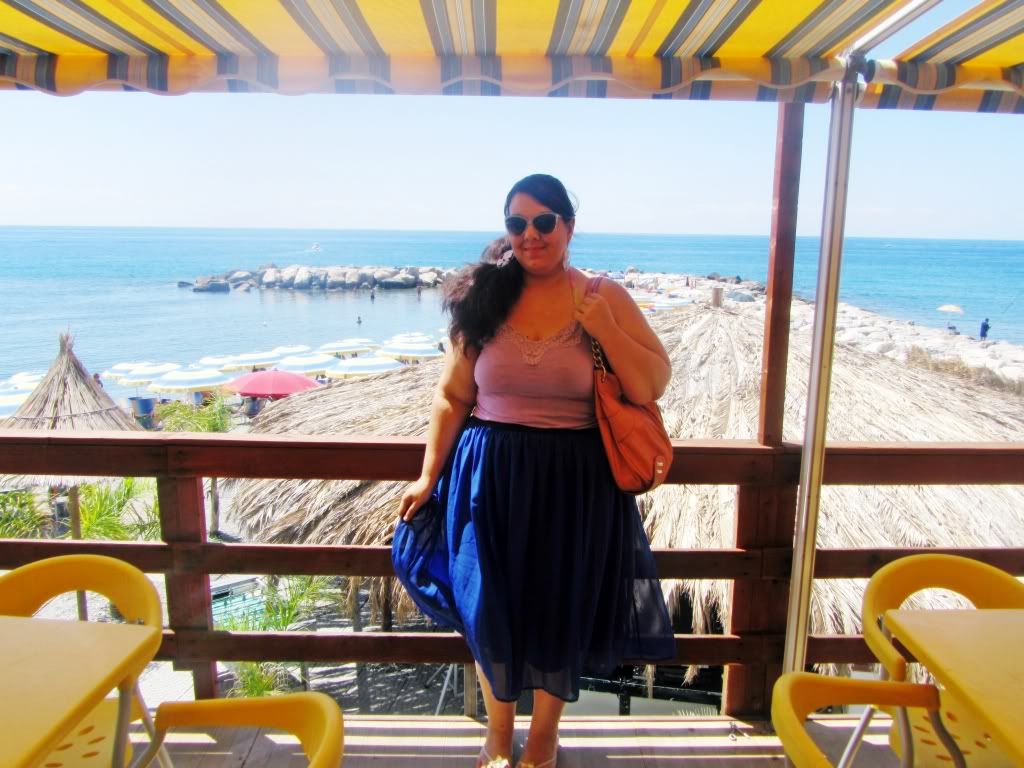 We also went to see the hotel where my uncle is the chef.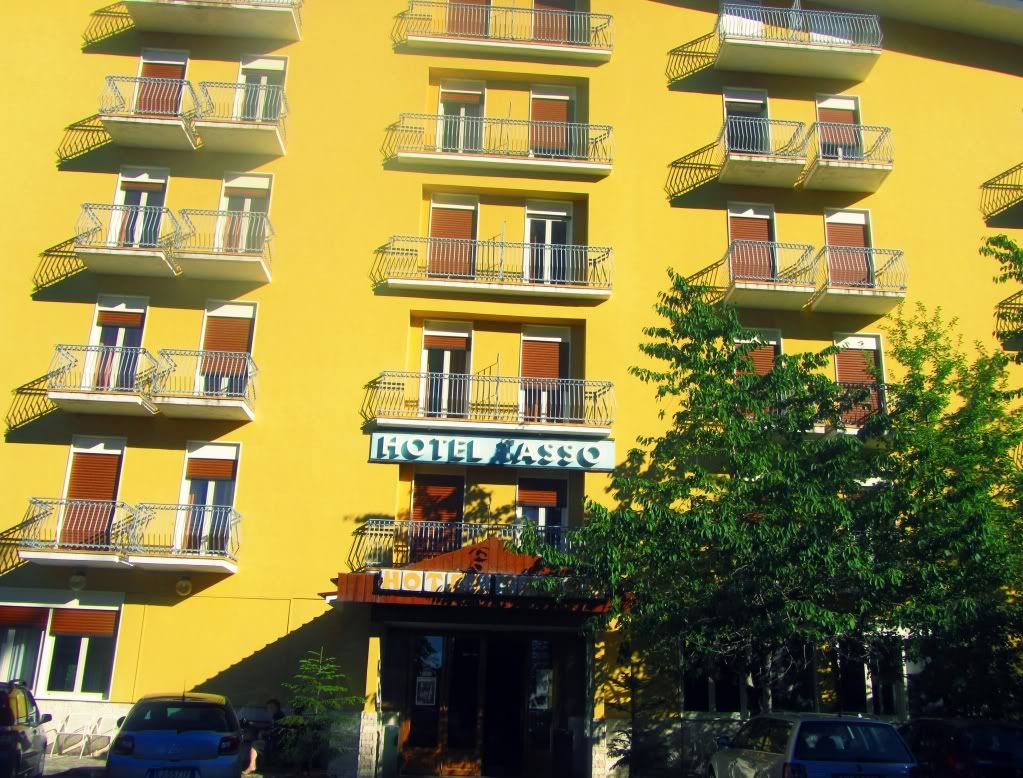 My Zio (uncle) Augustino and my brother:
That's finally it, thanks for reading! I hope you enjoyed looking through way too many pictures of Italy! Everything was just so pretty I had a hard time trying to choose which to post. I think I took about 1500 pictures throughout the whole trip! It seems like it was such a long time ago now, though it's only been almost three months. I can't wait to go back next summer hopefully. :)
Has anyone else ever been to Italy or would like to go someday? I love it there, something about it just seems magical and completely different from the U.S. Feel free to comment on whatever and leave your blog links if you have one. :)
Please follow my blog though Google Friend Connect (on the top right of the blog) if you haven't yet!
"Like" the blog's facebook page too if you can (also on the right). :) Love you all!
♥ Xoxo Gabriella