Ciao lovelies!
I have something very important to tell you...
I absolutely adore this skirt! hehe! I know, your life is forever changed! lol! I was never a big fan of orange clothing before, but when I saw this skirt, I changed my mind! It's chiffon with a layer of sequin stripes underneath! ♥ Anyway, I wore this skirt once in Canada and once in Italy during the summer, but never at home (USA!). It's too cute to be forgotten in my closet so, I had to wear it again. I originally bought it to wear in the summer, but then I decided it would be cute to wear in the fall/winter too. So, here are some outfit pictures...enjoy! :) (P.S. I promise not to rant/complain/whine about boys for a while, too much of that on here lately...I'll try....even though its almost all I can think about lately...lol!) Comment below if you'd like and follow my blog on Google Friend Connect (on the right)!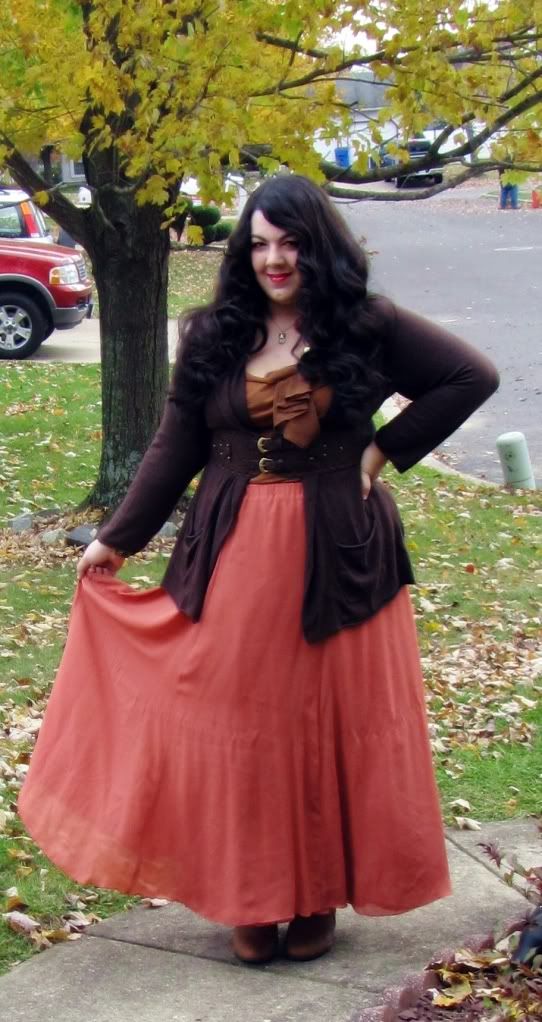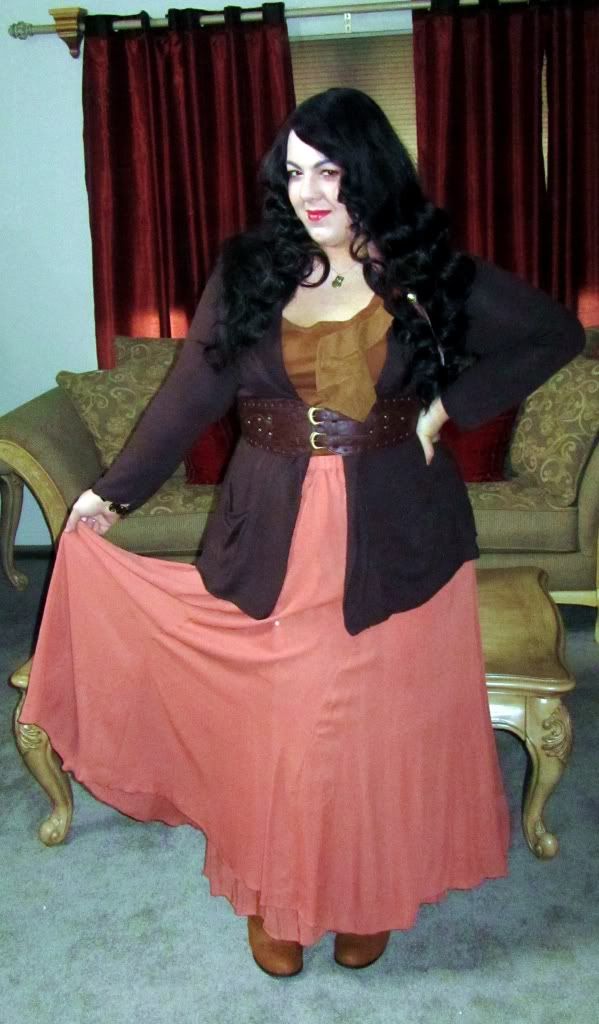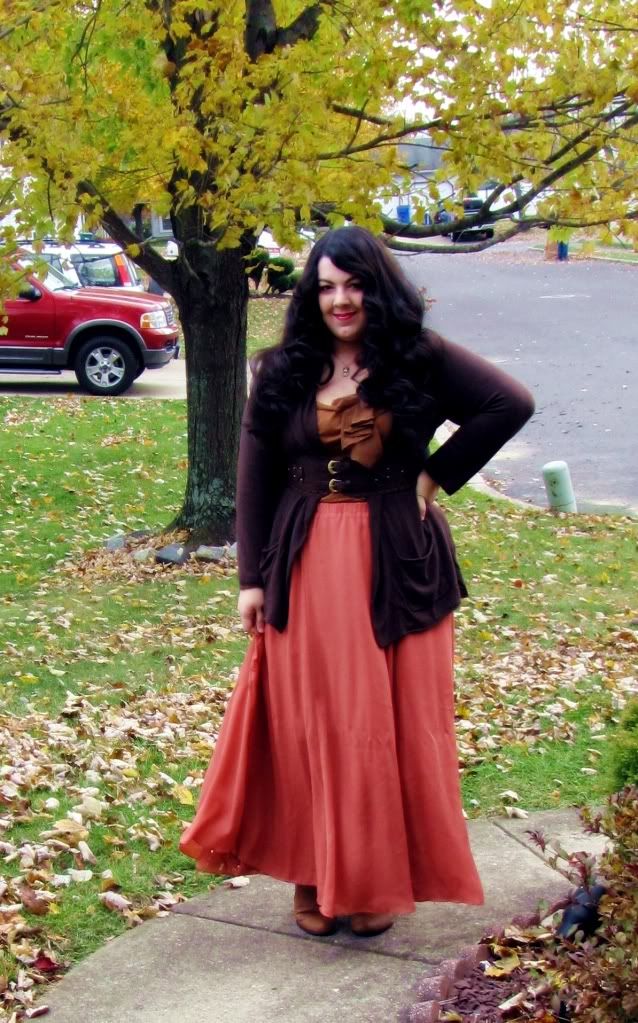 Inside out!: I put the second layer on top so you can see the sparkles! I think I like it better that way!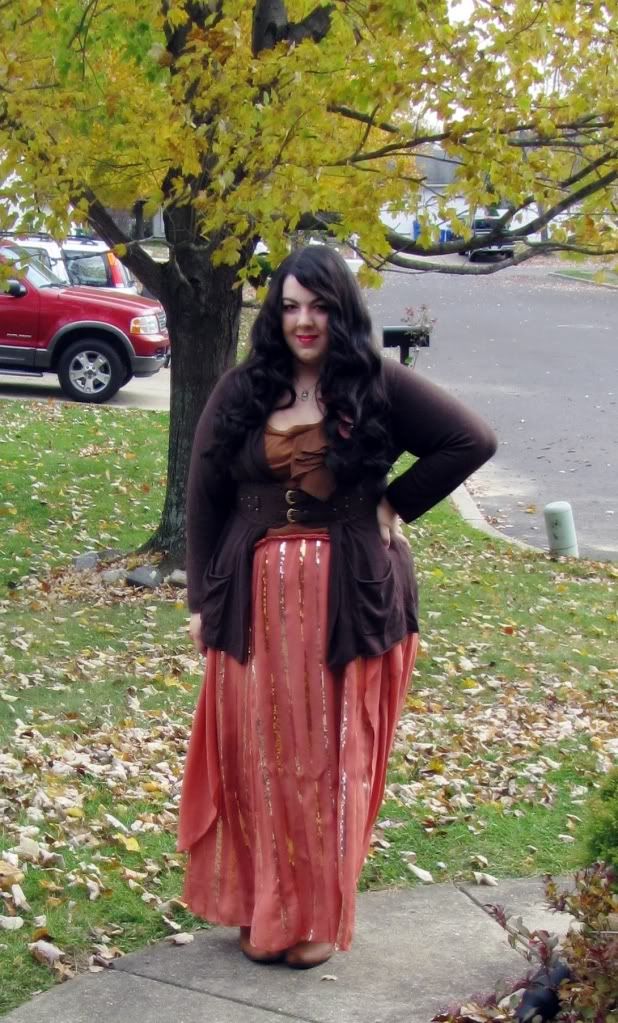 Feather earring!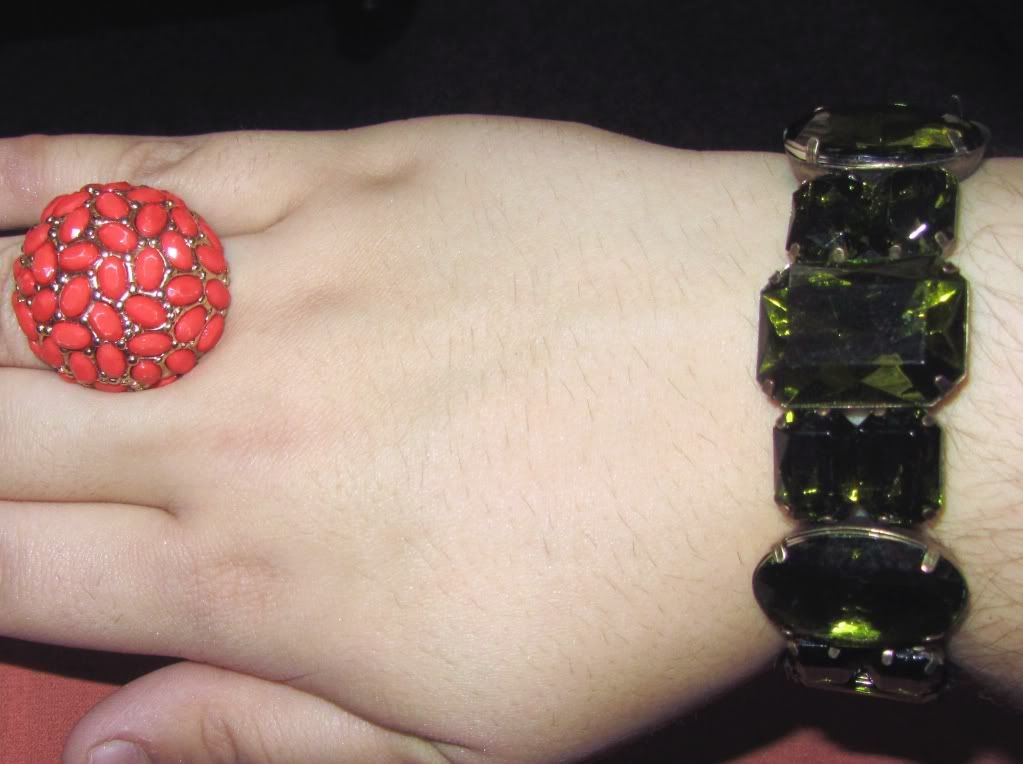 How cute is this little owl necklace! :)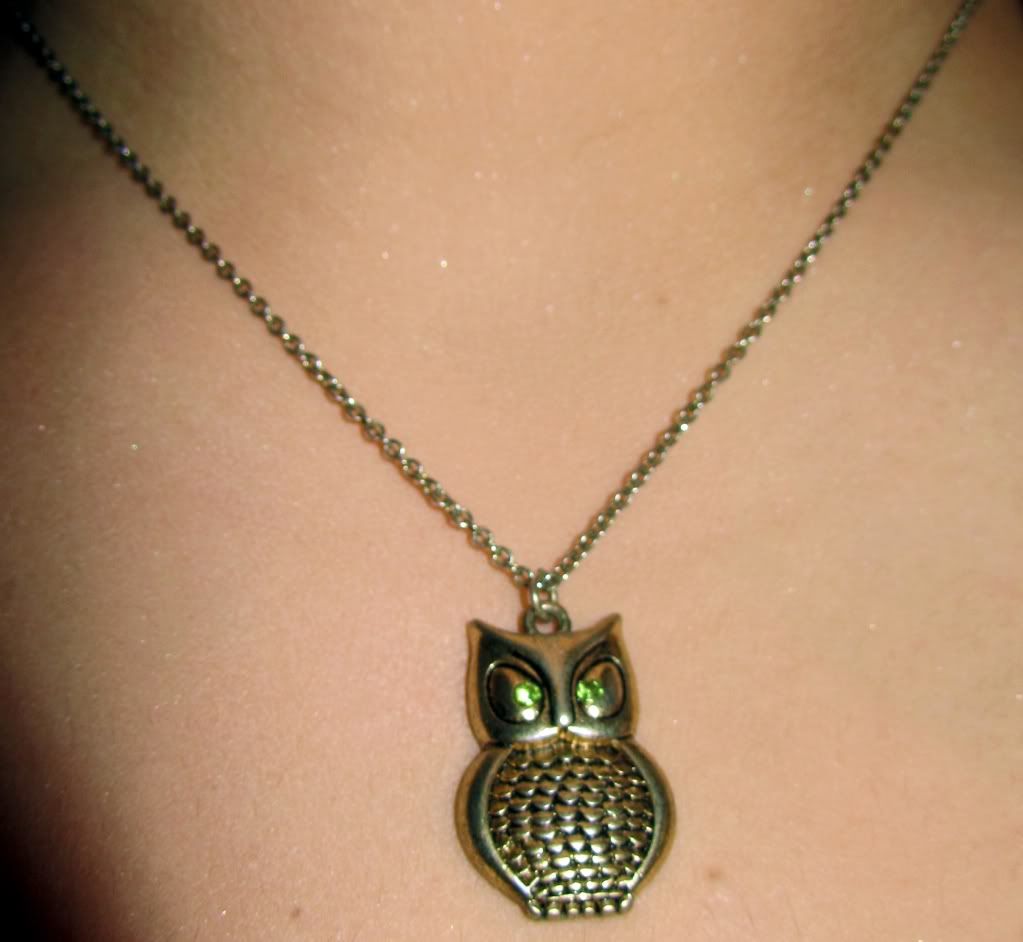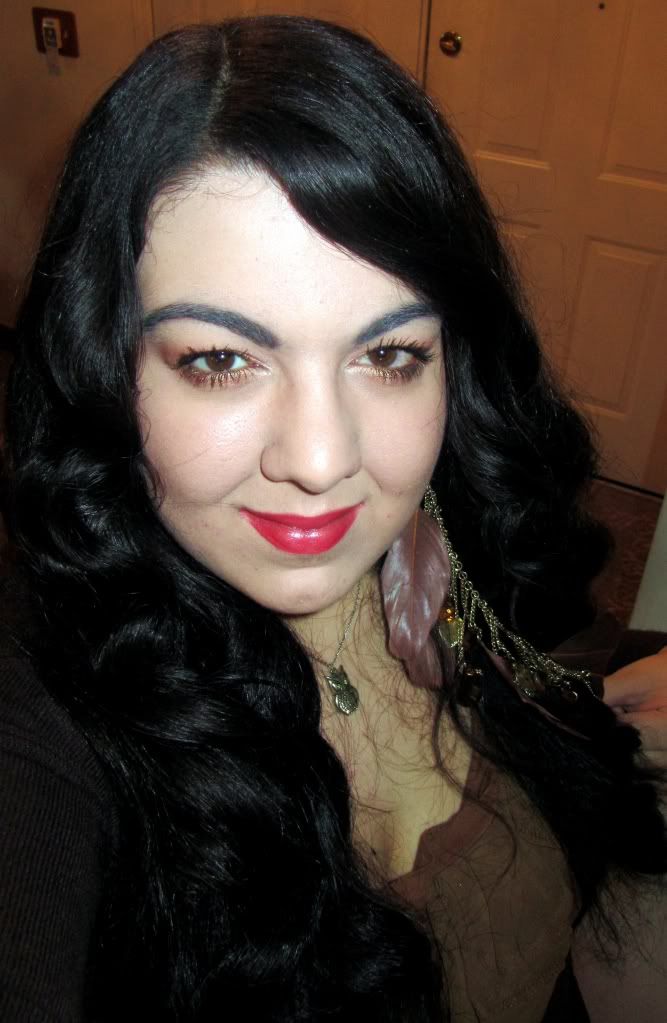 Maxi Skirt: Jessica London
Tank top & Sweater: Avenue
Belt, Necklace, Bracelet & Ring: Forever 21
Feather Earring: Burlington Coat Factory
Boots: Torrid