Ciao dears,
So, I've finally gotten around to posting my birthday outfits from a few weeks ago. I don't want to write too much in this post since my last few were very word-y…haha! I have just 2 things to share.
1.) I love both these dresses! The first one is cute but the second one is my favorite dress I've worn in a while. I love the high-low style and the print is super fun! I felt like a princess in it. I always love a dress I can twirl in or play with, ha!
2.) My brain has finally gotten in touch with my heart and informed it that I should NEVER, EVER let a boy make me feel so awful and stupid again! I've broken up with and gotten back together with the same damn guy like 2 or 3 times, let him ignore me, and I have finally realized he is not worth my time, attention, or tears, regardless of how I feel about him. It'll go away eventually, I suppose (or hope). I know a lot of people I know, including some of you, have told me he wasn't worth it and was not treating me well, but I sometimes have to learn things myself (usually the hard way) before I believe them. I'm a stubborn girl, I suppose. No more contacting him at all! I'm officially done.
On to the pictures, I know some of you prefer them over my ramblings, haha!
1.) Blue & Polka-Dotted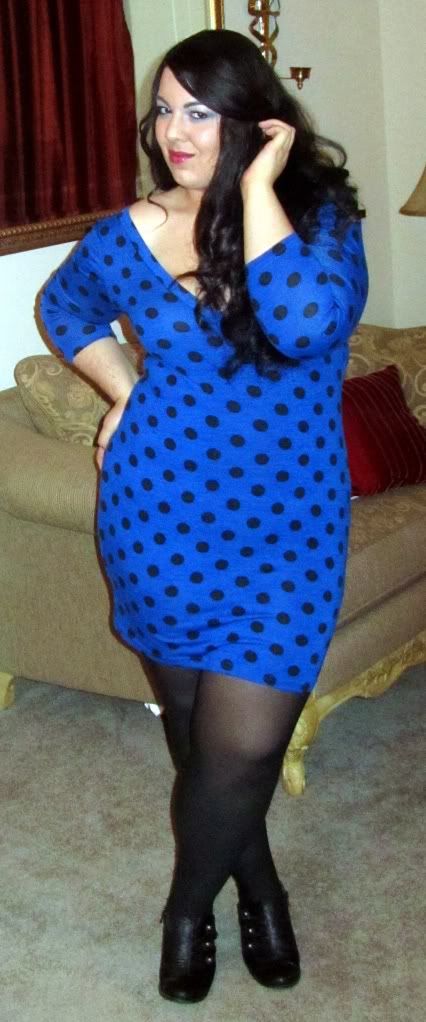 First, I was going to wear those boots (because they're more comfortable), but then I decided the polka dotted heels were cuter! lol!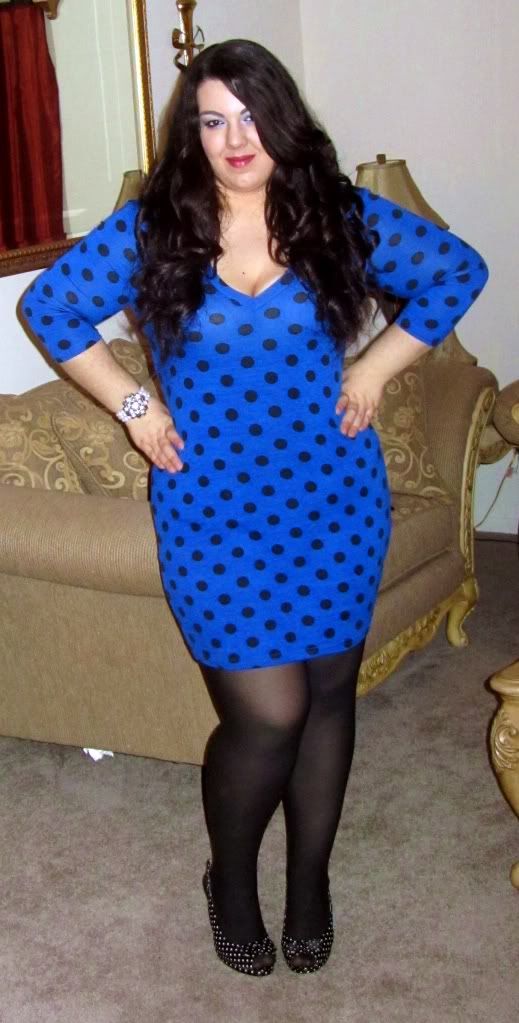 Dress: Dots, Tights and Bracelet: Forever 21, Boots Avenue, Heels: Torrid
2.) High-Low Printed Fun!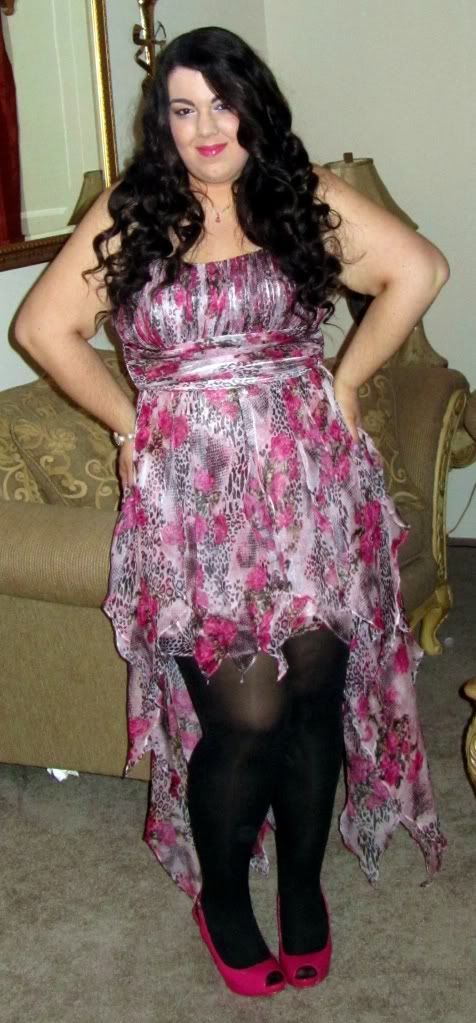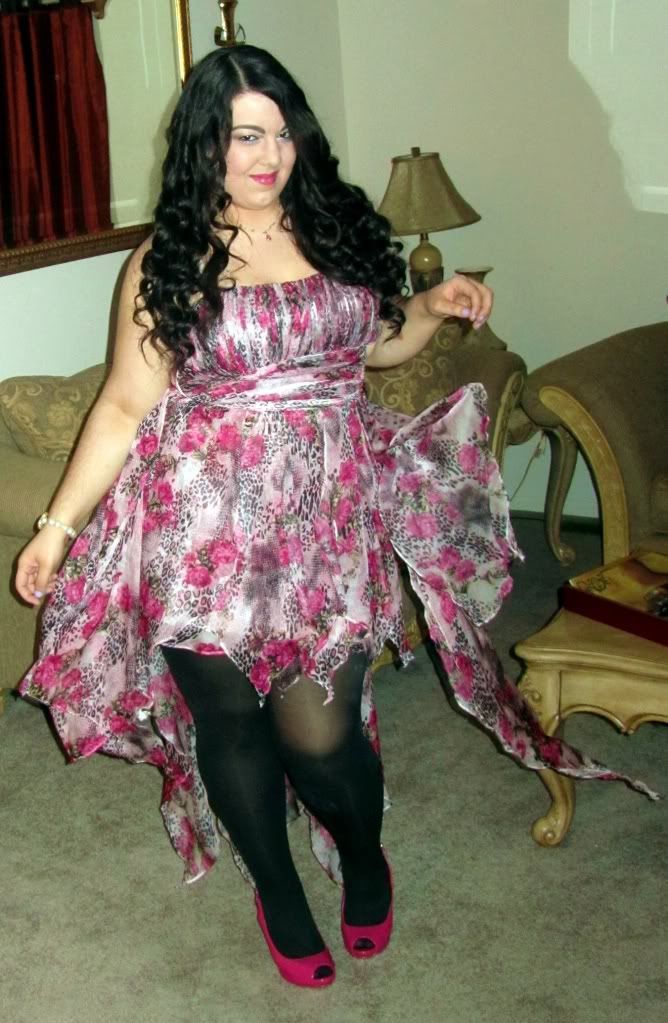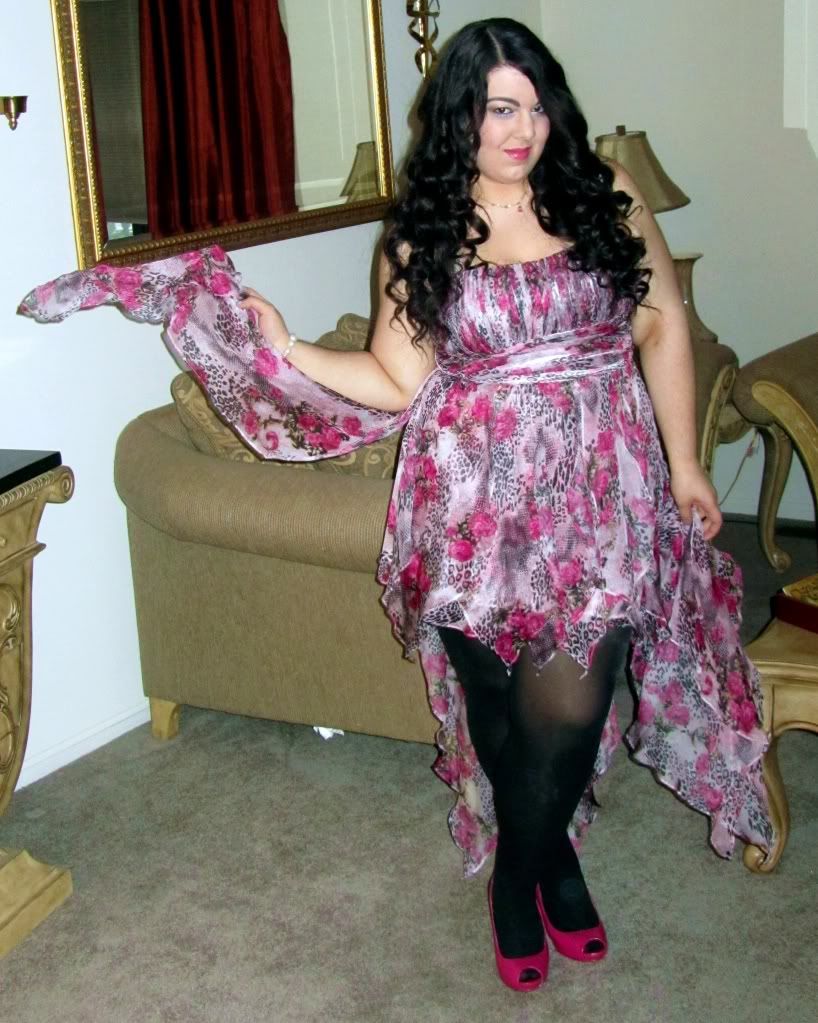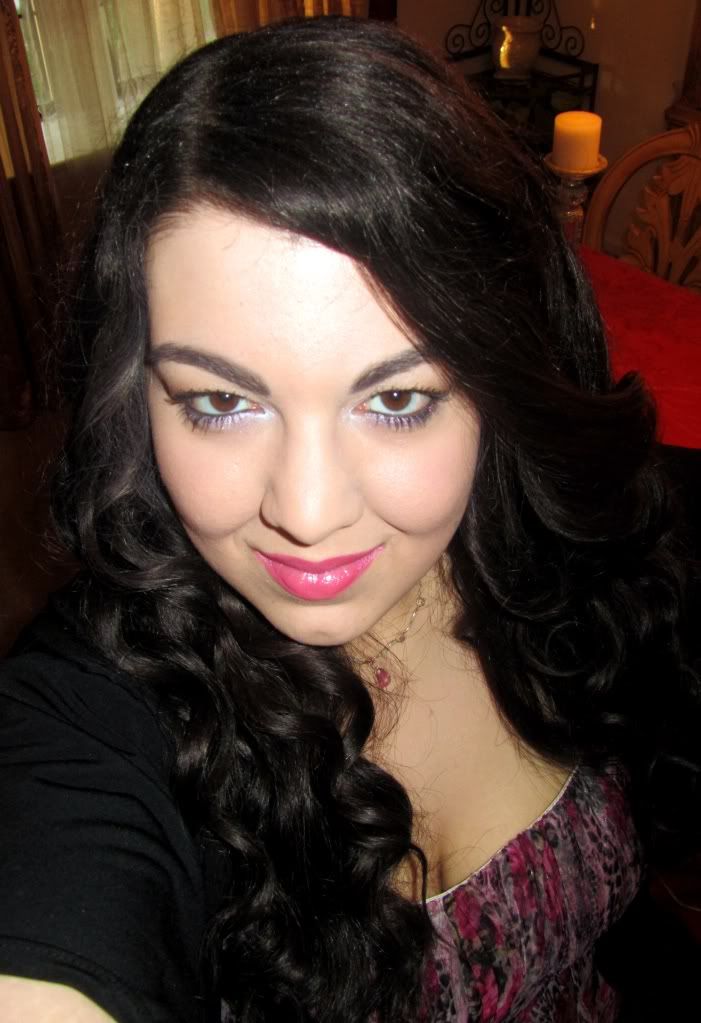 Dress: DEB, Tights & Bracelet: Forever 21, Heels: Candie's for Kohl's, Necklace
What do you think of my birthday dresses? Comment below. Hope you all have a nice weekend!