Ciao lovelies,
I need to be quieter about certain things, which if you knew me well and for a long time, you might think was hilarious. I tend to be too quiet sometimes. However, I need to keep certain things to myself at the moment, for both my well being and other reasons. All I want to say is that no fairytale is ever without a few problems along the way.
I'm still trying to find time to edit and post the rest of the outfits I have saved up. School is so time consuming, in the past 5 days, I slept a total of like 7 hours! These are still from February and there's still more. I'll get to it eventually, when I'm not so busy with school and such. Enjoy!
1.) Too Much Black with a Touch of Red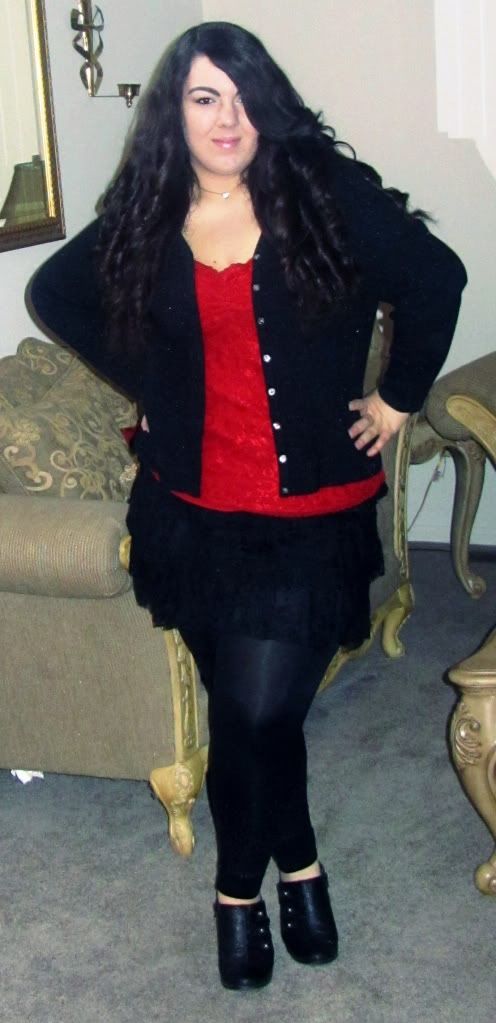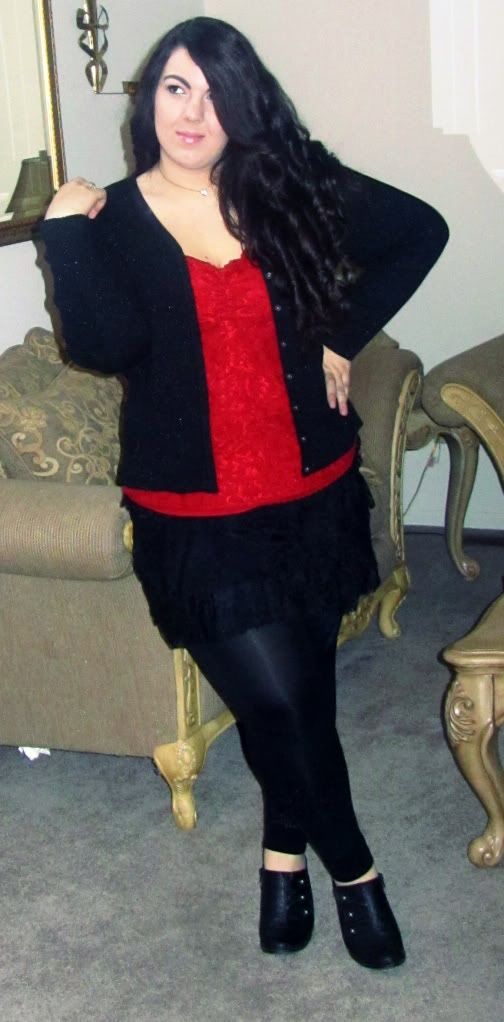 Leggings: Avenue, Booties: Avenue, Skirt: DEB, Top: Stole from my mom…lol!, Sweater: Kohl's, Necklace: Forever 21
2.) Bellbottoms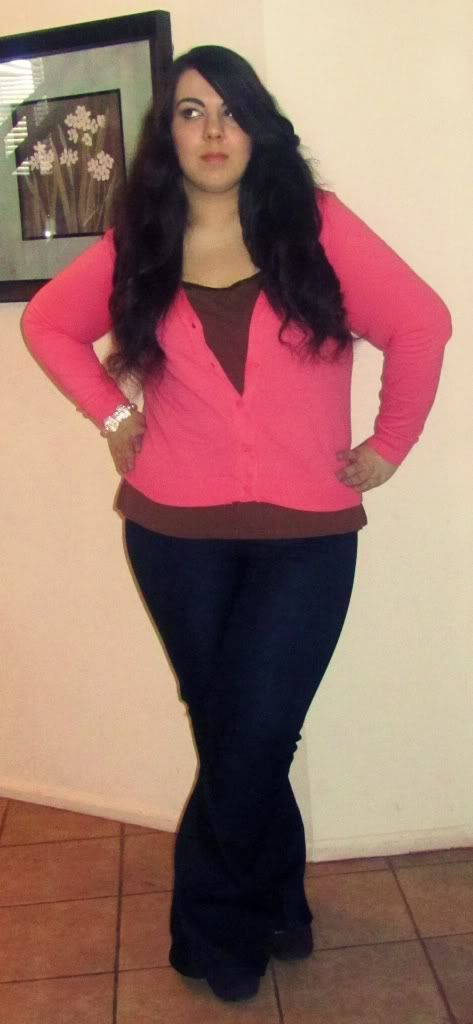 Jeans: Lane Bryant, Tank top: ??, Sweater: H&M (Yay! Have I mentioned how much I love that I can shop there now!!!
), Shoes: Alloy.com, Bracelet: Forever 21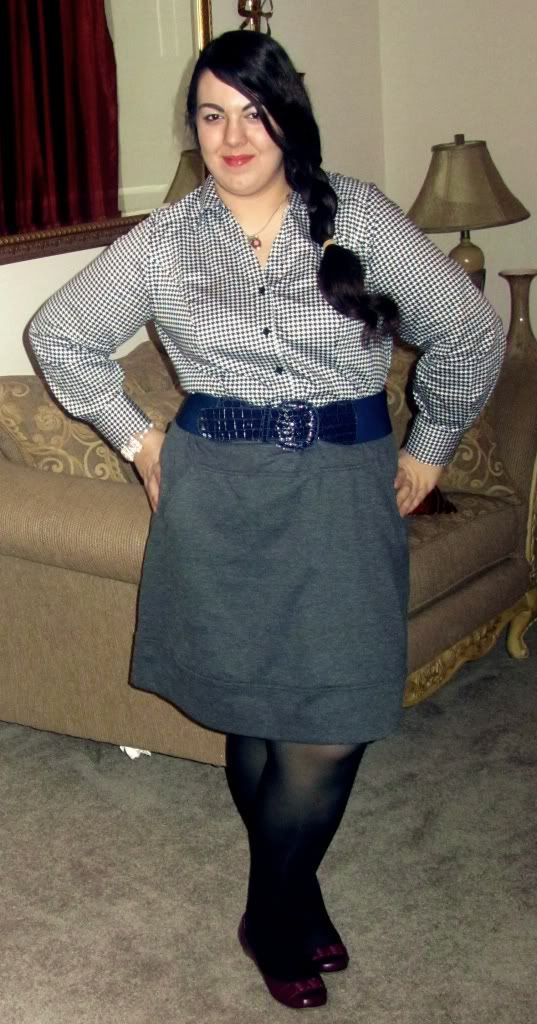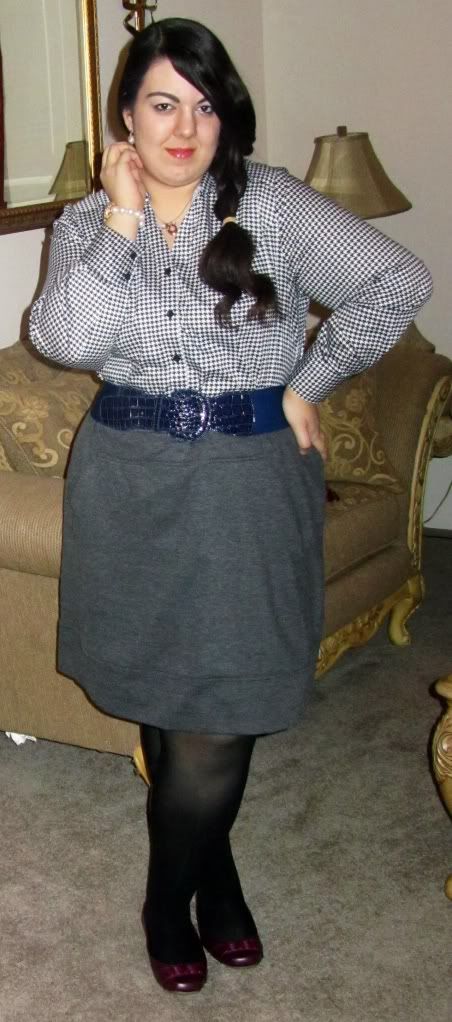 Blouse: Lane Bryant, Skirt and shoes: Avenue, Belt: NYC & Co., Tights, necklace, & bracelet: Forever 21
4.) Wrap Dress
Dress: H&M, Tank top & tights: Lane Bryant, Flats: Rainbow, Necklace: Forever 21
5.) Ballerina Chic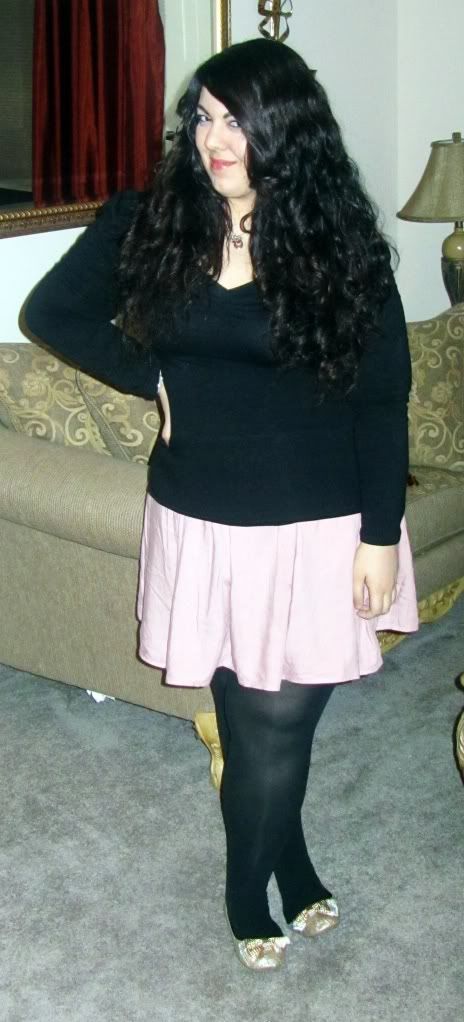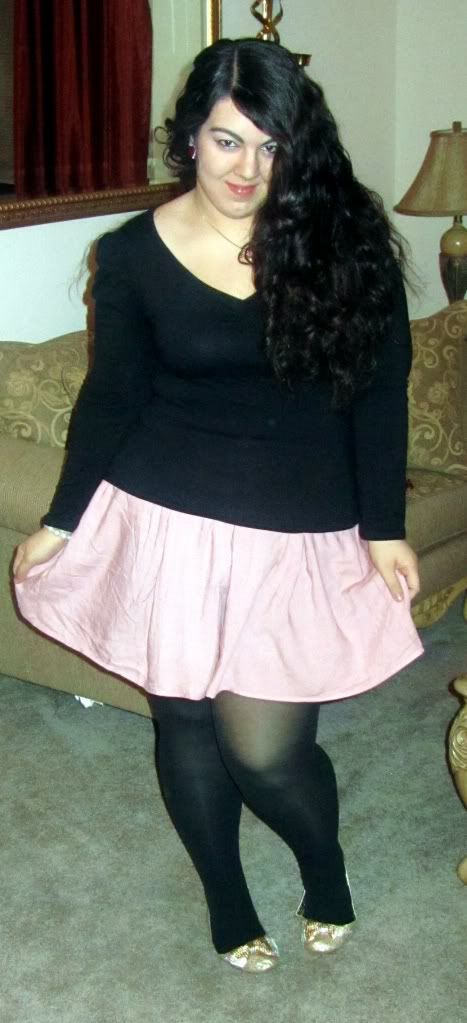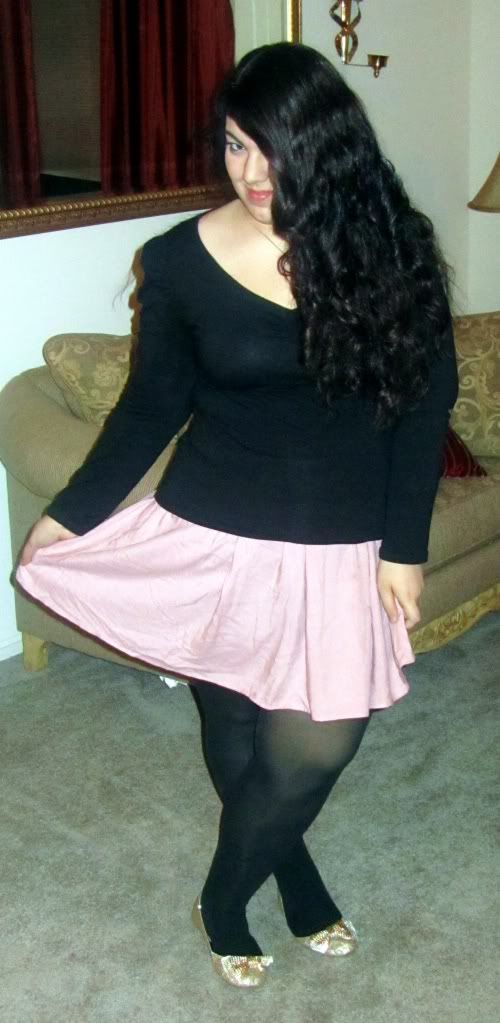 Top and flats: Rainbow, Skirt: Alloy.com, Tights: Forever 21, Necklace: Forever 21
6.) Oh, Horton!
I wore this one day to the elementary school where I sort of "student teach" every Tuesday. I taught the fourth grade class a reading lesson using a Dr. Seuss book: "Horton Hears a Who," which is an adorable book with such a good message. "A person's a person, no mater how small" is my favorite line from it.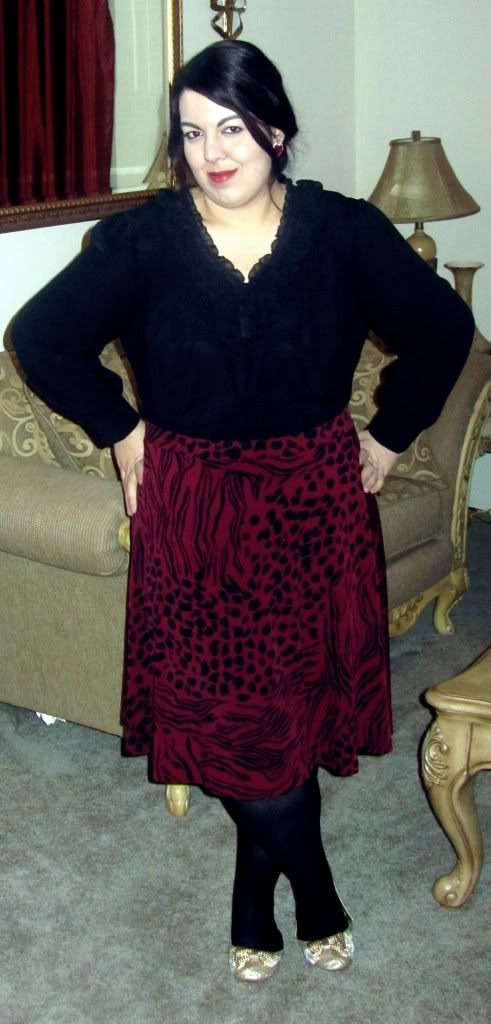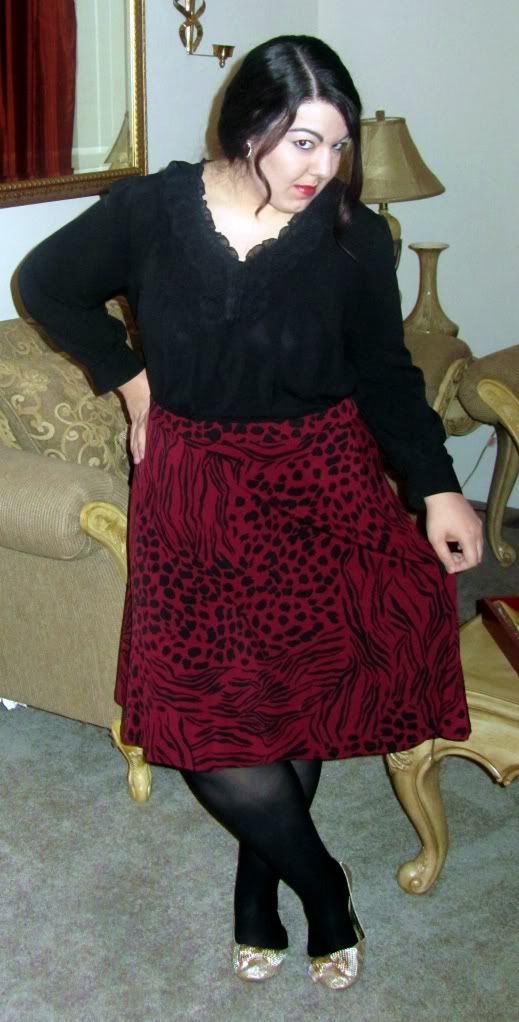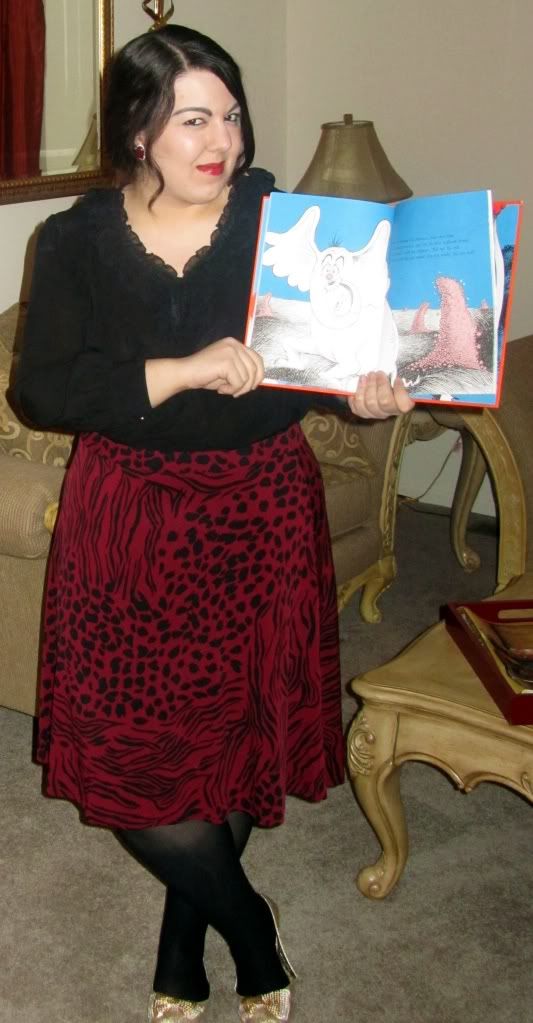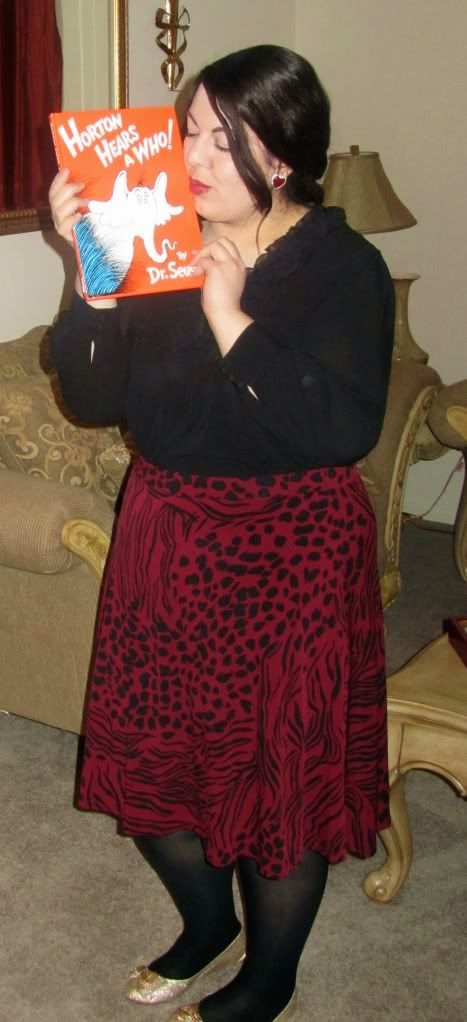 Skirt & earrings: Kohl's, Tights: Forever 21, Flats: Rainbow, Blouse: Avenue
♥ Xoxo Gabriella