Ciao dears,
How does a girl differentiate between loving someone as a friend or more than that…? Perhaps this girl has not had very many very close friends that were guys before…so it's difficult. Ha! How does she know if she just really wants male attention because she's depressed and just broke up with her boyfriend? How does she know if she just wants to be wanted because other than the three short months she spent seeing one guy, she's always wanted but never had a guy chase her/love her/want her/kiss her, etc.? How does she know if she's being awful for kind of flirting with this sweet boy who's a really good friend? What should she do if she's afraid of losing him like she lost the other guy? She wants to be friends, but she knows he wants more than that… How long will he be okay with just being friends before he gives up on her? What if she's really not sure what the hell she wants? But she couldn't live with herself if she hurt him again. Maybe she should just be quiet. Should she not want to be in another serious relationship and just "be young, have fun, and date a bunch of guys" like everyone tells her she should? What if she's not sure if she can do that because it's so unlike her? Maybe she should anyway or how will she know? How will she find her "prince charming" if she doesn't go looking for him? What if despite all of this nonsense, she still loves her ex-boyfriend a lot, though she knows she probably shouldn't? Maybe she knows the answers to all these questions but doesn't want to face them because it's not easy. Then again, maybe she has no clue at all about anything! Why does she think if she talks in the third person, it somehow detaches her from the situation…? Haha, Goodbye! Life was easier before I suddenly decided to share my damn feelings/thoughts… Why did I tell anyone I know about my blog again??
1.) Silver Sparkly Jeans!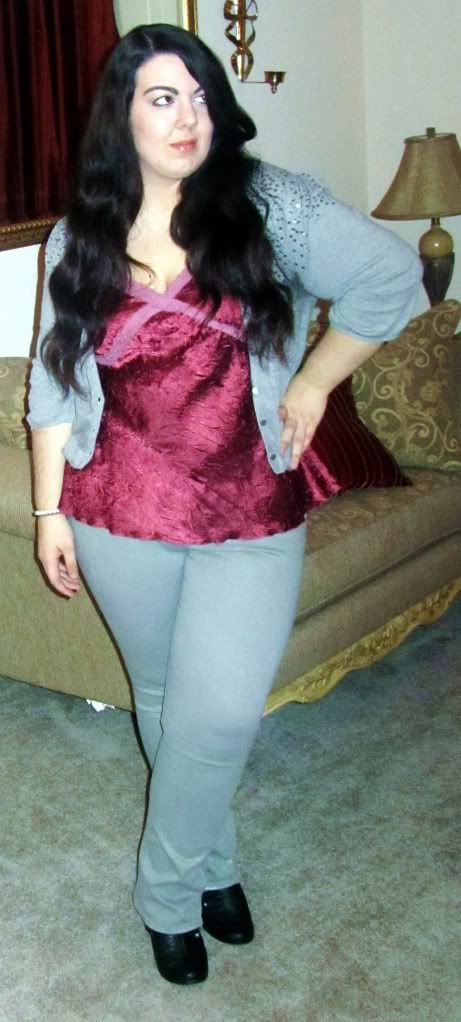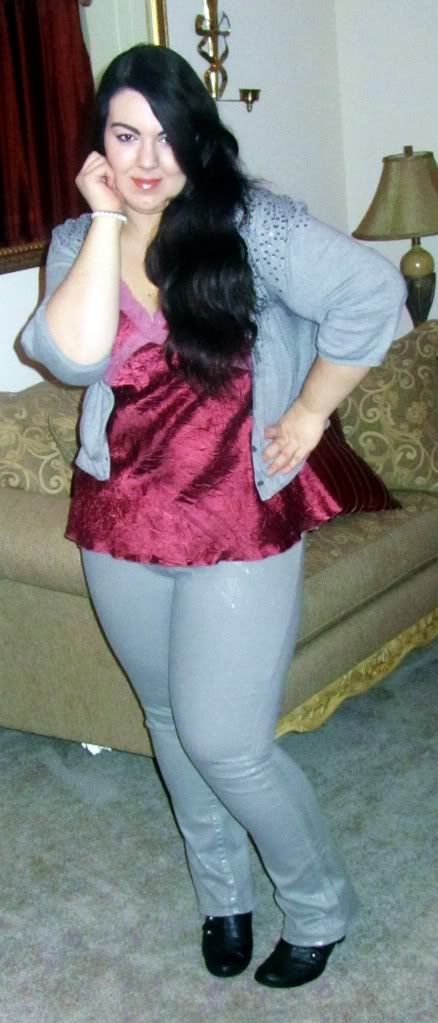 The jeans are sparkly, see!!!
Jeans: Old Navy, Top: Lane Bryant, Sweater: Kohl's, Booties: Avenue, Bracelet: Forever 21
2.) Black and Purple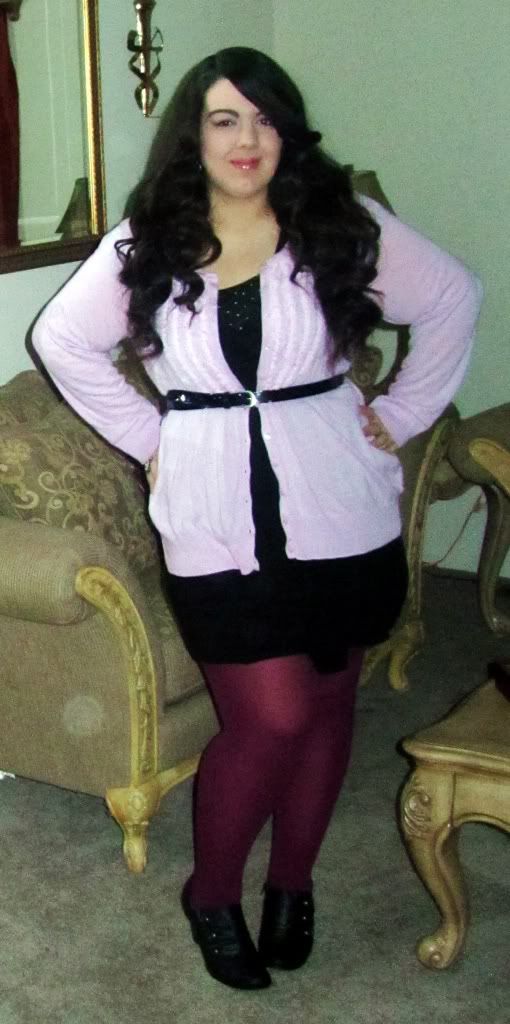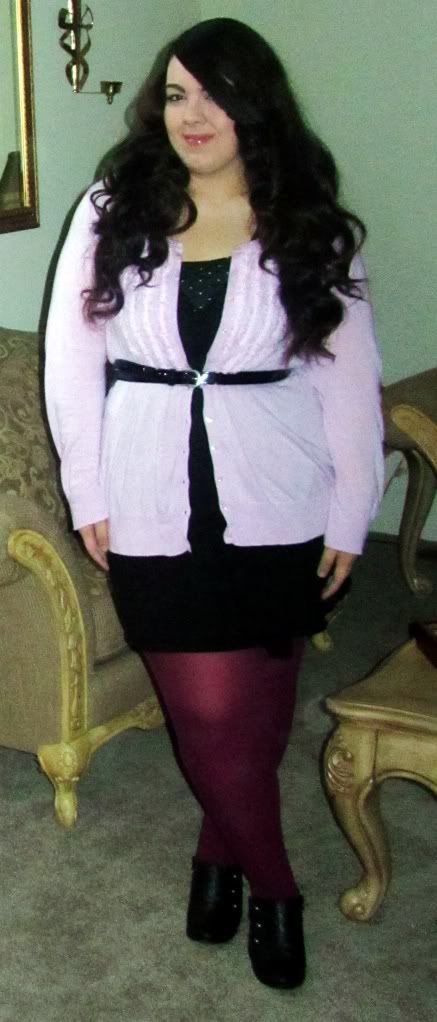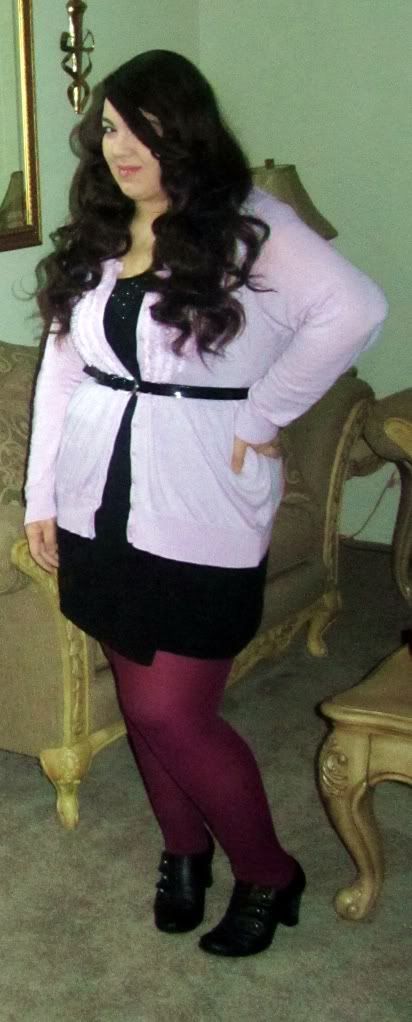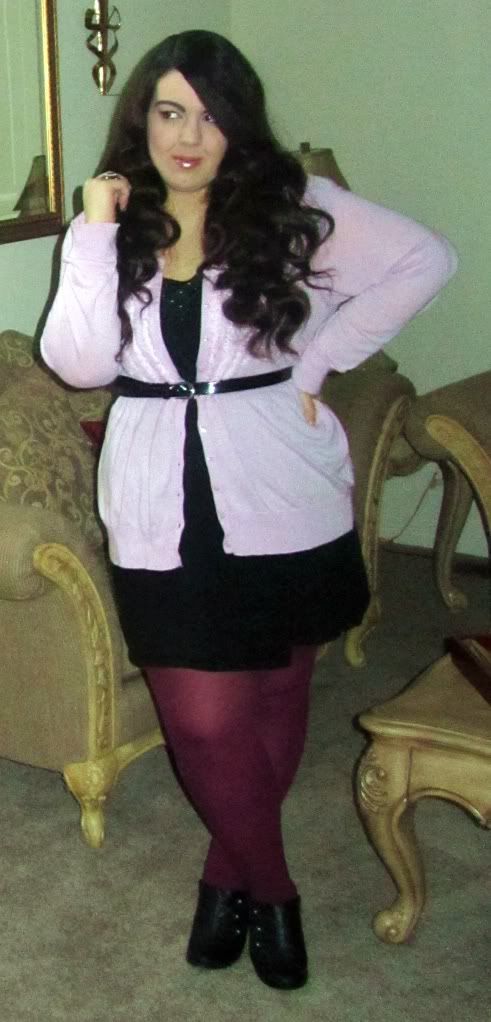 Sweater: Old Navy, Dress: ???, Tights: welovecolors.com, Booties: Avenue, Belt: ? came with another dress
3.) Crazy Printed Mini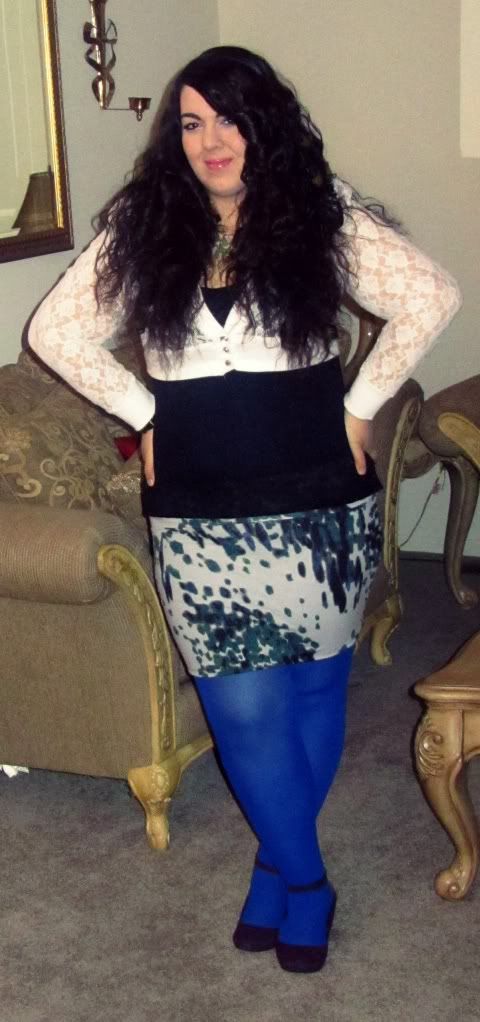 Tights (are they bright enough?!): welovecolors.com, Skirt: DEB, Shoes: Alloy.com, Tank top: Torrid, Lace sweater: DEB, Necklace & Bracelet: Forever 21
4.) Not as Sweet as She Seems…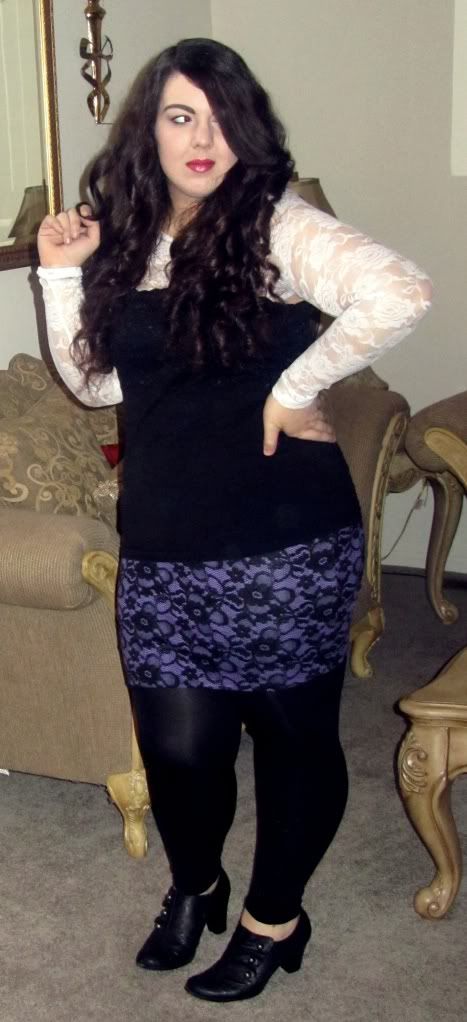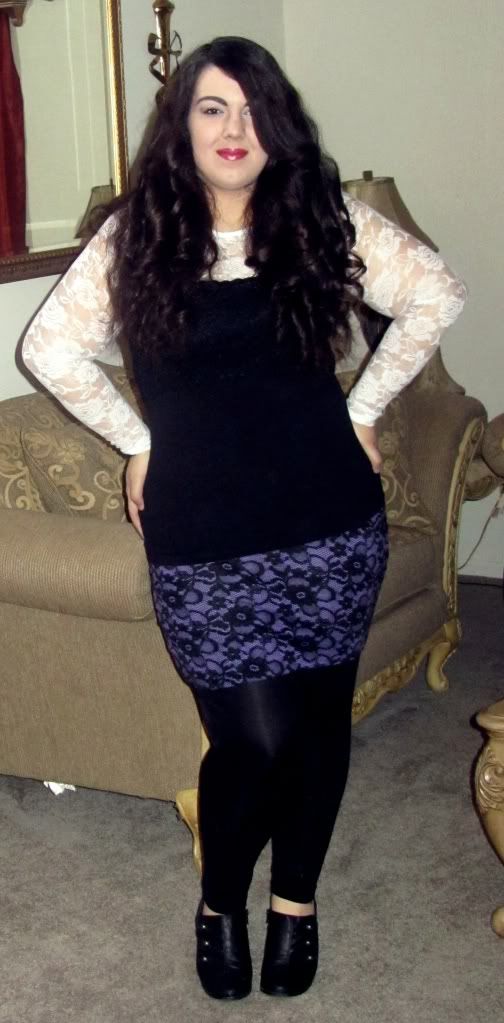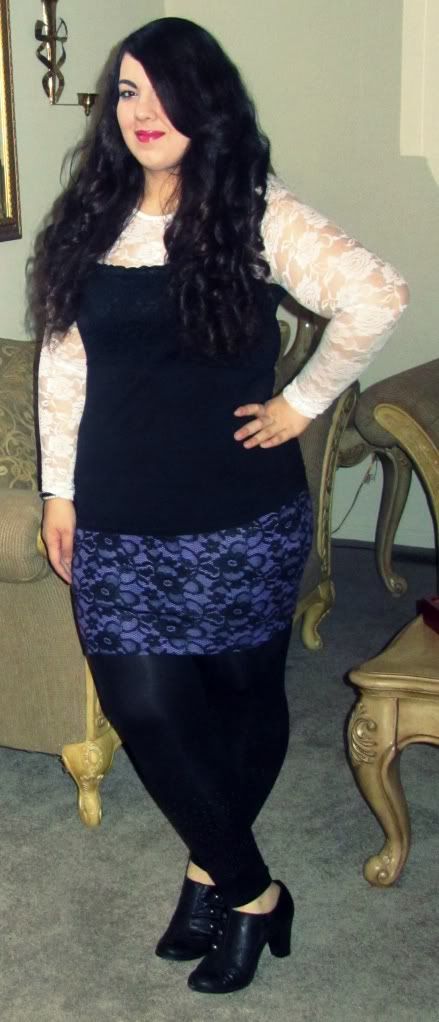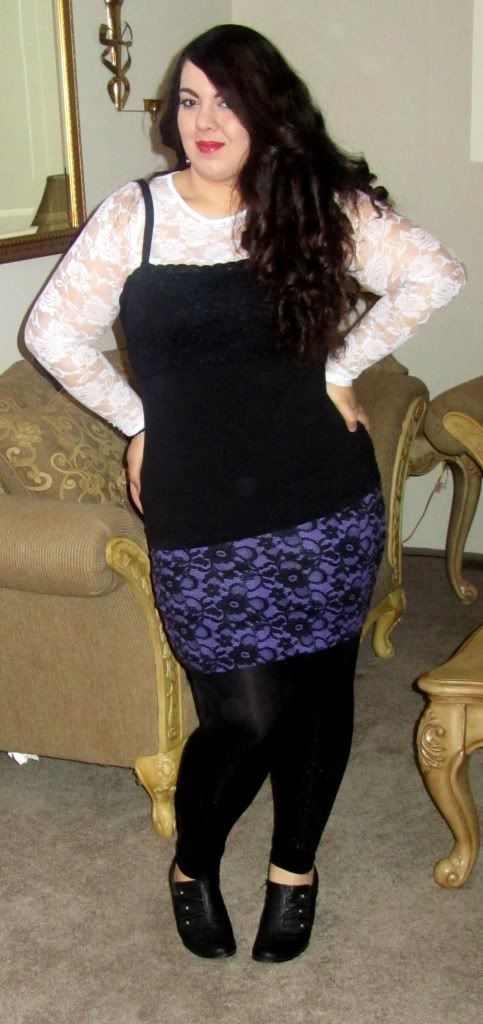 Lace top: Rainbow, Tank top: Torrid, Leggings: Avenue, Booties(I wore them way too often!): Avenue, Skirt: DEB,
Need to get back to my homework,
Xoxo Gabriella