Ciao lovlies,
Guess what?! I found something……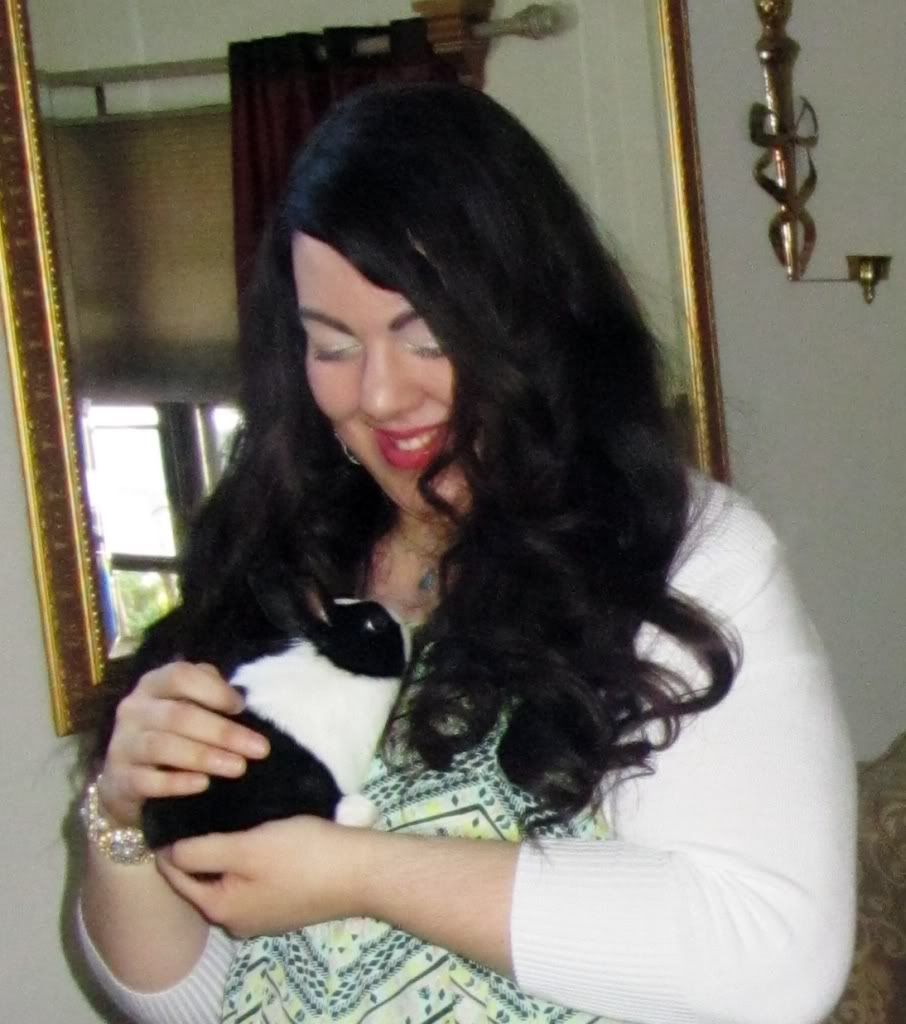 THE EASTER BUNNY!!!!! Haha! Seriously, is he not the cutest thing ever! I love him! He's not mine though, he's my nieces' and nephew's pet. They brought him over for Easter and everyone wanted to play with him. He's adorable and fluffy! I never had a pet as a child, so I wanted to play with him, lol! I hope everyone had a lovely Easter (or Passover or just a nice weekend).
Here's my Easter outfit and my new buddy, Buster the bunny.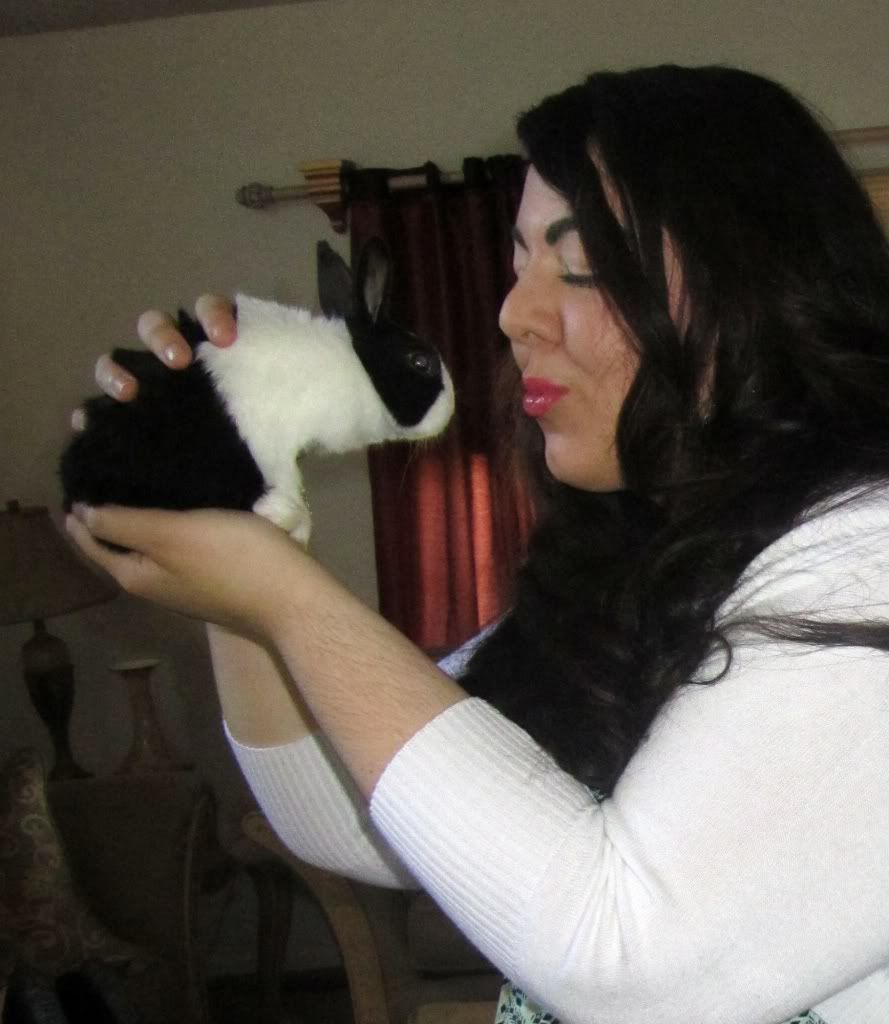 This was my Easter dress. It reminds me of an Easter egg, ha!
What do you think?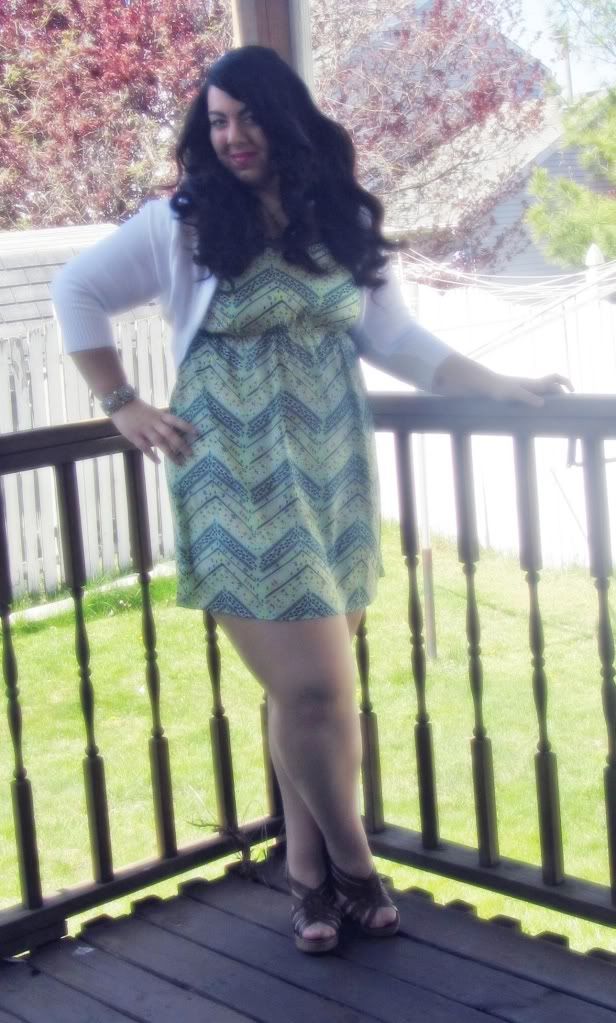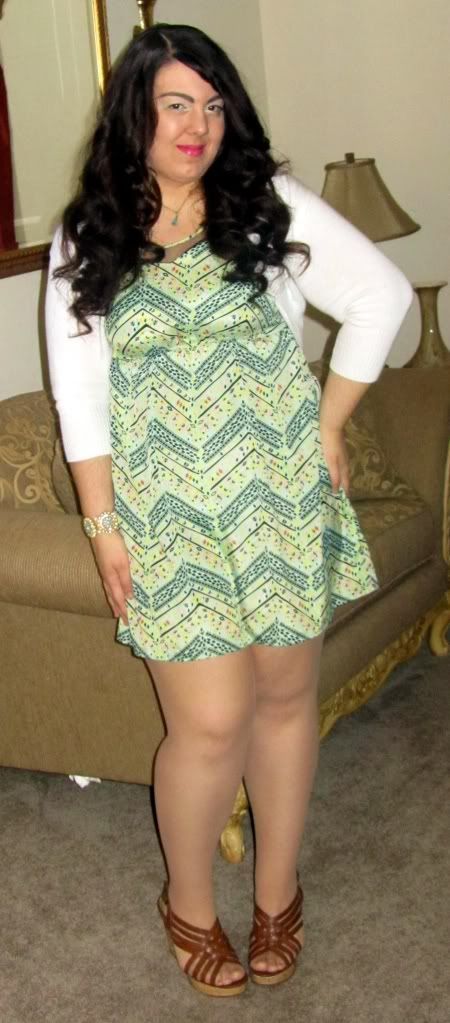 I tried to wear light, spring-ish colored makeup, so I didn't wear black eyeliner. I wore light blue instead…and it make me look like a little girl, lol! My eyes look weird, never again! My hair looks shorter too, but I didn't cut it! It's just the curls are too big…oh well.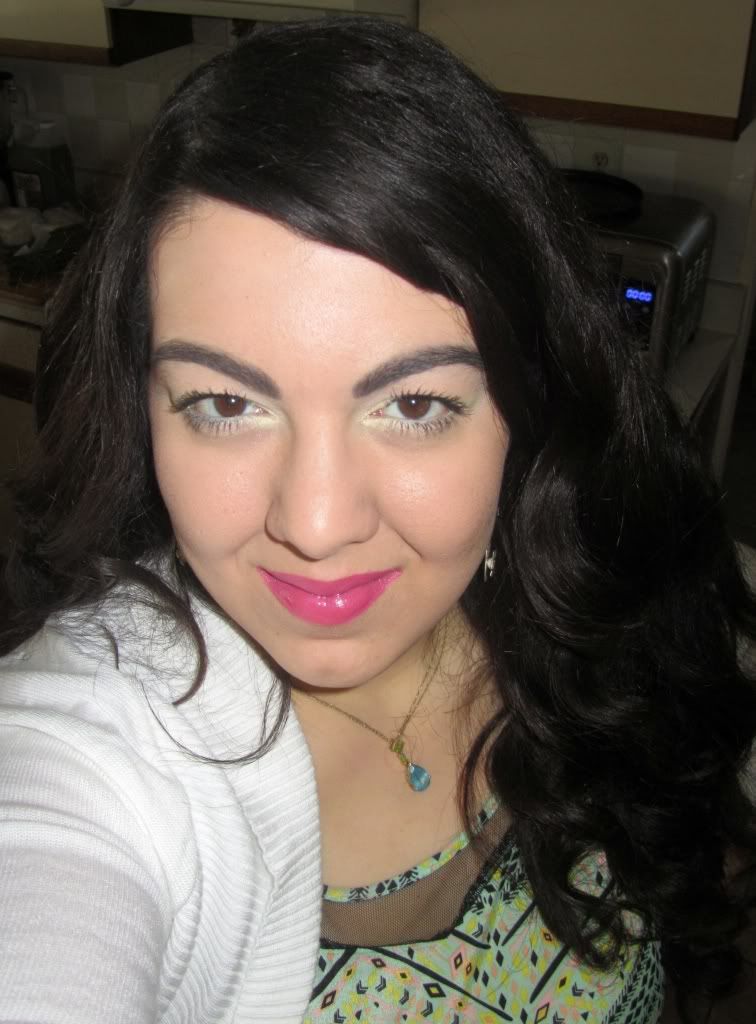 Dress: Charlotte Russe, Shrug: DEB, Tights: ??, Wedges: Payless, Bracelet: Forever 21, Necklace: gift, Earrings

(sorry, can't really see them

): Claire's
♥ Xoxo Gabriella