Ciao dears,
I've spent my first week of summer vacation from college relaxing (Yay, finally!), watching TV, cooking, spending time with my nieces and nephew ♥, taking walks, organizing my room/clothes (more on that in my next post), and praying for patience (don't ask…). It's been lovely to not worry about school for the first time in a while.
Anyway, here are two outfits from the past week (a few of the days I actually got dressed and didn't stay in my pajamas…lol!). I also got a haircut! Nothing too drastic, I just got bangs, layers, and cut about 2 inches off the bottom because I hadn't gotten in a trim in a while. The first outfit is before the haircut, obviously.
1.) Casual Jeggings
Since most of my pants don't fit anymore (too big, yay!), I was excited when my sister gave me these jeans/jeggings. I also love that I can now wear her clothes! You have no idea how exciting it is for me to be able to now share some clothes with my skinny older sister, Jenelle, lol. She's been giving me a bunch of her clothes she doesn't want or that are a little big for her now since she lost a little weight too. She's also been trying to borrow all my new clothes now since they fit her, ha!
She used to just borrow all my shoes and accessories, but now we can share clothes too! Yay! I also straightened my hair with my not so great straightener…really need a new one soon.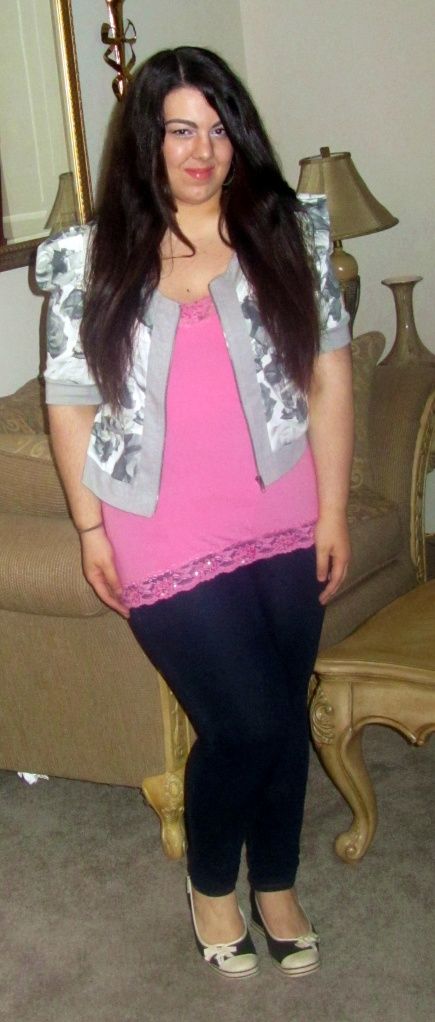 Jeggings: Aeropostale, Tank top: DEB, Sweater: Torrid, Wedges: Payless
2.) Spring Party Outfit!
I wore this fun outfit to another of my best friends, Kristen's, 21st birthday party, which was fun.
I love the high-low skirt/dress trend, it's so cute and fun! I wore a high-low dress in March for my birthday and loved it, so I bought 2 high-low skirts recently.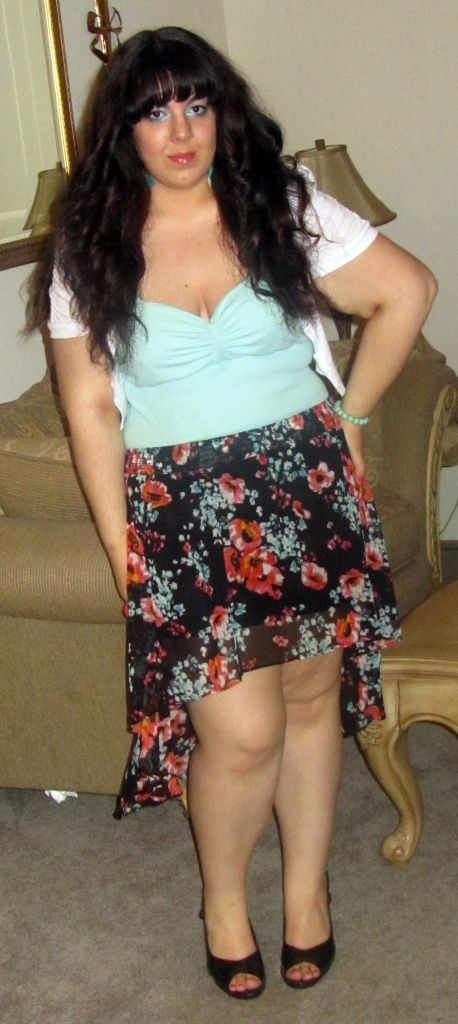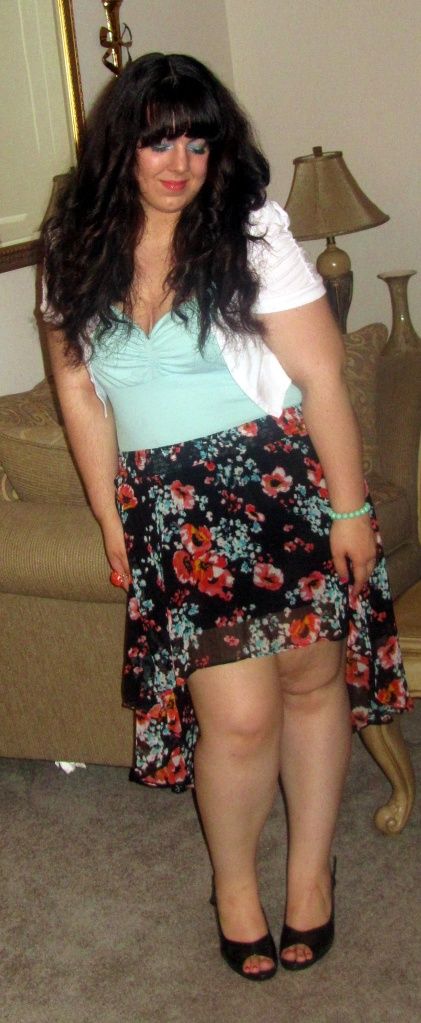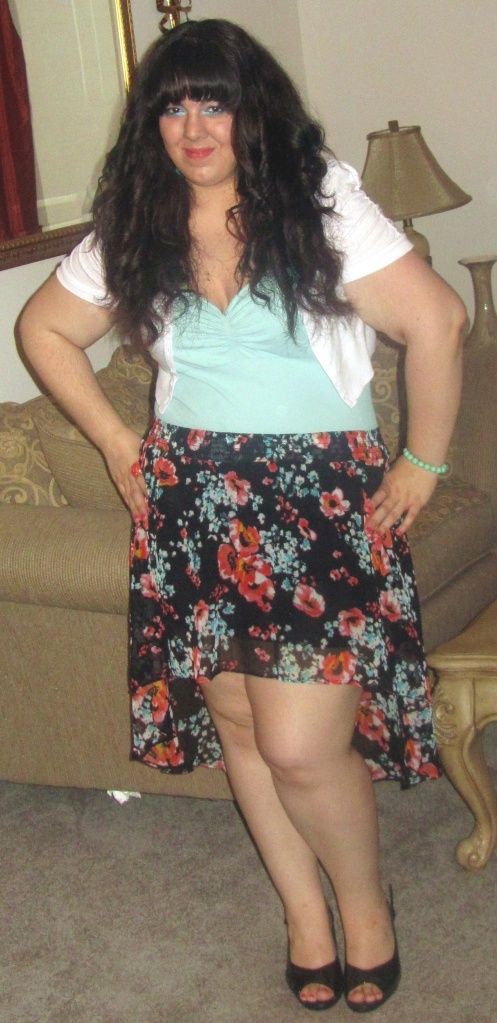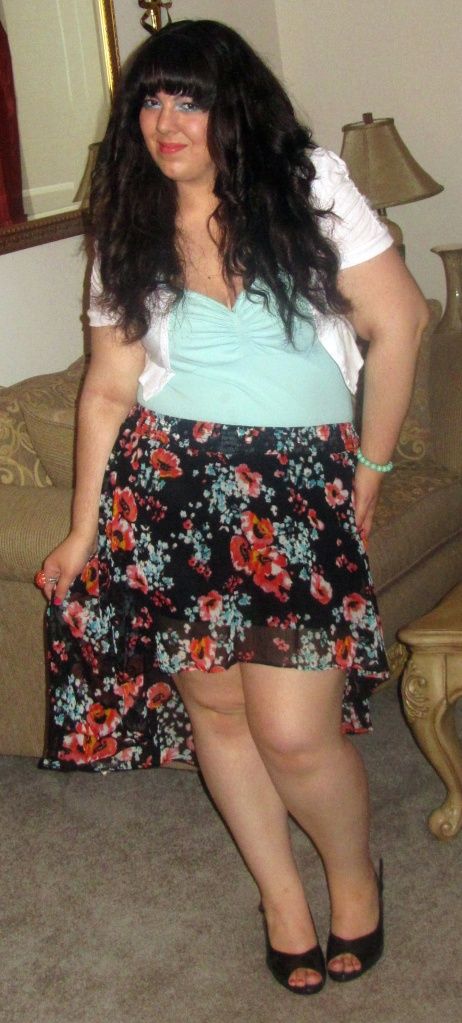 Skirt: Kohl's, Tank top: Torrid, Shrug: Forman Mills, Heels: ? borrowed from my mom, Bracelet, Ring, & Earrings: Forever 21
That's all for now, comment below if you'd like.
What do you think of high-low skirts? Love them or not? Like my new hair?
♥Xoxo Gabriella♥