Ciao dears,
I thought it'd be fun to share a few of my favorite summer recipes I've made in the last few weeks since it is officially summer now. Hope you enjoy. Do you have any favorite summer recipes? Comment below and tell me.
1.) Roasted Shrimp & Orzo Salad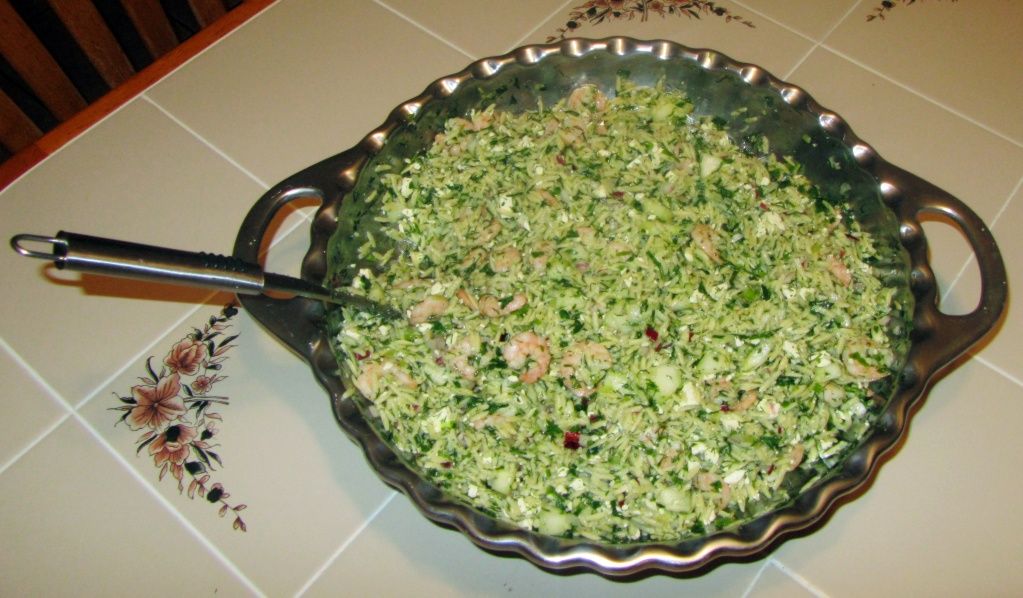 I've made this the past 2 summers and everyone seems to love it, especially my mom (who asked I make it for her for Mother's Day) and my aunt (who demanded I give her the recipe! ha!). It is such a refreshing and tasty dish with a unique taste. I love the combination of the flavors from the dill, lemon, shrimp, olive oil, and scallions. Yum! It's great as either an appetizer or the main dish, or also a good dish to bring to a party. The recipe also makes quite a large amount, so you'll probably have some leftover if you're not feeding a large amount of people, which is good since as it sits in the refrigerator the flavors marinate and it tastes better.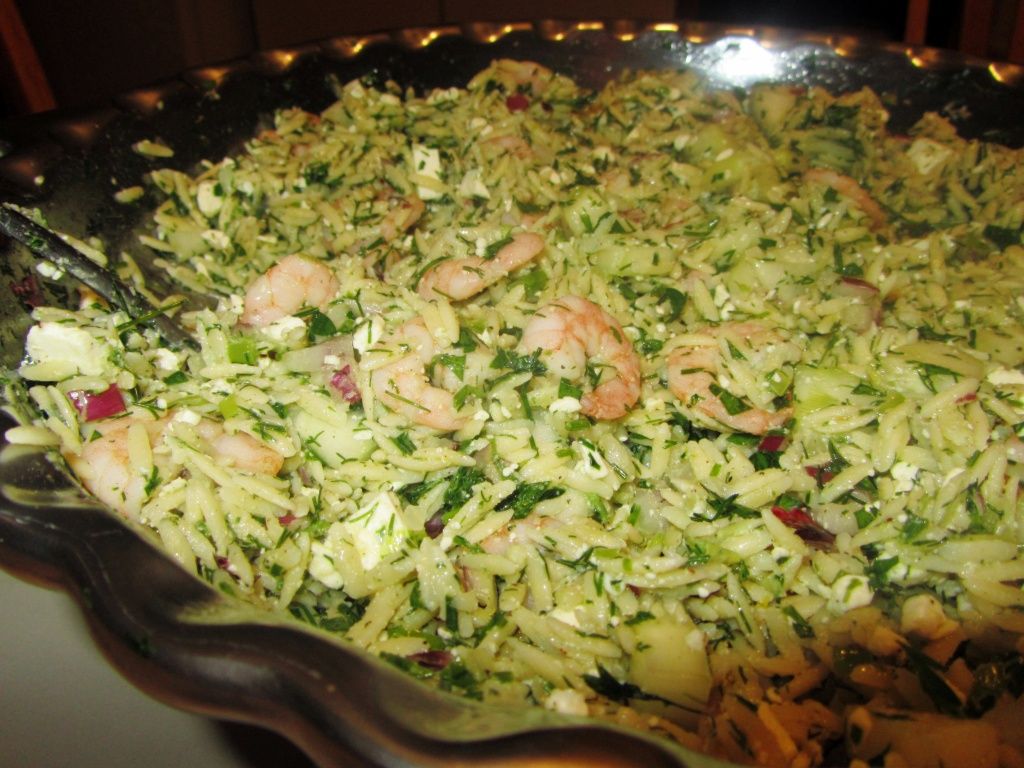 Ingredients:
Kosher salt (*or Sea Salt)

Good olive oil

3/4 pound orzo pasta (rice-shaped pasta) * I use the whole pound and just add a little more olive oil.

1/2 cup freshly squeezed lemon juice (3 lemons)

Freshly ground black pepper

2 pounds (16 to 18 count) shrimp, peeled and deveined

1 cup minced scallions, white and green parts

1 cup chopped fresh dill

1 cup chopped fresh flat-leaf parsley

1 hothouse cucumber, unpeeled, seeded, and medium-diced

1/2 cup small-diced red onion

3/4 pound good feta cheese, large diced
Directions:
First, preheat the oven to 400 degrees F.
Fill a large pot with water, add 1 tablespoon of salt and a splash (or 2) of oil, and bring the water to a boil. Add the orzo and simmer for 9 to 11 minutes, stirring occasionally, until it's cooked al dente(the best way to eat pasta, always!). Drain and pour into a large bowl. Whisk together the lemon juice, 1/2 cup olive oil, 2 teaspoons salt and 1 teaspoon of pepper. Pour over the hot pasta and stir well.
While the water is coming to a boil, place the shrimp on a sheet pan, drizzle with olive oil, and sprinkle with salt and pepper. Toss to combine and spread out in a single layer. Roast for about 5 or 6 minutes, until the shrimp are cooked through. *Make sure not to overcook; the shrimp will be a pinky-orange color as soon as they're cooked. If you leave them any longer they'll get too tough.
Add the shrimp to the orzo and then add the scallions, dill, parsley, cucumber, onion, 2 teaspoons salt, and 1 teaspoon pepper. Mix together well. Add the feta and stir carefully. Set aside at room temperature for 1 hour to allow the flavors to blend, or refrigerate overnight. If refrigerated, taste again for seasonings and bring back to room temperature before serving. *It tastes much better if you refrigerate it overnight or at least for 5 or 6 hours. It allows to flavors to marinate and get a little stronger.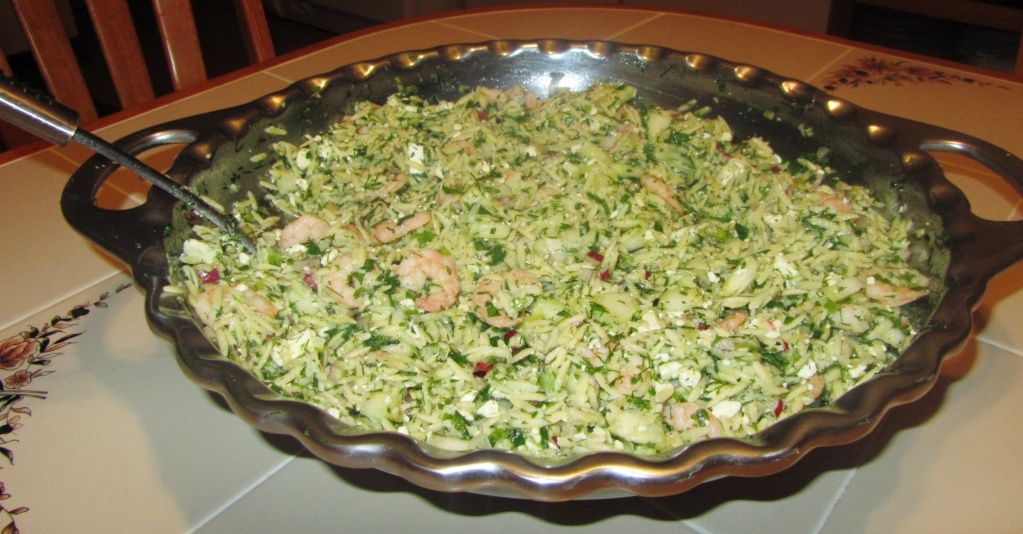 Recipe adapted from:
http://www.foodnetwork.com/recipes/ina-garten/roasted-shrimp-and-orzo-recipe/index.html
(I love Ina Garten!
)
2.) Homemade Classic Lime Margaritas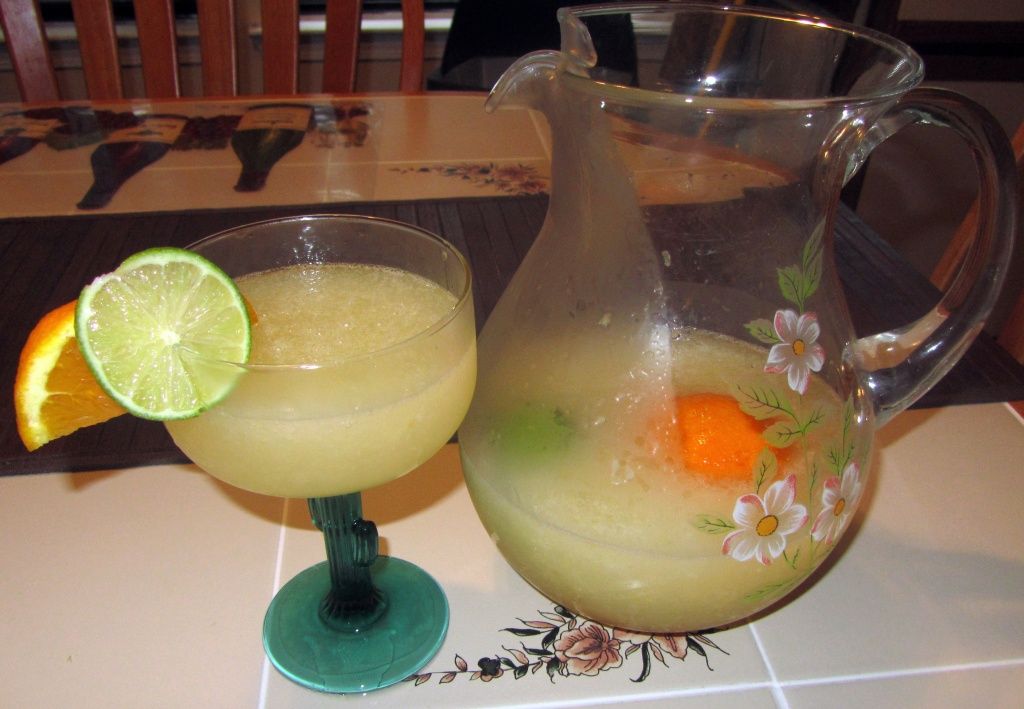 While you could just use the bottled mix, a homemade anything is always better (assuming you know what you're doing…ha!
). I'm a fan of fruity sweet mixed drinks in the summer. It's nice to read a good book and drink one while relaxing in the sun (or my air conditioned home). Yay Summer!
Be sure to put it in a pretty pitcher and pretty glasses, and garnish with limes and/or oranges to make them more fun! Lol!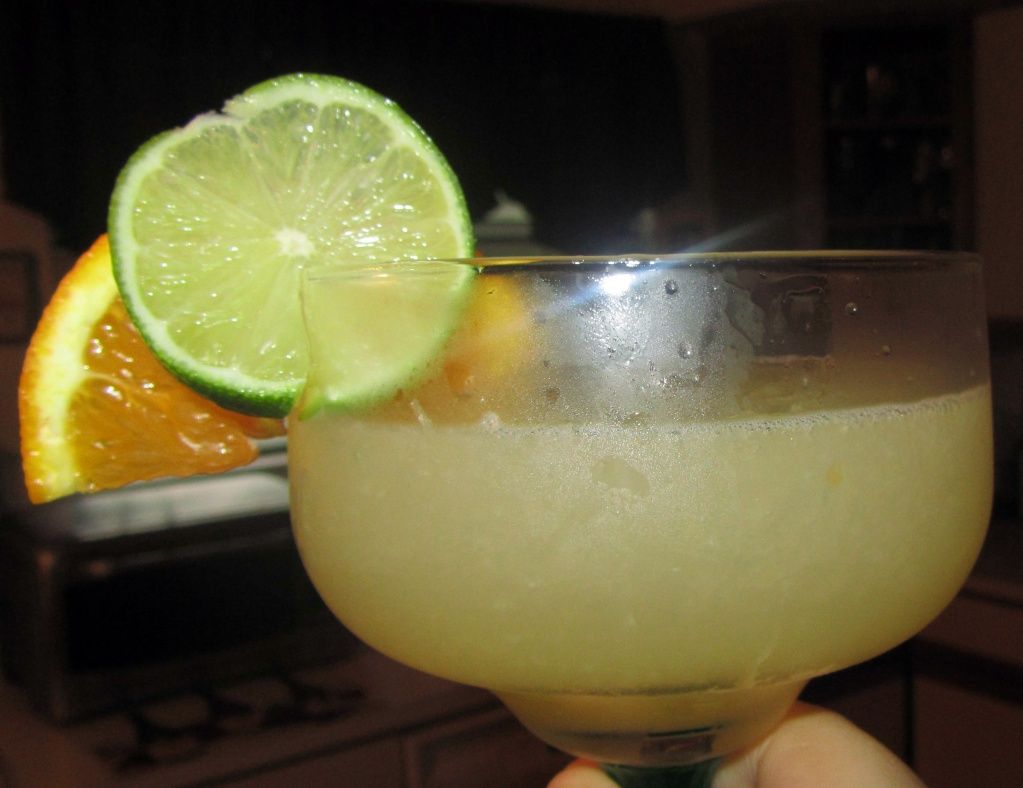 Ingredients:
For the homemade margarita mix:

1/2 cup sugar

1 cup water

1 cup fresh squeezed lime juice (8-12 limes) (*Takes a few minutes to juice them, but tastes better than store bought lime juice.)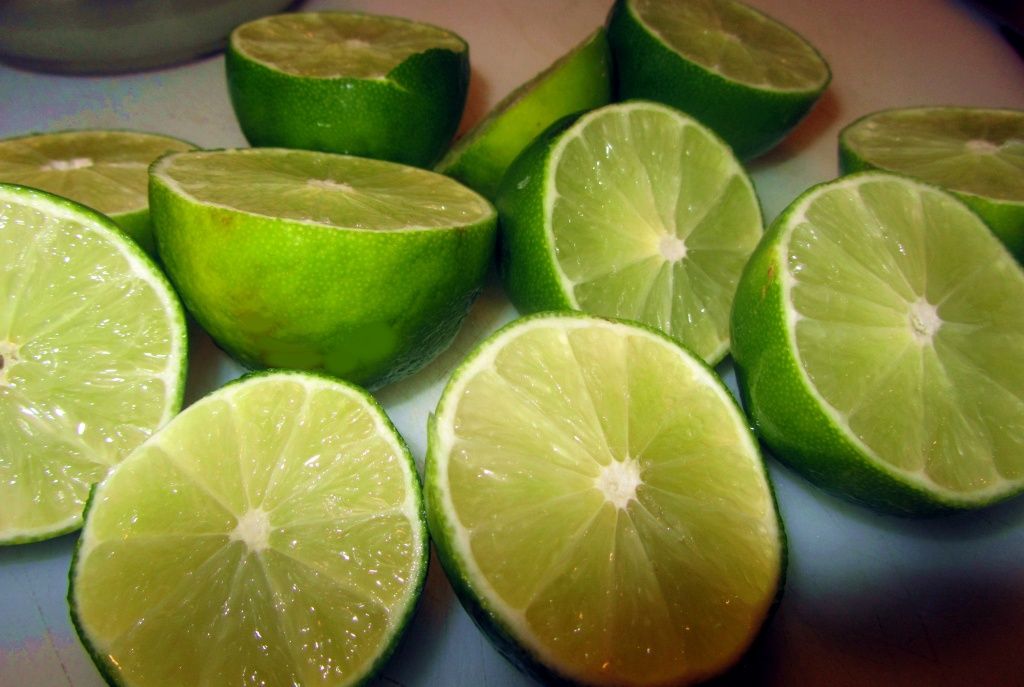 Aren't they pretty!
For each margarita:

1 recipe homemade margarita mix

3/4 cup (6 oz.) silver tequila

1/2 cup (4 oz.) orange liqueur (Triple Sec)

lime and orange wedges/slices for garnish (optional…but looks pretty!)
I use my handy little juicer to juice the limes.
Instructions
Heat water and sugar in a small sauce pan until completely dissolved and the water is clear. Let cool. *Put in the freezer for a while to cool faster.

Pour into a pitcher with lime juice. Homemade lime mix done! Leftovers will keep 7-10 days in a jar in the fridge.

Add tequila and orange liqueur.

Pour over ice and garnish with lime slices.

To make frozen margaritas, freeze the lime mix into ice cubes. Blend the ice cubes with chilled tequila and orange liqueur until uniformly slushy.
Notes:
Yields: 4 6-ounce servings Estimated time: 15-20 minutes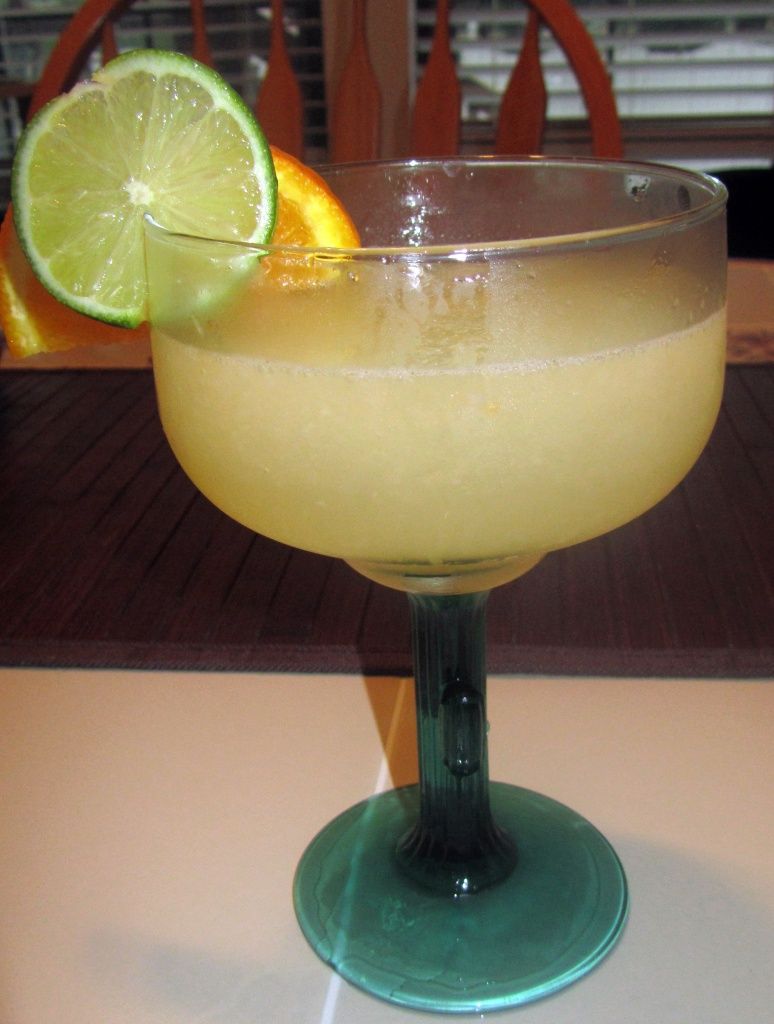 3.) Homemade Blackberry Margaritas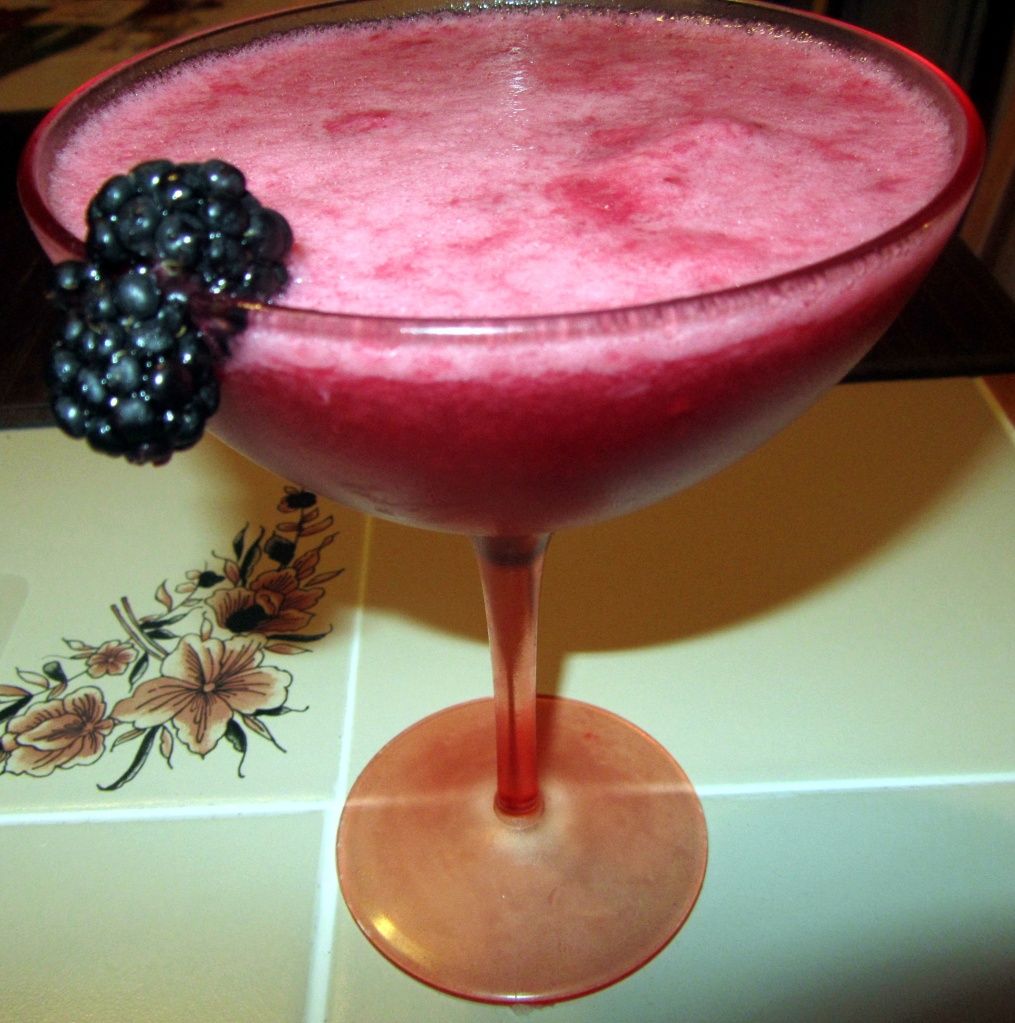 Yes, another drink…it's summertime, I'm on vacation…lol.
I love blackberries (and all berries really), so I thought these would be fun and tasty. They are.
Ingredients:
For the blackberry puree:

6 oz. blackberries

1/4 cup water

For the cocktails:

3-4 oz. blackberry puree

9 oz. lime juice

9 oz. water

1/2 cup sugar

3 oz. orange liqueur

3 oz. blackberry liqueur

6 oz. tequila
Instructions:
Heat berries and 1/4 cup water over medium heat. (Save a few berries to throw on top or on the side of the glass for prettiness. )

Simmer for 15 minutes, stirring occasionally to break down the berries.

Pour into a strainer set over a bowl and press the pulp and juices through the strainer and into the bowl.

Combine 1/2 cup sugar and 1 cup water and heat until sugar is dissolved and the water is clear.

Add puree, simple syrup, lime juice, liqueurs, and tequila in a small pitcher or carafe.(If you have trouble finding blackberry liqueur, omit it or replace it with a couple extra tablespoons of blackberry puree).

Stir well and serve over ice. You can also freeze for a while if you prefer a more slushy drink.
Notes
Yields: 4 servings Estimated time: 30 minutes
Recipe Source: Confections of a Foodie Bride
4.) Shredded Orange Cupcakes With Almonds
I made these for breakfast one morning. They're easy to make and a cupcake that you can sort of get away with calling breakfast…haha. I found the recipe in this cute little cupcake book I bought recently. There's so many new cupcakes I want to try in there!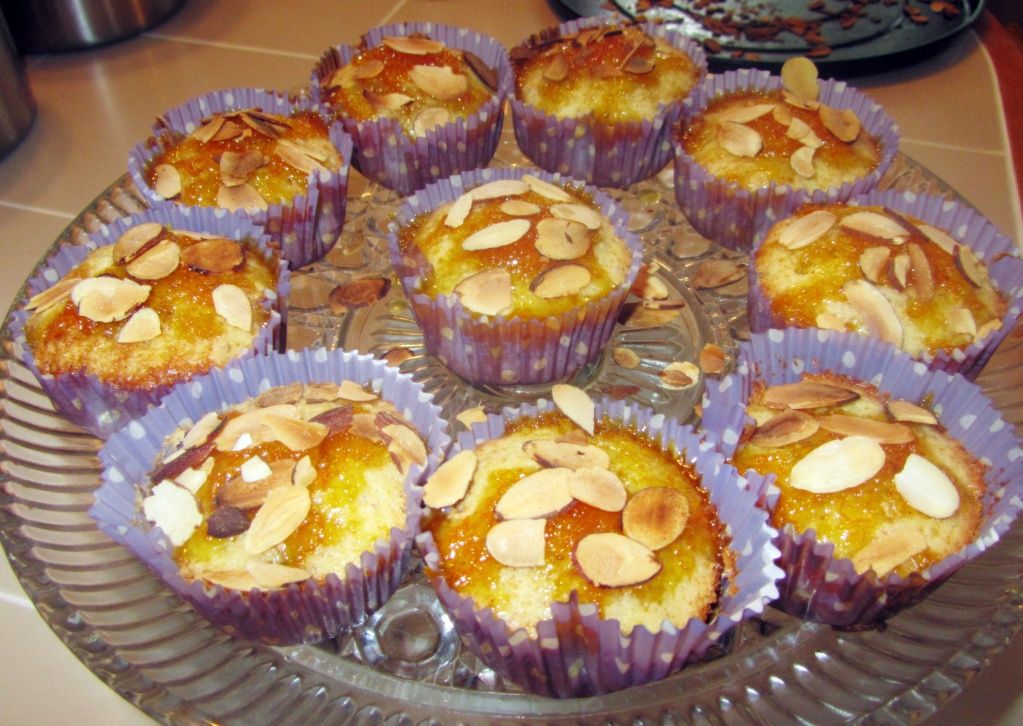 6 tbsp. butter, softened (or margarine)

1 extra large egg, lightly beaten

2/3 cup self-rising flour

juice and grated rind of 1 orange

2 tbsp. toasted slivered almonds (to decorate) *You can toast them in either a toaster oven or the regular oven for about 10 to 15 minutes at about 350 degrees F.
juice and grated rid of 1 orange
Preheat the oven to 350 degrees F. Put 12 paper cupcake liners into a shallow muffin pan.

Place the butter and sugar in a bowl and beat together until light and fluffy. Gradually beat in the egg. Sift in the flour and, using a large metal spoon, fold into the batter with the ground almonds. Fold the orange juice and rind into the mixture.

Spoon the batter into the cupcake liners and bake for about 20 to 25 minutes, or until risen, golden and firm to the touch.

Meanwhile, make the orange syrup. Put the orange juice, rind, and sugar into a saucepan and heat gently, stirring until the sugar is dissolved. Then simmer for 5 minutes.

Prick the tops of the warm cupcakes all over with a fork and spoon the orange syrup over them. Lastly, scatter the almonds on top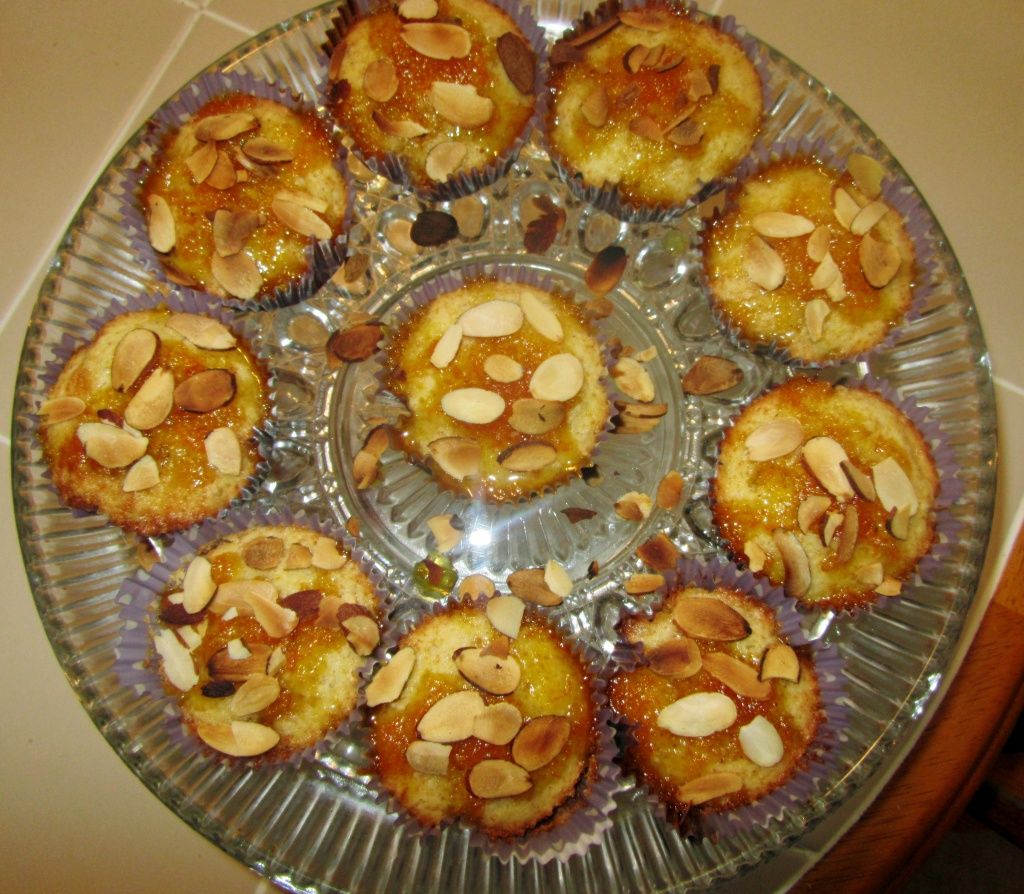 Makes 12 cupcakes
Recipe Adapted from: The Cupcake: Life's Better with a Cupcake By: Love Food/Parragon Books
5.) Strawberry Lemonade Cupcakes
Ingredients
For the lemon cupcakes:

3 cups flour

1 tbsp. baking powder

1/2 tsp. salt

1 cup (2 sticks) unsalted butter, at room temp

2 cups sugar

4 eggs, at room temp

3 tbsp. lemon zest (from 2 lemons)

2 tbsp. fresh lemon juice (from 1 lemon)

1 cup buttermilk

For the strawberry Swiss meringue buttercream frosting:

1 1/4 cups sugar

4 egg whites

3 sticks butter, cubed and at room temperature

2 tbsp. lemon juice

1/2 cup strawberry puree (from about 6 medium, hulled strawberries)
Instructions:
Preheat oven to 325 degrees F. Prepare muffin tins with paper liners or baking spray.

Whisk flour, baking powder and salt together and set aside. Cream butter and sugar on a high until pale, light, and fluffy (about 5 minutes). Add eggs one at at time, mixing thoroughly before adding the next one. Add lemon zest and lemon juice. Turn mixer to the low. Add the dry ingredients in three batches, alternating with the buttermilk in two batches. Mix only until just incorporated.

Fill each muffin cup about 3/4 full. Bake for 25 minutes or until a skewer shows only moist crumbs attached, rotating the pans at the halfway point. Allow cupcakes to cool completely in the pans before removing.

Place the stand mixer bowl over a simmering pot of water (the bottom of the bowl should not touch the water). Whisk the sugar and egg whites until the sugar is dissolved and the mixture registers 160 degrees with a candy thermometer.

Place bowl on the stand mixer fitted with the whisk attachment and whisk on high speed until the mixture is cool and holds stiff, glossy peaks (approximately 10 minutes). Change to the paddle attachment and beat in one tablespoon of butter at a time on medium. The mixture might appear curdled but keep beating, it will pull back together. Add lemon juice, and strawberry puree. Increase speed to high and beat until the frosting reincorporates and is smooth and fluffy.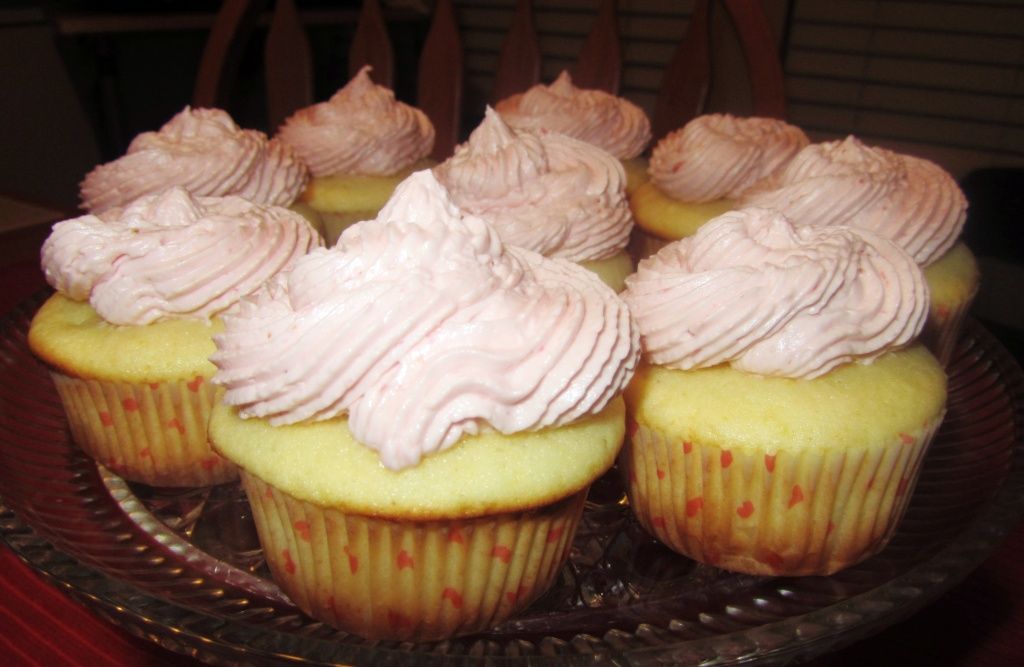 **Swiss Merengue Buttercream can be tricky, especially if you've never made it before. Luckily it's relatively easy to fix, should you make a mistake. Here's a page with some tips if you have trouble:
http://www.jasonandshawnda.com/foodiebride/archives/7640
. (I was super excited that I have gotten quite good at making it, haven't messed it up once yet…lol.
)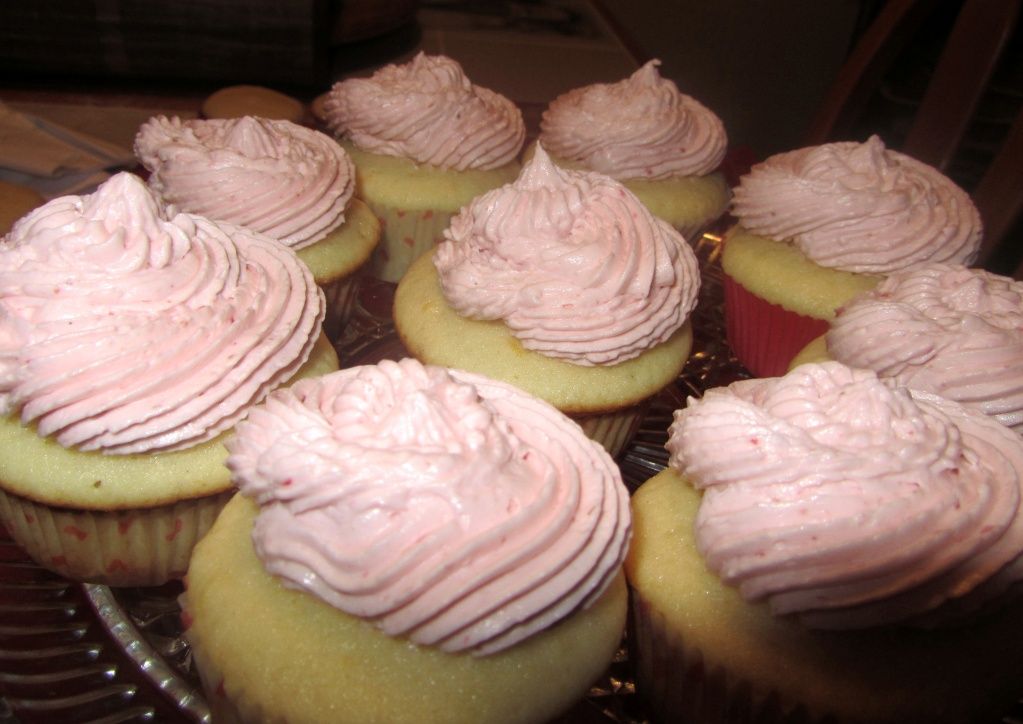 Notes:
Yields: 24 cupcakes
Adapted from Martha Stewart's Basic Swiss Meringue Buttercream
Estimated time: 1 hour
I know I included a lot of pictures, but when is there ever a shortage of pictures in anything I post…ha, sorry, I like them.
Hope you enjoyed. Let me know if you try making any of these.
♥ Xoxo Gabriella