Ciao lovlies,
So, here are a few outfits from the past few weeks. Tell me which one (s) is your favorite, what do you think? Also, make sure you check out my last few new posts if you haven't already. There's one with 5 of my favorite summer recipes (here) and one with a short story (here). Enjoy!
1.) Nude Lace & Pink Wedges
I'm sorry these first few pictures are a little blurry. Unfortunately I didn't realize my camera lens was cloudy until it was too late…oh well. I do love this lace dress, that necklace, and those wedges.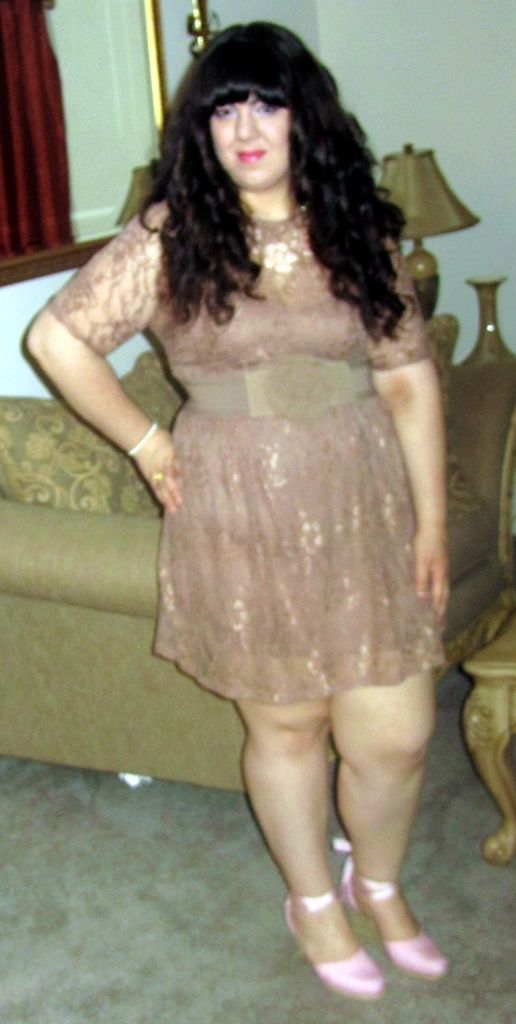 Dress: Ross, Necklace: Random Flea Market Vendor, Wedges: Off Broadway Shoe Warehouse, Belt, Bracelet, & Ring: Forever 21
2.) Pretty in Pink!
I love the pretty nudish-light pink color of this dress! I had to wear those pink shoes again; I love the pink and the cute little ribbon.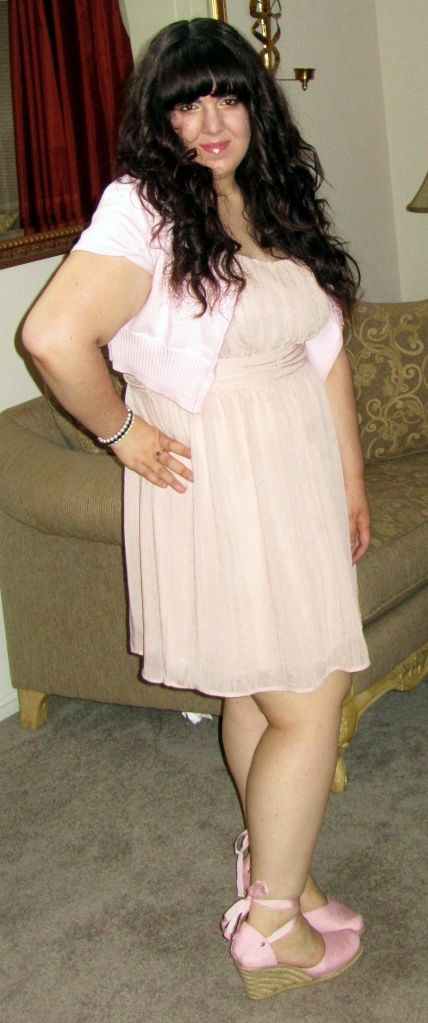 Dress & Bracelets: Forever 21, Wedges: Off Broadway Shoe Warehouse, Shrug: Fashion Bug
3.) Peach Heart Crop Top
I got a few cute cropped shirts, but there's no way I'm wearing them alone…lol. So, I think they look okay with a white tank top underneath.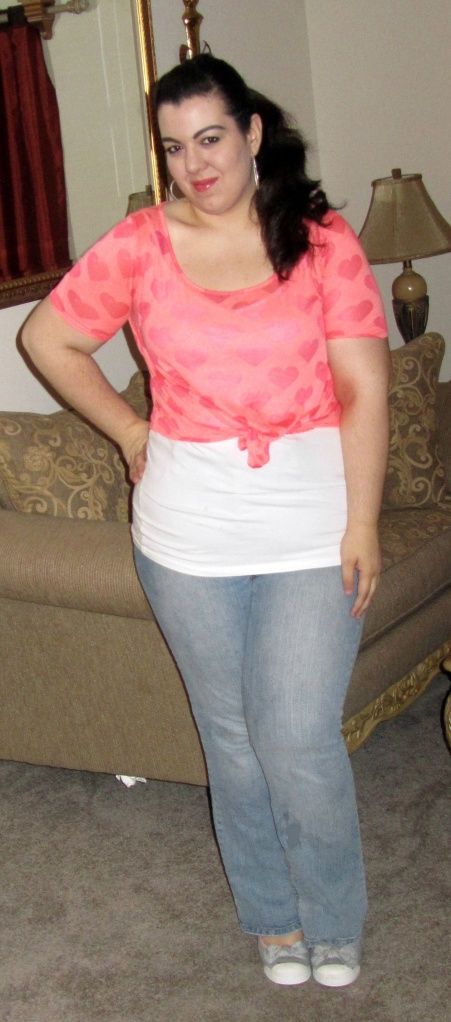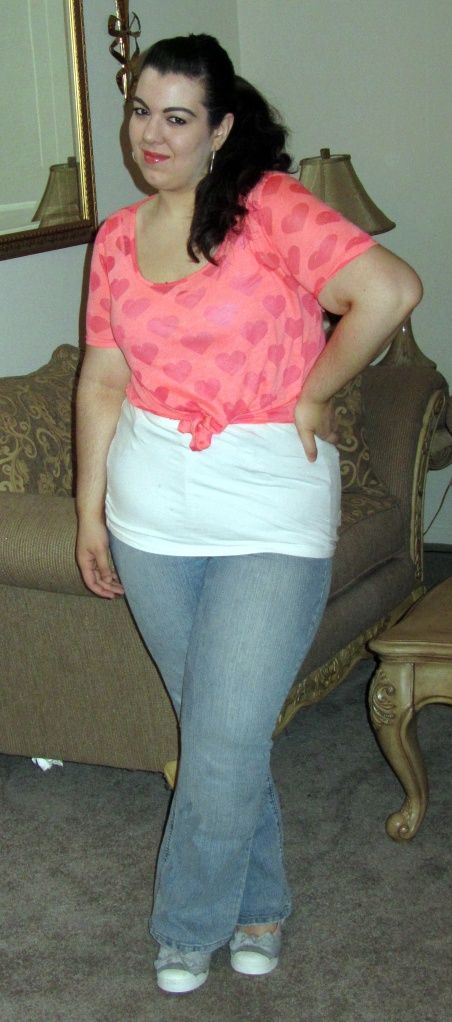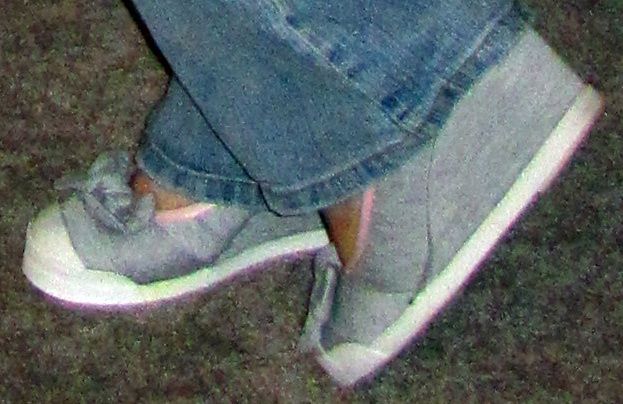 How cute are these sneaker type wedges!
Crop Top: Charlotte Russe, Tank top: Forever 21, Jeans: Fashion Bug, Wedges: Candie's @ Kohl's, Earrings: Kohl's
4.) Hot Pink Crochet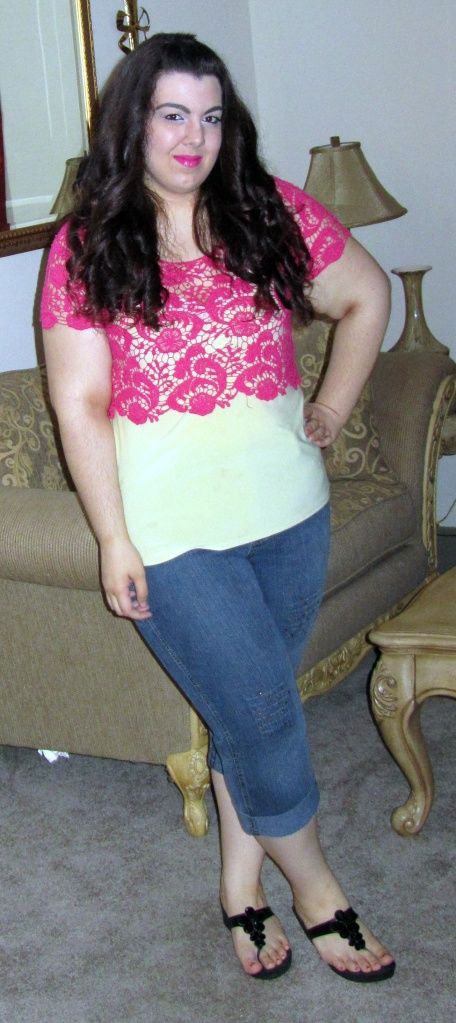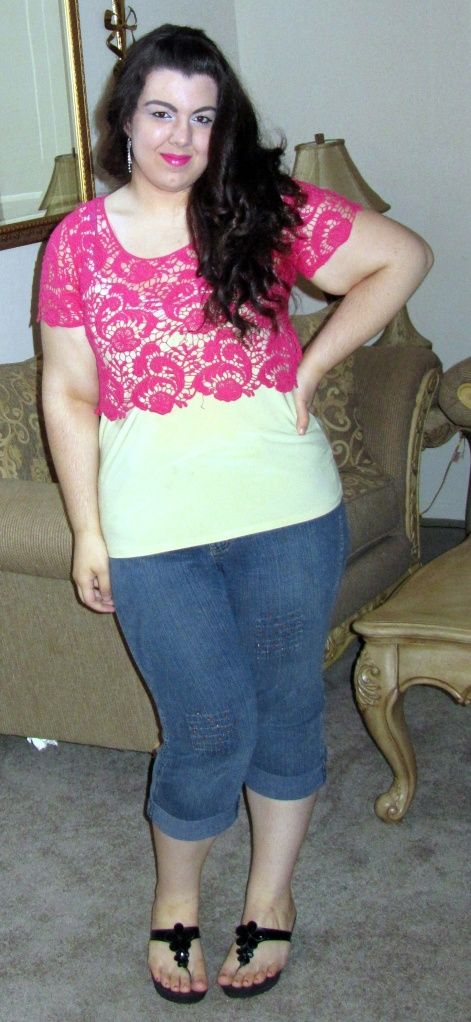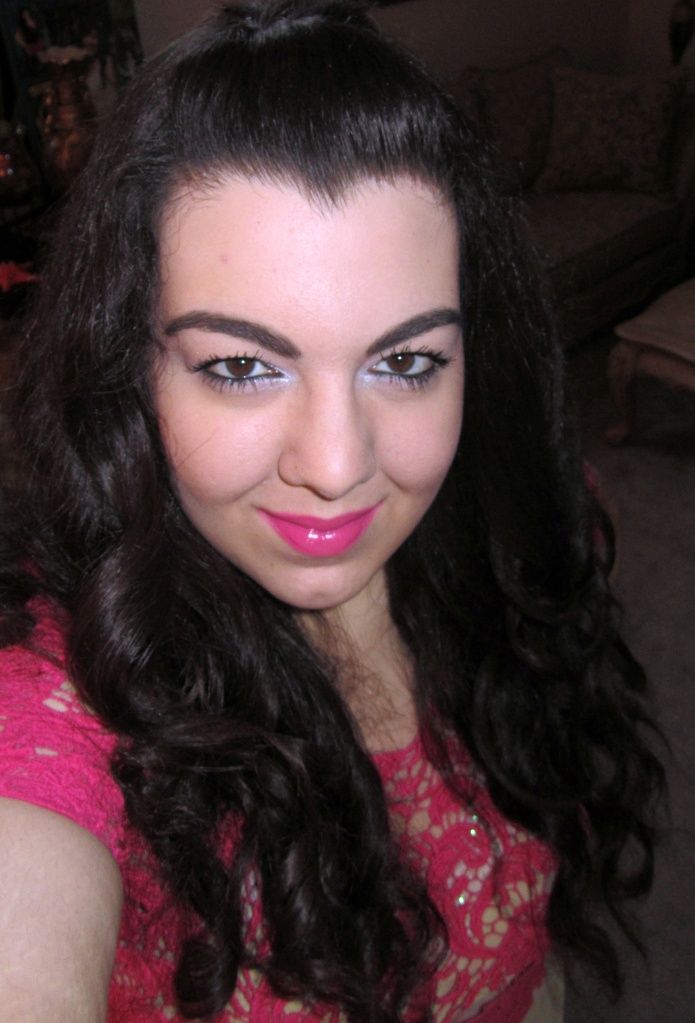 Crop top: Charlotte Russe, Tank top: Forever 21, Jean Capris: Lane Bryant, Flip-flops: Kohl's
5.) Hey Sailor!
I love this one-shouldered nautical looking dress. I got a lot of compliments on it.
It came with a nude colored belt, but I like it better with a navy one. I didn't used to like one-shouldered style dresses or tops on me because I feel like they draw attention to your arms and I didn't really want to do that because they're fat and jiggly (so are my legs and I show them…what's the difference?! lol). But I like the style so the hell with it, I bought a few one-shouldered things. Who the hell cares if people look at my damn arms?…lol! I'm weird, I know.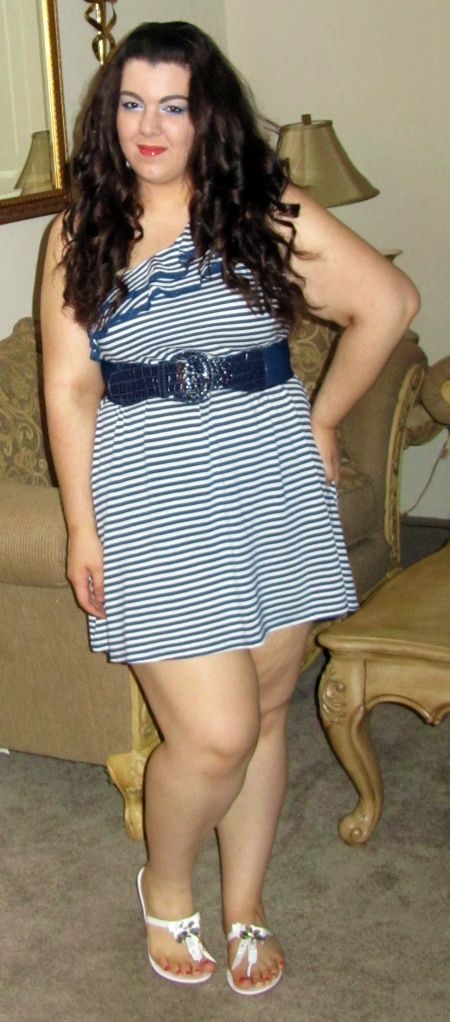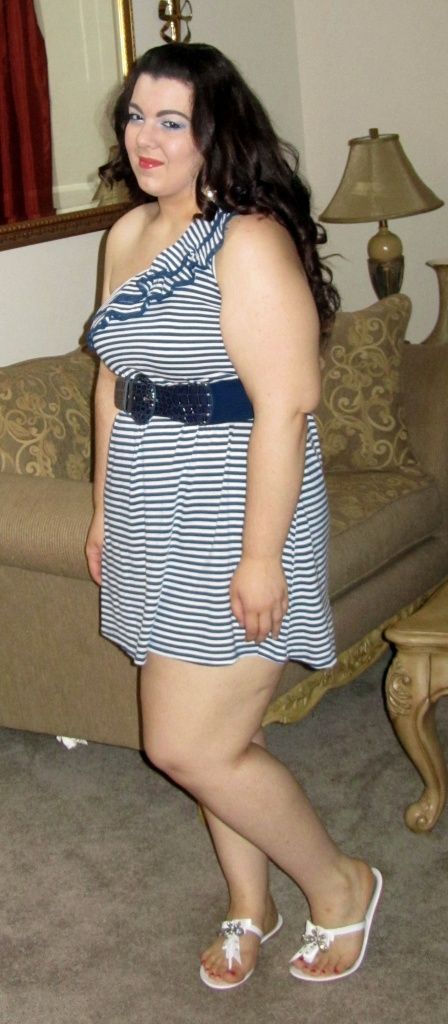 Dress & Flip-flops: Kohl's, Belt: NYC & Co.
P.S.

If you liked any of my jewelry or shoes from Kohl's (or that cute striped dress
), visit their site here:
http://www.kohls.com/kohlsStore/jewelry.jsp
or here:
http://www.kohls.com/kohlsStore/shoes.jsp
. Also, here's an exclusive

10

% off coupon code

for kohls.com

. You can use the code

BLOGIT10

through August 23 and stack your savings with one other department specific code as well.