Ciao dears,
Here are two outfits I've worn recently, both dresses…shocker! Lol! The first one, I absolutely love. I saw it in the store and had to have it. It's a dress by Lauren Conrad for Kohl's, which I thought was neat, because I love her style (and maybe I used to watch her show as well…). It's such a pretty peachy-pink color with tiny white polka dots. I feel like I need to stop wearing those wedges all the time, but they kinda comfortable but still high when I want to wear a heel/wedge. I have so many shoes, but I can never find the right one to go with certain things….or that's just my excuse why I want to buy new shoes…lol.
I like the second dress too, but it's old and not as fun, ha. That's all I have to say for now. I'm going to keep trying to motivate myself to blog more. I have a list made so far, hopefully that helps.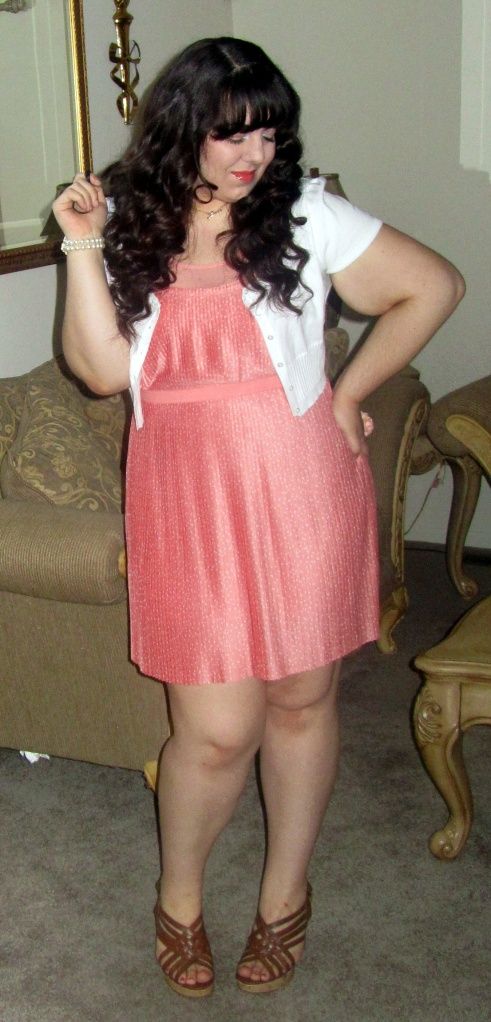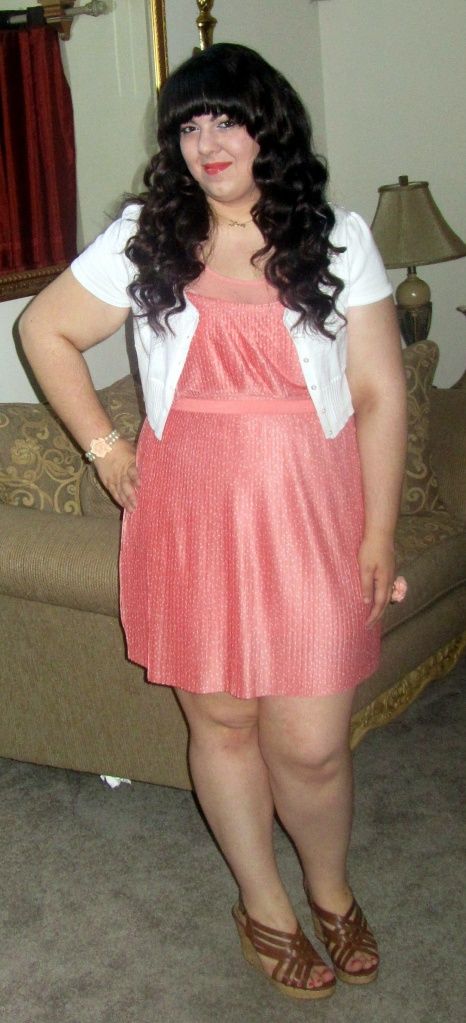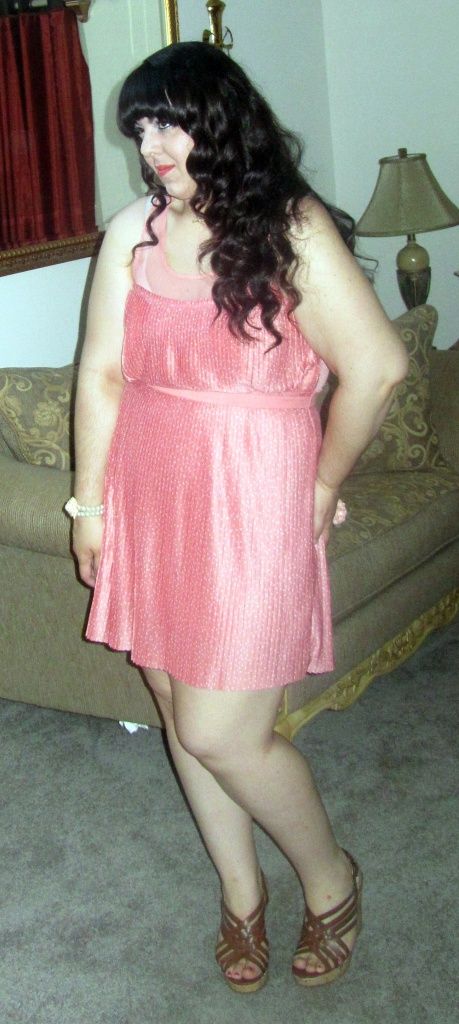 It's hard to tell from far away, but there are tiny little polka dots, see.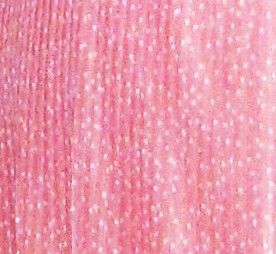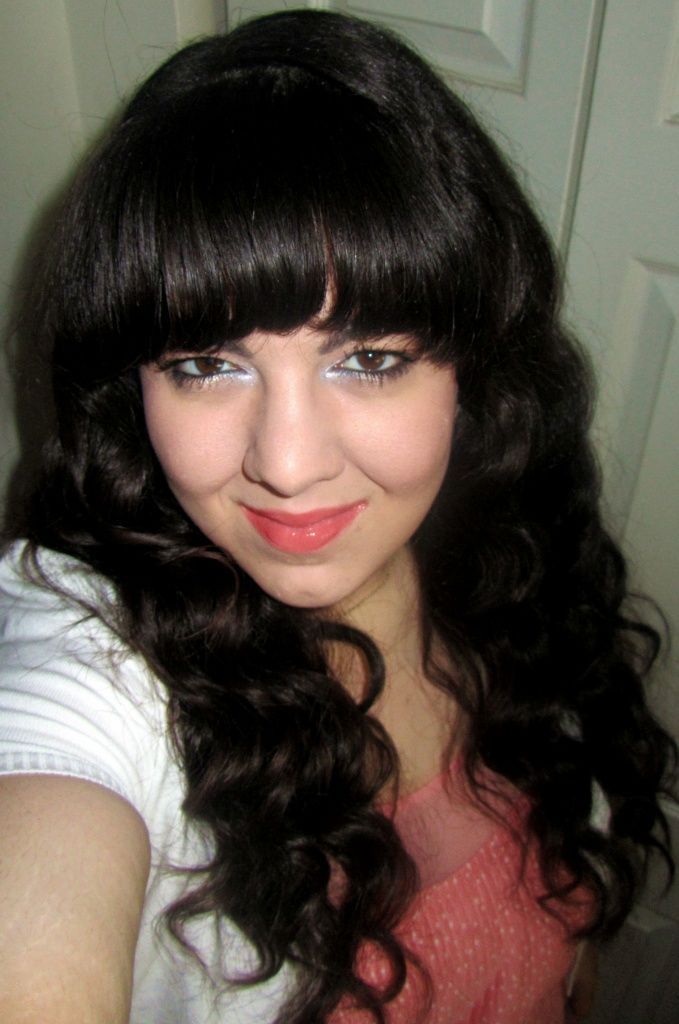 Dress: Lauren Conrad for Kohl's ♥, Shrug: Fashion Bug, Wedges: Payless, Ring, Bracelet, Necklace: Forever 21
**Here's the Lauren Conrad dresses page on the Kohl's website in case you're looking for some cuteness, ha:
http://www.kohls.com/kohlsStore/landingpages/lclaurenconrad/dresses.jsp
**
**And here's a 10% off coupon code for kohls.com: BLOGIT10, good through August 23.**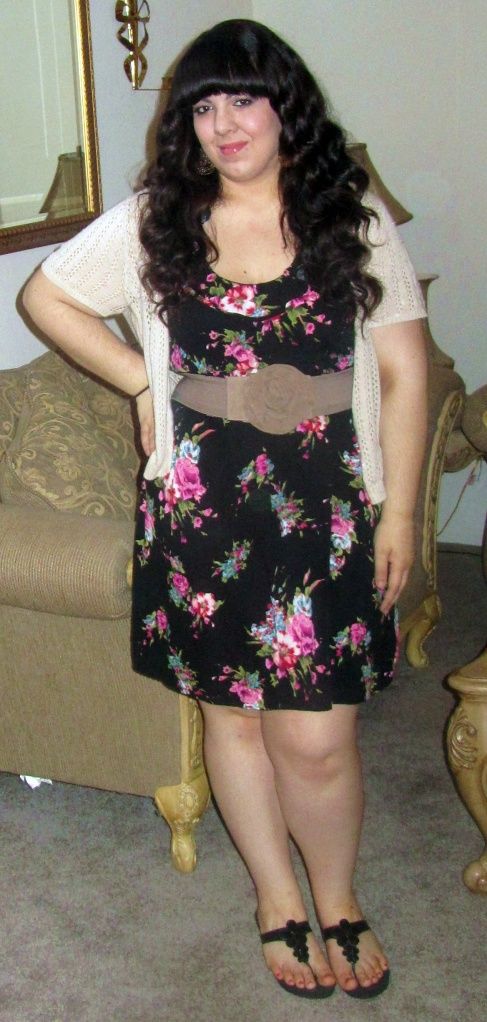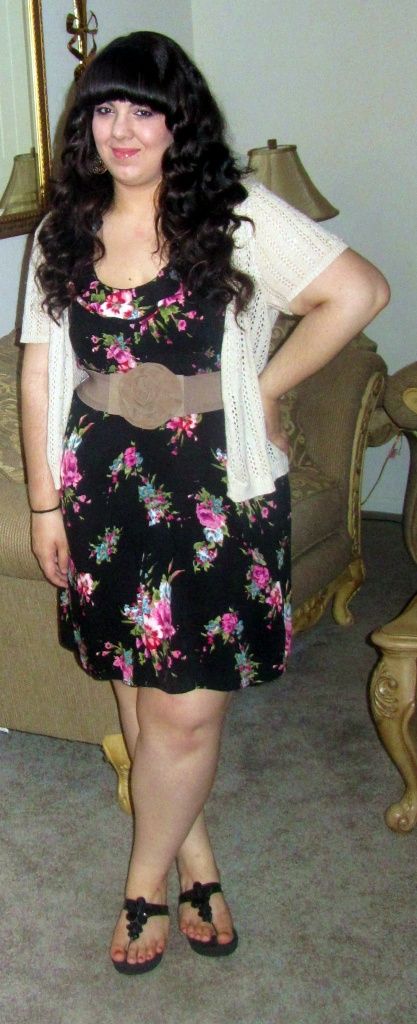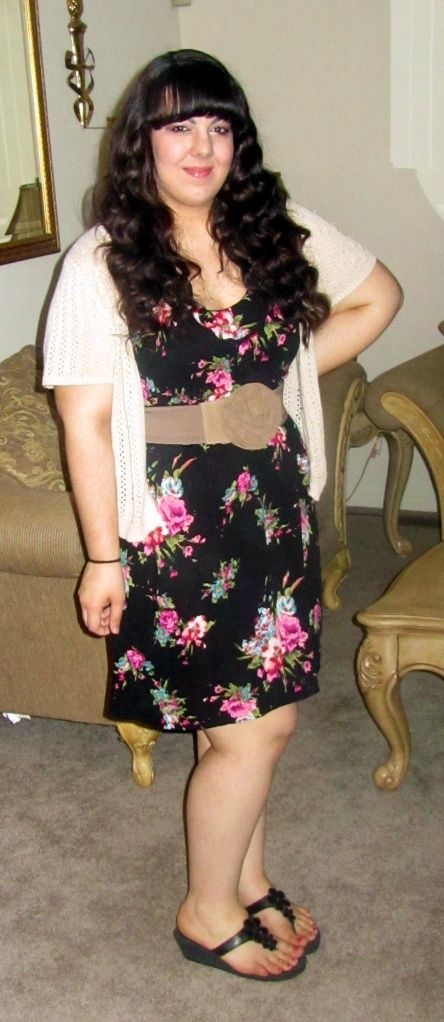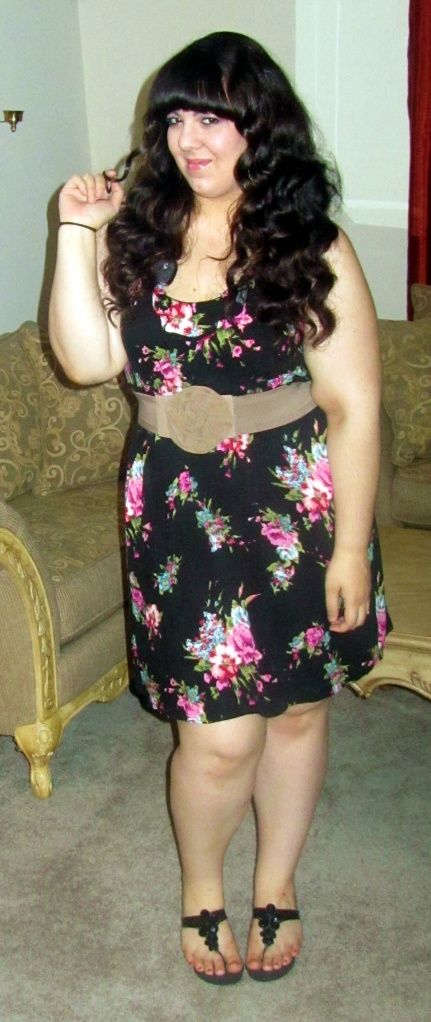 Dress: Target, Shrug: Lane Bryant, Belt: Forever 21, Flip-flops: Kohl's
What do you guys think? Isn't that first dress absolutely adorable? Ha.