Ciao dears,
There's only one outfit in today's post, but there's more coming soon.
Inspired by my rose patterned skirt, I'm going to share a few of my favorite quotes and poems involving roses (because I feel like it and I can…ha). They're so pretty and what girl doesn't love roses! The first time a guy ever gave me flowers, it was a red rose (which I totally saved and probably will forever…lol). Once I started looking up some of my favorites that I could remember, I found so many more. There are so many of them, I had trouble picking which to use. I'm a total literature nerd, by the way, in case the fancy ancient poems and quotes didn't give that away...ha.
"What's in a name? That which we call a rose
By any other name would smell as sweet."
-Juliet, "Romeo & Juliet" William Shakespeare ♥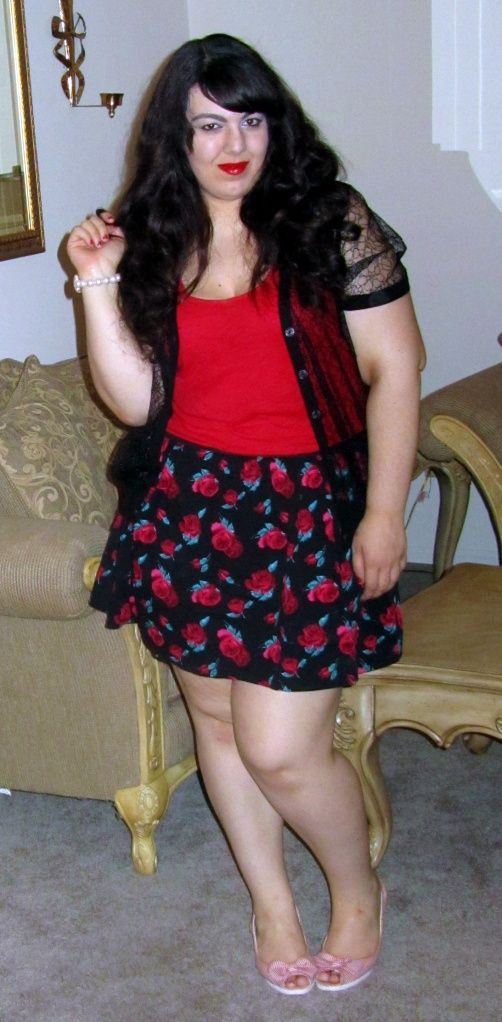 My Pretty Rose Tree by William Blake
A flower was offered to me;
Such a flower as May never bore.
But I said I've a Pretty Rose-tree.
And I passed the sweet flower o'er.
Then I went to my Pretty Rose-tree:
To tend her by day and by night.
But my Rose turnd away with jealousy:
And her thorns were my only delight.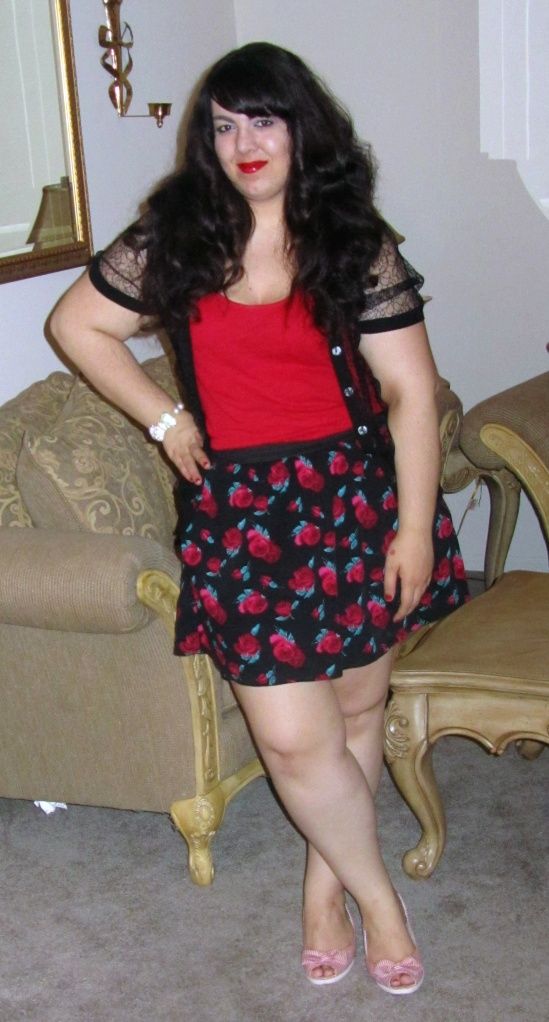 "Love is much like a wild rose, beautiful and wild, but willing to draw blood in its defense." –Mark Overby
"But he that dares not grasp the thorn, should never crave the rose." –Ann Bronte

A Red, Red Rose
O my Luve's like a red,
red
rose,
That's newly sprung in June:
O my Luve's like the melodie,
That's sweetly play'd in tune.
As fair art thou, my
bonie
lass,
So deep in luve am I;
And I will luve thee still, my dear,
Till a' the seas gang dry.
Till
a'
the seas
gang
dry, my dear,
And the rocks melt
wi'
the sun;
And I will
luve
thee still, my dear,
While the sands
o'
life shall run.
And fare-thee-weel, my only Luve!
And fare-thee-weel, a while!
And I will come again, my Luve,
Tho' 'twere ten thousand mile!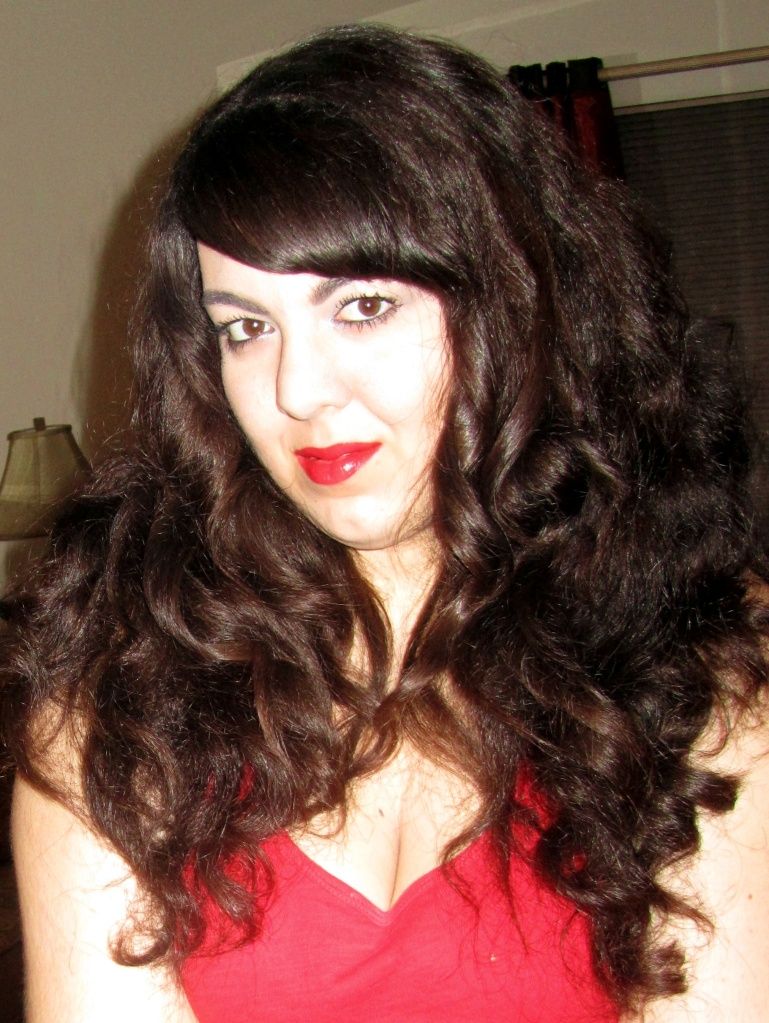 "A relationship is like a rose, How long it lasts, no one knows. Love can erase an awful past, love can be yours, you'll see at last. To feel that love, it makes you sigh, To have it leave, you'd rather die. You hope you've found that special rose, 'cause you love and care for the one you chose." –Rob Cella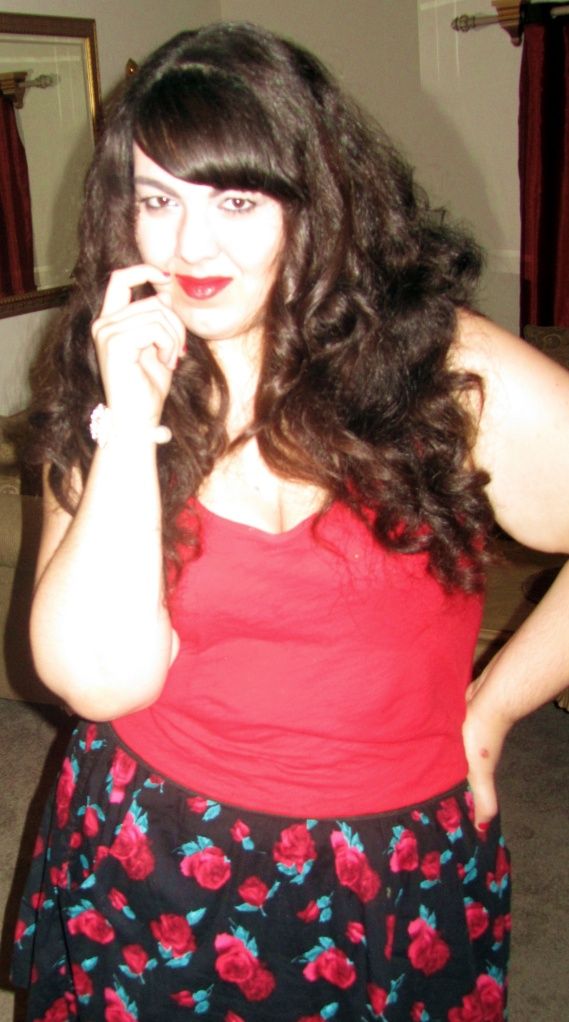 A Little Budding Rose
By: Emily Bronte
It was a little budding rose,
Round like a fairy globe,
And shyly did its leaves unclose
Hid in their mossy robe,
But sweet was the slight and spicy smell
It breathed from its heart invisible.
The rose is blasted, withered, blighted,
Its root has felt a worm,
And like a heart beloved and slighted,
Failed, faded, shrunk its form.
Bud of beauty, bonnie flower,
I stole thee from thy natal bower.
I was the worm that withered thee,
Thy tears of dew all fell for me;
Leaf and stalk and rose are gone,
Exile earth they died upon.
Yes, that last breath of balmy scent
With alien breezes sadly blent!

Kisses! What do you think of my outfit? What about roses and the poems and quotes? Do you have a favorite?

Skirt: Deb shop, Tank top: Fashion Bug, Shrug & Bracelet: Forever 21, Wedges: Payless

♥Xoxo Gabriella