Ciao dears!,
I'm back already, as promised! (Check out yesterday's post with 10 outfits: here!) Hopefully you enjoy my fashion posts, even when they're not current (yet, I will catch up soon!). I enjoy reading old blog posts or ones that aren't showing clothes in the current season because it's still fun and I love fashion in all seasons, hopefully it's not just me…
I usually don't wear shorts because my legs are not my favorite feature and shorts highlight them…but lately and in the past few months/years, I've decided to care even less about silly things like that. I thought these baggy polka dot shorts were adorable and damn it, that's enough of a reason for me to wear them! Ha! Looking back I'm not sure if pairing them with that tight tank top and pink thing looked the best, but whatever I still like it. That neon pink lace top is super fun too.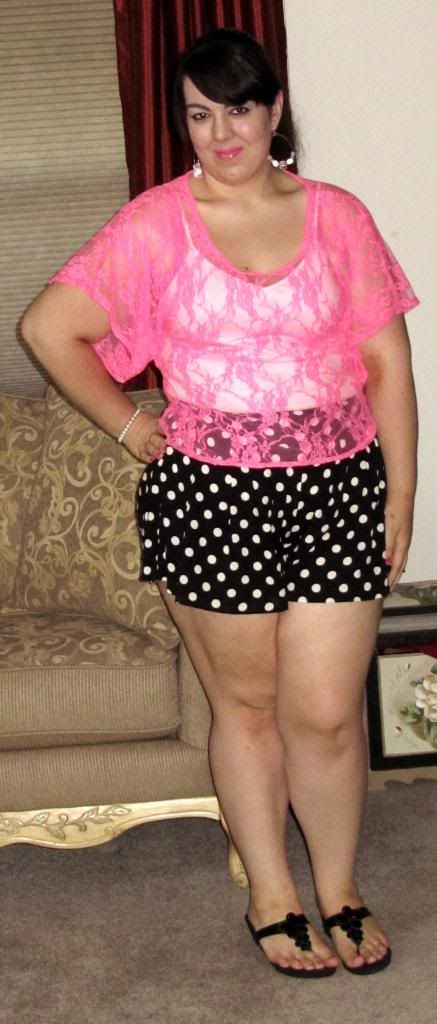 Too much playing with my hair…what else is new…hehe!
Shorts: Target, Tank top: Forever 21, Neon Pink top: Deb, Sandals: Kohl's, Bracelet: Forever 21, Earrings: Claire's
I wore this outfit one day I invited my boyfriend (then friend) over for lunch. I wore my hair up in this fancy ballerina bun because he said he liked my hair up…ha!
I like it too, it's fun to play with my hair when I have time. Totally was trying to get his attention a little…hehe!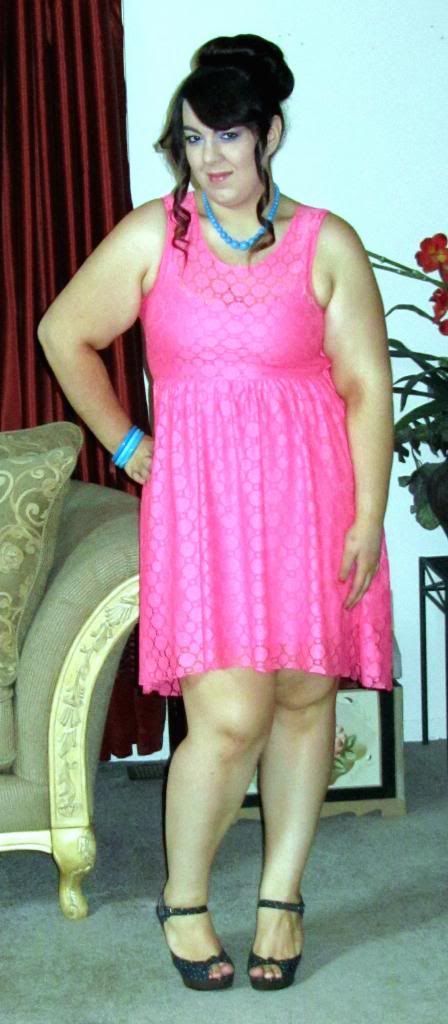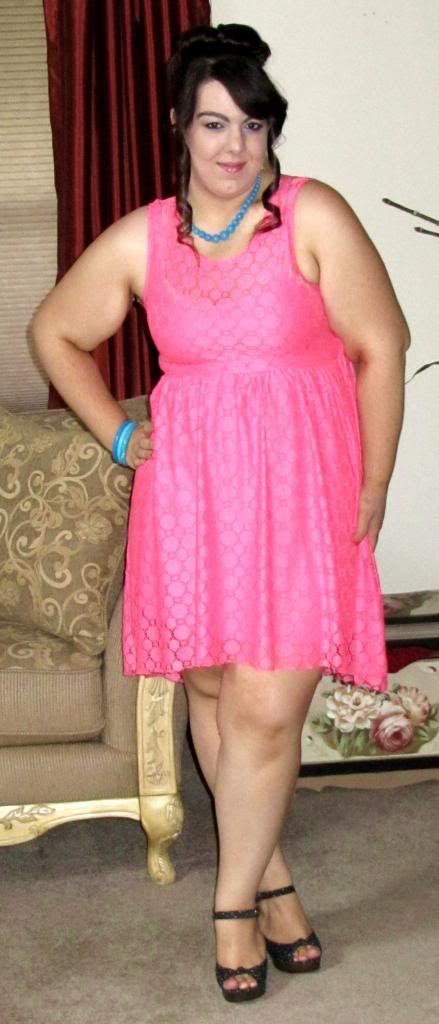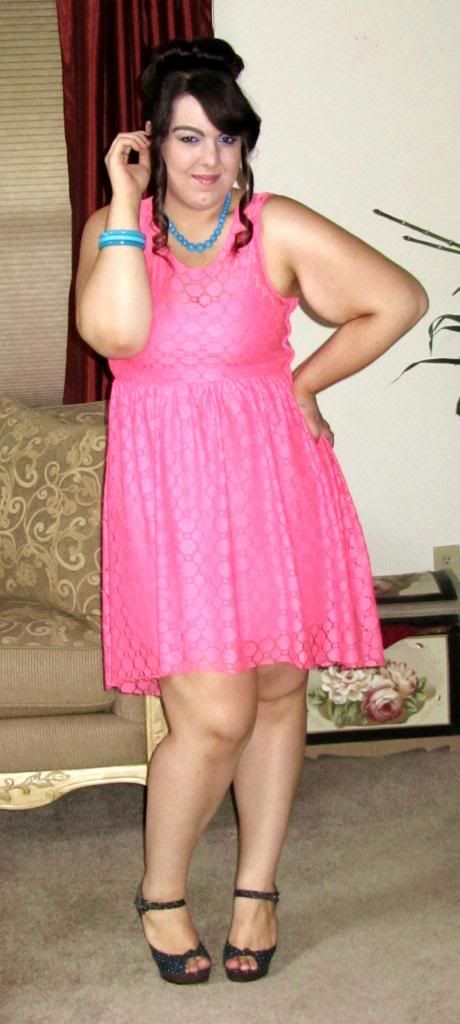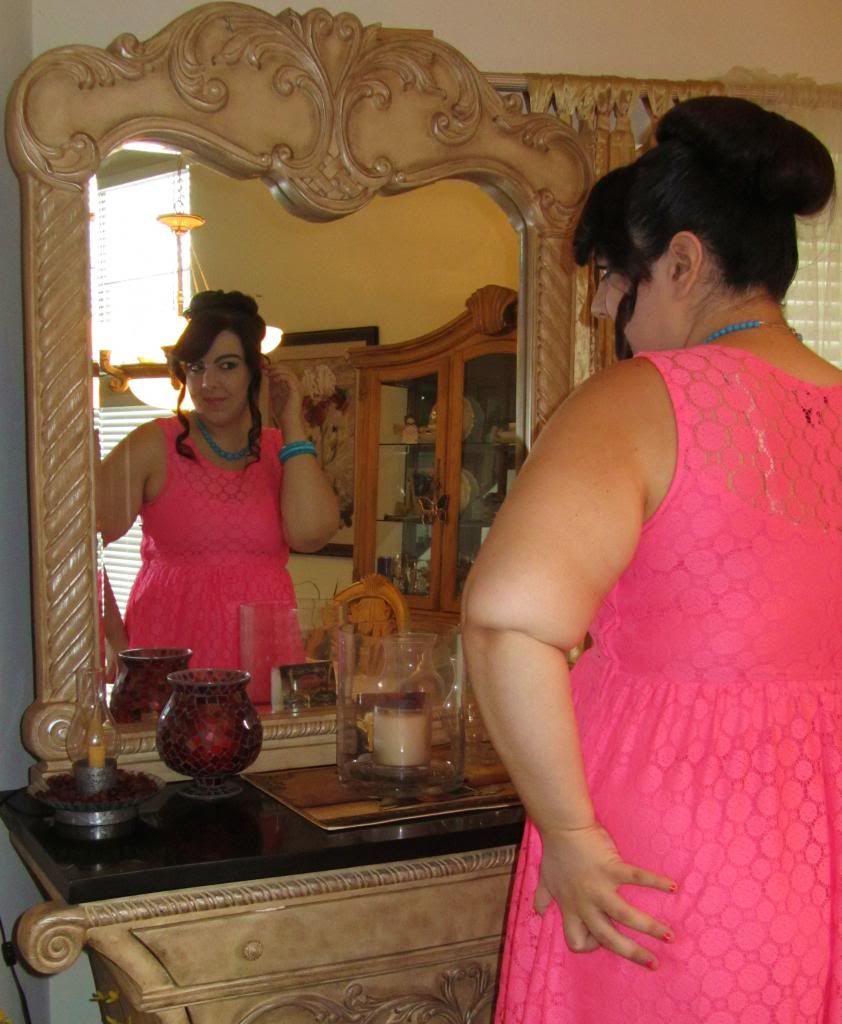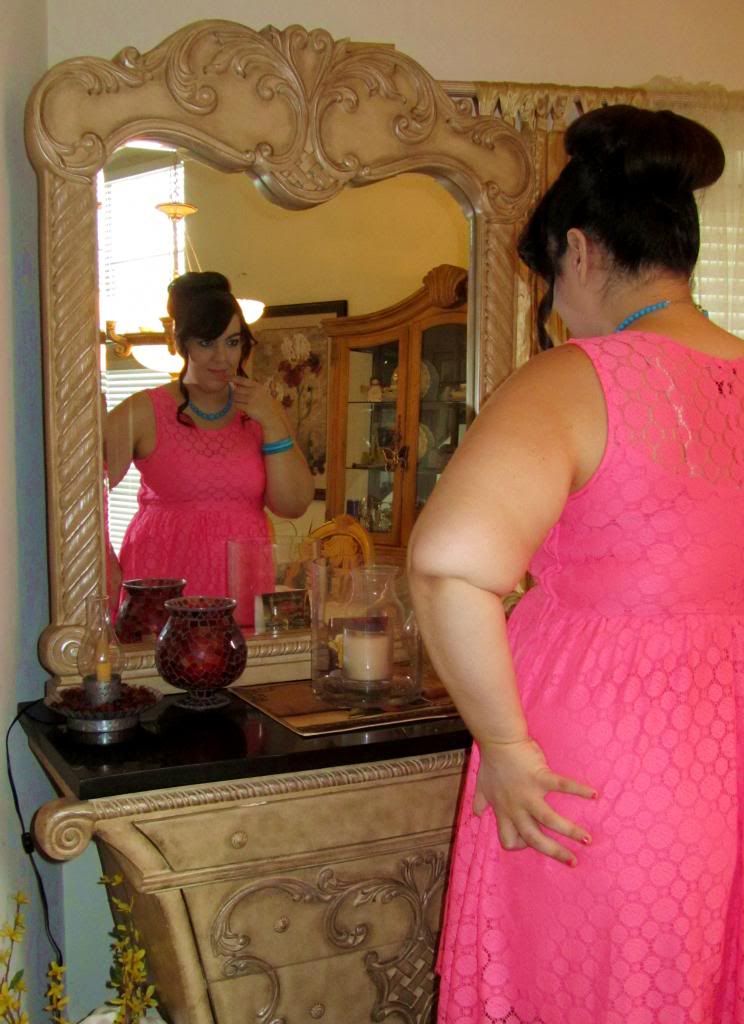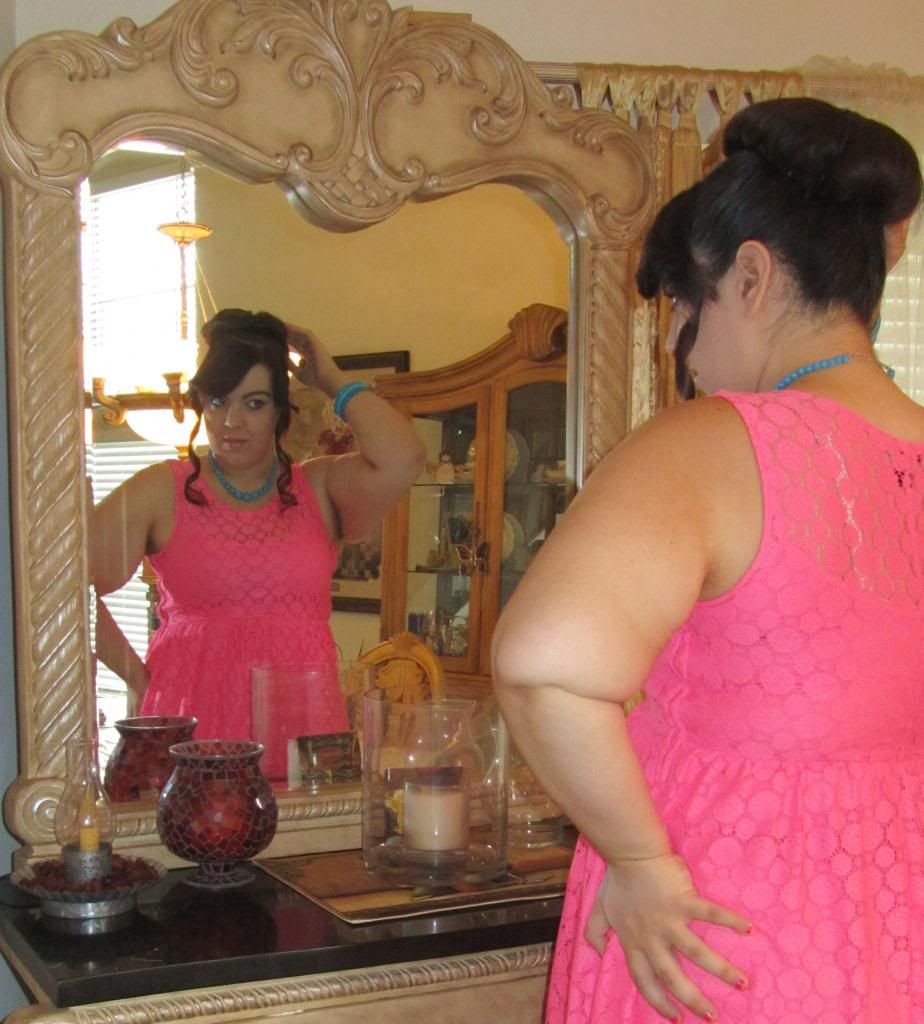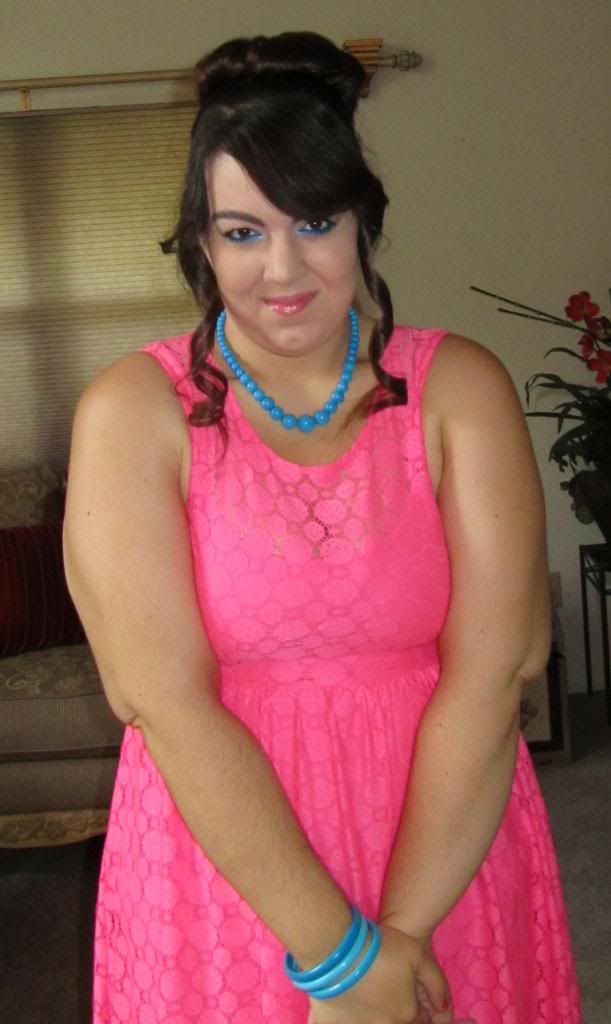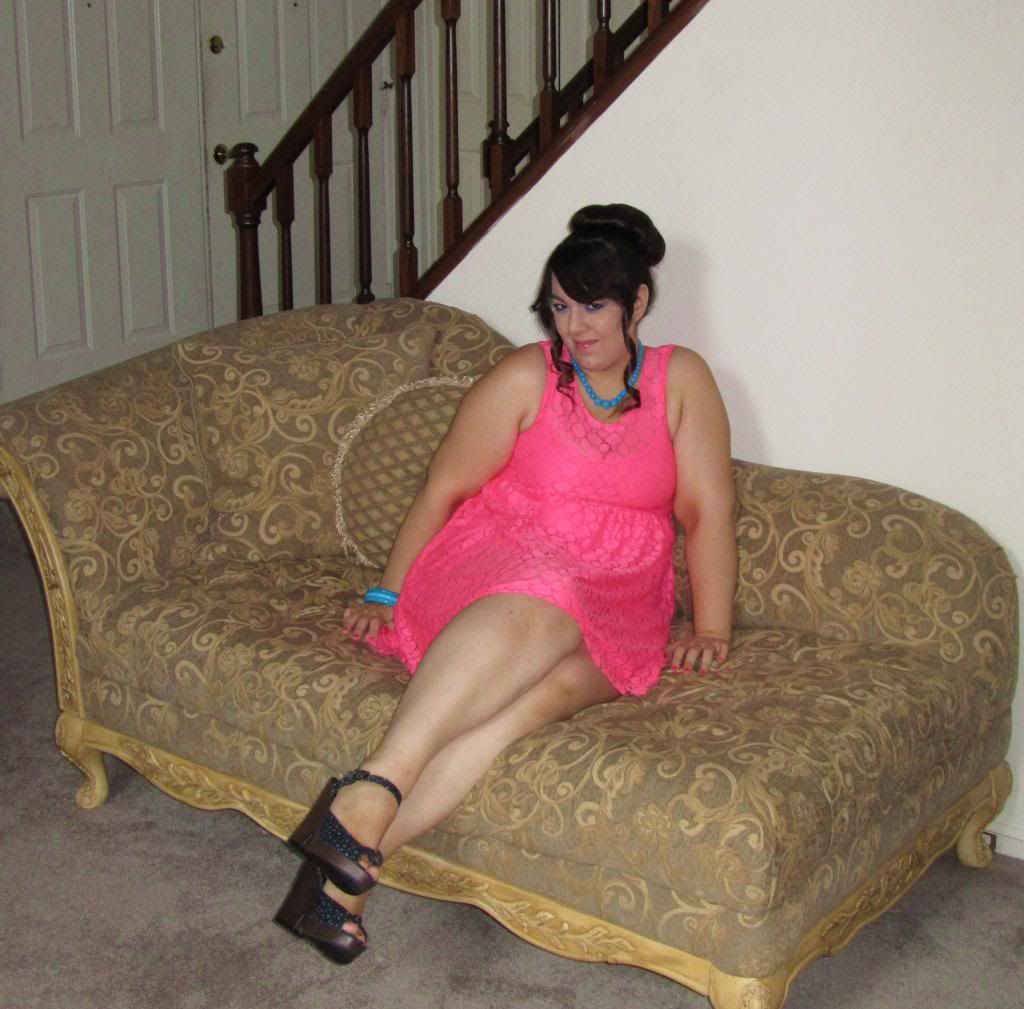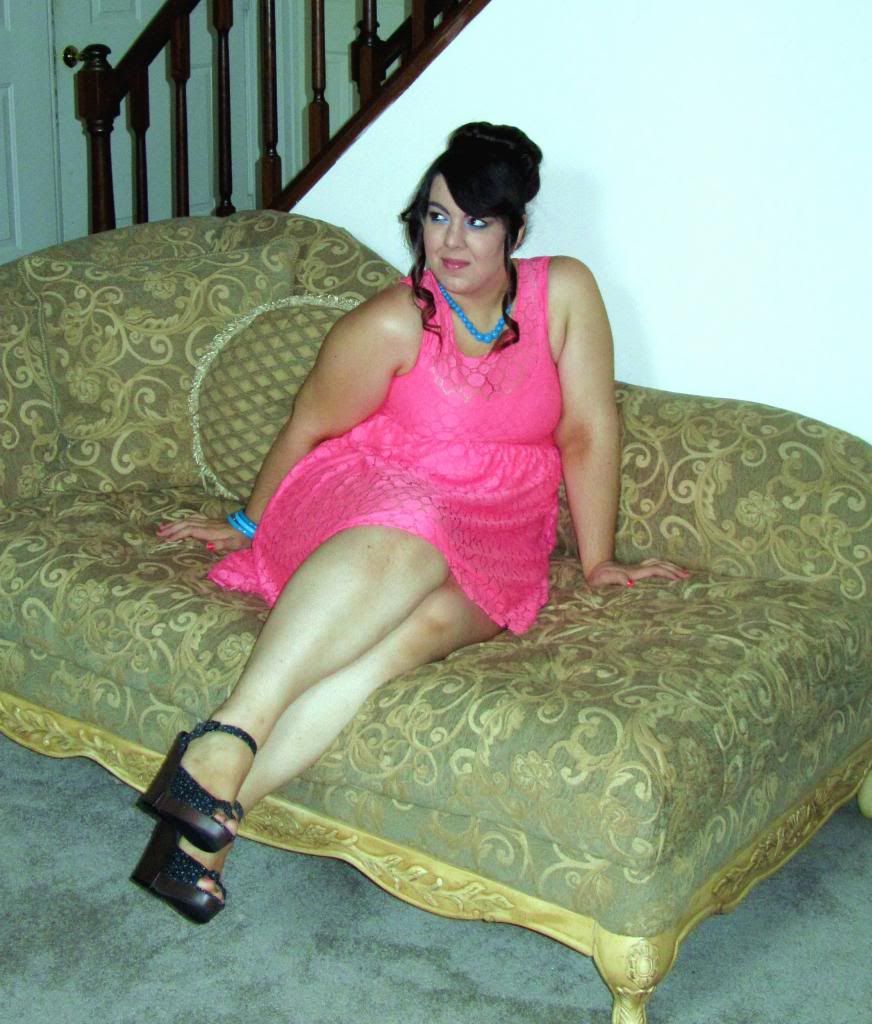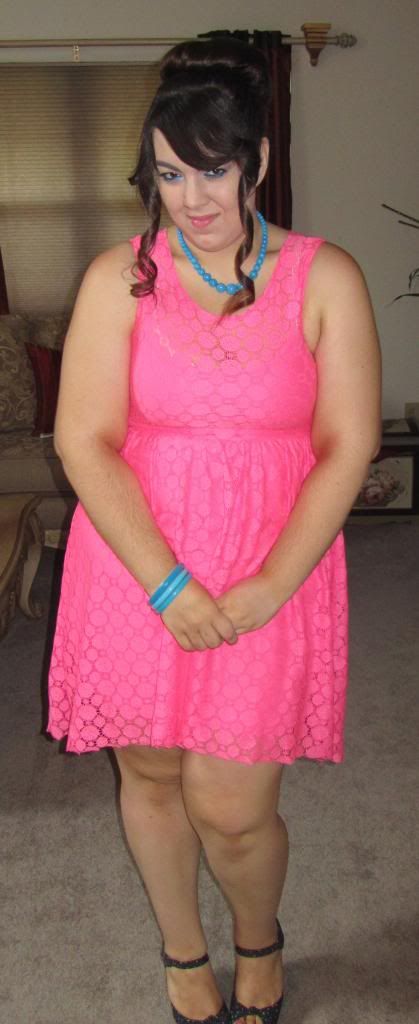 Dress: H & M (in Italy…if that matters), Necklace: Twinkle, Bracelet: Dots, Heels: Forever 21
3.) Neon & Bows: First Date
This outfit is from the day my boyfriend, Dominick, and I went on our first date (sort of, or 2nd first date...it's a long weird story…lol!). I figured my cute neon orange skirt would get his attention…no? Ha!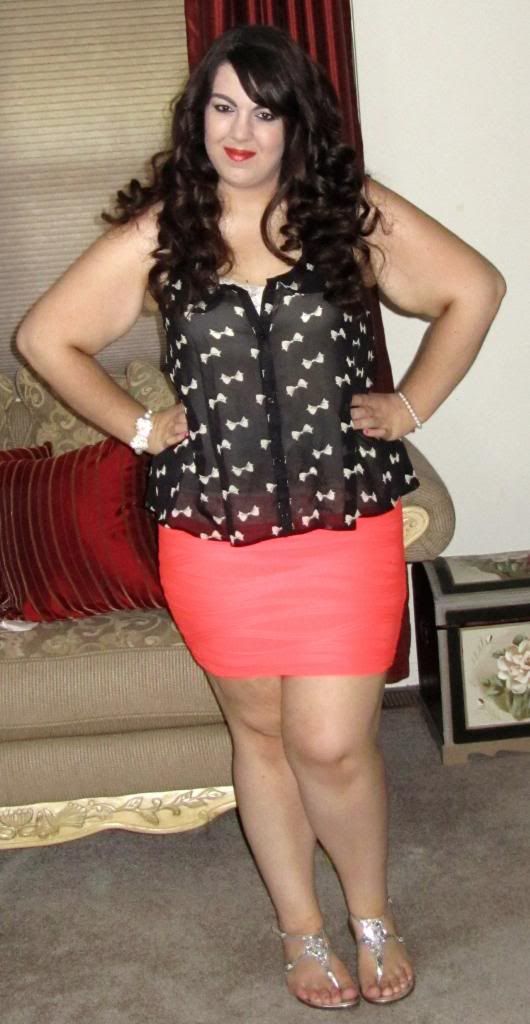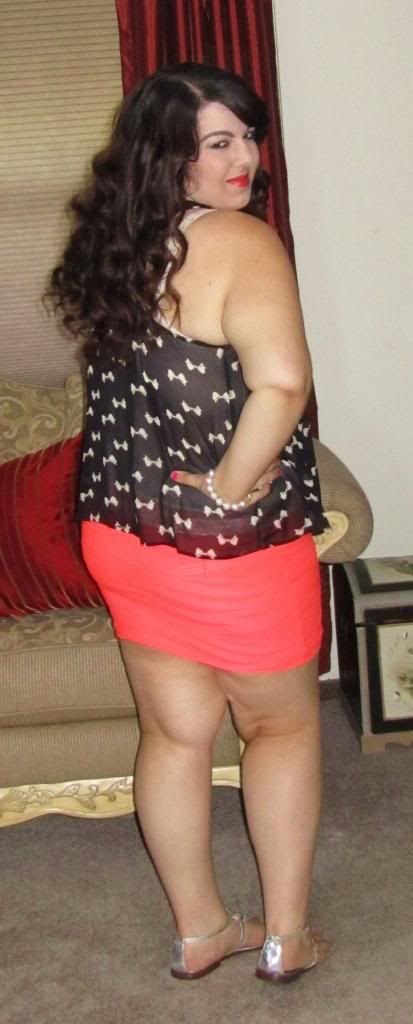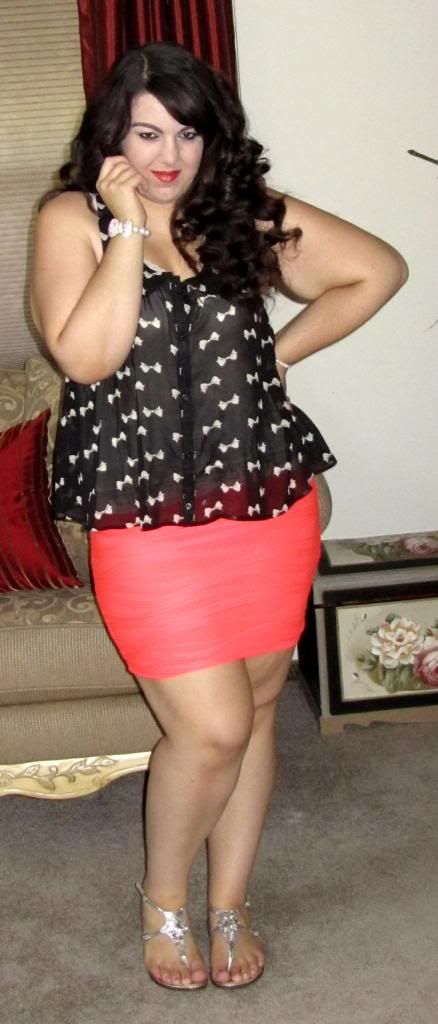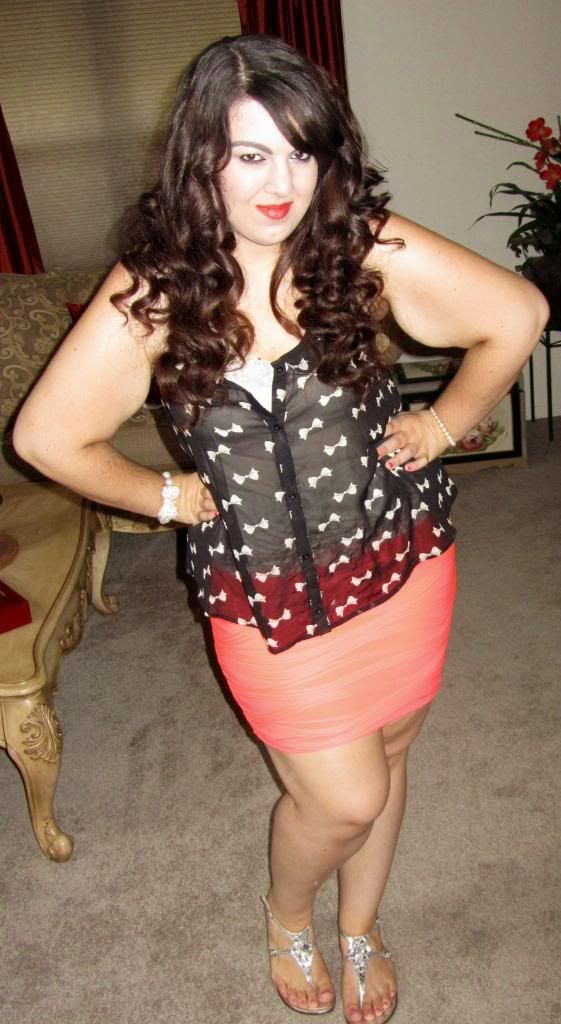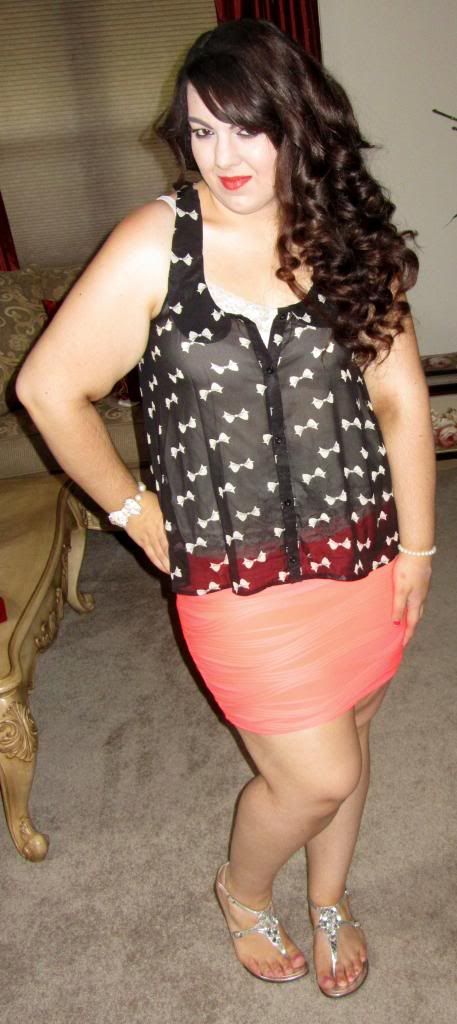 Buster the bunny says hello! I "bunny sat" for my sister while she was on vacation in July for a week.
It was interesting because I've never had a pet of my own. it was nice to pretend for a while.
Skirt: DEB, Tank top & Sandals: Kohl's, Bow Top: Target, Bracelets: Forever 21
4.) "Who taught that voodoo that you do?"
I wore this the day my boyfriend (best boyfriend ever!! <3) took me to see my favorite singer of all time, Alexz Johnson at World Café Live in Philadelphia!! Yay! I was so super excited to see hear live!
I adore this skirt I found in a Zara store while on vacation in Italy. I know they have those stores here too, but just none near me that I know of… I thought this was the perfect summer concert outfit: long, pretty, flowy skirt, with flat sandals, a tank top, and a neon statement necklace.
(Title is an Alexz song lyric, from the song "Voodoo")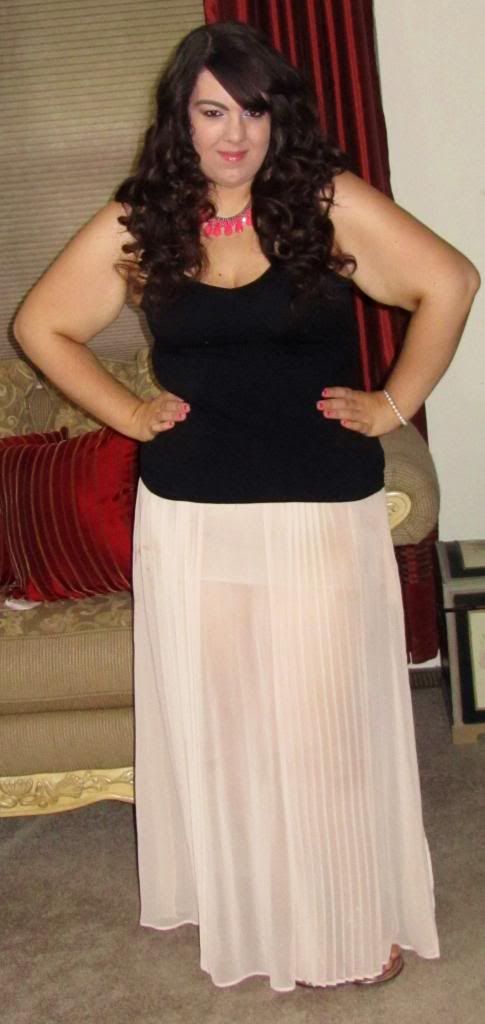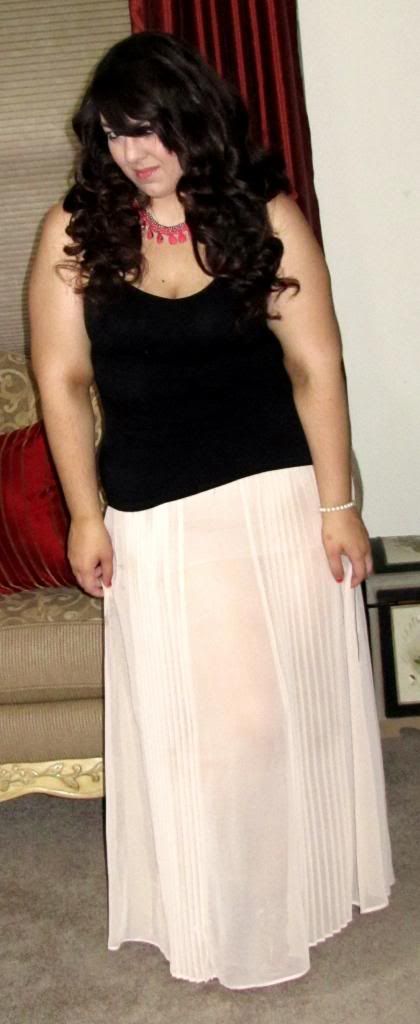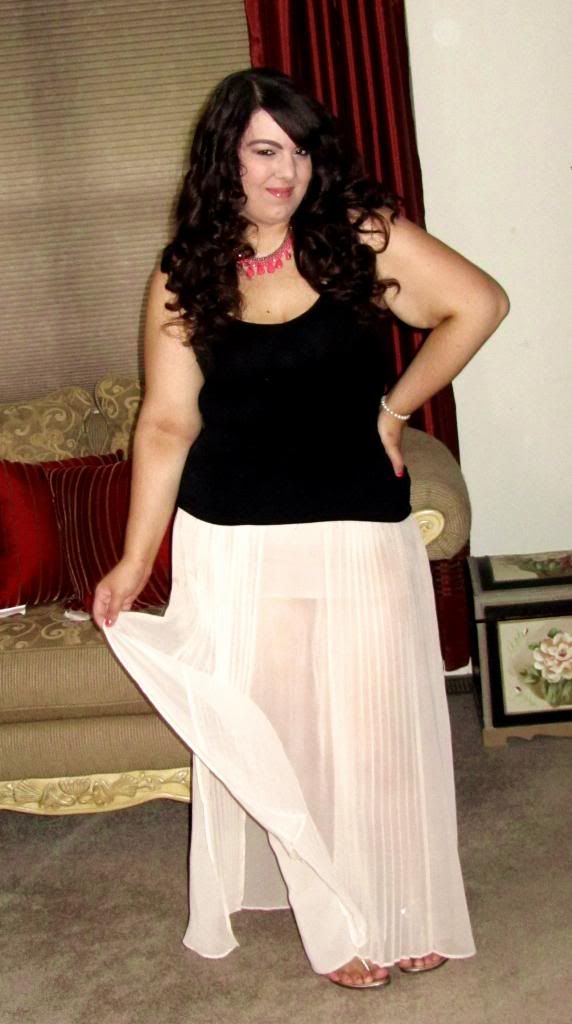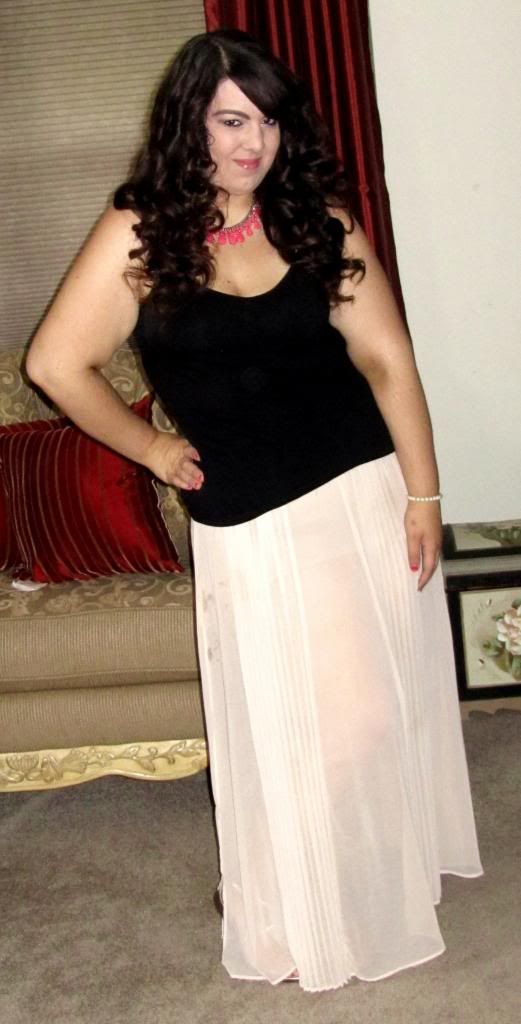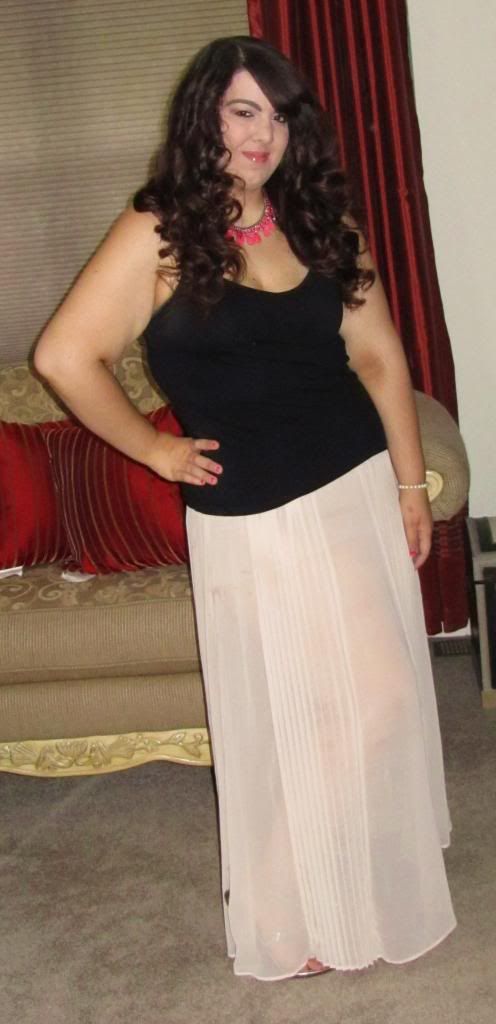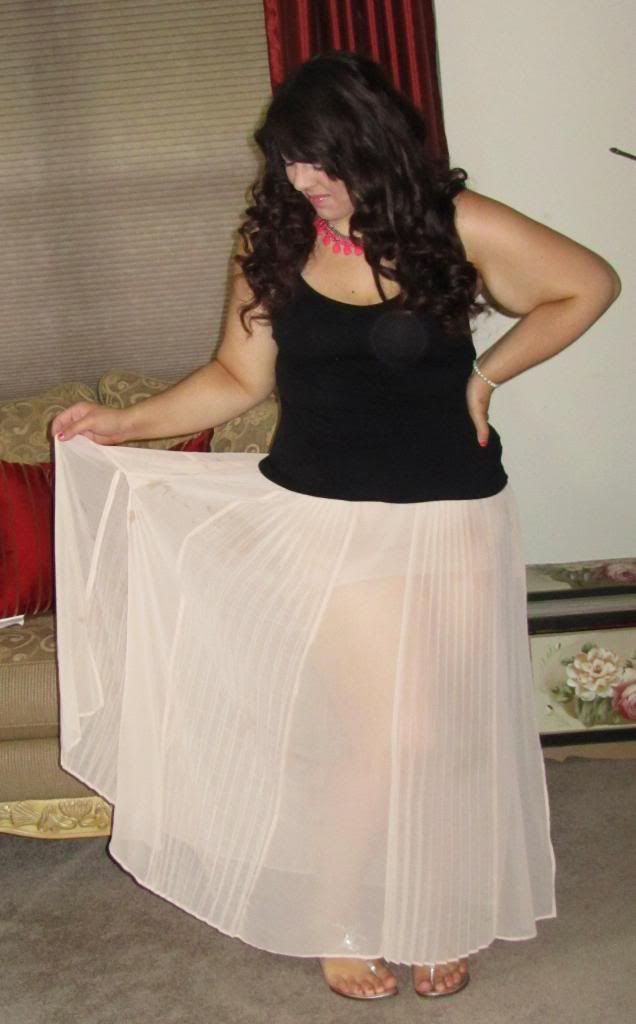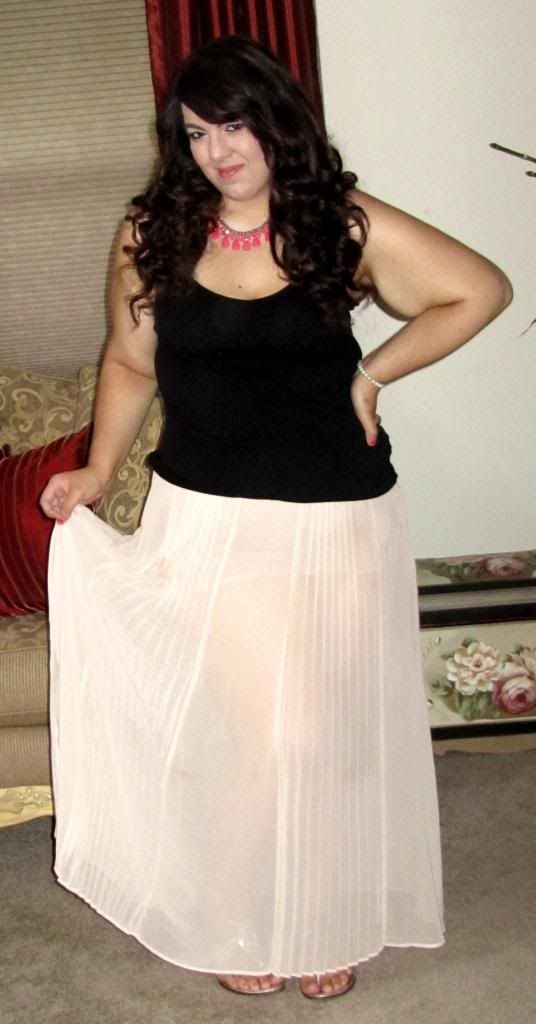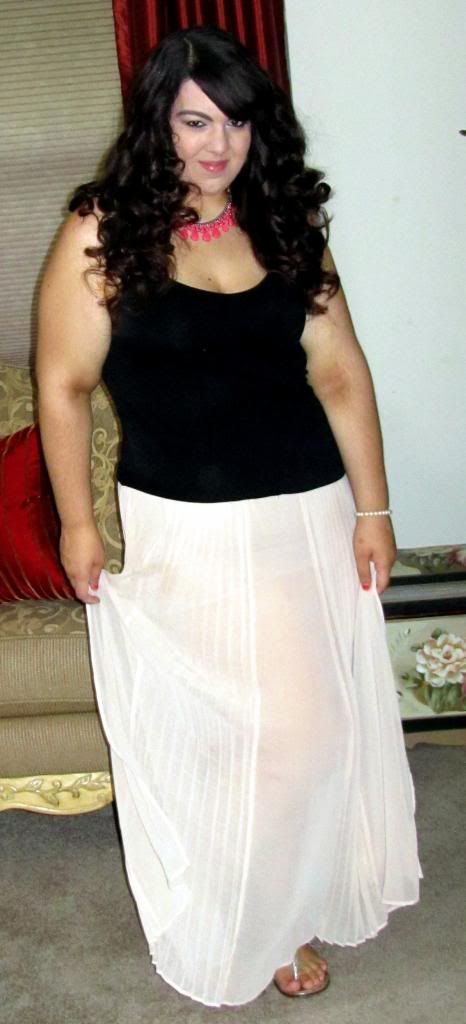 Skirt & Necklace: Zara (in Italy), Tank top & Bracelet: Forever 21, Sandals: Kohl's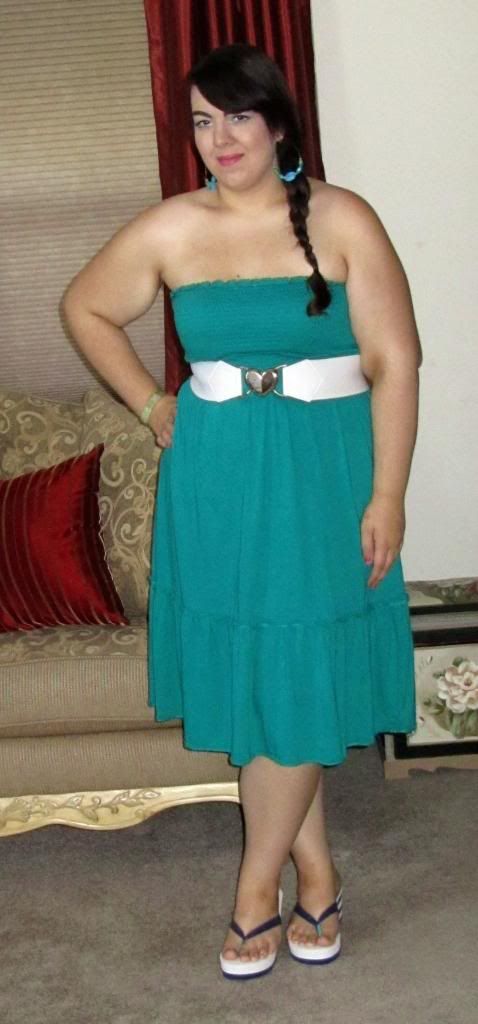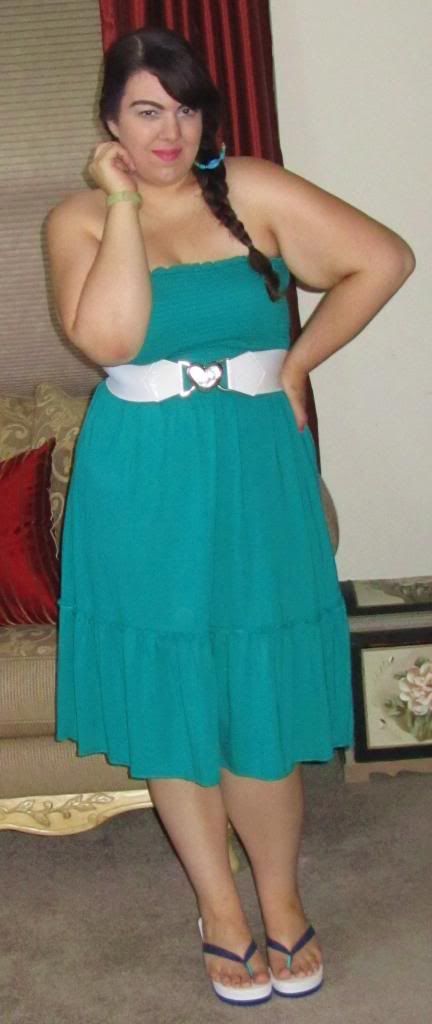 Dress: My sister gave it to me, Flip-flops & Earrings: Kohl's, Belt: Dots, Green Bracelet: Italy, somewhere…years ago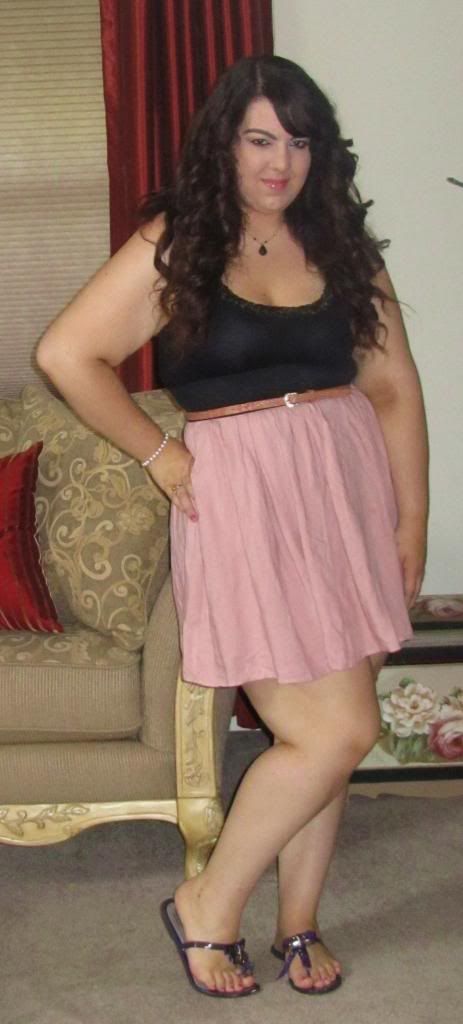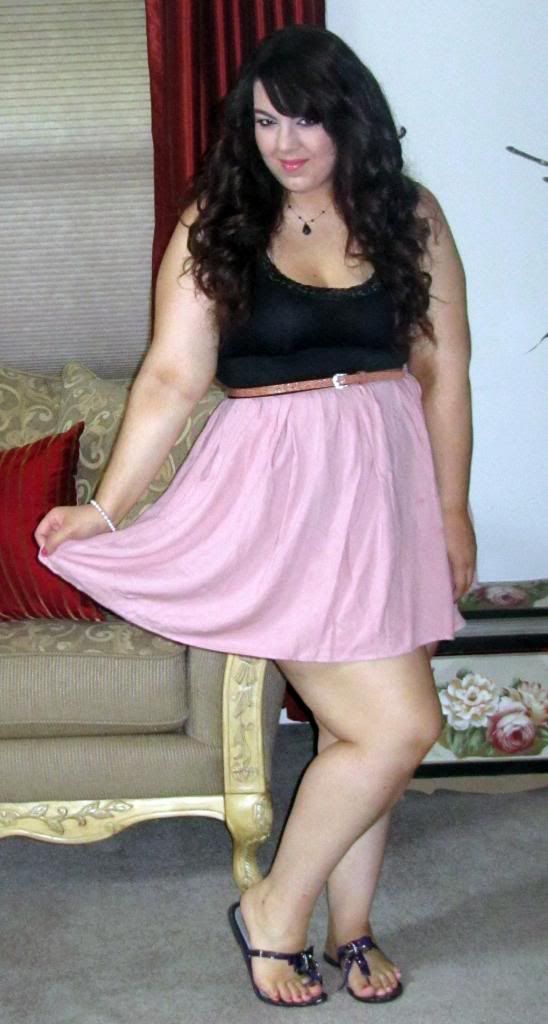 I'll be including pictures of me with my boyfriend sometimes. I like to make him play model with me and be all cute whenever he's over and I'm taking pictures…hehe!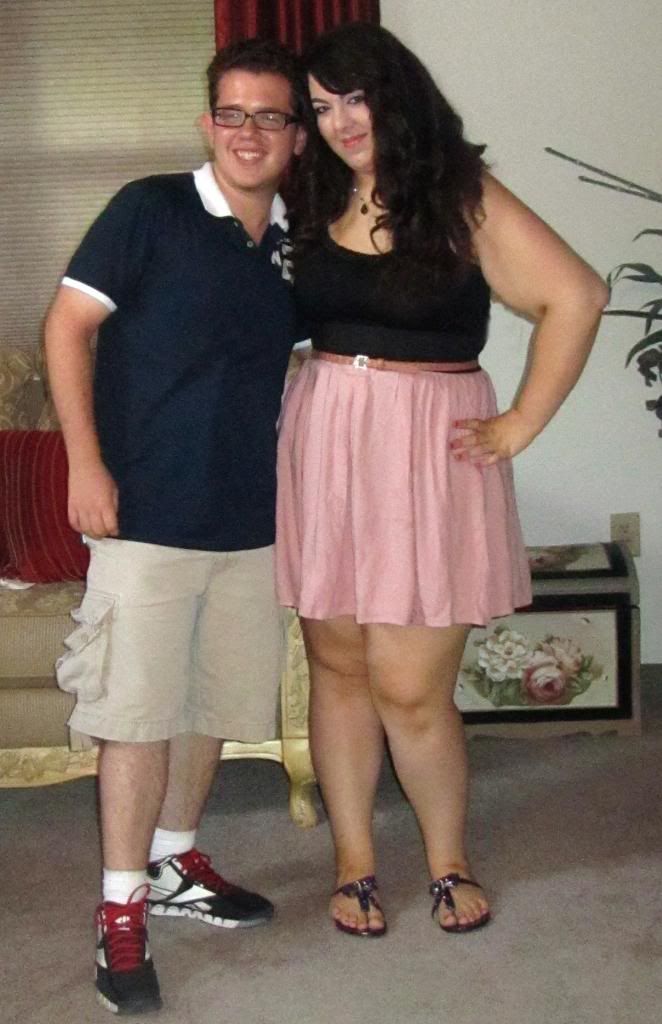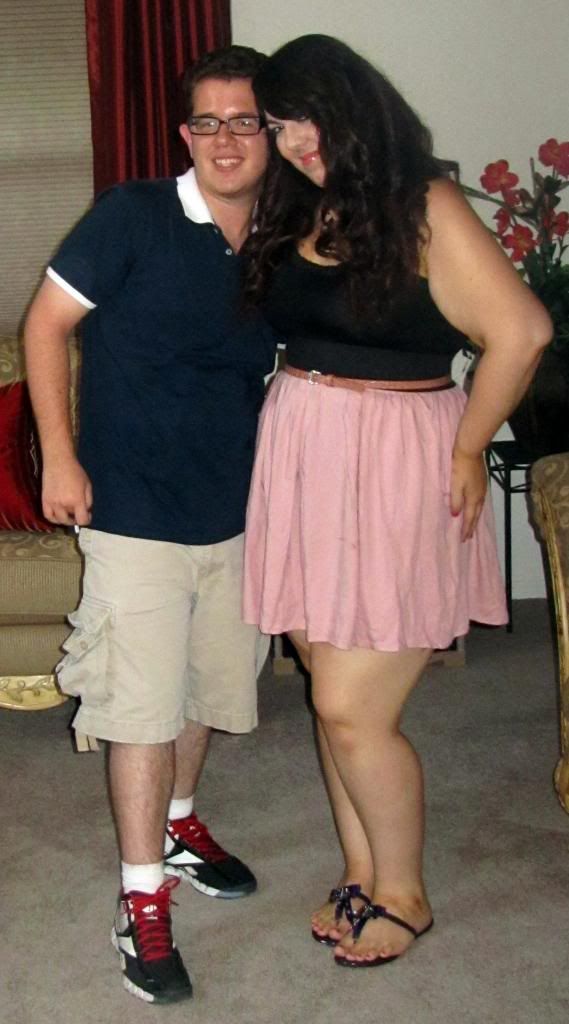 Skirt: Alloy.com, Top: H & M, Sandals & Belt: Kohl's, Necklace: gift, Bracelet: Forever 21
Dominick's clothes: not sure but most likely from Target and/or Old Navy (because he's obsessed with only buying clothes from those 2 places…working on that…hehe!)
I love the a-line shape of this dress more than anything else about it. The pretty little lavender stripes are cute too. I felt like I needed to photograph it with my favorite shoes, which have actually never left my house…ha! They're what I call my "picture" shoes… I do wear heels outside of course, but these are just so high and hard to walk in I doubt they'll ever leave my house…unless there's very little walking involved. Strangely enough (or not so much for me…maybe for normal people), I wore this outfit (with flats seen in last 2 pictures)to take my nephew, Joey, to Chuckie Cheese…ha! That was super fun!
I love kids.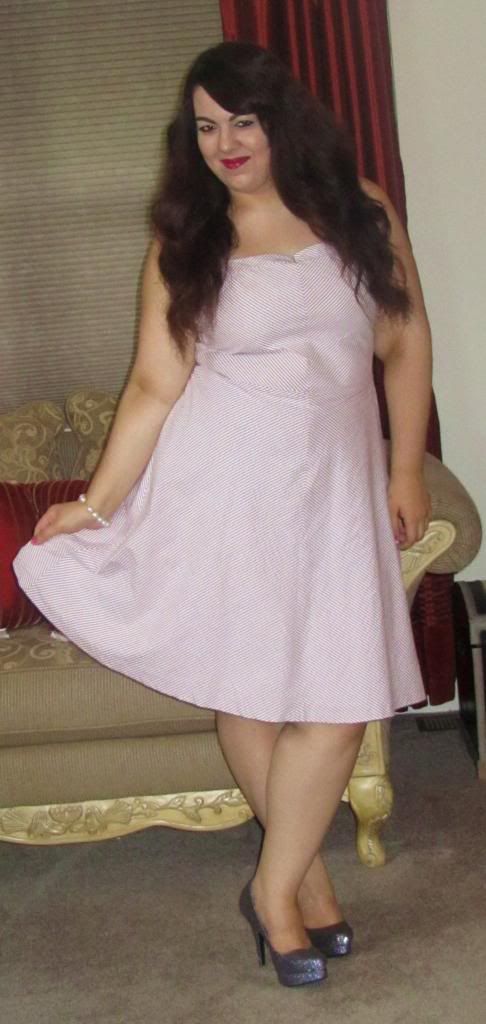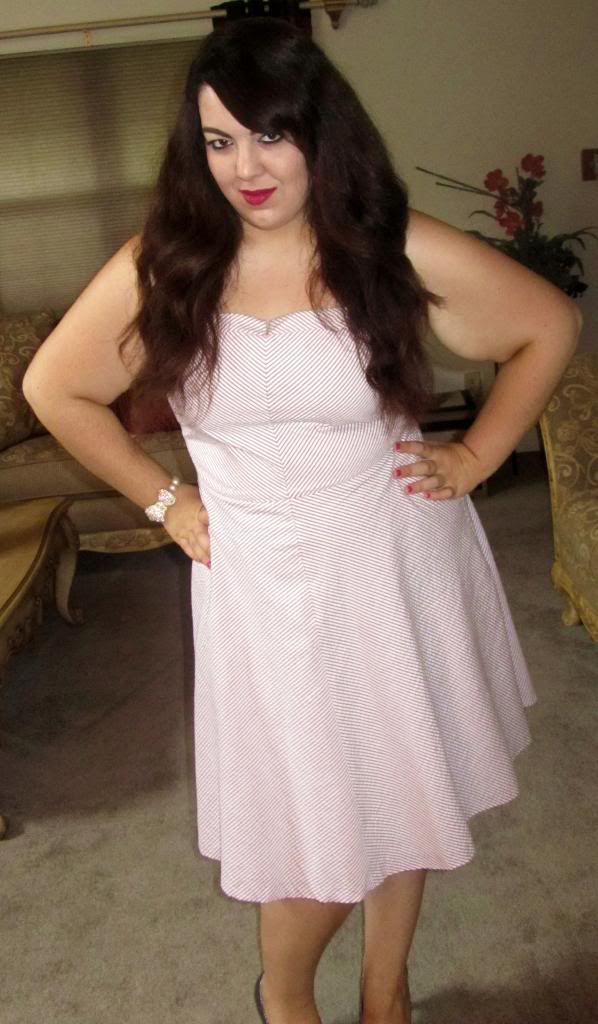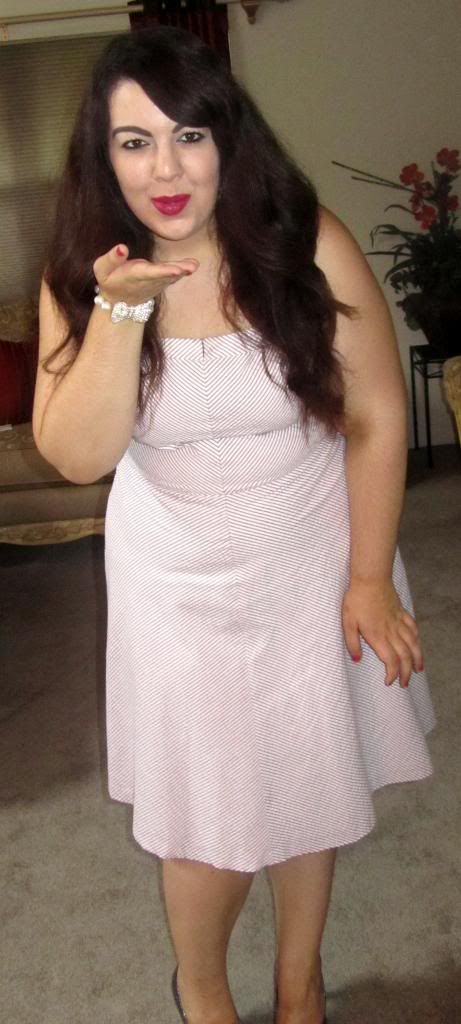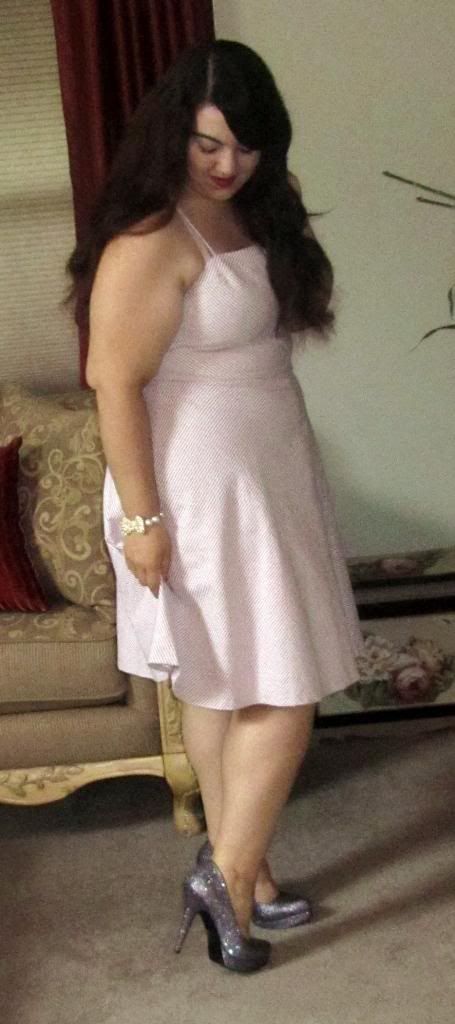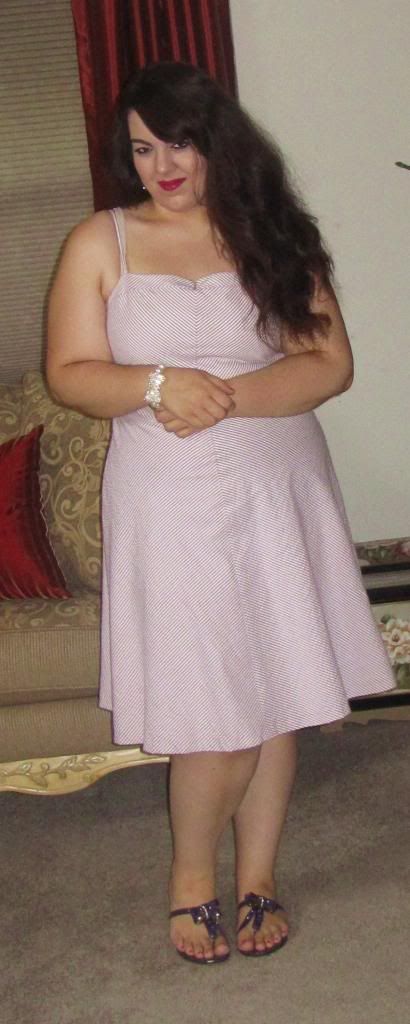 Dress: Marc Jacobs for Target <3 , Heels: Torrid, Sandals: Kohl's, Bracelet: Forever 21
Thanks for reading (or looking at the pictures..lol)! I hope some of you still read this. I'm still going to be posting more often, maybe soon I'll be able to get more traffic and subscribers. If not, it's still fun for me.
It's still Sunday so I didn't lie when I said in the last post I'd have another today… I'm going to try for another post or 2 tomorrow, there's still some summer outfits for me to post as well as fall and winter… Tell me your thoughts in the comments please.
P.S.: A lot of my shoes/sandals are from Kohl's, so they asked me to add a link to their page:
https://www.kohls.com/catalog/shoes-womens-sandals.jsp?CN=3000000752
They always have the cutest shoes…and clothes!
Also, they were nice enough to give me a coupon code to share with you for 10% off your purchase online: TENFORBLOG good from January 11th through March 9th. It can be used to stack savings with one other department level code as well.